You guys – this snack is SO good and those ginnybakes sweet cinnamon love cookies up there are the reason for it!
Not only is it so delicious, it's SO seasonal – literally if Autumn had a flavor, it would be this snack!  Plus, it's totally portable which makes it an awesome thing to add to your kids (or let's be honest, YOUR lunchbox!)
Another bonus to this snack?  It's gluten-free!
Truth be told, these ginnybakes sweet cinnamon love cookies are awesome all on their own – but you know me, always gotta get some fruit and yogurt into my meals and snacks! 🙂
A quick pulse of these in the food processor and your house is going to smell like deliciously sweet cinnamon!
I pulse mine to a fine crumb because it means you can get that much more during the dipping process!
I made these with my nieces the other day as an after school snack and they absolutely devoured them.  The best part was that they were able to have a hand in the process.  I sliced the apples while they worked to carefully dip them into the yogurt then lay them out on a cookie sheet.  I then let them have at it with sprinkling the "sweet cinnamon love dust" all over them (and they definitely didn't hold back!)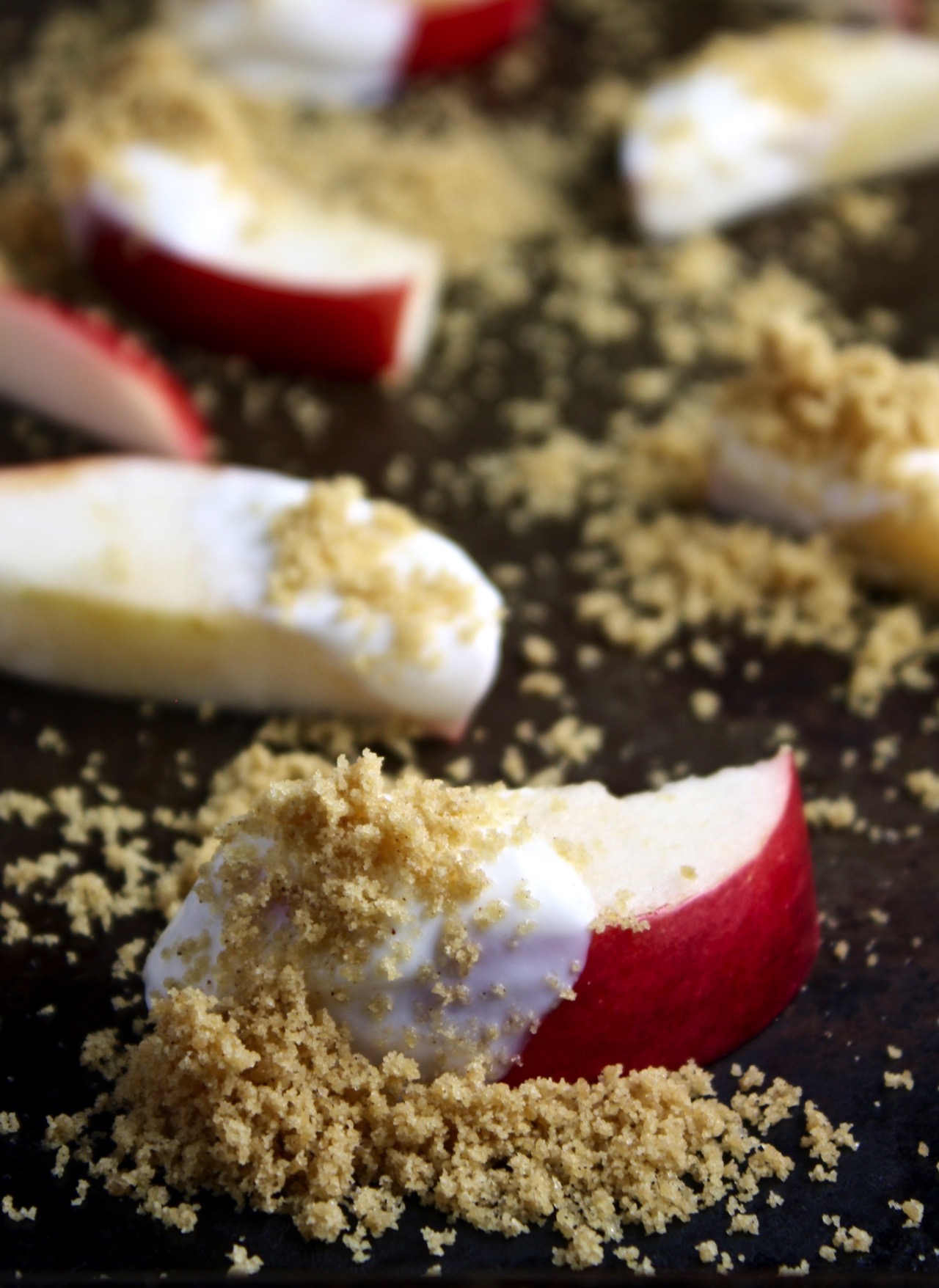 We all devoured our bites and my niece asked me to pack it for her as snack the next day…so needless to say I think these were a hit!
All you need for this nifty little snack are:
– Your favorite yogurt
– A sliced apple
– ginnybakes sweet cinnamon love gluten-free cookies, pulsed (I pulsed four and had more than enough per serving.  you can also store the crumbs in a ziploc for later snacking!)
disclaimer: product was provided to me by ginnybakes but all opinions stated within are my own.
0