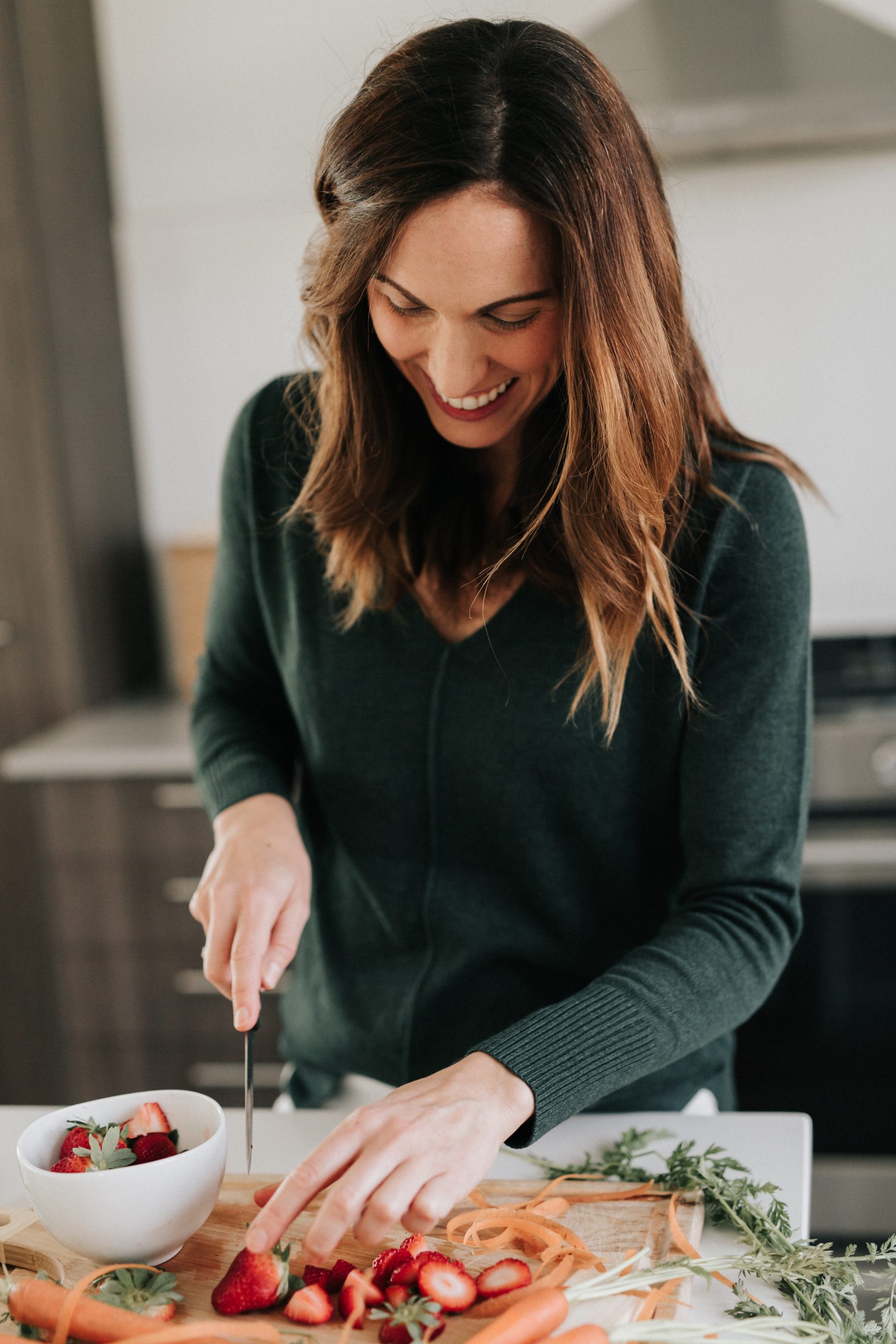 My food philosophy:
I believe food should be thought about in terms of how it makes us feel.  Is it satisfying?  Does it taste good?  Is it what I want in the moment?  
Nutrition is important, but all too often we get caught up in the specific nuances (calories, grams of fat, whether a food is deemed 'good' or 'bad') and forget that eating should be a pleasurable experience.
Yes, food fuels our bodies.  But food is also so much more than simply that which makes our bodies run.  It's connection, it's memories, it's tradition.  
When the focus on nutrition and eating well becomes obsessive, it does more harm than good.  Rather than focusing on 'right' and 'wrong' choices, calories or carbohydrate grams, focus on how food makes you FEEL.  When focus instead on satisfaction and taste, how certain foods make us feel, we're much better able to tune into our internal signals and let them be our guide. 
We're all different and our bodies respond uniquely to different mixes nutrients.  Only YOU can tell what is right for you.  Don't worry what other people are doing or what diet culture tries to tell you.  Focus on what keeps your body satisfied, energized and running at its best (and ps?  that likely changes day to day!).
You can read more about my approach to nutrition here.