Lunches on Friday almost always turn into big bowls of "use everything left in the fridge."
Which is just what today's lunch was!
I don't know if I can quite call it a "salad" because the lettuce was a little low…
But whatever it is…it was most definitely delicious.
Into the bowl went:
Spring mix
Shredded carrots
1/4 avocado
Baked tofu (Extra firm tofu, pressed, sliced into quarters then topped with olive oil + salt and baked on each side 10 – 12 minutes on 425 degrees)
Onions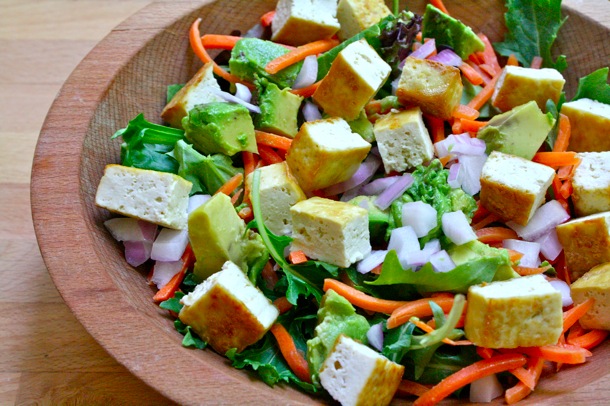 A pear on the side!
And more studying to help with digestion 
0