free printable download helping you determine how long different fresh produce lasts!
I've gotten a number of questions about how to make the most of your produce with a 2 week grocery shop.
My advice is to utilize the fresh produce that lasts 1 week or less within the first week (see chart below for what those are) and then rely on heartier/longer lasting produce as well as frozen produce in week 2!
Use the below charts to help guide your meal planning so you're getting the most out of the groceries you're buying!
CLICK TO DOWNLOAD LIST BY TIME:
CLICK TO DOWNLOAD LIST BY TYPE: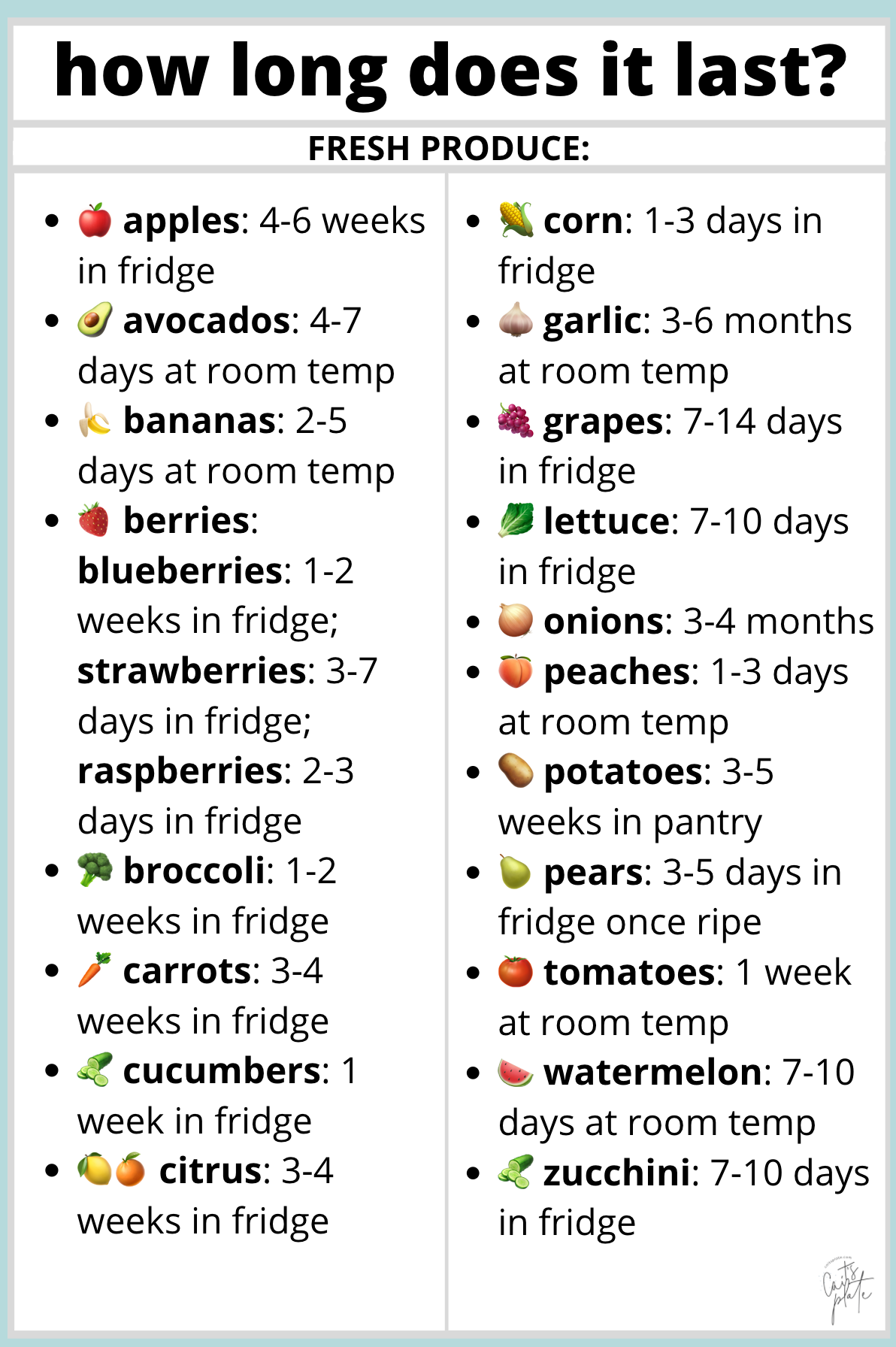 Hope this helps! Have questions about other items? Let me know in the comments!
278