the second part of my deep dive into intuitive eating covering what it is, how to begin to put it into practice and my take on it as a registered dietitian.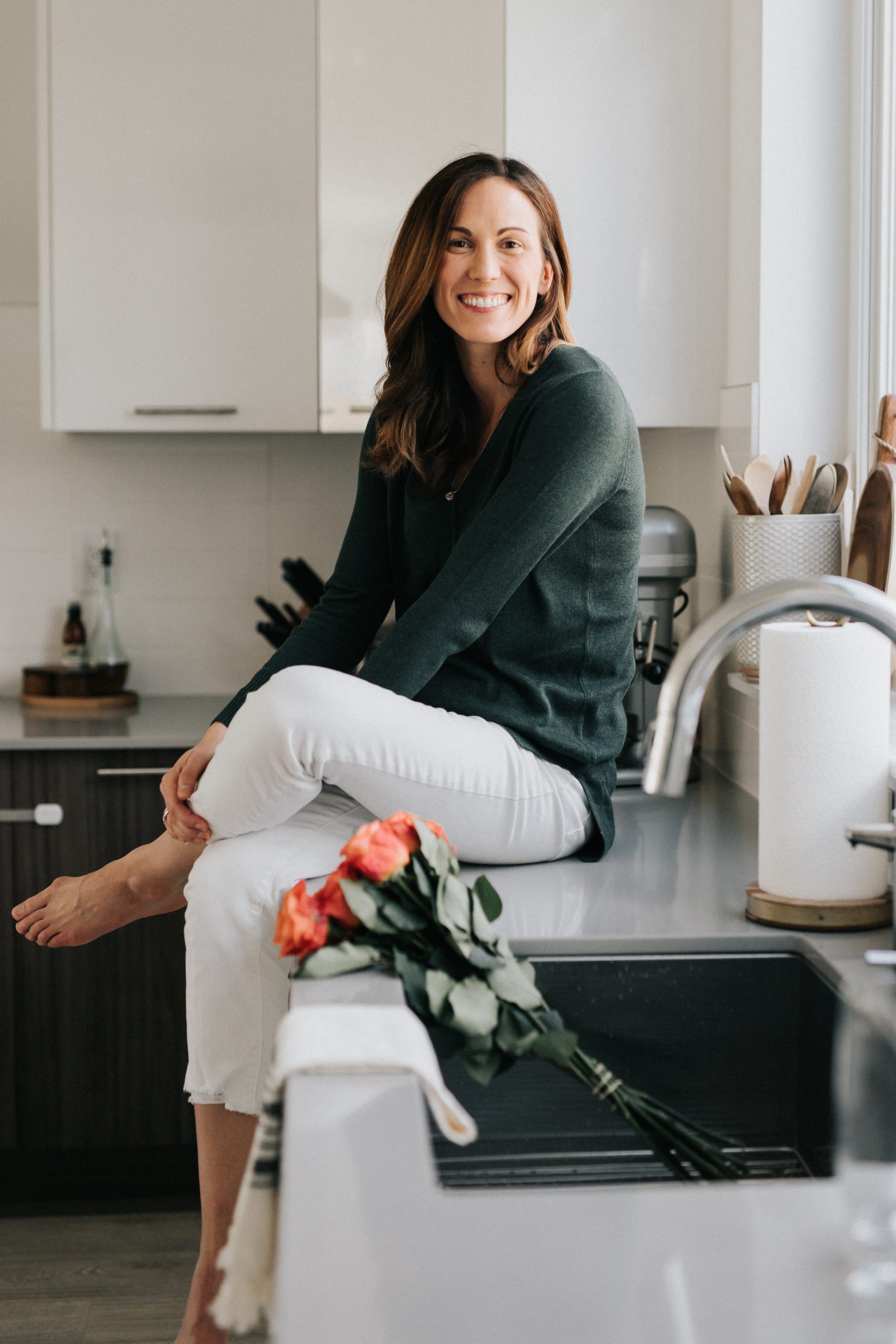 Back with the second post on Intuitive Eating (IE). If you missed my first post, you can go back and read it here.
In that post we covered the four main pillars upon which Intuitive Eating stands:
Give yourself unconditional permission to eat with attunement (i.e. in harmony with your mind, body & food)
Let your internal hunger & fullness cues guide you
Eat in accordance with physical rather than emotional cues
Achieve body-food-choice congruence – select foods that feel good and energize your body.
As I mentioned in my last post, Tribole and Resch's book outline several principles (10, to be exact) that drive the Intuitive Eating process:
Reject the Diet Mentality
Honor Your Hunger
Make Peace with Food
Challenge the Food Police
Feel Your Fullness
Discover the Satisfaction Factor
Cope with Your Emotions (without using food)
Respect Your Body
Exercise
Honor Your Health (gentle nutrition)
Over the next several weeks I'd like to take the time to discuss each principle one by one.
For today let's focus on "Reject the Diet Mentality." This is something I talk about often in my Instagram stories and it's definitely a difficult thing to tackle. You may not even realize how ingrained this mentality has become because diet messaging out there is so prevalent that many of us have just come to not only accept it, but expect it.
If you caught my article on Why I Became an RD, you know that even I went through a period of time where I let the diet mentality rule me…and it didn't turn out well!
Let me first say that if you've accepted this type of mentality, you are NOT alone. There's a reason the diet industry makes billions of dollars a year – they prey on people's emotions, insecurities & hopes while promising unrealistic (or unsustainable even if attained) results.
Have you ever broken a diet, felt like you 'failed' and so decided you were just going to give up or 'start over tomorrow' and then proceed to eat everything that was off limits to the point of feeling ill?
Have you ever seen a new diet that promises great results and you got yourself all psyched up to start it, spent way too much money on the food, planned out your meals for the week following the diet to a T only to start it and realize that it was not enough/too much food for you, the meals weren't what you wanted or it just didn't fit your lifestyle?
Or, have you ever imposed rules or restrictions around the way you eat, the type of food you eat, the amount or times of day during which you eat?
If any of the above sounds familiar to you, that means you too have been enmeshed in the diet mentality. You don't necessarily have to be following a specific diet to be entrenched in the mentality – diet-centric thoughts and behaviors (counting calories, grams of carbohydrates, avoiding certain food groups, only eating foods perceived to be 'healthy') count as well.
Let me tell you, I get it. It's hard to resist the promise of new diets. Just with any product or idea that preys on your emotions or insecurities ("this pair of new jeans will make your butt look smaller" or "this skincare routine is the key to getting rid of acne/wrinkles/uneven skin tone" or "drinking this will make you live longer, feel better and perform better!"). Whether it's promising weight loss, detox, inner/outer beauty, longer or better life, it can be all too tempting to try – no matter how many failed attempts came before.
To become an intuitive eater however, challenging (and ultimately changing) this mentality is key. Tribole and Resch say "if you allow even one small hope to linger that a new and better diet might be lurking around the corner, it will prevent you from being free to rediscover Intuitive Eating."
Of course, it's important to note that this principle is referring to fad diets, not diets that have been deemed medically necessary for you by a healthcare professional. You know these types of diets – they promise quick & easy weight loss, the key to health & wellness or cut out full food groups for no sound reason.
For many, giving up the diet mentality can be a really scary prospect. Being on a new diet promises hope, control, weight loss, wellness, the idea of a better, more fruitful life, etc. and the idea of giving that up can be terrifying. However, what you picture for yourself at the outset of a new diet is often not the long-term reality. As I'm sure many of you have experienced, it may go well for a period of time, but often leads you back to the same place (or sometimes even worse off) than before you started it.
Many also fear that going off a diet can mean gaining endless amounts of weight. I've heard this countless times from those who have messaged me and from people I've counseled. The truth is, however, that restrictive diets (both in terms of limits on types and amounts of food you can eat while on them) are often what lead to obsessive food thoughts and overeating. Remember, as we discussed in my last post, with IE, once you give yourself permission to enjoy any food, those intense cravings eventually go away as your body learns it can trust you to feed it when it signals (versus when you were dieting and would listen to the diet over your body).
If you missed my post on giving up control, I suggest you read it. Fear of feeling out of control or like there are no rules when you give up dieting is very normal. Especially since so many people turn to diets or food as something to control when other aspects of their lives are feeling out of control. However, as I mention in my post, you may be giving up external control, but in doing so you're making way for your internal control to lead. External control wants you to ignore your body's signals, tell you what to do when (regardless of if it's right for you) and is a fair-weather friend. Internal control is steadfast, always with you and it always has your best interest at heart.
So how, exactly, do you go about rejecting the diet mentality?
As with most everything in IE, it's not something that will happen over night and is likely something you'll have to truly WORK on. For so many, the diet mentality is so deeply ingrained that often you don't even realize just how many diet-centric thoughts and behaviors you have.
1. I encourage you to think about WHY you've decided to become an intuitive eater. Remind yourself how tired you are of the same cycle (dieting –> short-term weight loss –> weight gain –> dieting –> short-term weight loss –> weight gain, etc.) and how sick you are of letting your whole life revolve around food & diets. Tribole and Resch also encourage you to think of the damage dieting has caused you over the years (their book breaks down the many detrimental biological and emotional effects dieting can have – supported by research!).
2. They also encourage you to be aware of diet-centric thoughts and behaviors. Like I said above, diet-centic thoughts can be sneaky and you may not even realize that you have them (or just how many you have!). That's why being aware of them is important (i.e. thoughts of willpower or sticking to it, not failing, etc.) so you can nip them in the bud when and if they pop up! Remember, those types of thoughts are part of what you need to stop in order to truly ditch the diet mentality.
3. Along with thoughts are also diet-centric tools that support the diet mentality. If you are a person that obsessively weighs yourself or obsesses over the number that your scale reads, then it is a diet-centric tool and you should ditch it. Getting rid of tools that are used solely for the purposes of maintaining a diet will help you break out of the diet-mentality. Not knowing exactly how much you or your food weighs, for instance, will help you move away from the diet mentality and tune in more to your internal signals.
I remember back when I worked an office job, many of the women were obsessed with dieting. I would watch them go on and off this one or that, none of them lasting very long (and obviously none of them working very well given the need to continue going on others!). When you make the decision to give up the diet mentality, it can put you on the outside of social conversations – but don't let that deter you. Use it instead as a chance to be the voice of reason. If you're comfortable enough to do so, let others know why you've given up dieting and diet-like behaviors. It's likely that what you say to them will resonate and may even motivate them to try it too.
At the end of the day, in a diet-obsessed world, it can be extremely difficult to block out all the noise. Everywhere you turn someone is talking about or on one new diet or another. From media outlets to magazines and social influencers, it seems there's some diet-focused messaging that surrounds us at all times. Always remember your WHY and let that be the driving force for you. The diet industry will never go away as long as there is money to be made, but YOU can choose to walk away from it. Stay true to your reasons, your body and yourself and you'll be well on your way to having a more positive relationship with food & your body.
11