dress: summer & sage maternity // sandals: nine west // gold cuff // bag // necklace // rings // earrings
I looove this comfy dress.  It was perfect for a semi-fancy night out with my husband but it's honestly so soft and comfortable that I felt like I could've curled up in bed in it when we got home and gone to sleep!  This is the ultimate pregnancy find because it combines style and comfort!  I remember so many people telling me that they just gave up on fashion when they got pregnant, but I've actually fallen more in love with it.  It's fun for me to find items that make me feel good in my skin day to day but are also comfortable enough to actually wear (especially in this hot hot heat of summer!).
On another note, how cute is this place we went to for dinner?!  It houses two of our favorite restaurants in Charlotte – RuRu's Tacos and Stagioni.  If you're ever in the area, we highly recommend both not just for the food but for the atmosphere!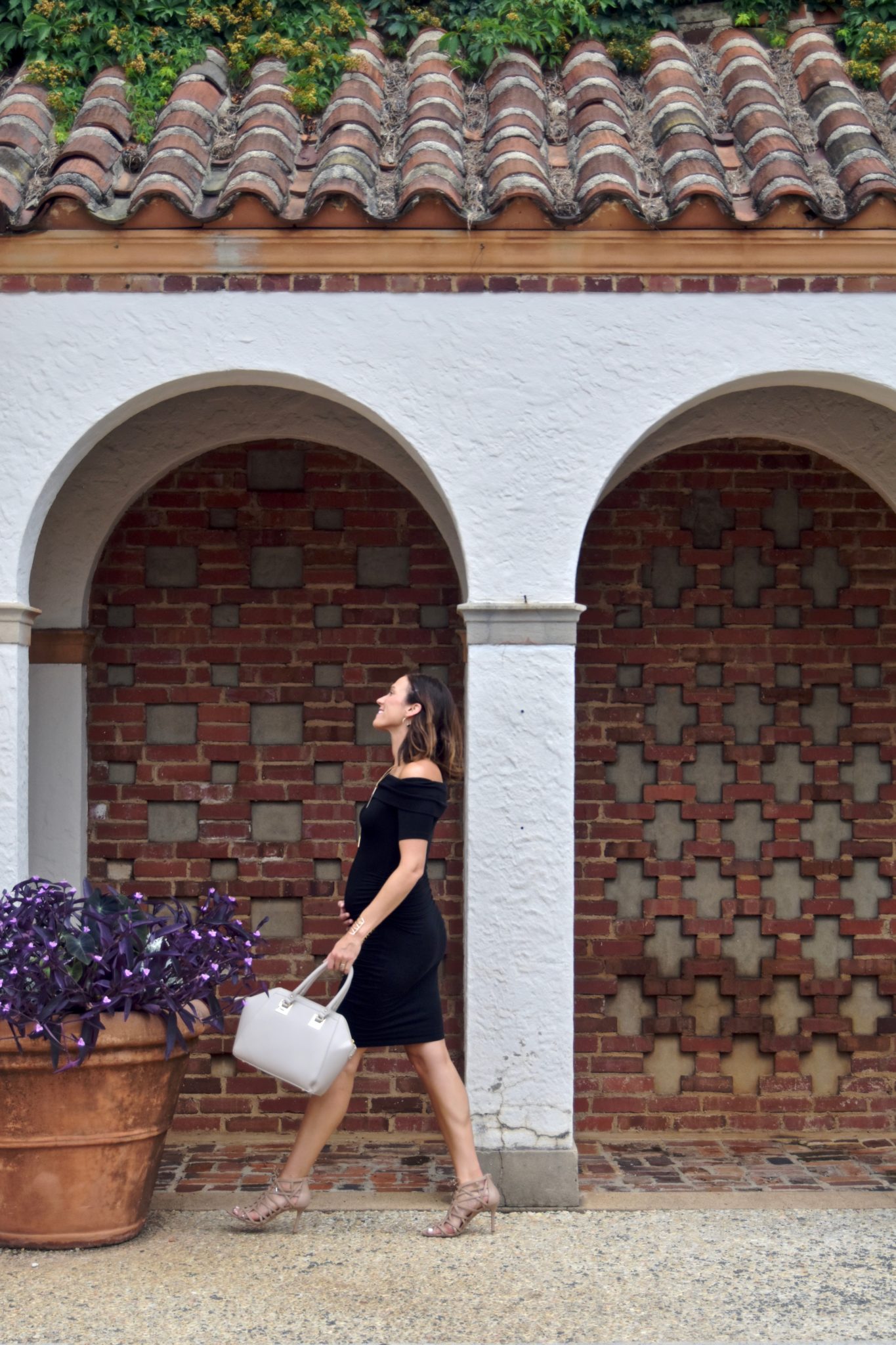 SHOP THE LOOK:

4