clarifying the topic of restrained eating, a quiz to determine what kind of eater you are and resources to help.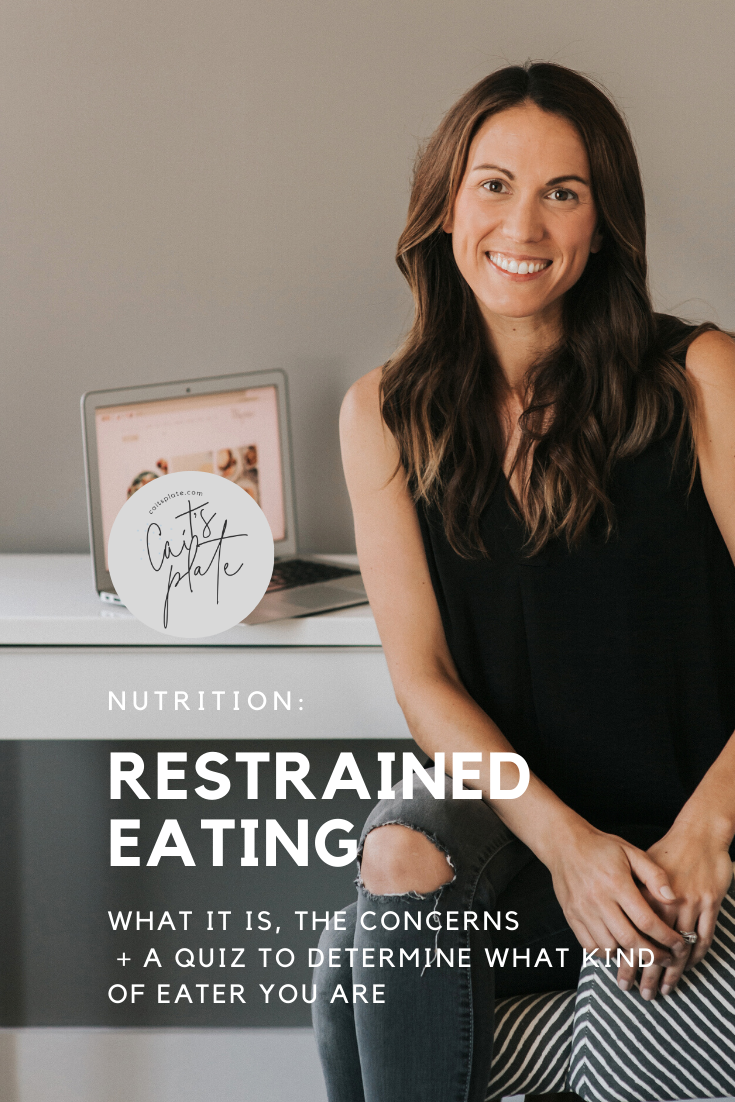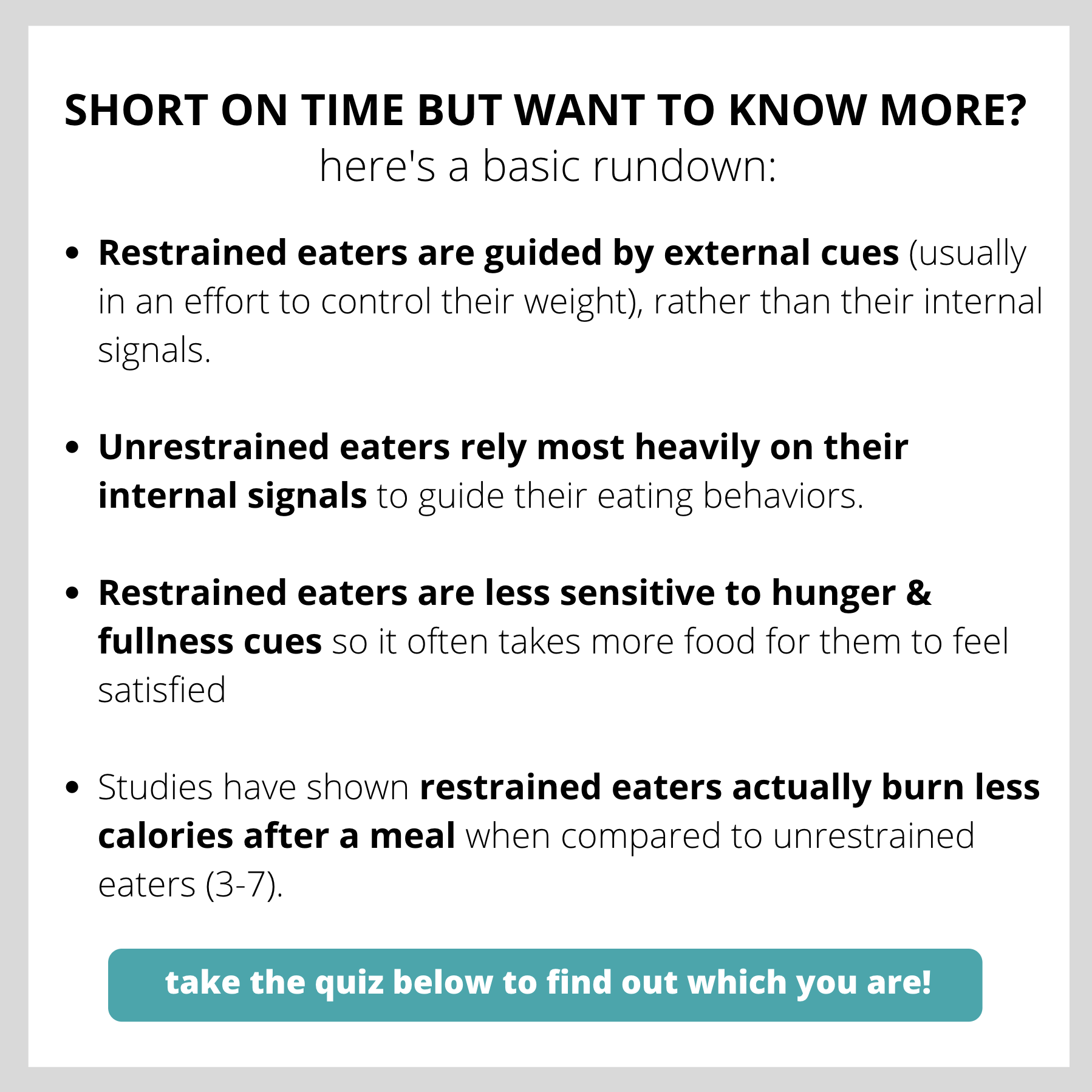 Our cultural attitudes around food often teach us that there are appropriate times and places to eat. The concern with this is that it promotes eating in response to external cues (i.e. a certain time on the clock, eating because you feel sad, eating because you're bored, eating because the person next to you is, etc.) rather than eating in tune with your internal hunger and fullness signals.
Occasionally eating in response to external cues (such as during a birthday celebration or in a social setting) is a normal part of having a positive relationship with food. Consistently turning to food in response to non-physical cues, however, ultimately starts to erode your ability to hear and listen to your body's needs.
The more control we try to exert over our internal needs & signals, the more things begin to go a bit haywire.
Restrained vs. Unrestrained Eaters
The term coined for individuals who practice this type of control is "restrained eaters." The eating patterns & behaviors of restrained eaters are guided by external cues (usually in an effort to control their weight), rather than their internal signals.
On the other end of the spectrum are "unrestrained eaters." These are people who rely most heavily on their internal signals to guide their eating behaviors.
Restrained eaters are often revered in our culture. Those who exert external control over their body's signals, deny their cravings and stick to a limited diet are praised as "strong willed."
But here's the thing: no matter how much willpower you can exert in the short-term, it's likely that long-term, your biology will win out.
The Concern with Restrained Eating
Studies on restrained eaters have shown that they are less sensitive to hunger & fullness cues than unrestrained eaters (1,2). This means that it likely takes more food to feel satisfied when they do finally allow themselves to eat. Being in tune with your internal signals helps you to feel satisfied earlier, preventing you from eating to a point of uncomfortable fullness.
The more external control you try to exert over your internal signals, the more vulnerable you become to external signals. Unfortunately, we live in a world where you're bombarded with food and food messaging constantly, which leaves you incredibly susceptible to eating whether you're hungry, full or otherwise. When the willpower of a restrained eater "breaks" (which it inevitably will), they are left with very little to help them stop eating when full since they are out of touch with their internal signals. Overeating during each eating occasion therefore becomes a common occurrence since they can't hear their internally regulated 'off' switch.
When you're in tune with your internal signals (an "unrestrained eater"), the constant exposure to food doesn't impact your eating behaviors. Nor do uncomfortable feelings or disinhibitors (such as alcohol). You listen to your body, not external messages. The majority of the time, you eat in accordance with your internal signals, and when external messages do happen to influence your eating behaviors, it's a non-event (versus the guilty spiral that many restrained eaters then face leading to overeating and feelings of failure).
"Overall, more than seventy-five studies have been conducted to examine the effects of various situations that disturb the restrained eater's self-control. The results are consistent: Restrained eaters react to emotions and external cues in a nearly totally opposite manner of unrestrained eaters." – Bacon, Linda. Health At Every Size (p. 41). BenBella Books, Inc.. Kindle Edition.
Other studies have shown restrained eaters actually burn less calories after a meal when compared to unrestrained eaters and that more of the calories burned are from carbohydrates as opposed to fat (3-7).
Wondering if your habits put you in the "restrained eater" bucket?
Take This Quiz!
Answer "yes" or "no" to the following:
I generally check nutrition labels or consider different nutrition facts before deciding if something is okay to eat.
I exercise as a means to manage my weight.
There are foods I love but don't eat as a means to control my weight.
I consider what I weigh the most important indicator of my health.
I believe one day I will find the diet that will work for me.
I often feel dissatisfied with my body and wish that I could change its shape/size.
When I am not on a diet, I am usually thinking about the next diet I will go on.
There are certain foods I consider "off-limits" because I know I can't control myself around them.
When I eat past the point of fullness or eat foods I consider "off-limits," I feel like a failure.
I often eat past the point of fullness and feel uncomfortable.
I put off going on vacation, buying clothes or attending fun events because I am not where I want to be physically.
I feel uneasy eating without guidelines from a diet or diet meal plan.
Scoring:
0 – 4 "Yes": Mostly Unrestrained – You are in-tune with your internal signals and let that guide your eating behaviors the majority of the time. Keep it up! You're putting your body's needs before external signals, which is so important!
5 – 8 "Yes": Some Restrained Behaviors – You likely have some restrained behaviors that you've picked up along the way. If you'd like to break free from these restraints, the resources below can help.
9 – 12 "Yes": Mostly Restrained – Your eating patterns and behaviors are guided by external cues and signals. To get back in touch with your internal signals and prevent episodes of potential overeating, see the below resources.
Resources to Help You Become an Unrestrained Eater:
Cait's Plate Non-Restrictive Nutrition Guide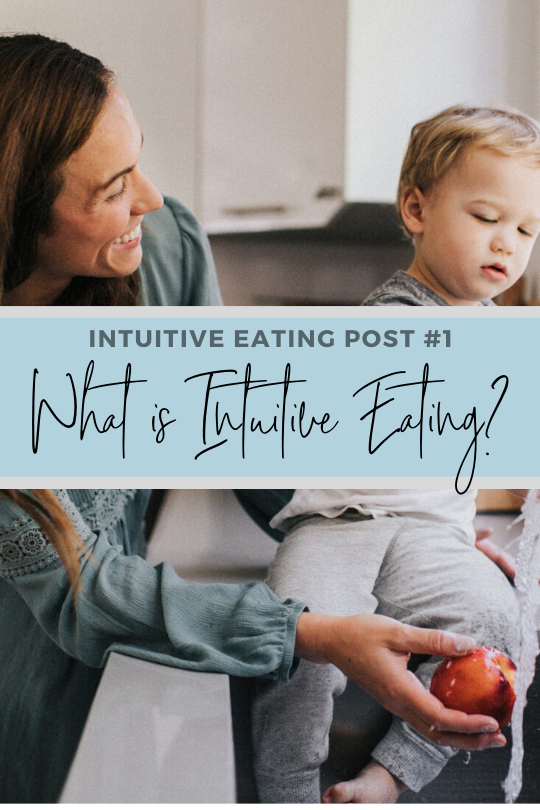 Books:
References:
Herman, C. Peter and Janet Polivy, "A Boundary Model for the Regulation of Eating." Eating and Its Disorders. Eds. Albert J. Stunkard and Eliot Stellar. New York: Raven Press, 1984.
Bacon, Linda. Health At Every Size. BenBella Books, Inc.. Kindle Edition.
Raben, A., et al., "Evidence for an Abnormal Postprandial Response to a High-Fat Meal in Women Predisposed to Obesity," American Journal of Physiology 267 (1994): E549-59.
Keim, Nancy L. and William F. Horn, "Restrained Eating Behavior and the Metabolic Response to Dietary Energy Restriction in Women," Obesity Research 12, no. 1 (2004): 141-49. 37
Platte, P., et al., "Resting Metabolic Rate and Diet-Induced Thermogenesis in Restrained and Unrestrained Eaters," International Journal of Eating Disorders 20 (1996): 33-41.
Tuschl, R. J., et al., "Energy Expenditure and Everyday Eating Behavior in Healthy Young Women," American Journal of Clinical Nutrition 52 (1990): 81-86. 38 Poehlman, Eric T., H. F. Viers, and M. Detzer, "Influence of Physical Activity and Dietary Restraint on Resting Energy Expenditure in Young, Non-Obese Females," Canadian Journal of Physiological Pharmacology 69 (1991): 320-26. 39
Westerterp-Plantenga, Margriet S., et al., "Diet-Induced Thermogenesis and Cumulative Food Intake Curves as a Function of Familiarity with Food and Dietary Restraint in Humans," Physiology and Behavior 51 (1992): 457-65.
Please Note: Statements in this post are meant for general use only and are not intended to diagnose, cure, treat or prevent any disease. Readers are advised to consult with their healthcare providers prior to making any changes to their healthcare management. The information contained in this post is intended to serve as an informational aid and should be used in conjunction with advice from your healthcare professional. It is a supplement, not a substitute, to the knowledge, skill and expertise of healthcare professionals involved in patient care.
4