It's a smoothie kind of day out there!
I've already accomplished so much and it's barely the afternoon!
While Clara had a lazy morning in mind…
I was up and at 'em and ready to go (must've been that delicious breakfast!)
Around 10:30 I headed off to the gym and did a quick 3 miles on the treadmill followed by some back stretches…
Then I grabbed my newest book and headed out to the pool for some reading and relaxing…
LOVING this book so far!
Then it was SMOOTHIE TIME!
I simply picked through my sister's fridge for whatever leftover fruit and yogurt there was and threw it all into the blender with some ice cubes…
To have alongside I toasted up a slice of whole wheat bread and topped it with MaraNatha Sunflower Seed Butter:
A pretty good way to break up the day if you ask me!
Even Clara woke up long enough to come check it out 😉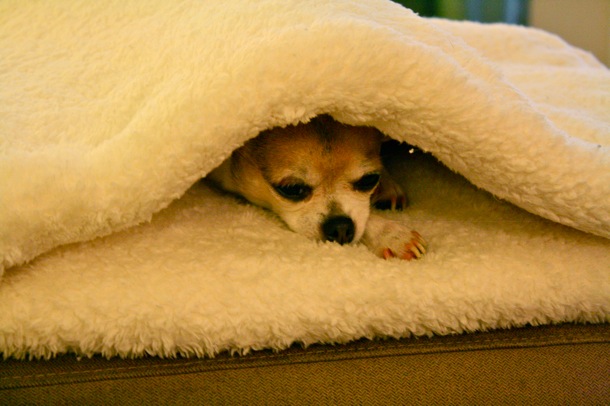 And with that…I'm off!
0