So I made some cupcakes.
But not just any kind of cupcakes.
No no.
These were special cupcakes.
Delicious cupcakes.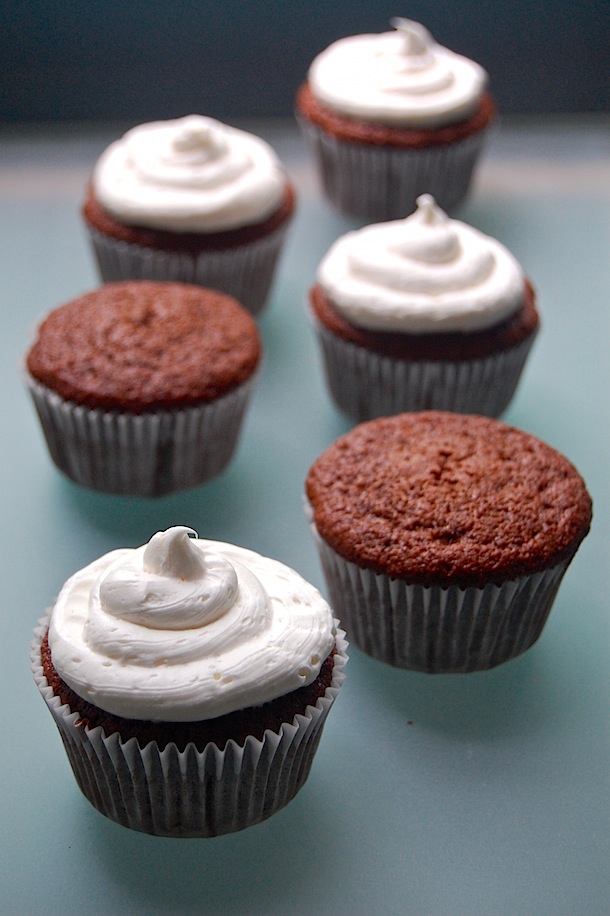 Chocolately, fudge and possibly even gluten-free? Someone out there that knows better feel free to review the recipe and correct me if I'm wrong!
Sour Cream Fudge Quinoa Flour Cupcakes (recipe from Bob's Red Mill)
Ingredients:
1/4 cup Unsalted Butter
1/2 cup Water
1/4 cup Cocoa Powder
1 cup Sugar
1-1/4 cups Organic Quinoa Flour
1/2 tsp Baking Powder
1/2 tsp Baking Soda
1/2 tsp Salt
2 Eggs, separated
1/2 tsp Vanilla
1/4 cup Sour Cream
Directions:
Preheat oven to 375 degrees.
Place the butter and water in a saucepan. Bring to a boil, remove from heat and whisk in the cocoa powder.
Sift together the sugar, quinoa flour, baking powder, baking soda and salt.
Add the cooled cocoa mixture, egg yolks, vanilla and sour cream and blend well.
Beat the egg whites until stiff but not dry. Fold into batter.
Spoon into a muffin tin lined with paper cupcake liners.
Bake for 20 minutes, or until a cake tester inserted in center comes out clean.
Makes 12 cupcakes.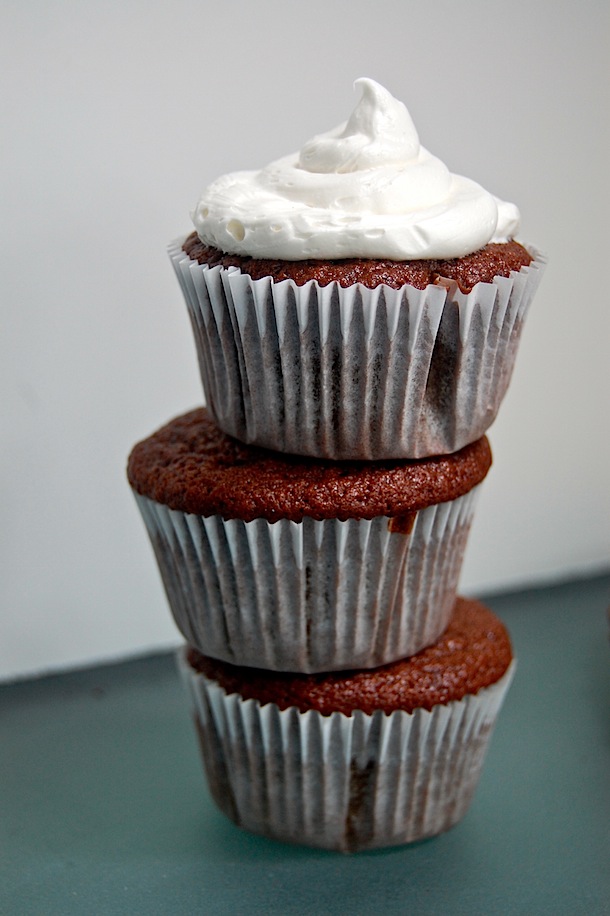 1