what we did, where we stayed, where we ate and what I wore in Haarlem, Amsterdam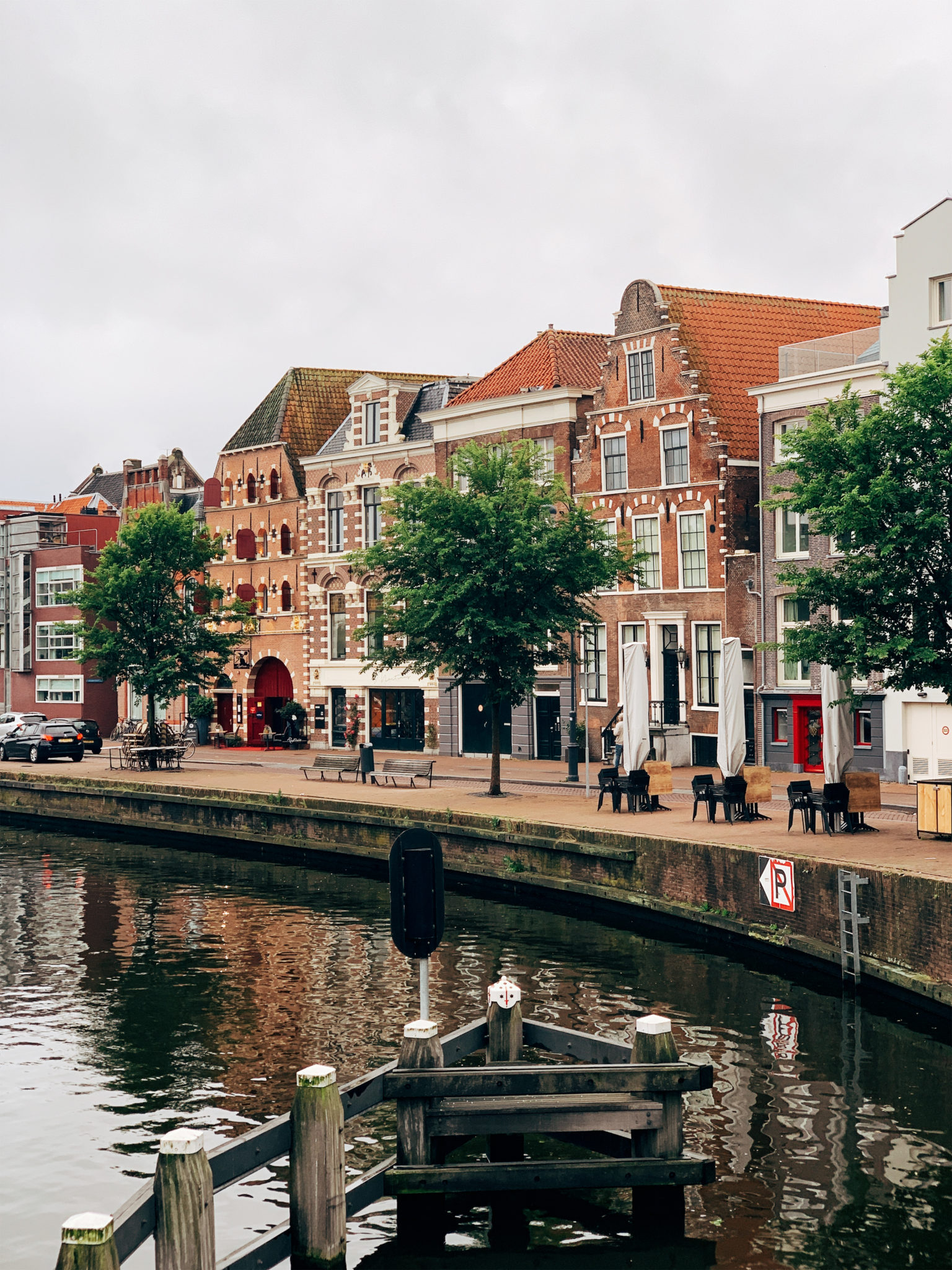 If you follow me on Instagram then you know that my mom and my sister escaped for fun girls trip to Europe! We spent 2 full days in the Netherlands and 2 full days in Paris and it was such a dream. It was my mom's first time ever out of the country so it was so special to get to share that with her.
So many of you messaged me and said you were heading to Amsterdam later in the summer and wanted to know more about my trip so I wanted to put together a little travel post for you all (I'll be working on a Paris one too!). Since these posts can get long & overwhelming, I'm going to break them up by day!
Just a little side note for the mamas out there: Owen did not come with me. Chad and I debated back and forth whether or not we should all try to do the trip, but ultimately decided Owen that at 20 months, he's not at an ideal age for international travel. He's SO active and while he's always been wonderful on airplanes, we've never gone anywhere more than 2.5 hours away. I think the 7 hour plane rides would have tested him and I would've been nervous trying to keep track of him in the busy train stations and airports. We decided that 5 would probably be a good age to try to take him internationally, but we'll see how he is in the years to come! But for this trip, my wonderfully amazing husband sent me packing on my own, telling me that I needed the break and that he would happily hold down the fort at home.
For any moms trying to make the same decision, I'll tell you this: I have not been away from Owen a single day since he was born (almost 2 years ago) and while I cried walking into the airport on my way to catch my Europe flight, I ultimately had an absolutely amazing time. I missed him horribly, but the time away from him not only made me a better mom as it allowed me to connect with and care for myself a little, I think it was good for Owen to get some one-on-one time with Chad and have some space from me. The first few steps away are the hardest but then you get busy traveling! We used WhatsApp to video chat every day and before I knew it, he was sprinting towards me at baggage claim with him arms wrapped tightly around my neck.
Where We Stayed:
We stayed at the cutest Airbnb in Haarlem, Amsterdam. Growing up in Sandy Hook, CT imparted one me a great fondness for quaint, cozy little towns, so I absolutely loved Haarlem.
The Airbnb we stayed at was right near the train, a grocery store and just a short walk from Haarlem's city center which was absolutely amazing. Small little cafes with outdoor seating, cobblestone streets and gabled houses. It was literally like walking through an entire city of gingerbread houses.
If you're more of a big city person, you'll likely be happier staying right in Amsterdam.
What We Did: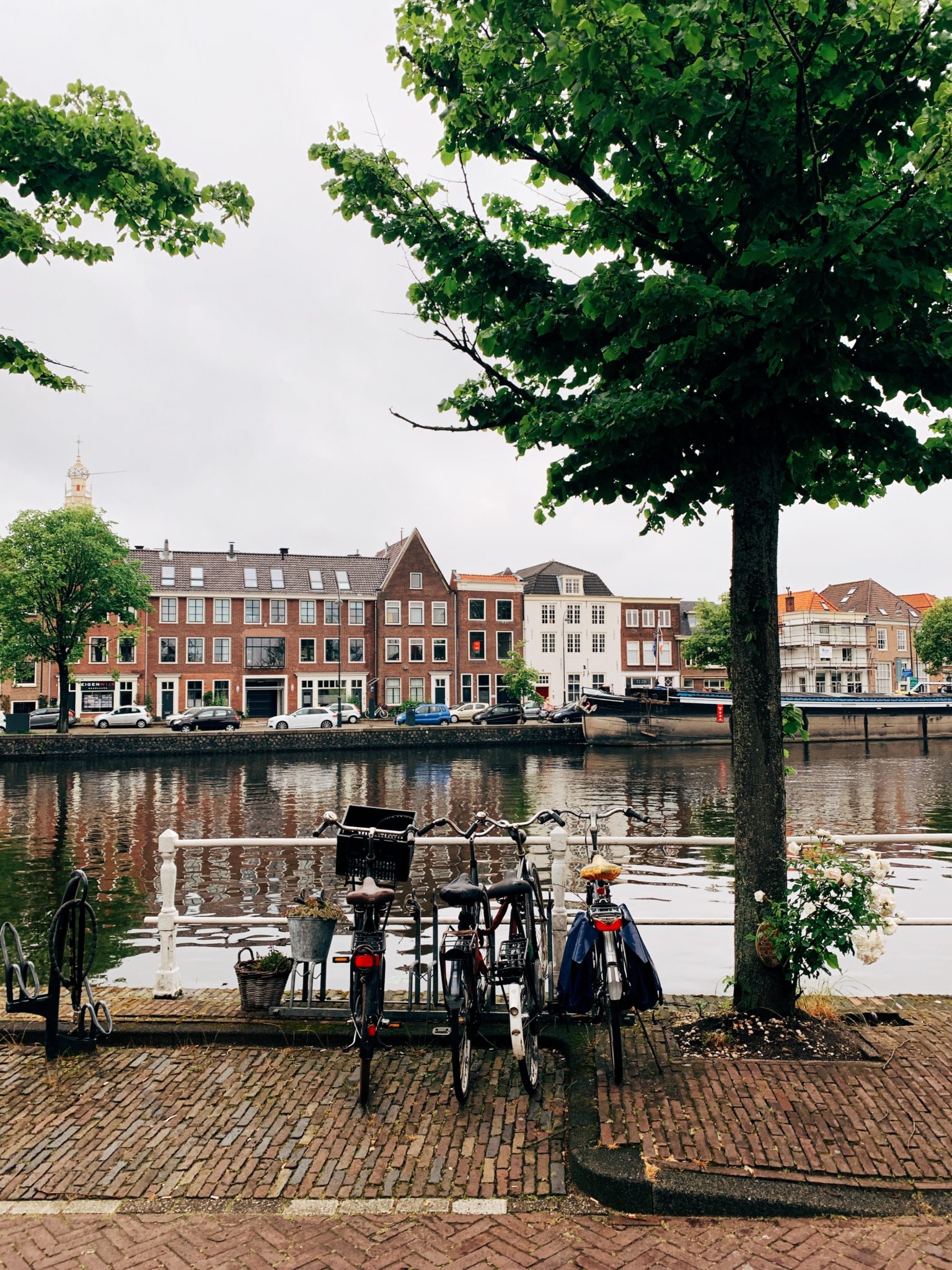 We spent the first day exploring all of Haarlem. It was rainy out but we decided to make the 20 minute walk over to the historic downtown so we could see as many sights as possible.
I'm glad we did because in order to get into the central square, we had to walk through the Amsterdamse Poort which is an old city gate located at the end of the old route from Amsterdam to Haarlem and the only gate left from the original twelve city gates. While the dim light of the grey day doesn't even begin to do it justice, trust me that it was stunning in person!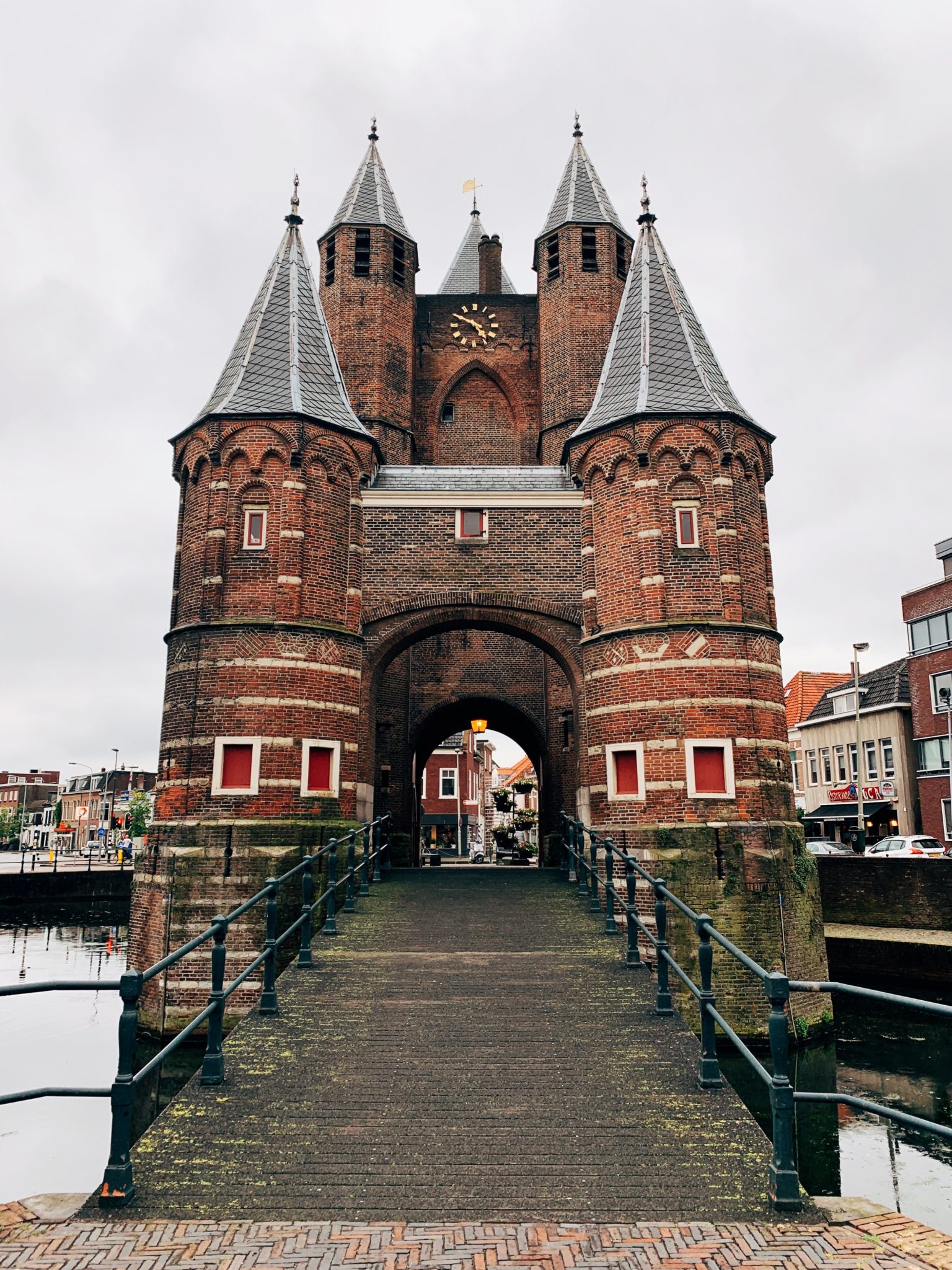 We continued on following one of the many canals and came upon Gravestenenbrug which is drawbridge in Haarlem that was originally built in the 13th century. The current bridge was built in 1950 and allows you to cross over the Spaarne river.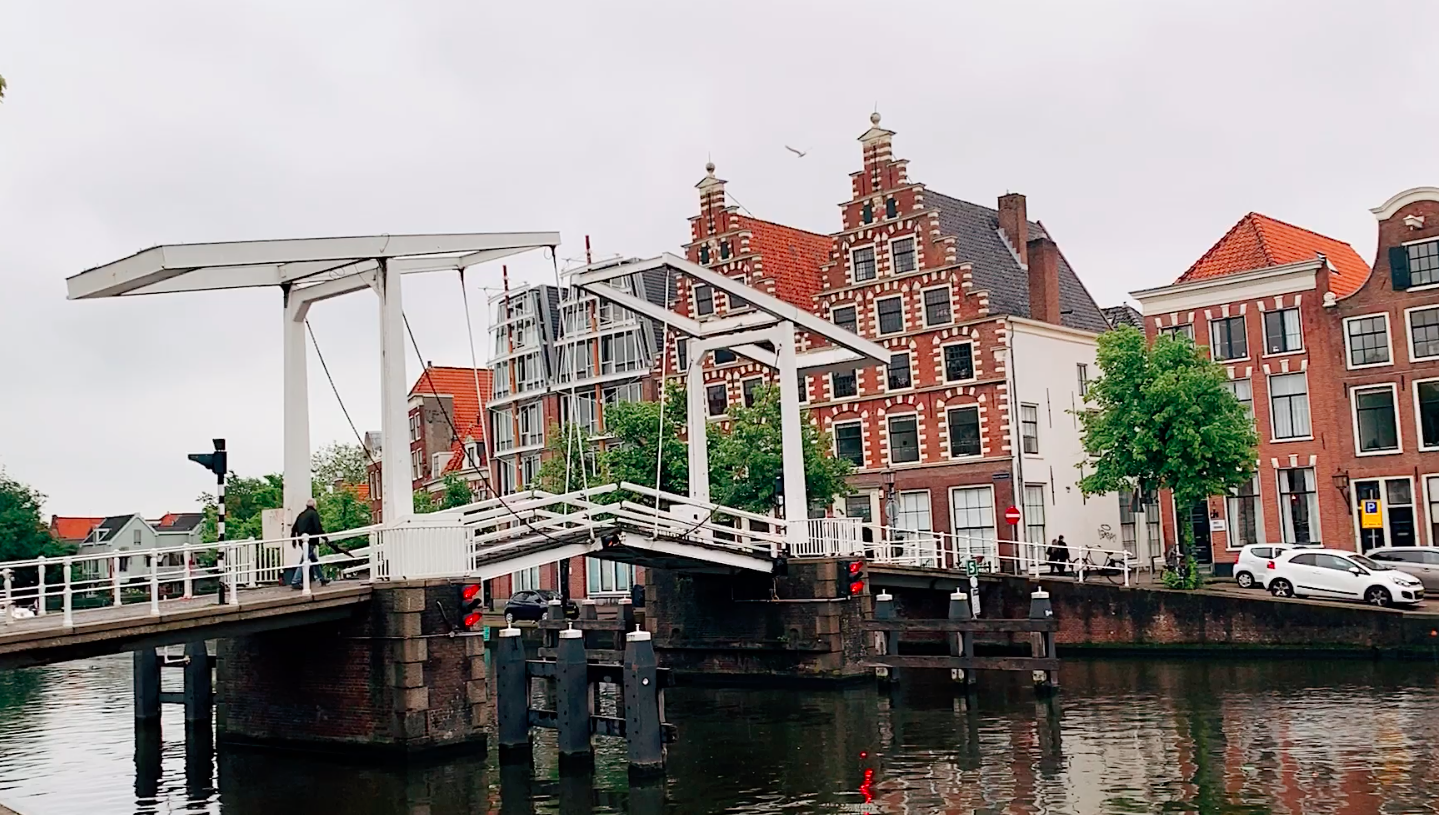 On the other side of the Spaarne river lies the Teylers Museum. Established in 1778, the Teylers Museum was founded as a centre for contemporary art and science.
While the canals and of themselves are so beautiful that you could easily spend the entire day just sitting on the bank or at one of the little cafes people watching, we only had 24 hours to do everything we wanted so we tore ourselves away from the beautiful views and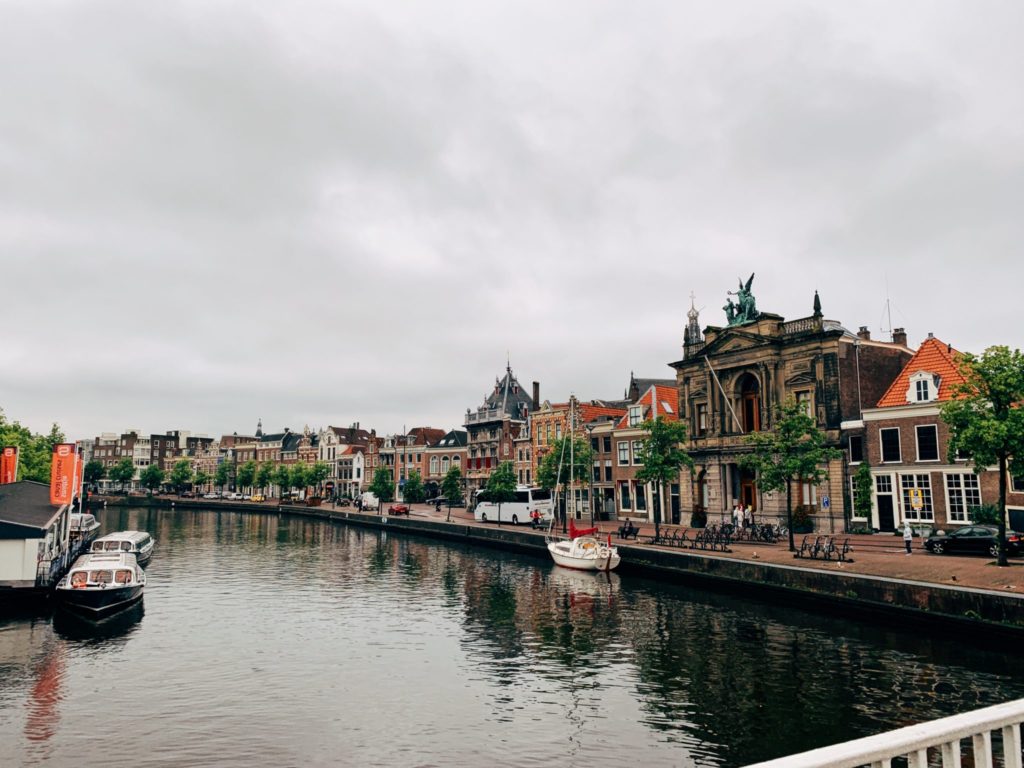 From there we headed over to Grote Markt which is the central market square of Haarlem situated in the heart of the old city quarter. In Grote Markt you'll find an extravagant city hall, many 16th century guildhalls, restaurants and cafés. It is also within walking distance of the Scheldt river (which, if you're going in wintertime, hosts a Christmas market and ice rink!).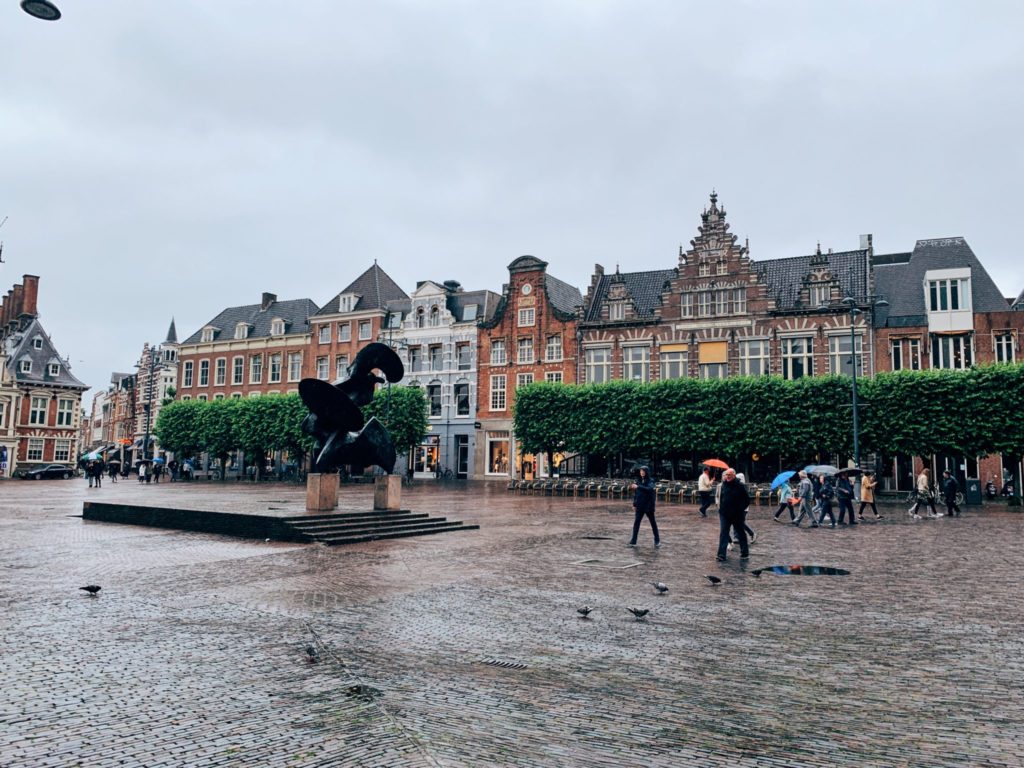 While in Grote Markt you have to take in the towering Gothic church of St. Bavo, which is not only gorgeous from the outside but houses the ornate Muller organ, played by both Handel & Mozart.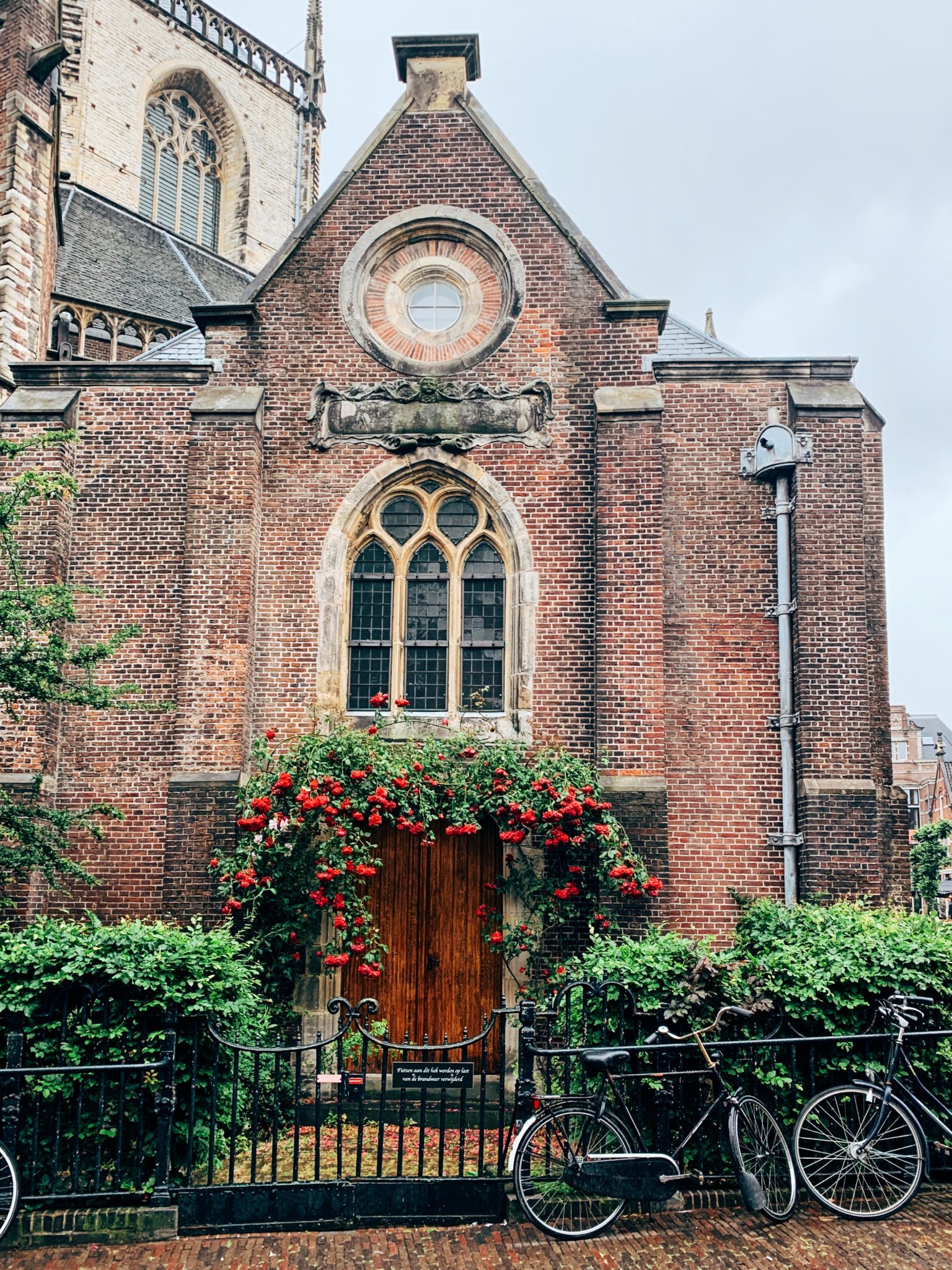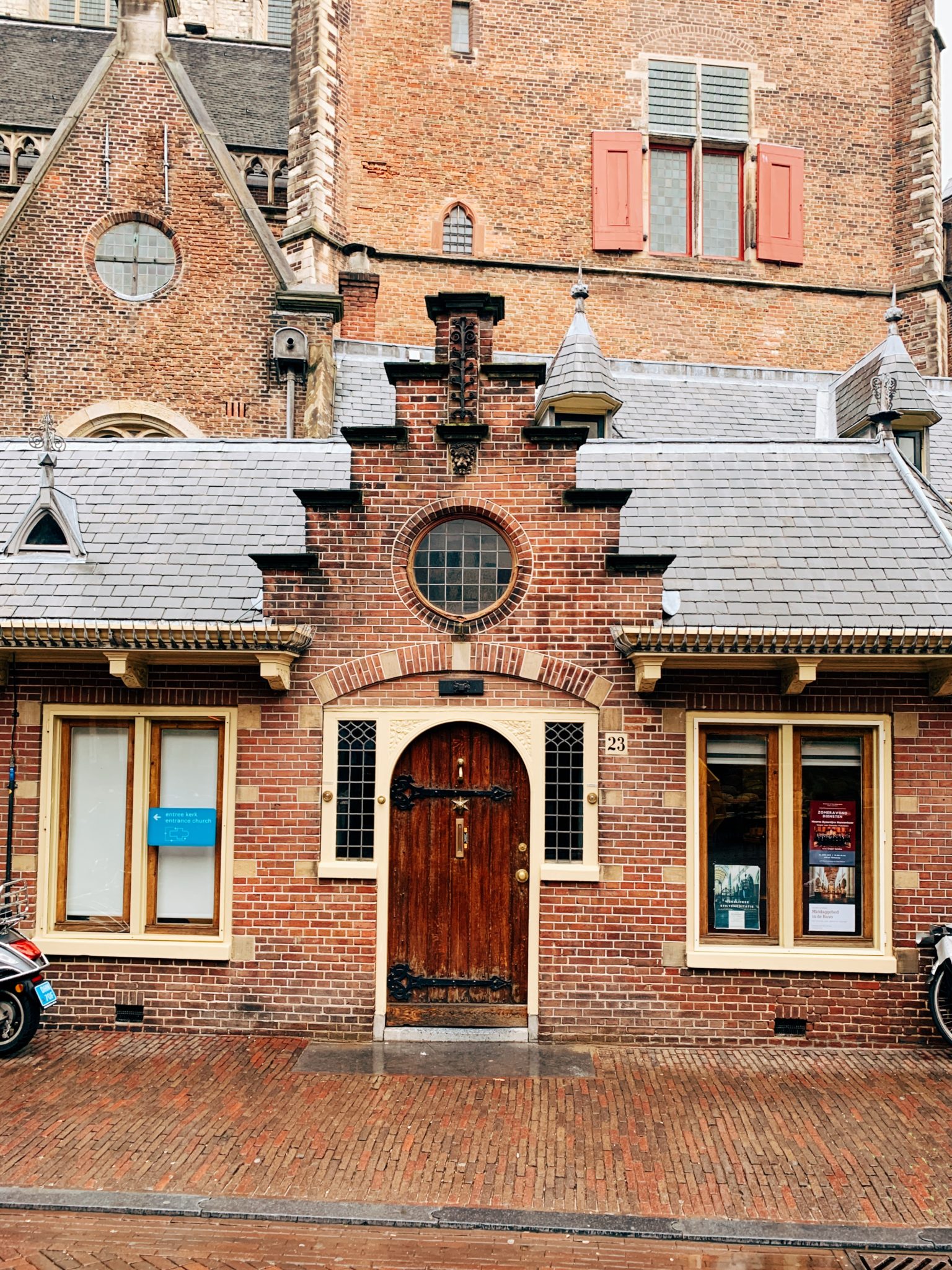 From there we spent the next several hours wandering around here, peeking in the different restaurants, cafes, chocolate shops and stores. You could honestly spend days exploring all the little nooks and crannies, gazing up at the gabled architecture and venturing down every cobblestone street. If you want to go to Haarlem on the cheap, you don't even need to do anything but walk around and I promise you'll be fully entertained!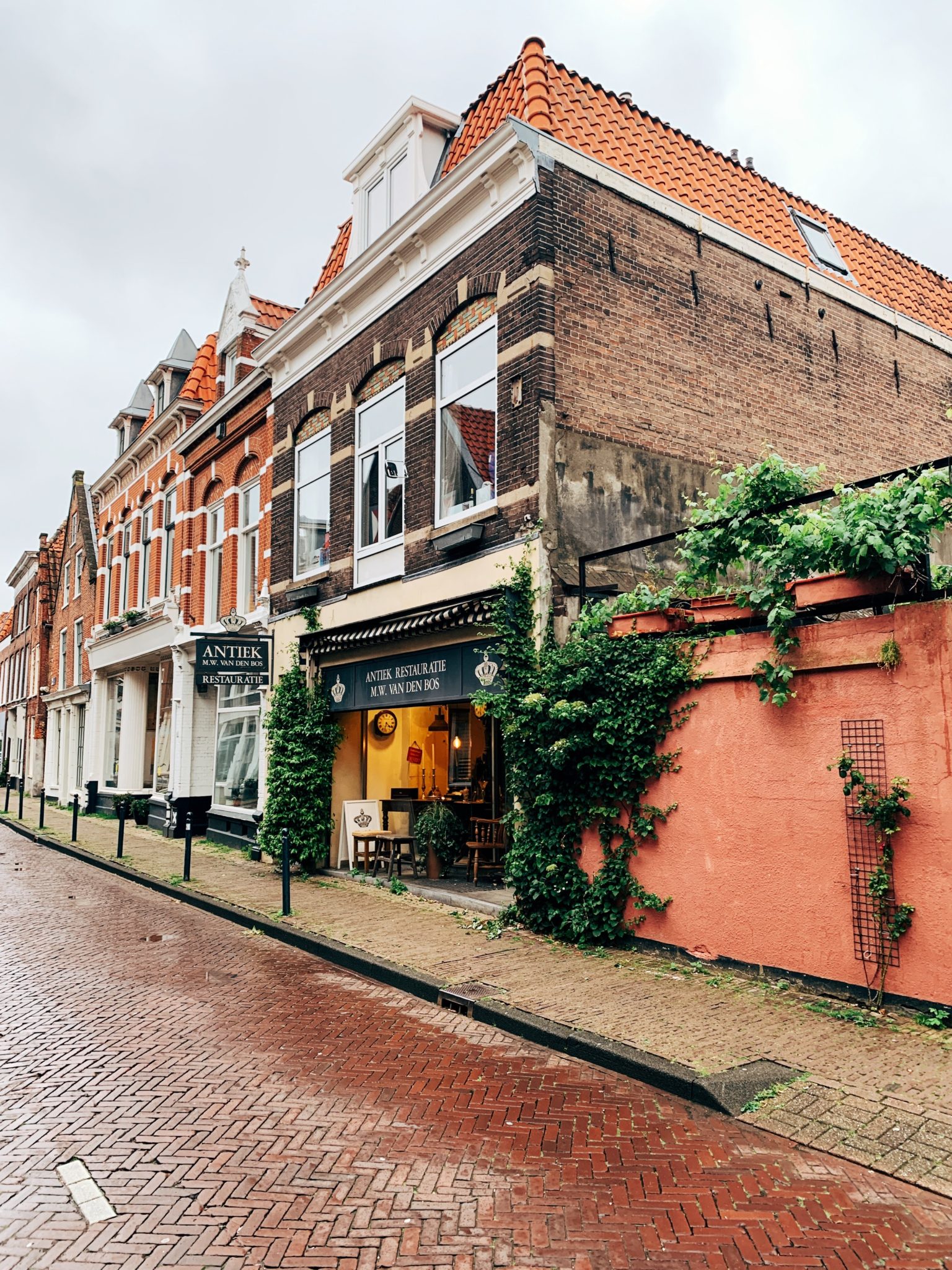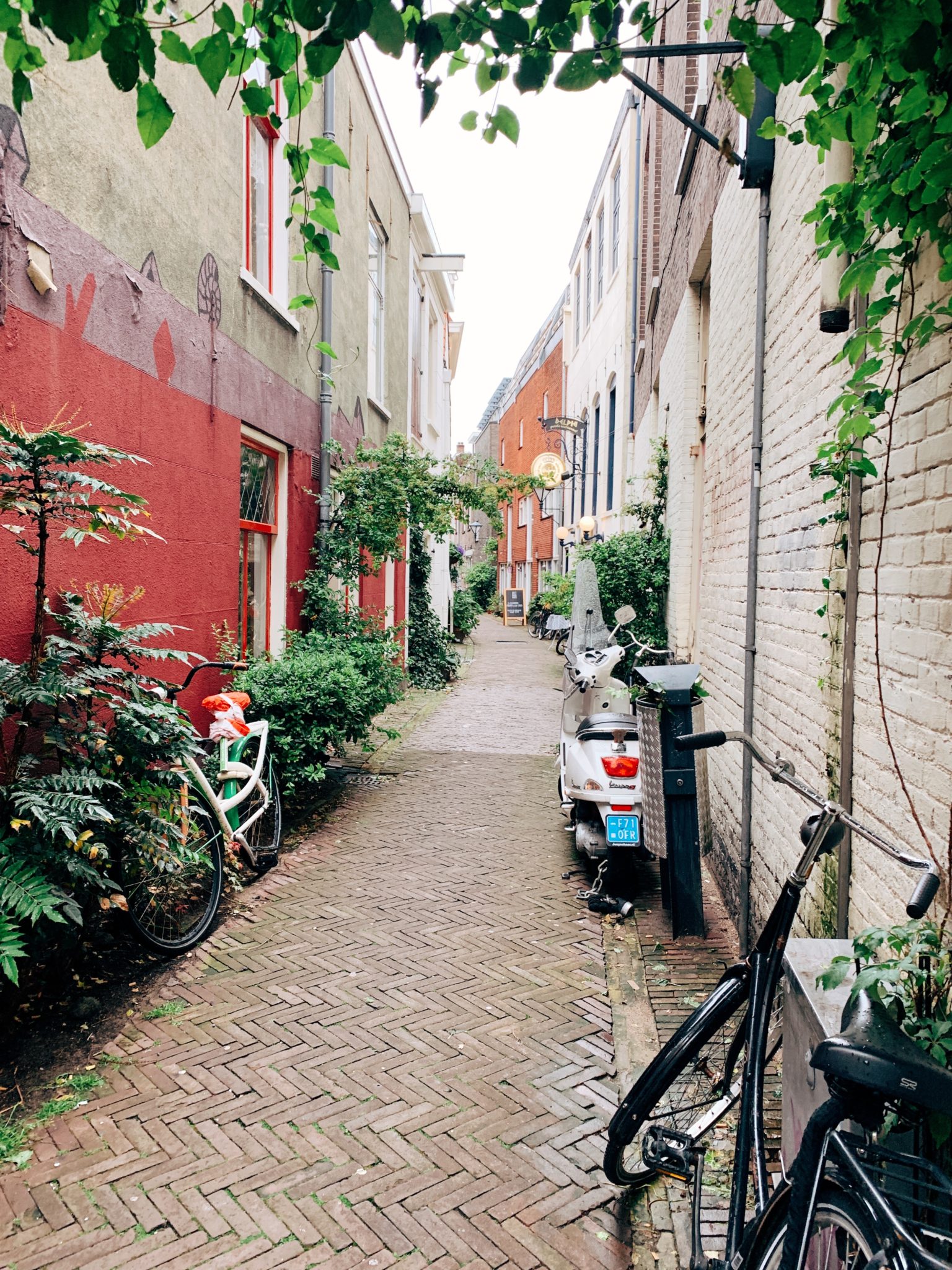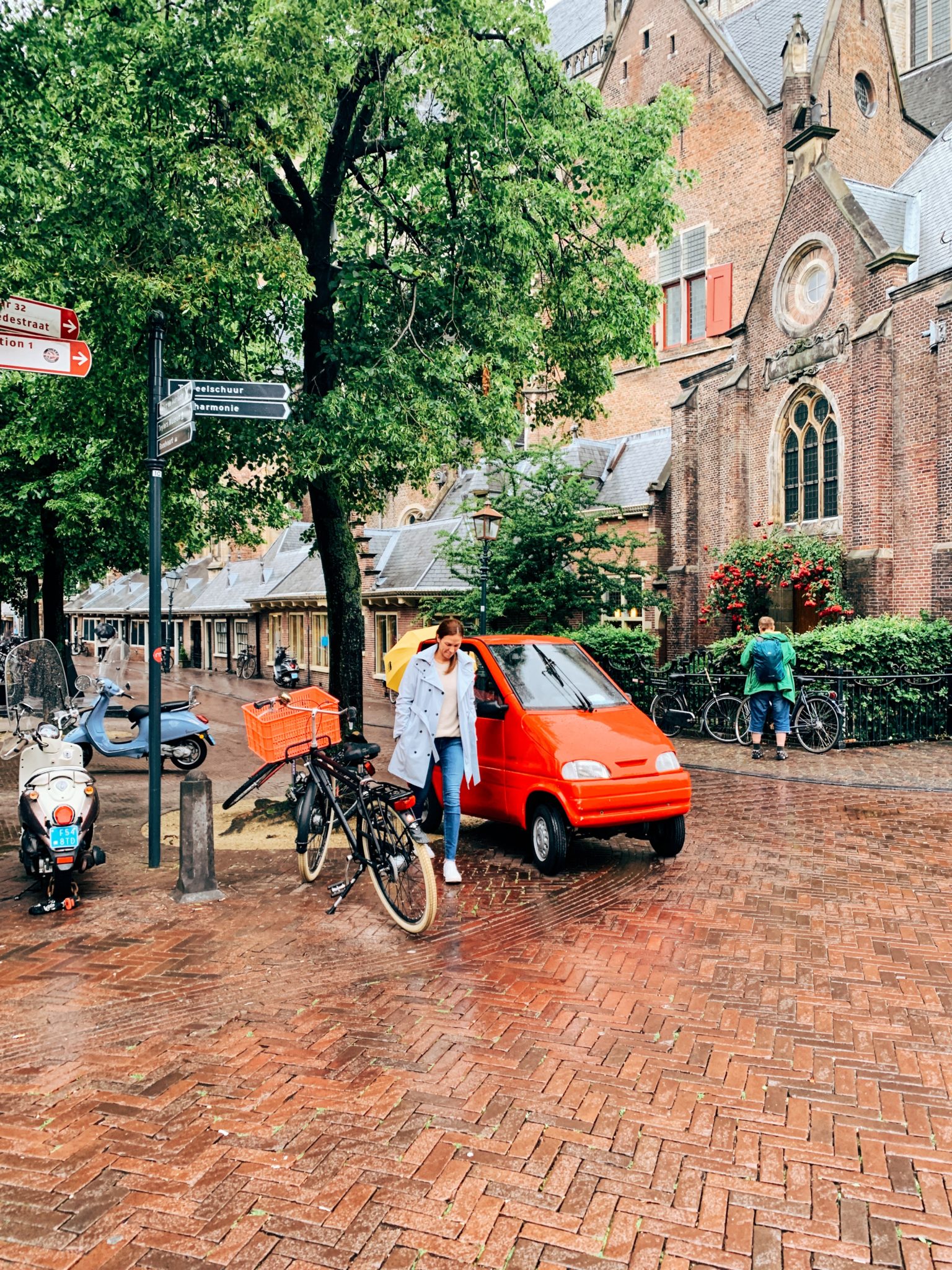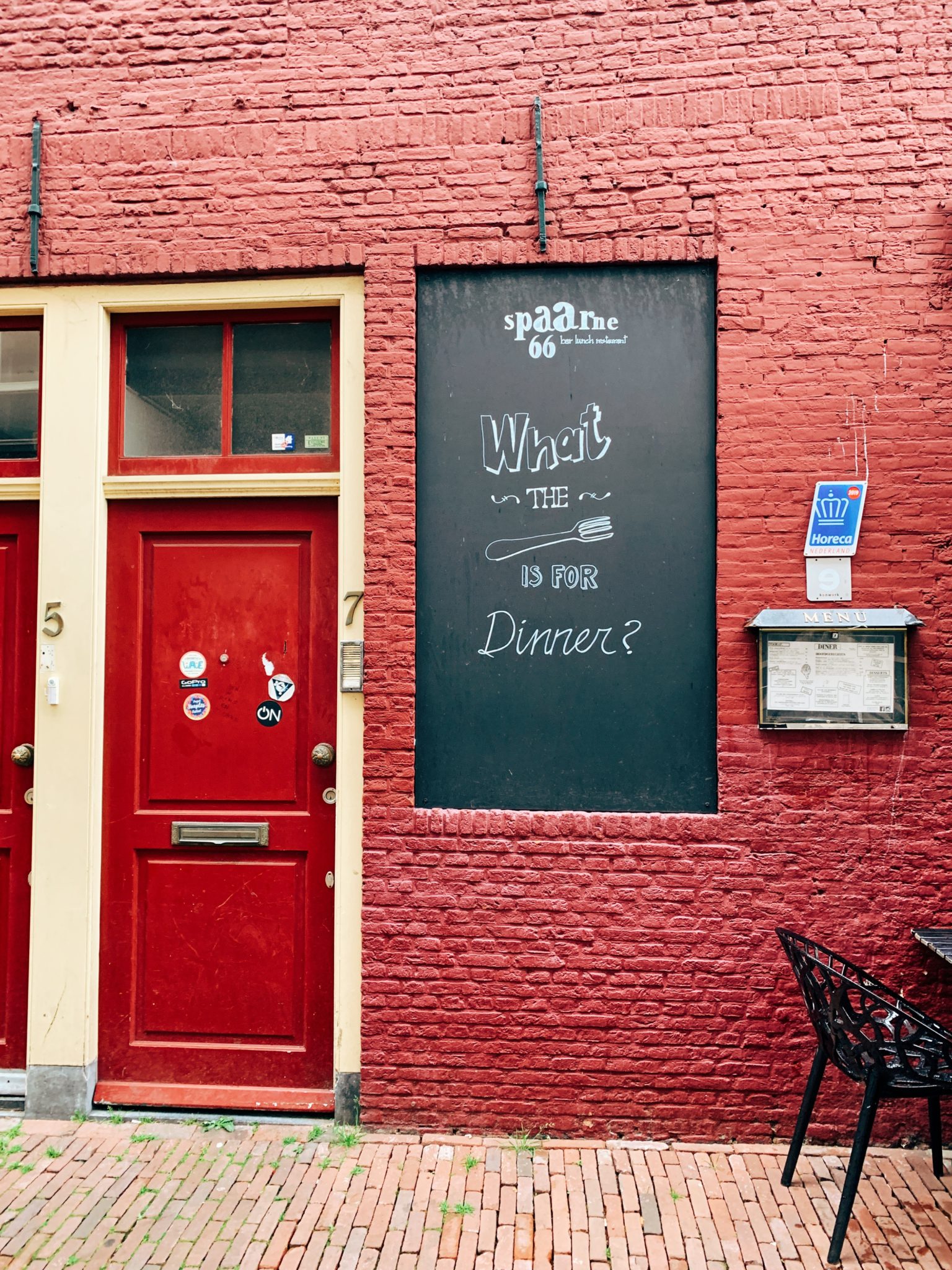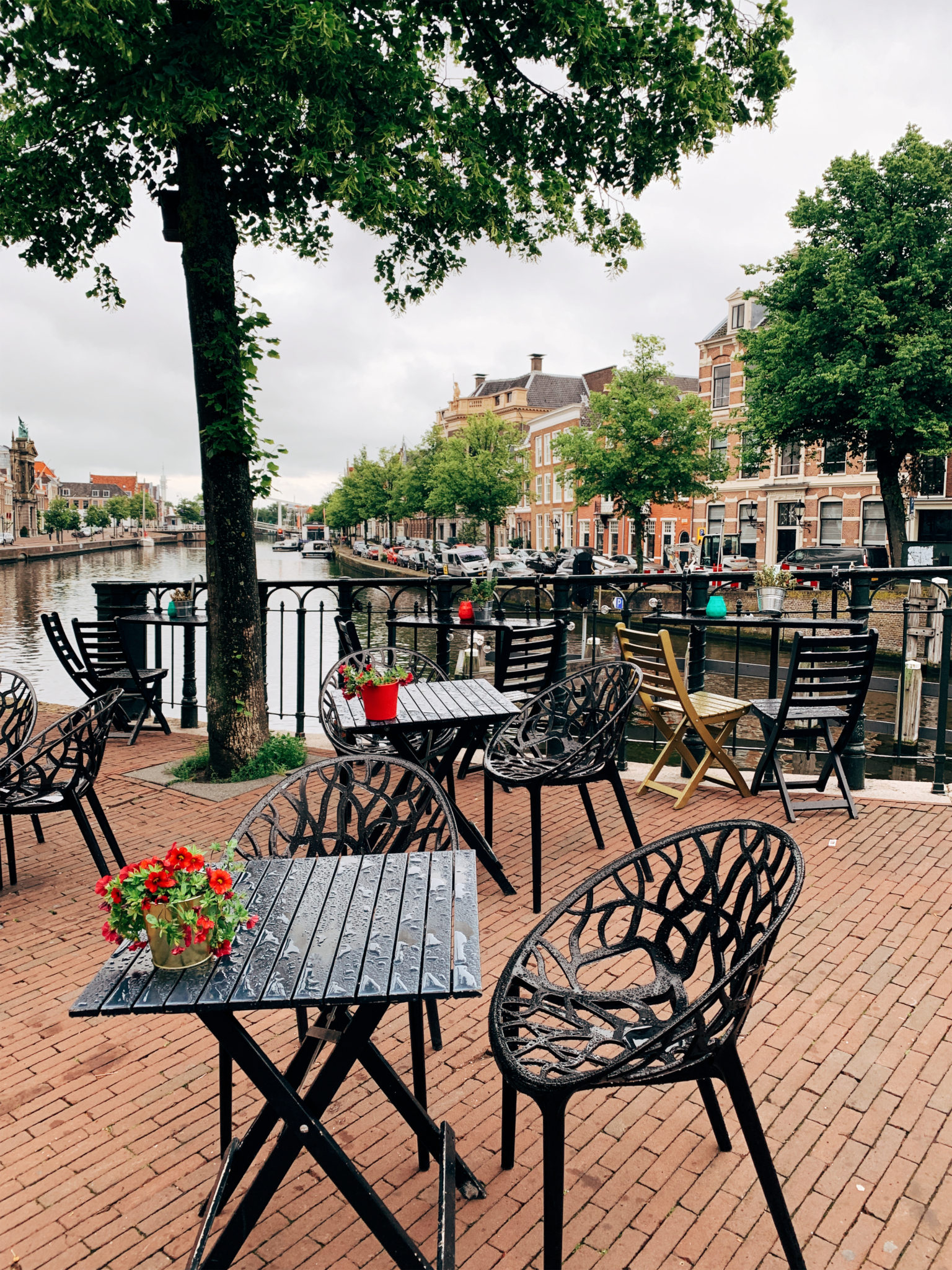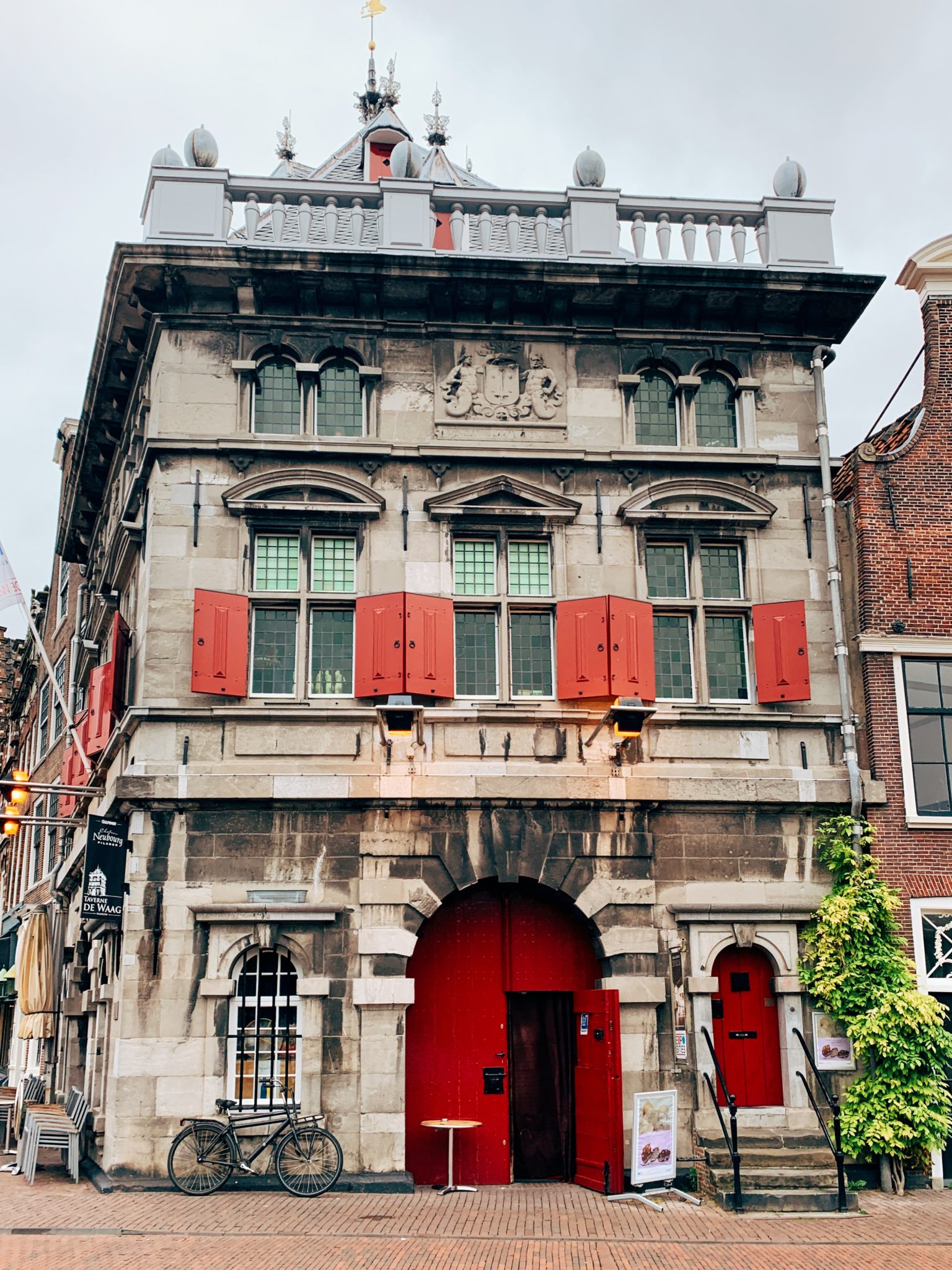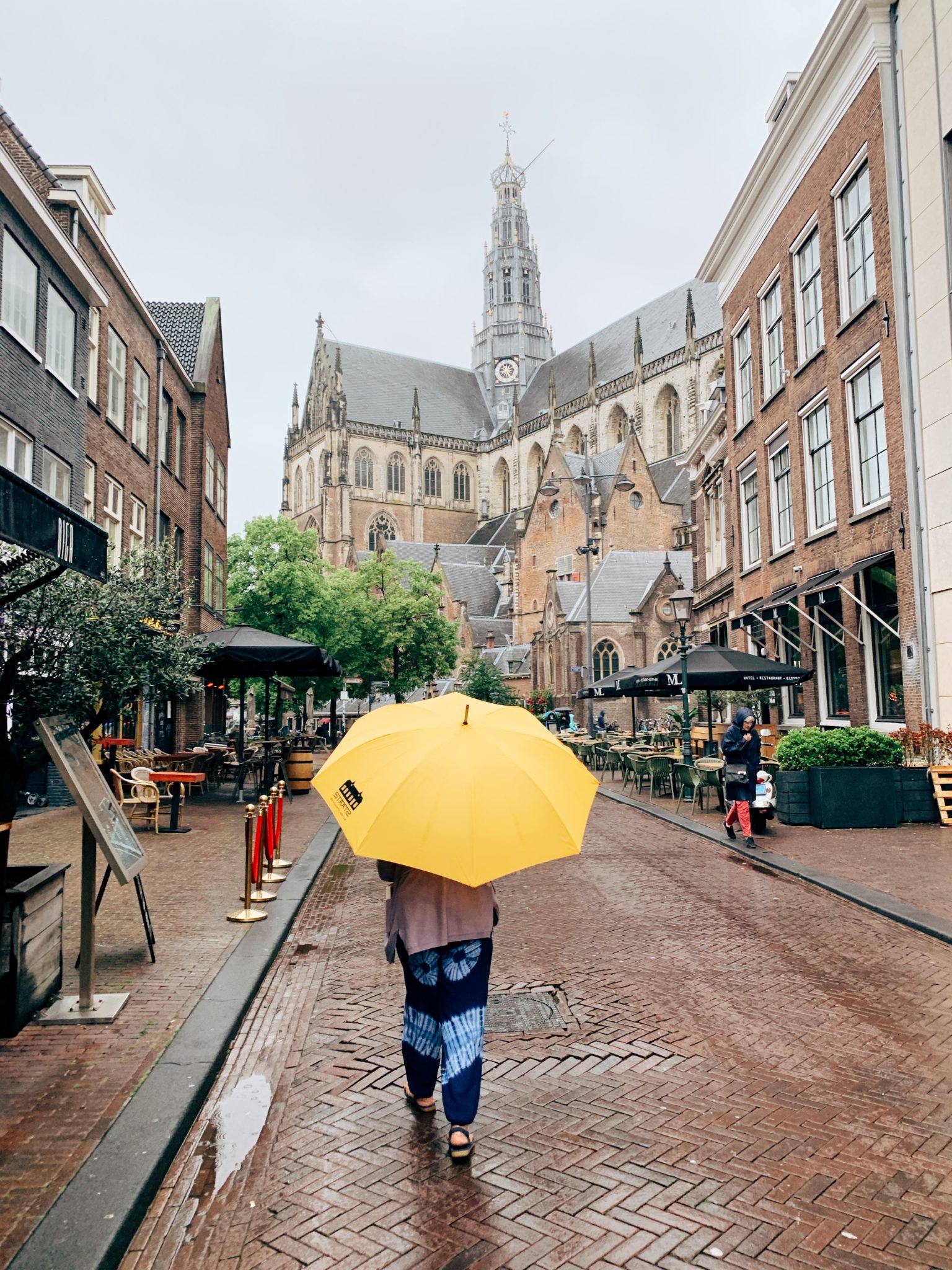 Where We Ate: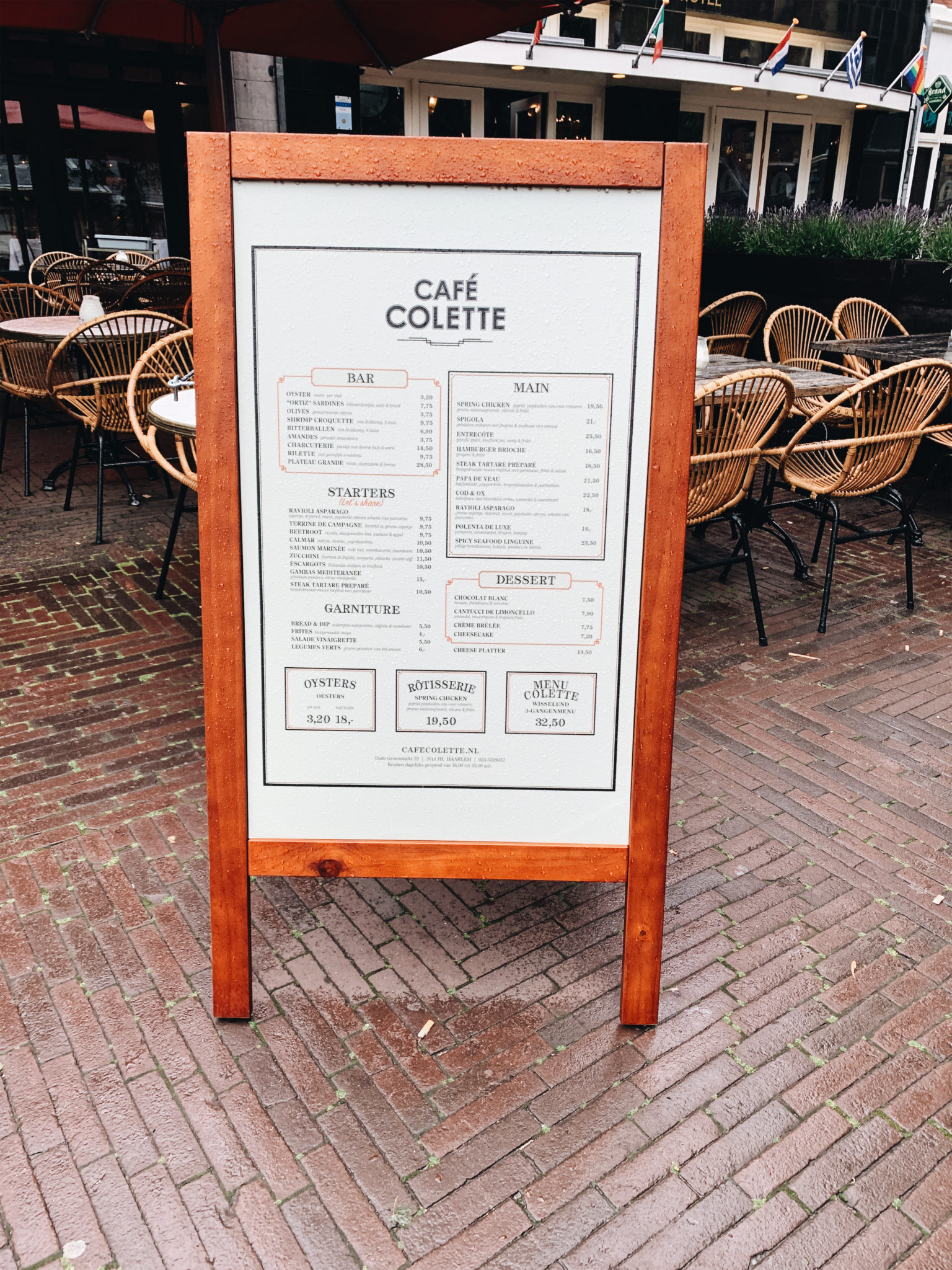 There were SO many restaurants that looked so delicious. We ended up having a good meal at Cafe Colette in Grote Markt. It wasn't the best meal I've ever had, but it was good and the service was super friendly and attentive. It also had the best eggplant dip I've ever had in my life. If I could have, I would've eaten that slathered on bread for my entire meal!
We got a zucchini dish with burrata to share to state and it was really good.
I got asparagus ravioli for my main meal and while it was good, there was a little too much lemon in the sauce for my taste.
Plus red wine all around: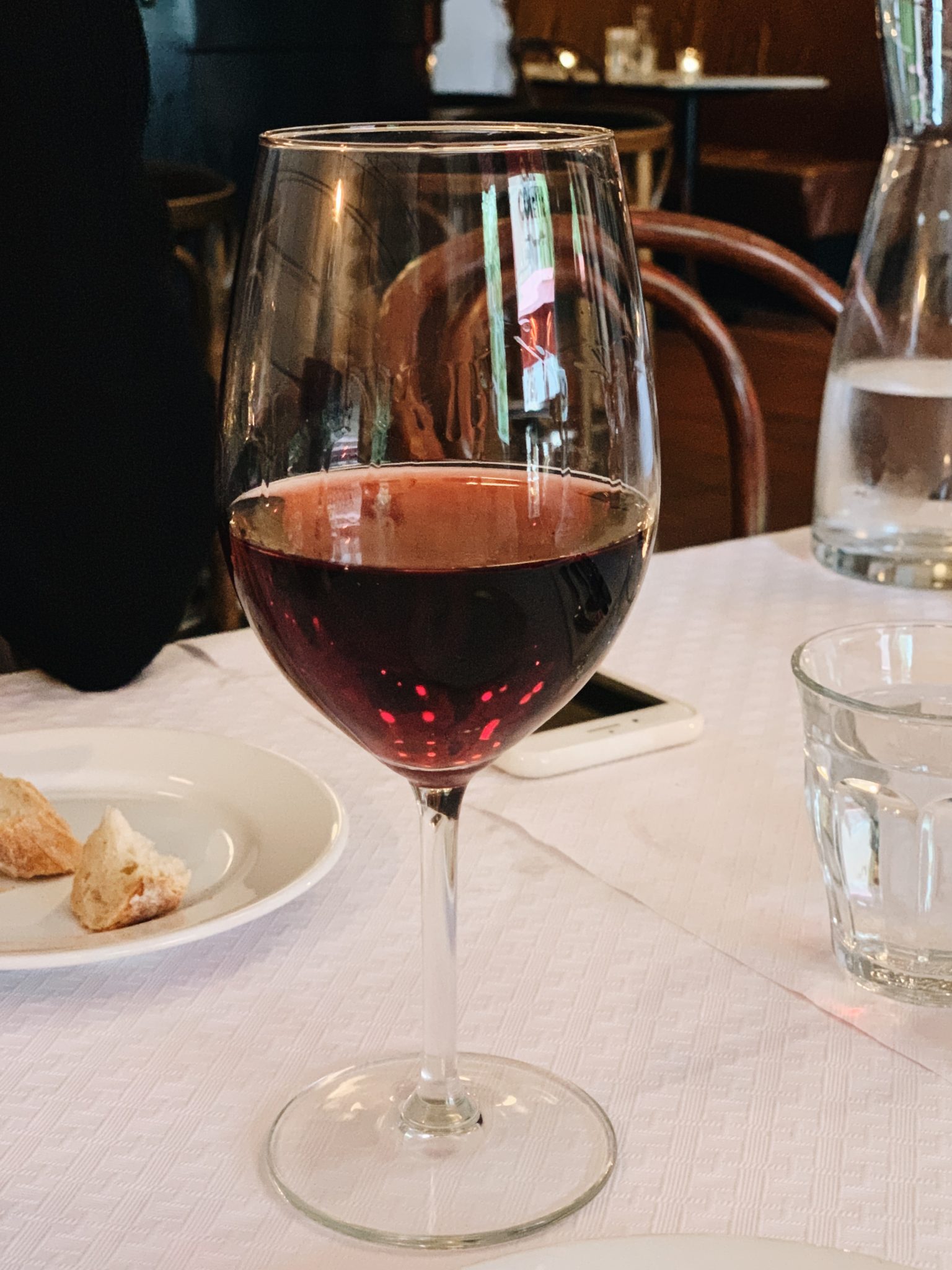 It was only after dinner that we passed this Chickpea place which I definitely would've voted for had we seen it earlier: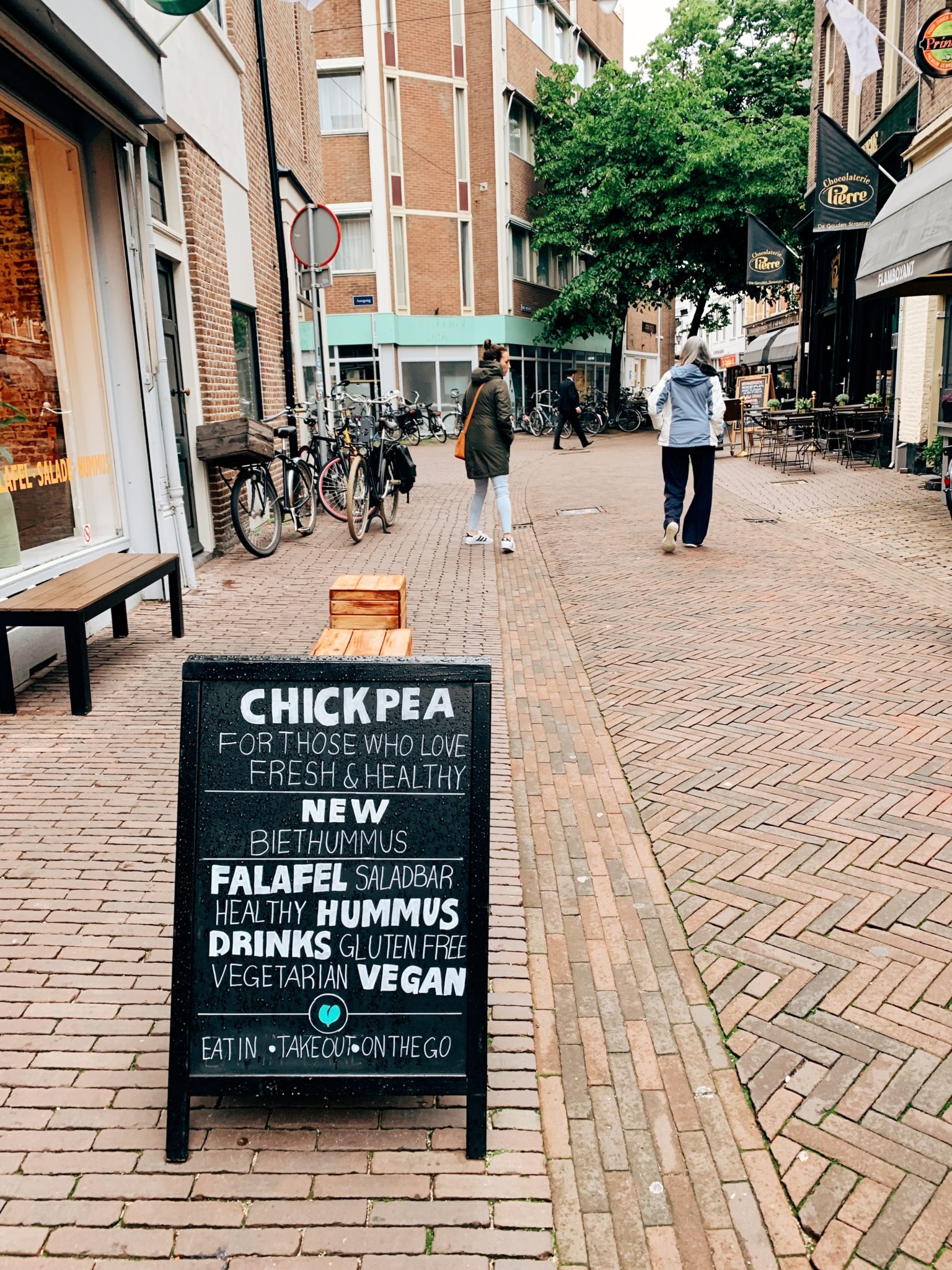 What I Wore: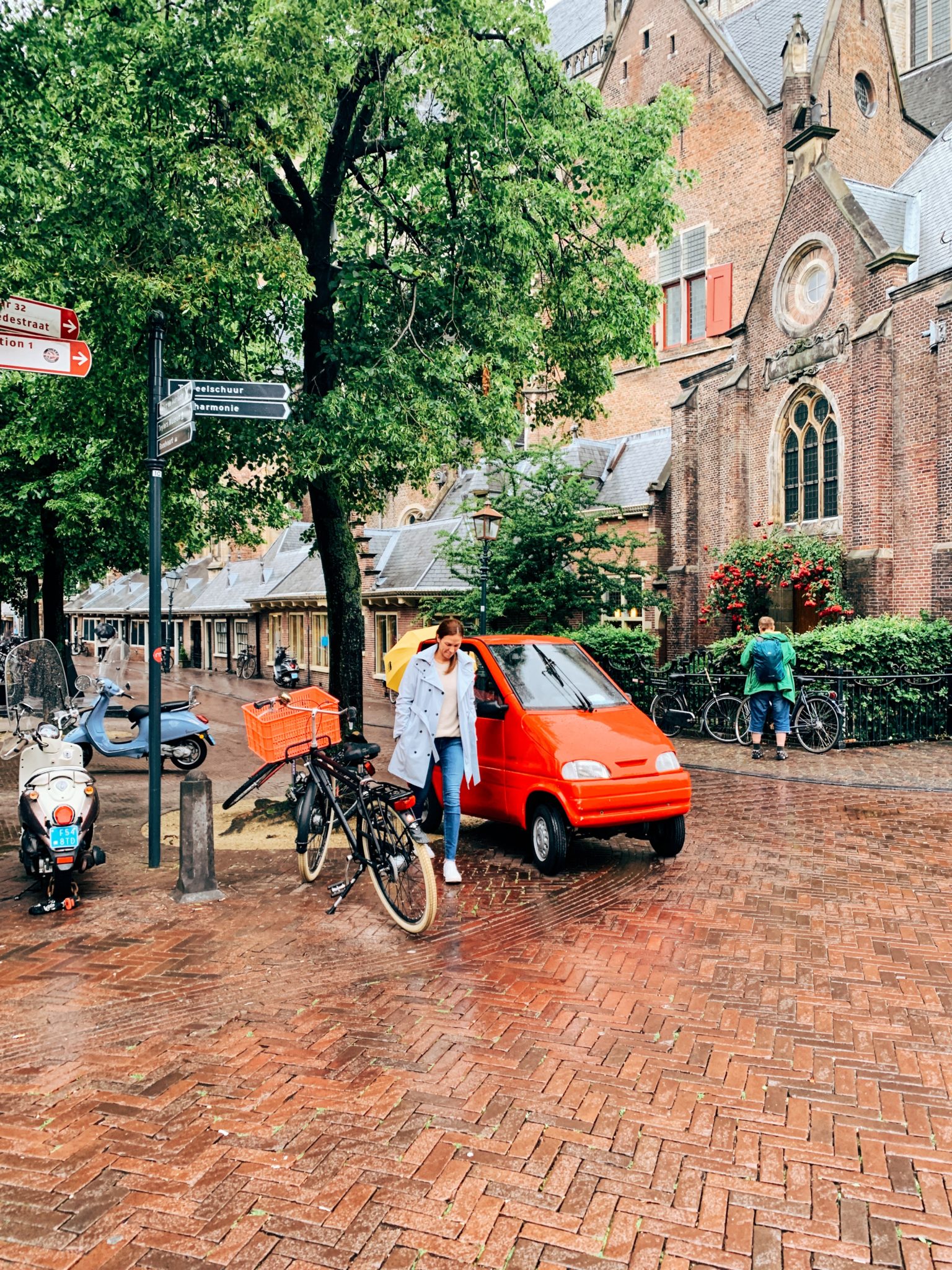 And that did it for our day in Haarlem. If you make the trip to Amsterdam, I HIGHLY recommend taking the train out to Haarlem. It's the cutest little town and we loved exploring it. You can take the train right from Amsterdam Central into Haarlem and have a nice little day trip while there.
Next up will be all about our day in Amsterdam!
4