We had an awesome weekend exploring areas of both North and South Carolina.  For those of you that follow me on snapchat (username: caitsplate), you got a good idea of both trips, but for those of you that didn't, I wanted to share some pictures from the trip!  This post I'll focus on Dupont State Park and I'll do a follow-up post on Greenville after that.
We've talked for years about visiting the waterfalls in North Carolina and have never done it so we decided we finally needed to go!  Dupont State Park has a 7 mile hike that hits three of the major waterfalls so we figured it would be the best option for us.
We started down the main path and pretty much hoped for the best in terms of being able to find our way!
Luckily it turned out to be pretty easy to navigate.  We stopped first at the base of Triple Falls.
Then hiked up to the top to see the actual "triple" falls – three different drops all flowing down to the base.
After Triple Falls we hiked up to High Falls which was BY FAR our favorite of the three we saw.
From the base of High Falls we hiked up to view it from the top and on to the covered bridge and country roads!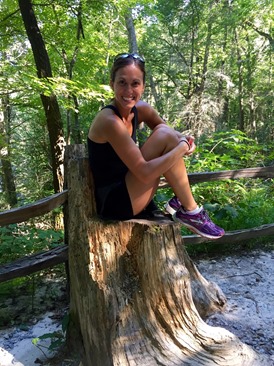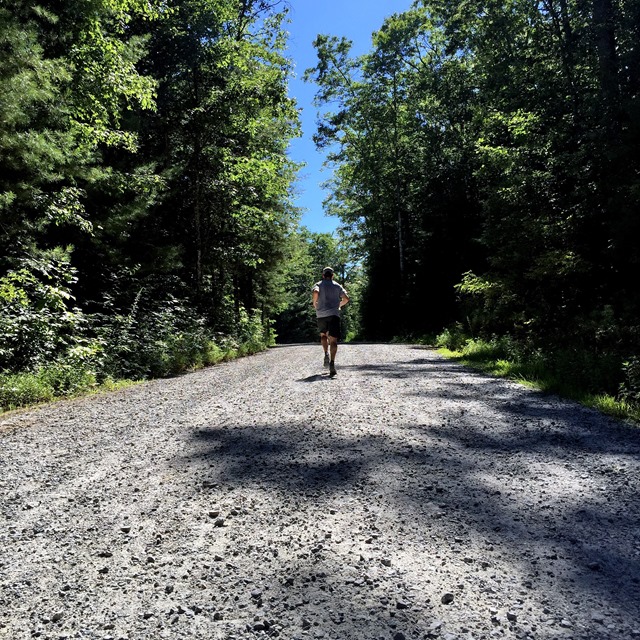 The last waterfall we visited was Hooker Falls, which was more of a swimming hole than a waterfall (especially after seeing High Falls!) but it was still pretty cool.  Tons of people came with inner tubes and were just floating around it like a lazy river.  It would be a pretty cool thing to live near if you're a kid!
On our drive from Dupont State Park to Greenville, we took THE most windy back roads which were so beautiful.  At one point we saw a little fruit stand so we pulled off and it turned out to be right next to this amazing area.
Definitely a trip we'd recommend if you're ever in the area!
0