5 quick and easy, balanced dinner ideas to get you (or your whole family!) through the work week!
Five more easy weeknight dinner ideas for the week ahead!
If you want even more dinner inspiration – find all my Work Week Dinner Game Plans here!
MONDAY: Black bean, Wheat berry & Vegetable Chili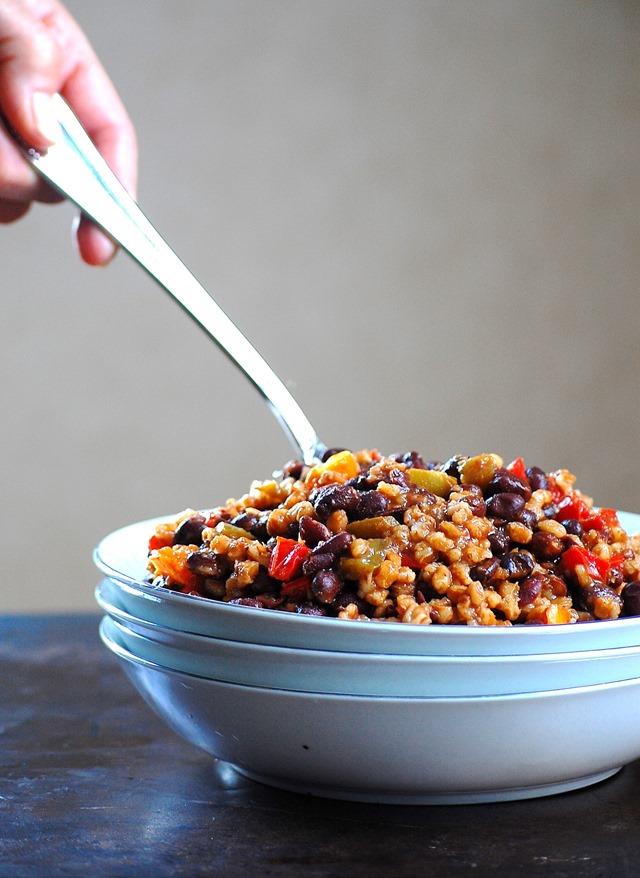 Wheat berries are a fun twist on the typical chili grain and add great hearty flavor and texture to this easy vegetarian meal.
Serves: 4-6
Done in: 40 minutes
Tips: Serve up with corn chips on the side or hearty bread to sop up any of the remaining broth
TUESDAY: Pan-Seared Salmon with Green Goddess Tzatziki
this easy salmon dish is all about the sauce!  load it up on everything and enjoy!
Serves: 2
Done in: 15 minutes
Tips: Serve this delicious salmon with brown rice (or other grain of your choice!) and steamed or roasted broccoli for a well-balanced meal.
WEDNESDAY: 5-Ingredient Pesto Spaghetti with Sautéed Veggies & Chicken Sausage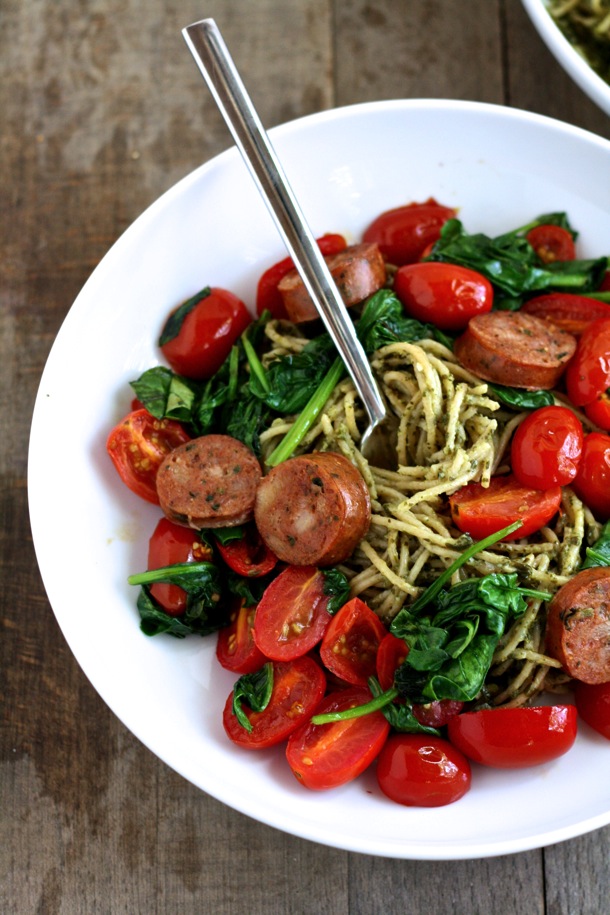 5 ingredients and just a handful of minutes and this dinner is on the table! Swap in whatever veggies you have on hand and feel free to omit the sausage if it's not your thing!
Serves: 2
Done in: 15 minutes
Tips: This is a one-stop shop meal – every food group you'd want to include is right there on the dish! Feel free to swap in different pasta shapes, veggies and proteins to make it your own!
THURSDAY: Easy Veggie-Packed Mexican Casserole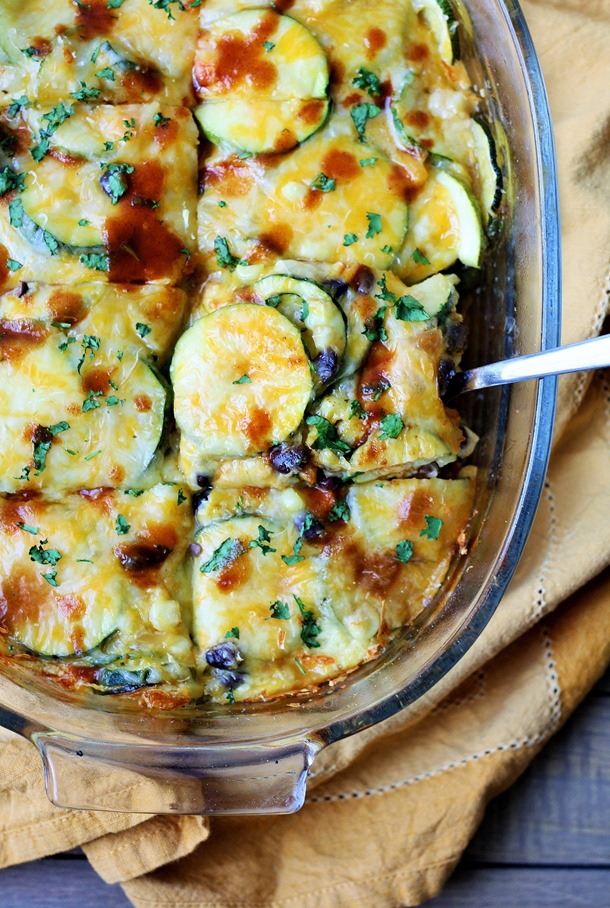 This vegetarian meal is hearty enough for even the biggest meat eaters. It's also not only easy and delicious, but budget-friendly too! Packed with flavor and nutrition, it will definitely become a staple in your household!
Serves: 6-8
Done in: 30 minutes
Tips: Serve with salsa, guac and plain yogurt plus corn chips to round out the dish!
FRIDAY: Comforting One Pot Fall Vegetable Curry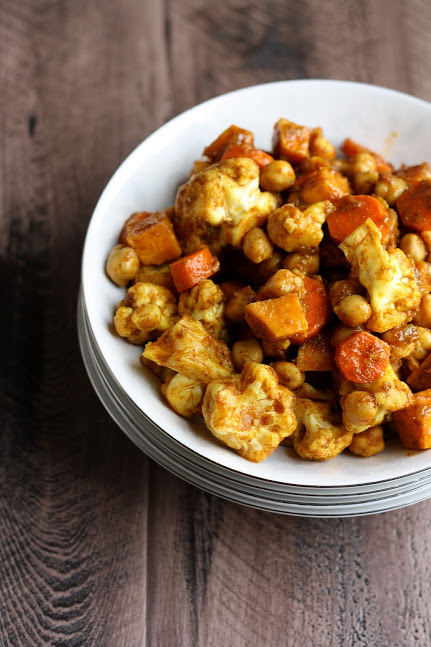 this comforting vegetable curry is perfect for the fall season.  loaded with flavor and easy to make, it's the perfect dish for friday after a long week!
Serves: 1-2
Done in: 35 minutes
Tips: Serve with some whole grain naan bread and a side of hummus or yogurt to off-set the spice of the curry.
4