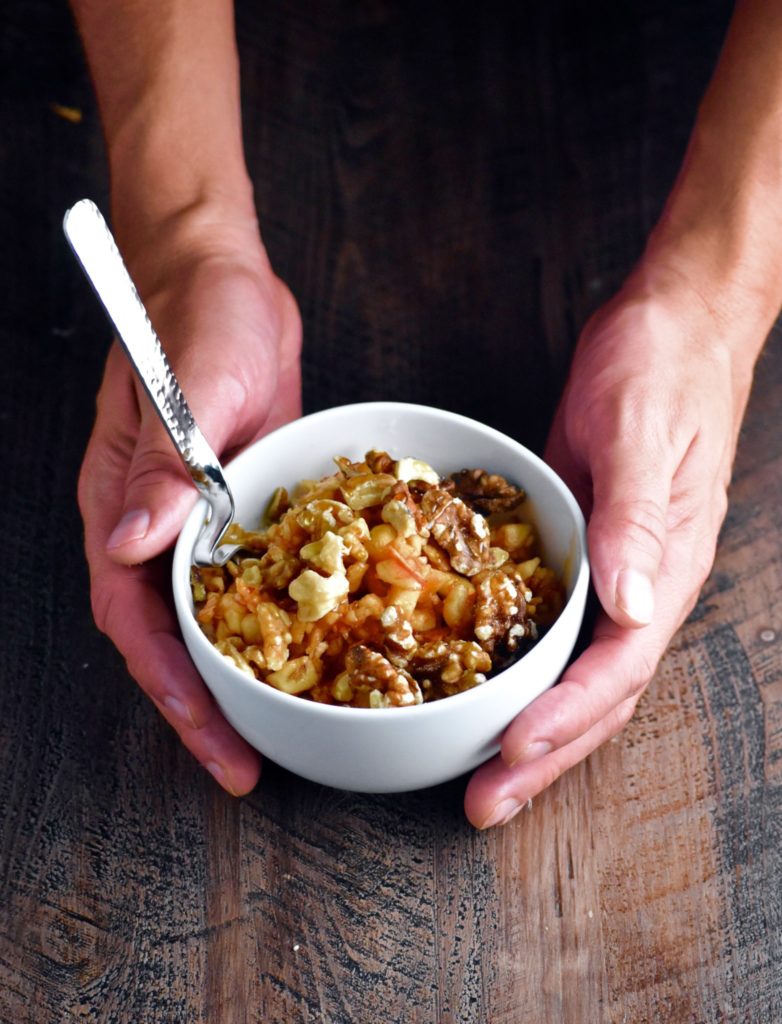 I made you guys breakfast!
Okay, I didn't really make you guys breakfast (oh that I could!).  But I have this easy little recipe sitting down there for you to use to make your own selves breakfast.
Like most of my recipes, it's pretty simple and it comes together with minimal ingredients and time.  And of course, it's balanced with a whole bunch of good-for-you nutrients!
I even made you guys a little video to watch while you make your own bowl so it's almost like we're in the kitchen cooking together!
The thing I love most about overnight oats is that all the work is done the night before, making it a great choice for busy mornings (any moms out there getting their kids out the door know what I'm talking about – I've had to get my nieces ready for school before and it is no easy task!).
Oh and for those of you unfamiliar with chia seeds – I highly recommend introducing yourself to them for this recipe.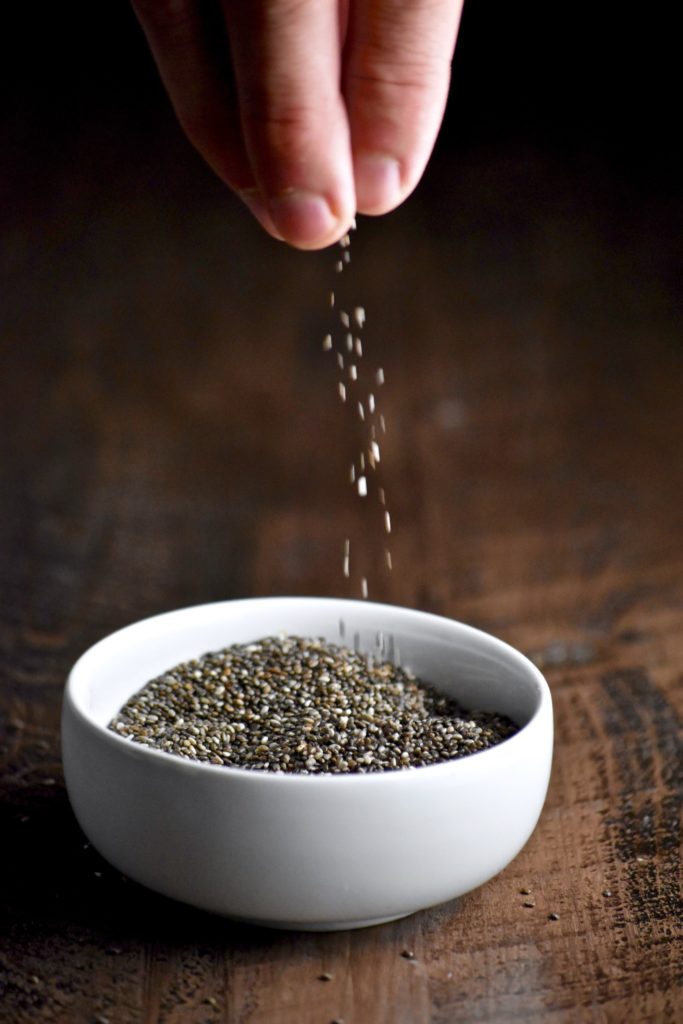 It's what allows all the ingredients to really gel and thicken overnight.  Plus, they offer a good dose of plant-based omega-3 (an essential fatty acid), fiber and protein making them not only good for this recipe, but an overall good choice for your health!
OVERNIGHT APPLE CINNAMON WALNUT OATMEAL (WITH VIDEO!)
Ingredients
1/3 cup rolled oatmeal
1/3 cup plain greek yogurt
1/3 cup plain unsweetened soymilk (or milk of your choice)
1 tablespoon chia seeds
1 medium apple, very finely diced
1/2 teaspoon cinnamon
1 tablespoon walnuts
Honey for drizzling (optional)
Instructions
Combine oats, yogurt, milk and chia seeds, stir to combine
Toss the finely diced apple with cinnamon so that all apple pieces are covered
Fold in 1/3 the finely diced cinnamon apple into the oat mxiture, reserve the other half for topping in the morning
Cover with plastic wrap or store in an airtight container overnight
In the morning, top with remaining diced cinnamon apples, walnuts and a drizzle of honey
http://caitsplate.com/overnight-apple-cinnamon-walnut-oatmeal-with-video/
3