these easy bites are bursting with apple pie flavor and take just 5 minutes to pull together.  a perfect snack for the thanksgiving season!
Who says apple pie needs to be a complicated dish?  These apple pie energy bites have the delicious flavor of apple pie but are done in about 5 minutes!
I love taking my favorite holiday flavors and creating easy, packable energy bites out of them!  I am definitely that person whose bag is 50% snacks because I cannot be without one when I need one!
In fact, there's a nice little baggie of these babies sitting in there right now!
I'm also that person that likes my snacks to match the season.  Chocolate peppermint all day everyday in the Winter and everything apple, pumpkin and harvest flavors in the Fall.  In fact, part of what I love so much about the changing of the seasons are the bounty of new flavors that come along with it!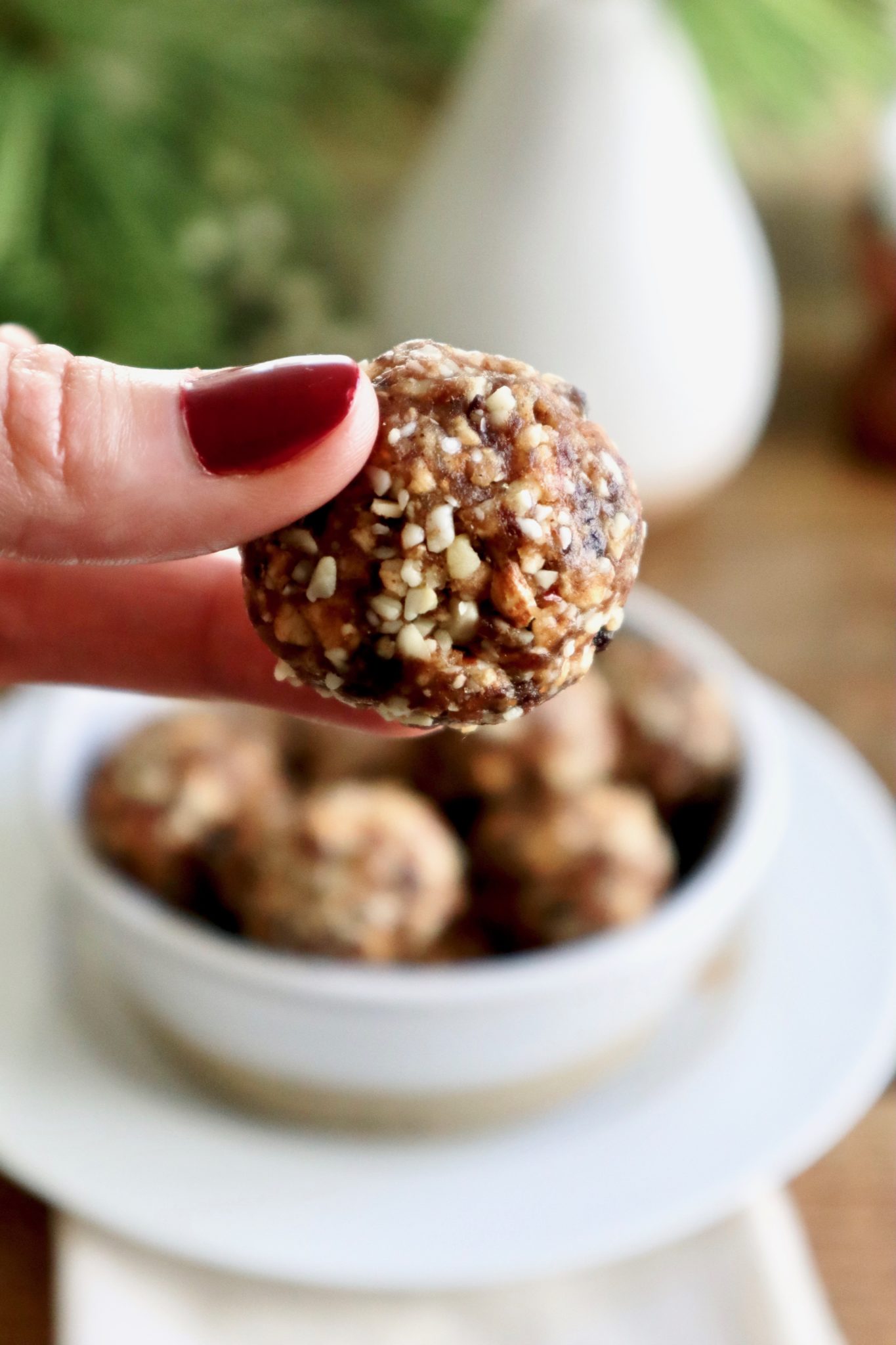 I promise you'll love these easy bites just as much as I do.  And even better is the fact that they're SO easy to pull together.  Make a batch on the weekend and you've got a satisfying snack to munch on all week long!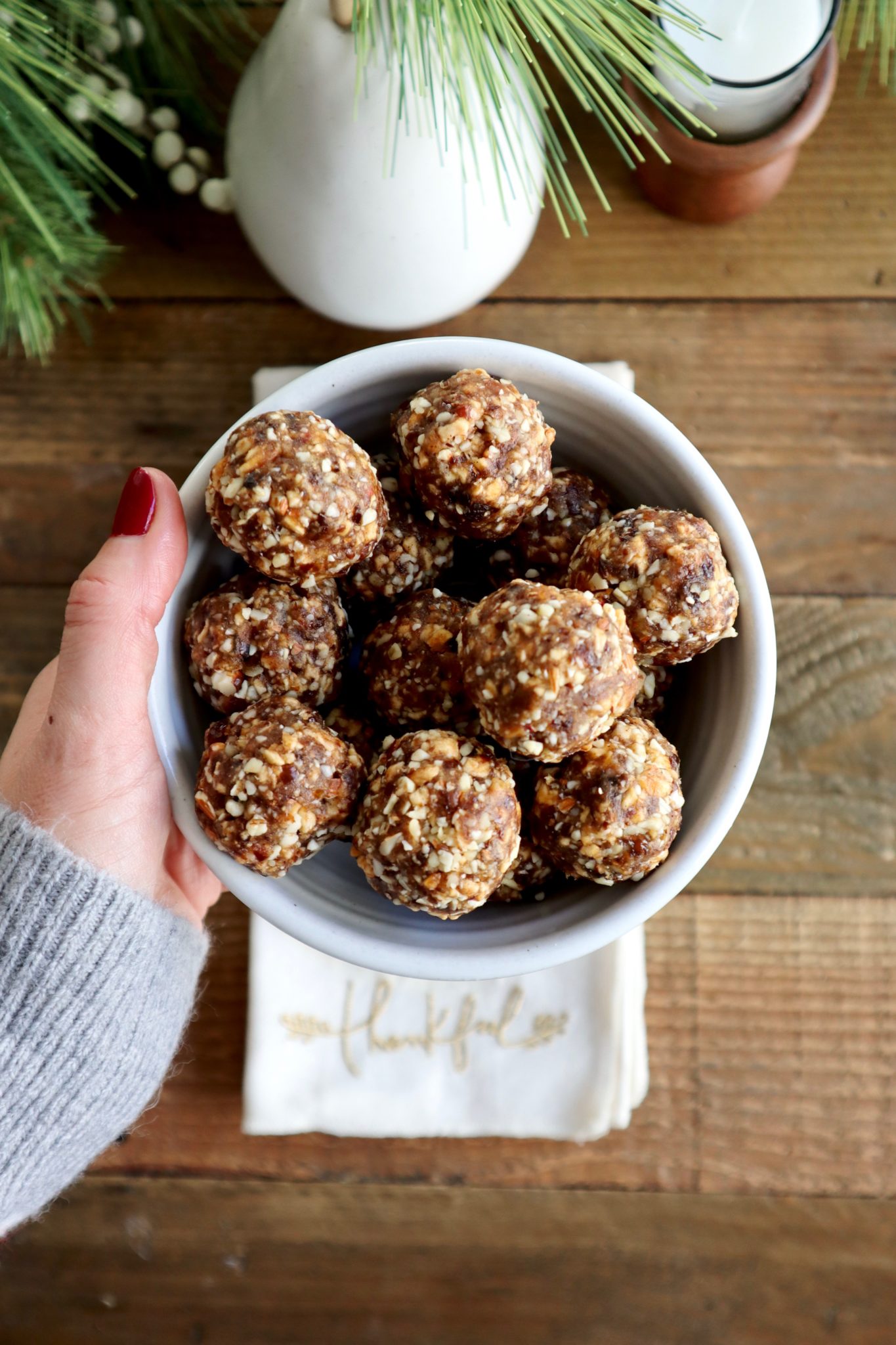 Ingredients
1/2 cup walnuts
1/2 cup almonds
1/2 cup pitted dates, roughly chopped
1/2 cup dried apples, roughly chopped
1/4 cup raisins
1 tsp cinnamon or apple pie spice
Instructions
Place all ingredients in a food processor and and blend until finely chopped & well combined (dough should stick together when pressed)
Using a cookie scoop, scoop into balls (or press into bars if desired!)
https://caitsplate.com/apple-pie-energy-bites/
7