The weather warmed up nicely and I was able to get outside to go for a quick 3 mile run.  I followed it up with 1 more mile walking and then did some back stretches.
Good enough for me!
Dinner was super easy (as usual):
Turkey pepperoni pizza on whole wheat!
We picked up a whole wheat Boboli crust and simply topped it with Trader Joe's Tomato Basil sauce, turkey pepperoni and low-fat mozzarella.
Salad on the side:
And for dessert?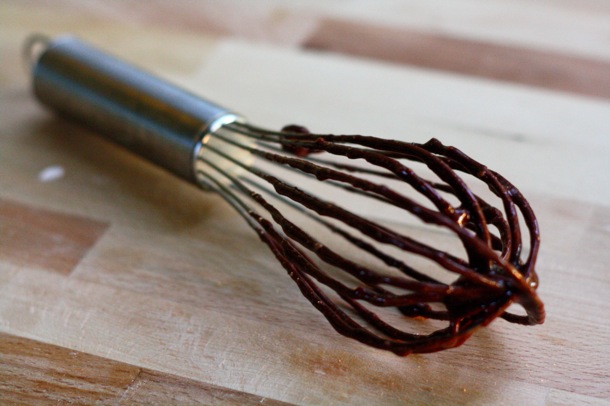 I made oreo stuffed brownies that we had alongside cookies n cream ice cream – SO good.
Time for New Girl!
0