It's been a yawny kinda morning around here!
I think our travels yesterday really took it out of both of us!
I was thrilled to sleep until nearly 10 today (a rarity for me!) and Clara was thrilled to be outside her doggie bag!
I came home last night to find that my Quaker Oatmeal Squares sample had finally arrived so I knew exactly what I was going to be having for breakfast!
Super people eat super grains!
I loaded up my bowl with plain Oikos, chia seeds, a macintosh apple, almond butter and my Quaker Oatmeal Honey Nut Squares!
So good.
I haven't had almond butter in so long – this may have just reunited my love for it!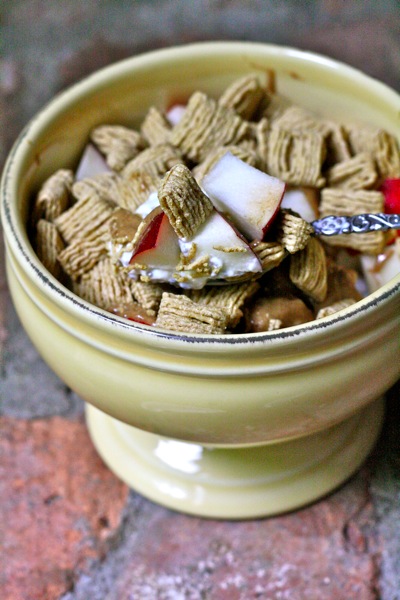 Made only better when I mixed it all up:
And served with a cup of coffee!
I'm going to try to take Clara out for a walk in a little bit…but based on this:
I'm thinking it might come a little later!
0