finally! a straight-forward, easy to follow and pretty darn foolproof chocolate chip cookie recipe. by far my new go-to!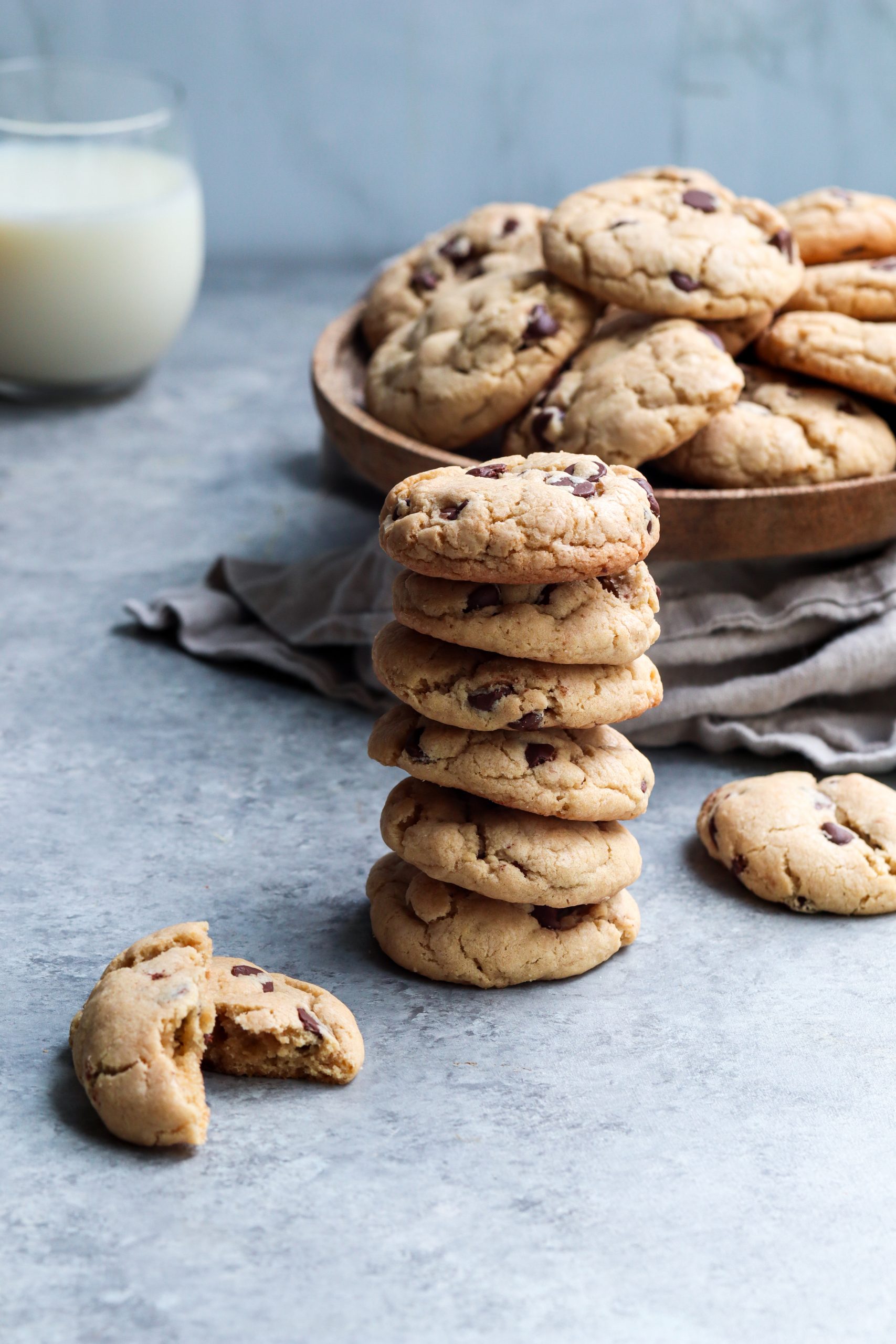 Have you ever watched the Friends episode where Monica talks about how she wants to be the mom who makes the BEST chocolate chip cookies?
I never set out to be that mom per say, but now, thanks to Tara O'Brady (recipe linked there if you're not interested in reading why I love these so much!), I'm 100% that mom.
My sister first turned me onto this recipe. She made a batch and told me they were the best chocolate chip cookie recipe she's ever had. She then proceeded to send me some all the way from Chicago and she was totally right.
Everyone in our house agreed that they were hands down the best we've ever had.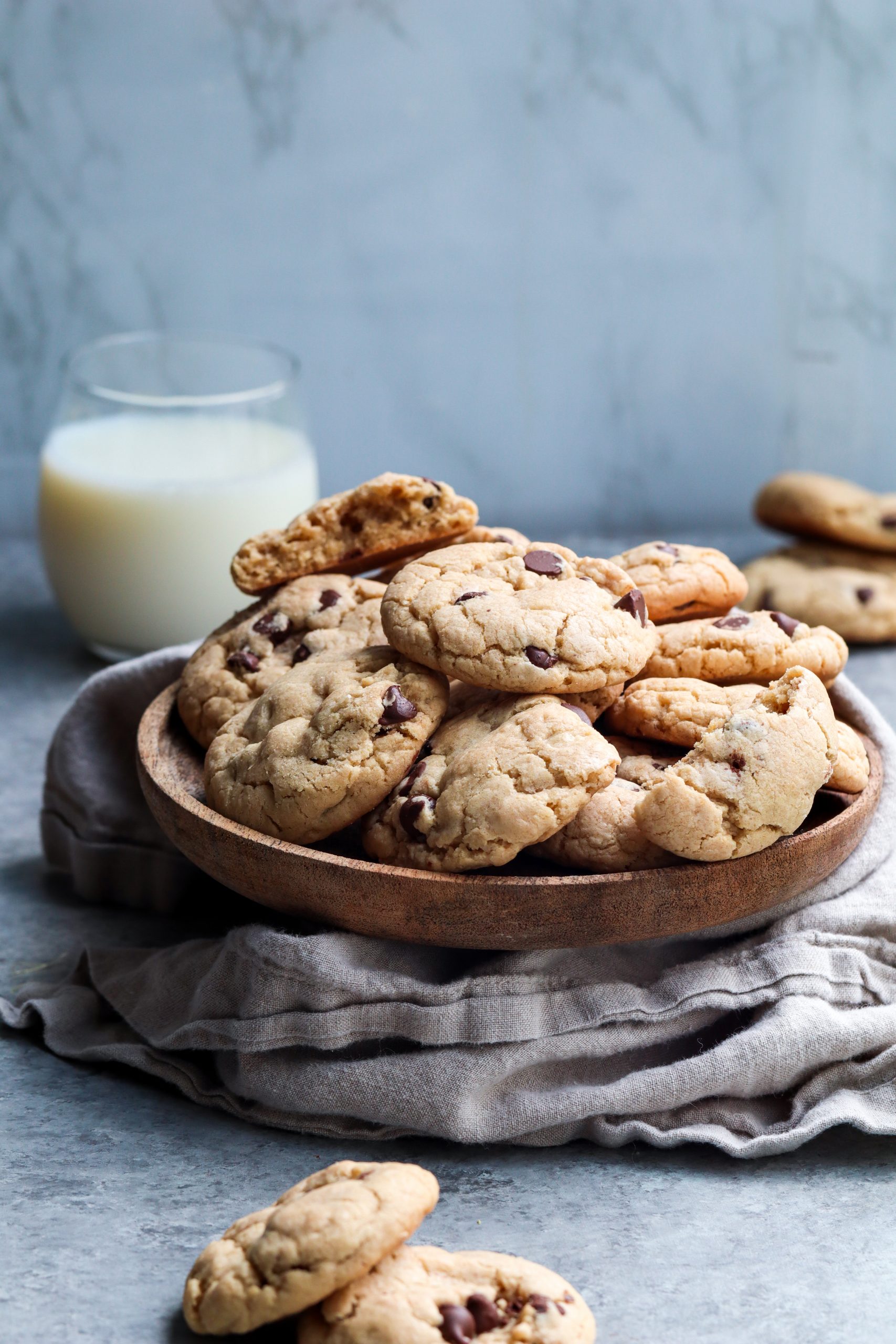 I've made SO MANY different chocolate chip cookie recipes over the years. Some of them, are delicious, but super complicated.
Some of them are super complicated and never turn out the same batch after batch.
Some of them are easy but not very forgiving if you have to make subs. Others are good but require chilling (which doesn't work well when you're baking with an excited toddler who just wants to see the ingredients come together, go on the pan & bake so they can eat them).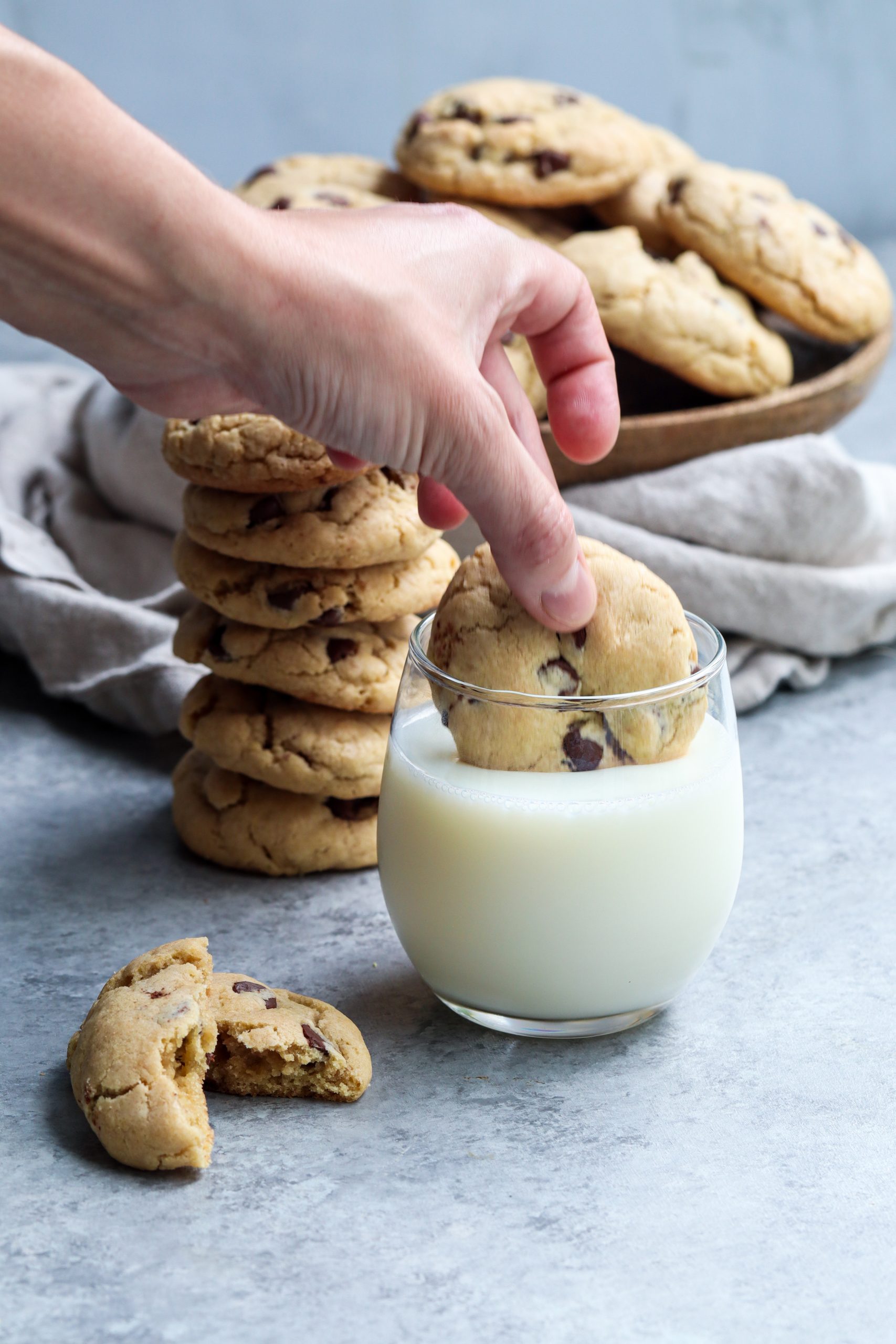 This recipe, I'm happy to report is not only straight-forward with easy-to-follow instructions, but they're also pretty forgiving. The first time I made a batch of them I made them with Owen. If you've ever baked with a toddler, then you know baking with them has the potential to make things go awry.
Despite that, they still came out perfectly.
I've also had instances of having to make subs on the fly because I would be halfway through the recipe and realize I was out of x, y or z ingredient (ps – if you run out of brown sugar, you can sub a little extra granulated sugar to make up the difference, they won't brown as well but they still taste great!).
I've accidentally melted the butter completely (which you're not supposed to do – a little chilling before scooping fixed that for me). But no matter what, they always come out.
All of this is to say, if you're in the market for a new chocolate chip cookie recipe, I HIGHLY recommend Tara's.
Head over to her site to get it 👉🏼 https://www.taraobrady.com/recipes-in-full/2019/5/1/tara-obradys-basic-great-chocolate-chip-cookies
12