location: chapel hill, north carolina
one of my 2017 goals was to travel more often and incorporate those posts into cait's plate.  i love exploring new places and i especially love when people who have gone before me tell me the best things to do, eat and where to stay. i also think it's an important topic to touch on as i often get questions regarding eating while traveling.  while this post is not a food-heavy post, there will definitely be times where i'm traveling for a longer period and will be sure to work in how i navigate eating while traveling!
we spent the most perfect weekend in the chapel hill area – spring was in full effect so we were surrounded by blooms (crazy given that it's still february!).
where we stayed: the fearrington house inn (more details on our day in fearrington can be found in this post!)
what we did: explored the UNC campus (including visiting the old well, the bell tower, forest theater and the botanical gardens) – fun fact about the bench i'm sitting on in that picture below – legend has it that couples who sit on this bench and kiss will end up getting married.  years ago when my husband and i had just started dating, we sat on this bench and talked about that very fact – so while i'm not sure if all legends are true, i guess this one just might be!
where we ate: we left after breakfast and before dinner, but we had a delicious lunch at the mediterranean deli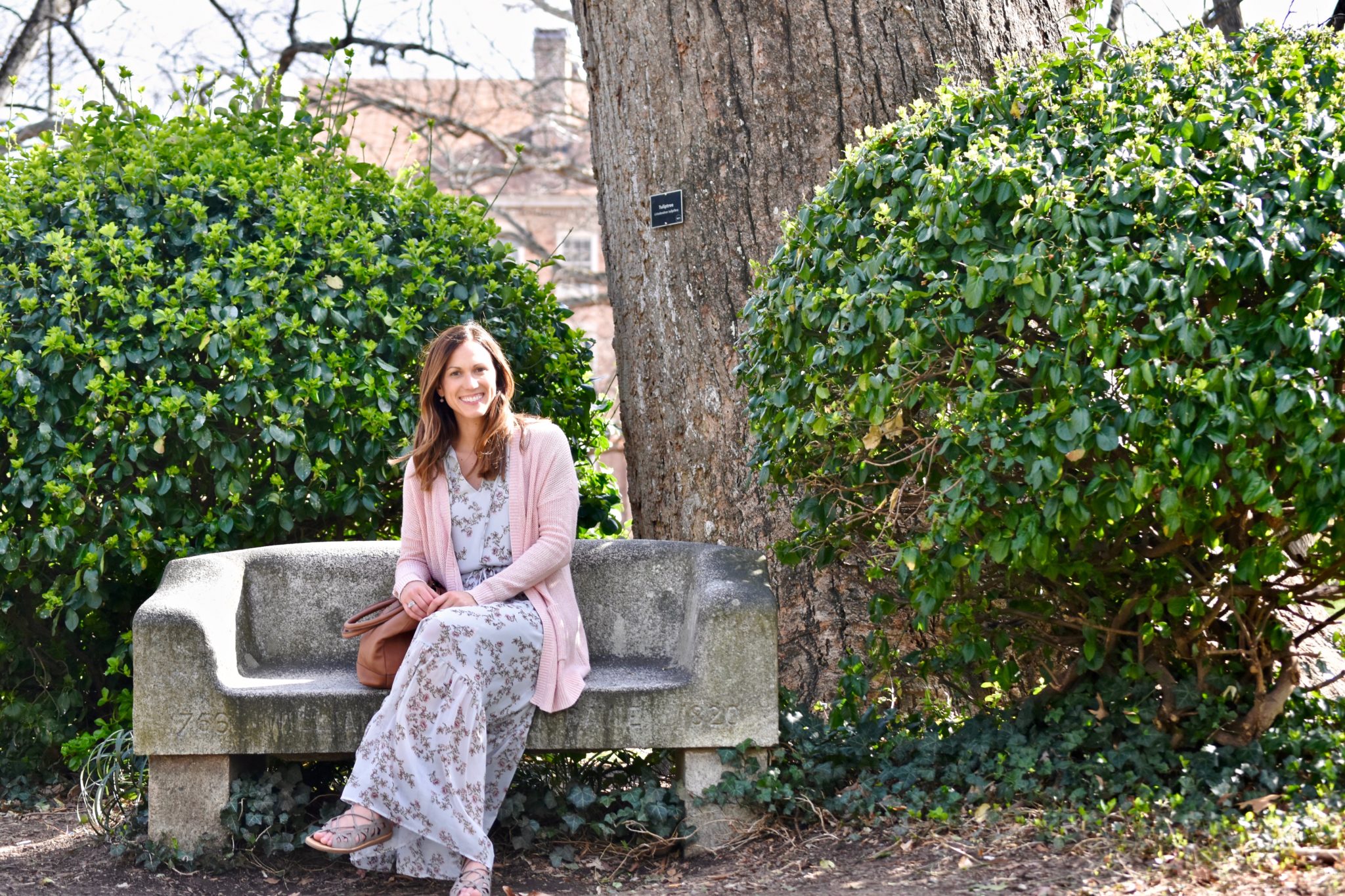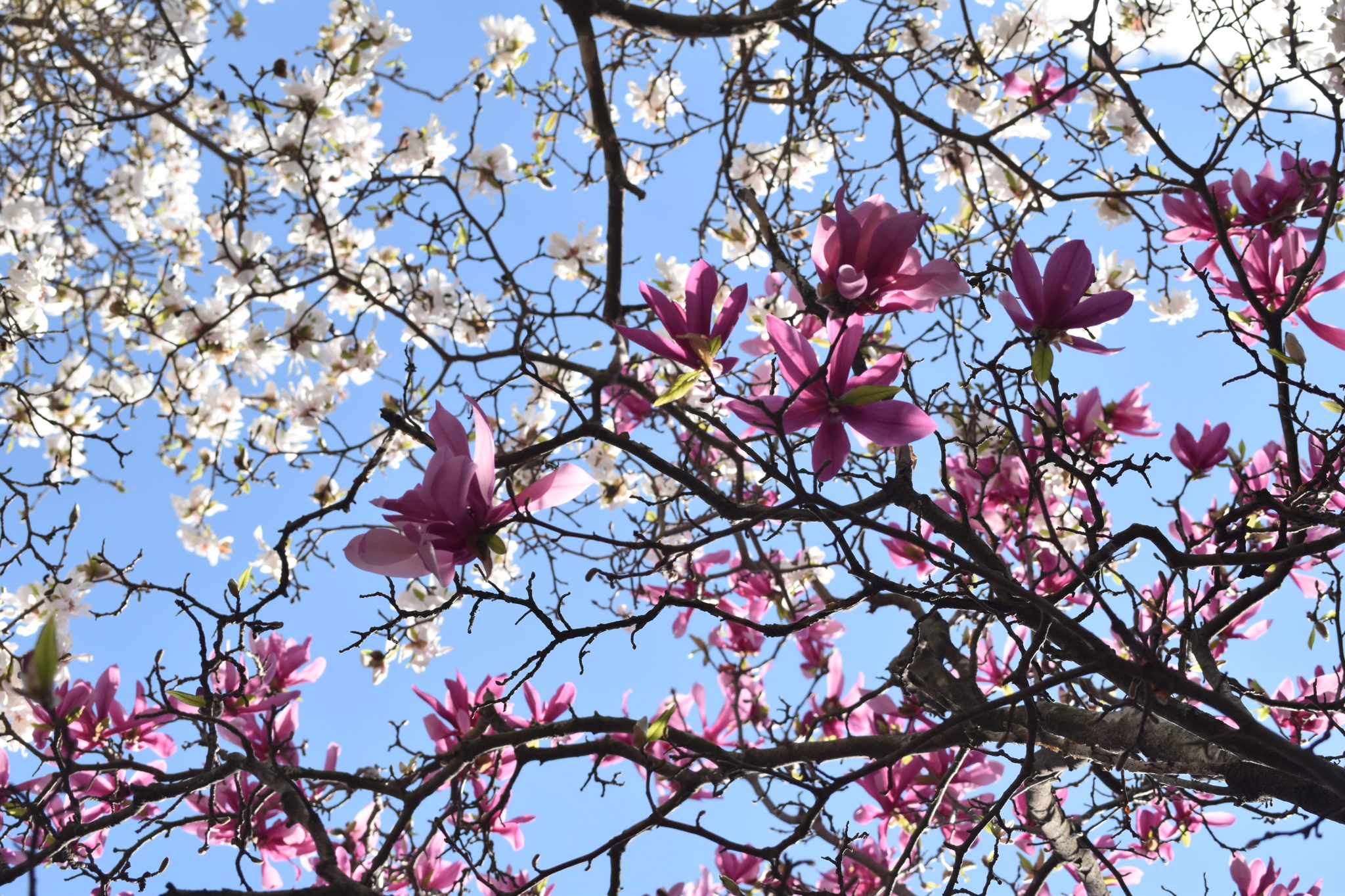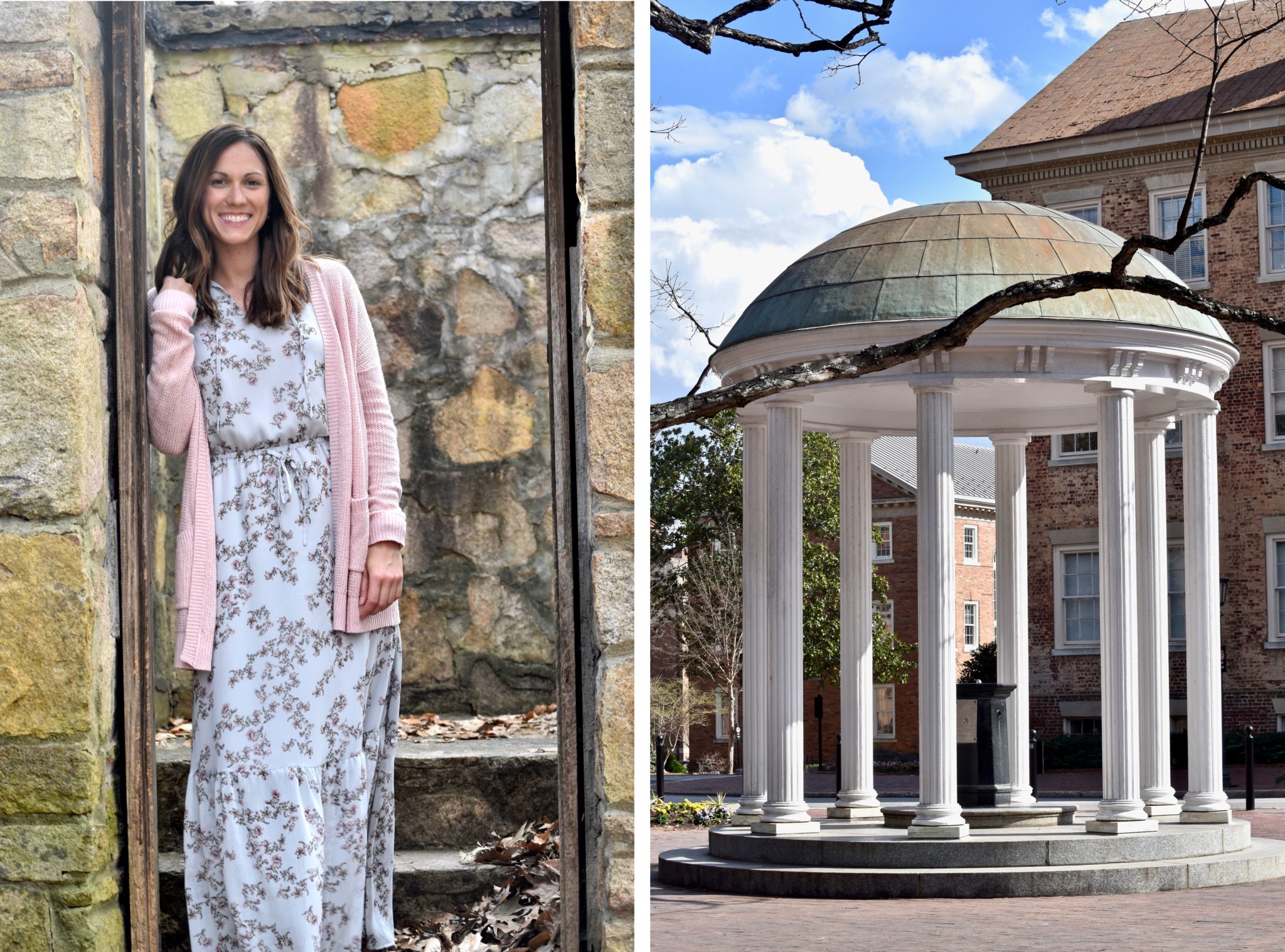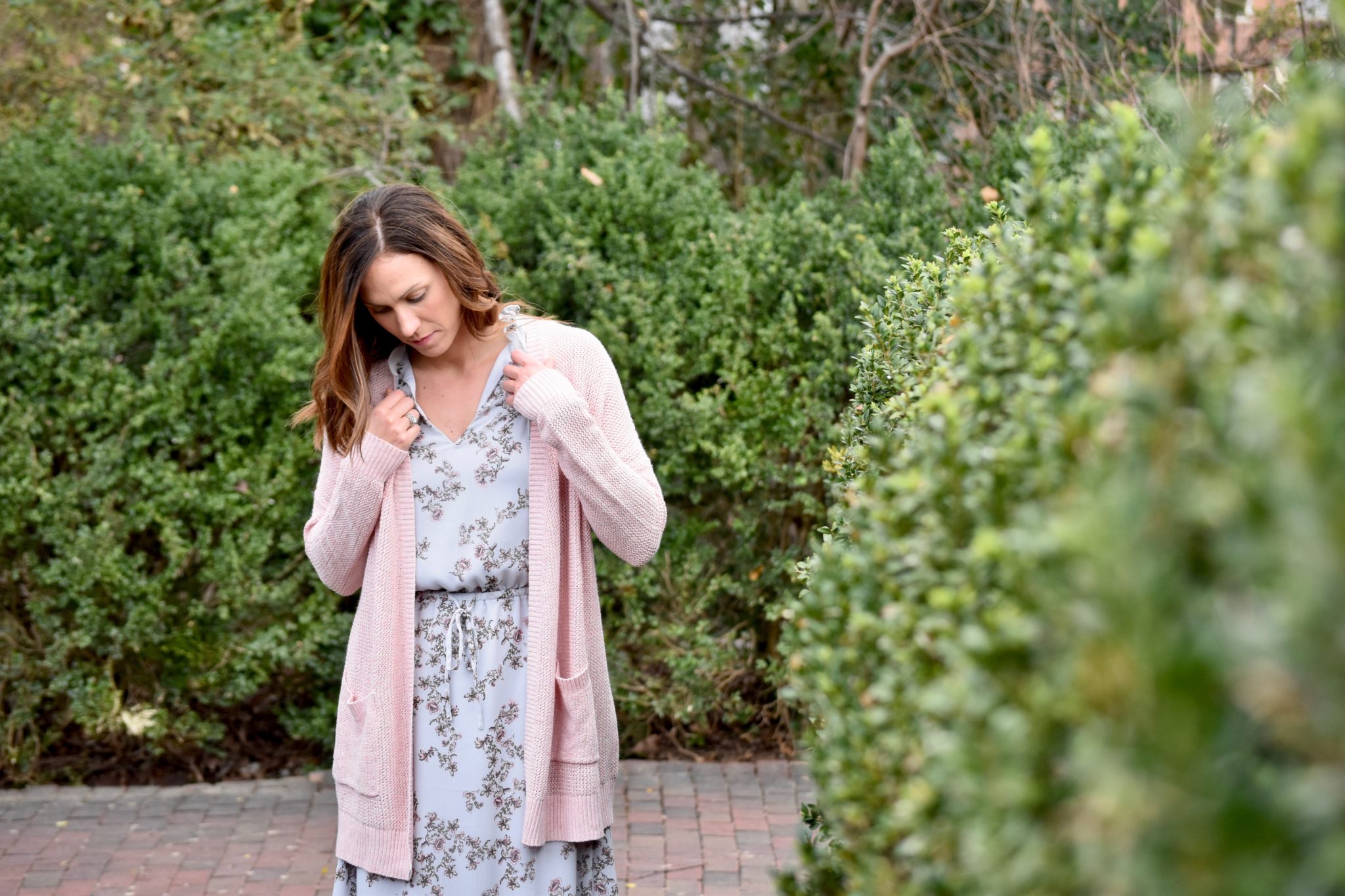 dress: mossimo supply co. – sold out {similar here & here} // cardigan: mossimo supply co. – sold out {similar here & here}  // bag: old from target {similar here & here} // sandals: mossimo supply co. – sold out {similar here}
4