5 quick and easy, balanced dinner ideas to get you (or your whole family!) through the work week!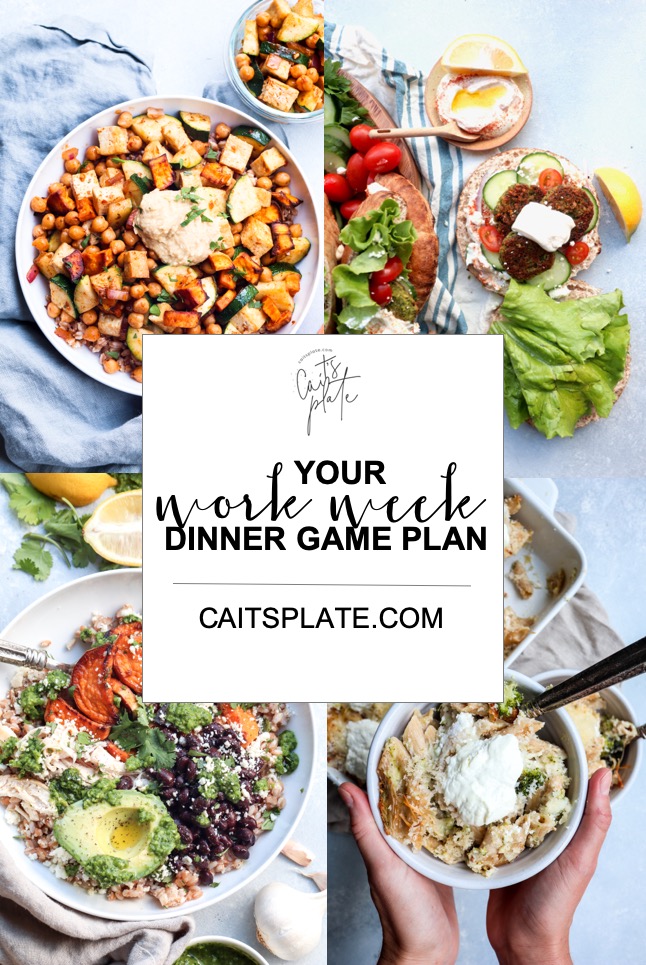 Five more days of easy dinner ideas to inspire your eats this week! If you want even more dinner inspiration – find all my Work Week Dinner Game Plans here!
MONDAY: Whole wheat broccoli & greek yogurt baked mac & cheese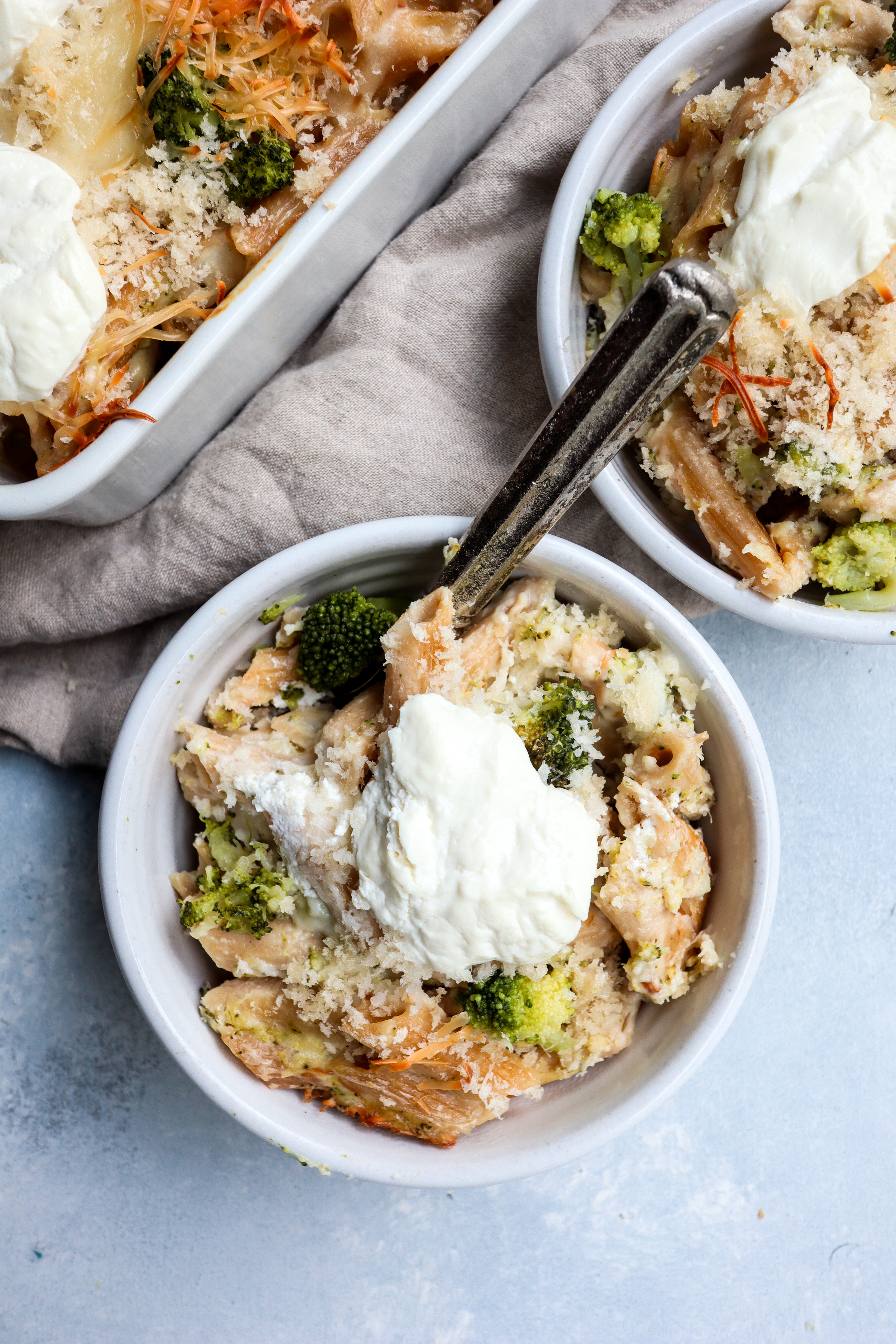 say hello to meatless monday with this hearty and filling baked mac and cheese! loaded with whole grains, fiber and flavor, it'll definitely become a new go-to for your household. Plus, the leftovers make for a great lunch the next day!
Serves: 6-8 servings
Done in: 35 minutes
Tips: You can serve this up as is for a perfectly balanced meal or with a side salad if you'd like varying textures/temperatures. If #meatlessmonday is not your thing, toss some shredded chicken into the mix before baking.
TUESDAY: Grain bowls with 7-ingredient schug sauce
This 7-ingredient schug sauce takes just minutes to pull together and can be drizzled on everything from roasted veggies to grains, even your favorite proteins. Try it on this easy grain bowl for a quick weeknight meal.
Serves: 6-8 servings
Done in: 15 minutes (if bowl ingredients are prepped ahead of time, around 30 minutes if not)
Tips: Serve up as is, throw in some additional veggies if desired (zucchini or peppers would be great in this bowl!). If serving to a toddler, omit the sauce if spice isn't their thing.
WEDNESDAY: Mediterranean falafel pita with spiced yogurt sauce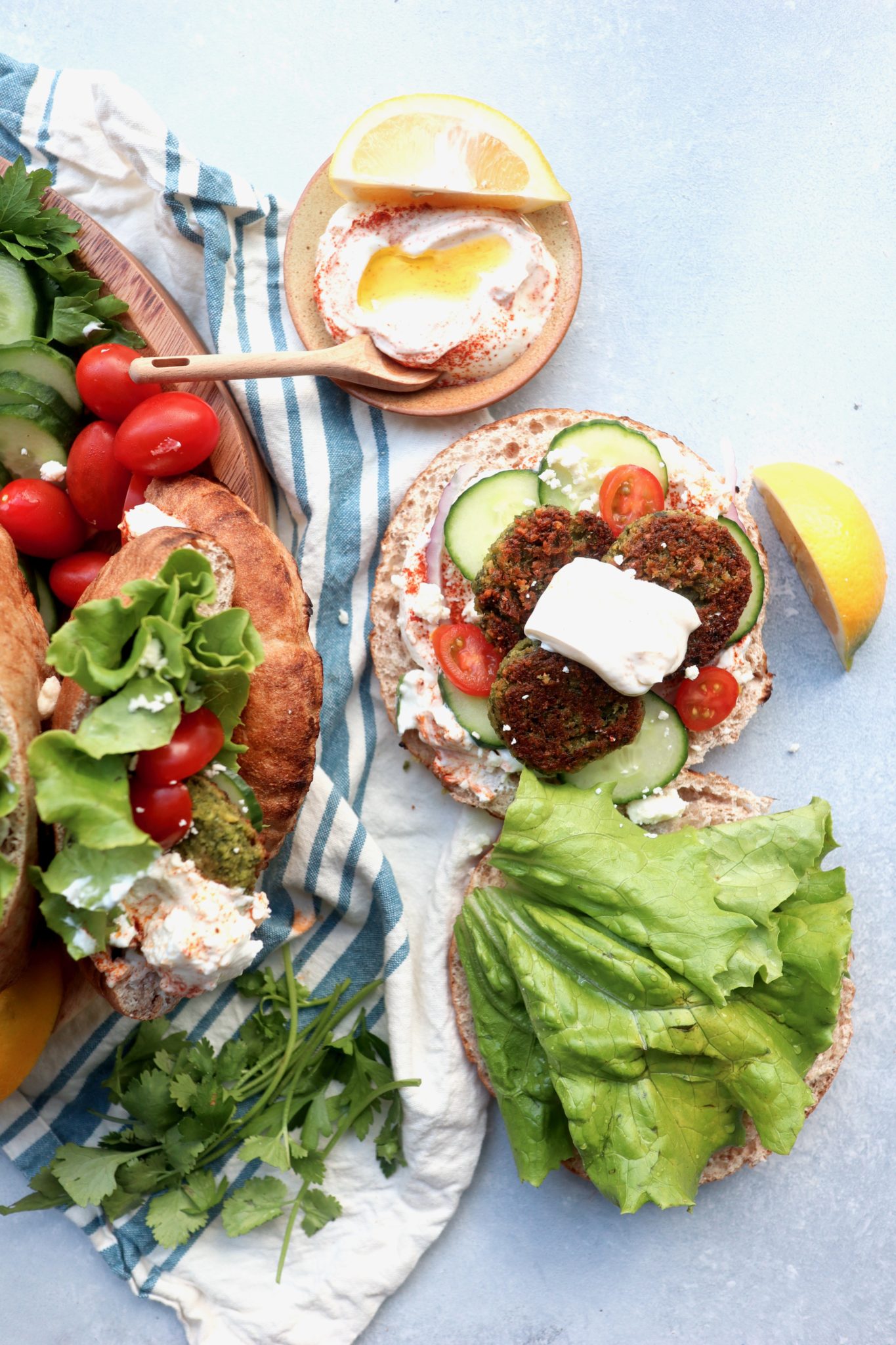 Homemade baked falafel is wrapped in a warm whole grain pita filled with crisp veggies and finished off with a zippy spiced yogurt sauce for an easy meal that's as filling as it is delicious!
Serves: 4 servings
Done in: 30 minutes
Tips: Serve these falafels as part of a pita sandwich with tzatziki sauce and veggies, or as hummus bowl!
THURSDAY: Spicy chickpea & tofu veggie farro bowl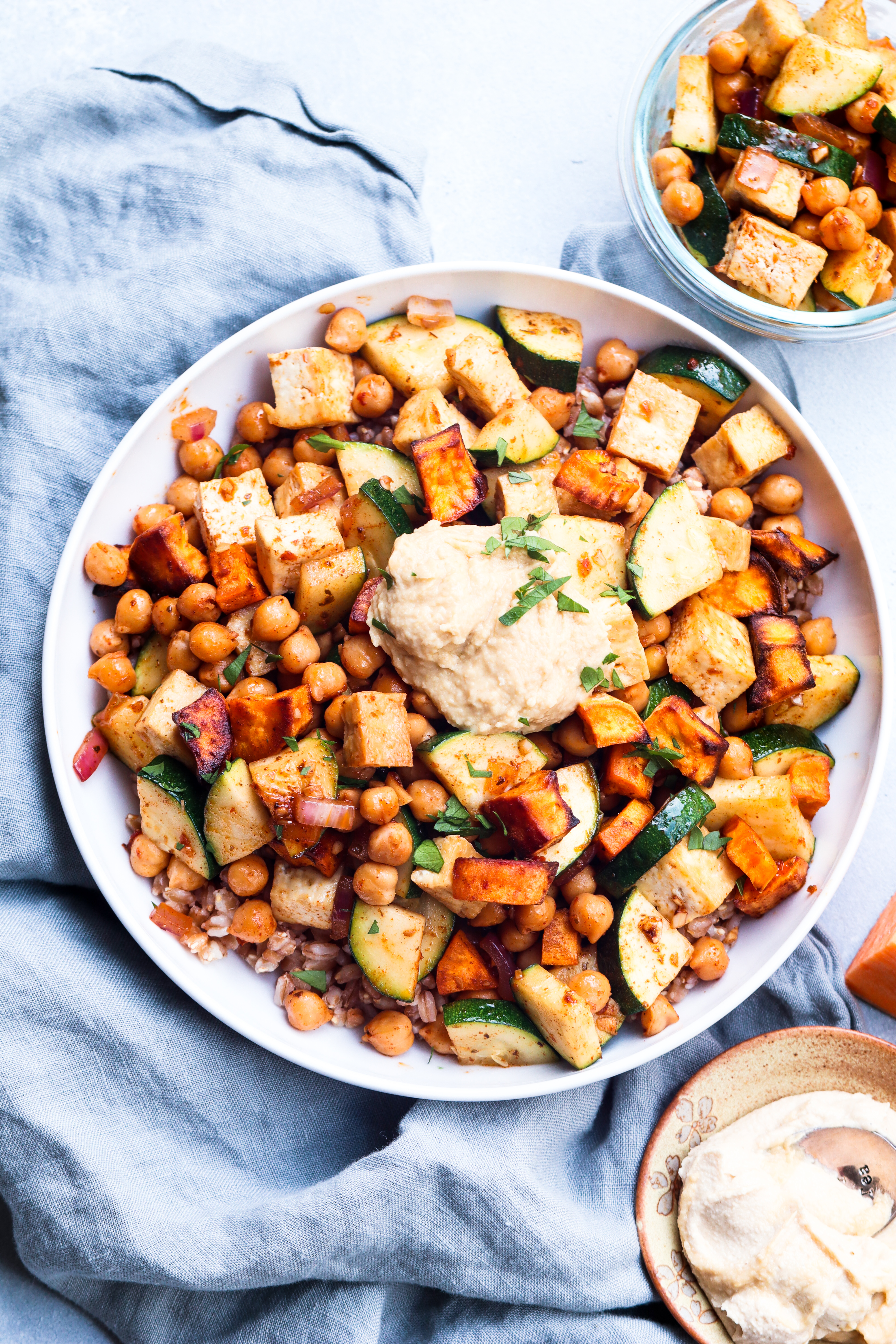 This quick and easy chickpea & tofu farro bowl is loaded with flavor and nutrition and comes together in just about 30 minutes. You'll already have most of the ingredients on hand thanks to Tuesday's dinner! An extra bonus? The leftovers make a great packed lunch!
Serves: 2-4 servings
Done in: 35 minutes
Tips: If serving this to a toddler, omit the sambal oelek if they're not into spicy food. Otherwise, this is a perfectly balanced meal and can be eaten as is!
FRIDAY: Vegetarian pizza subs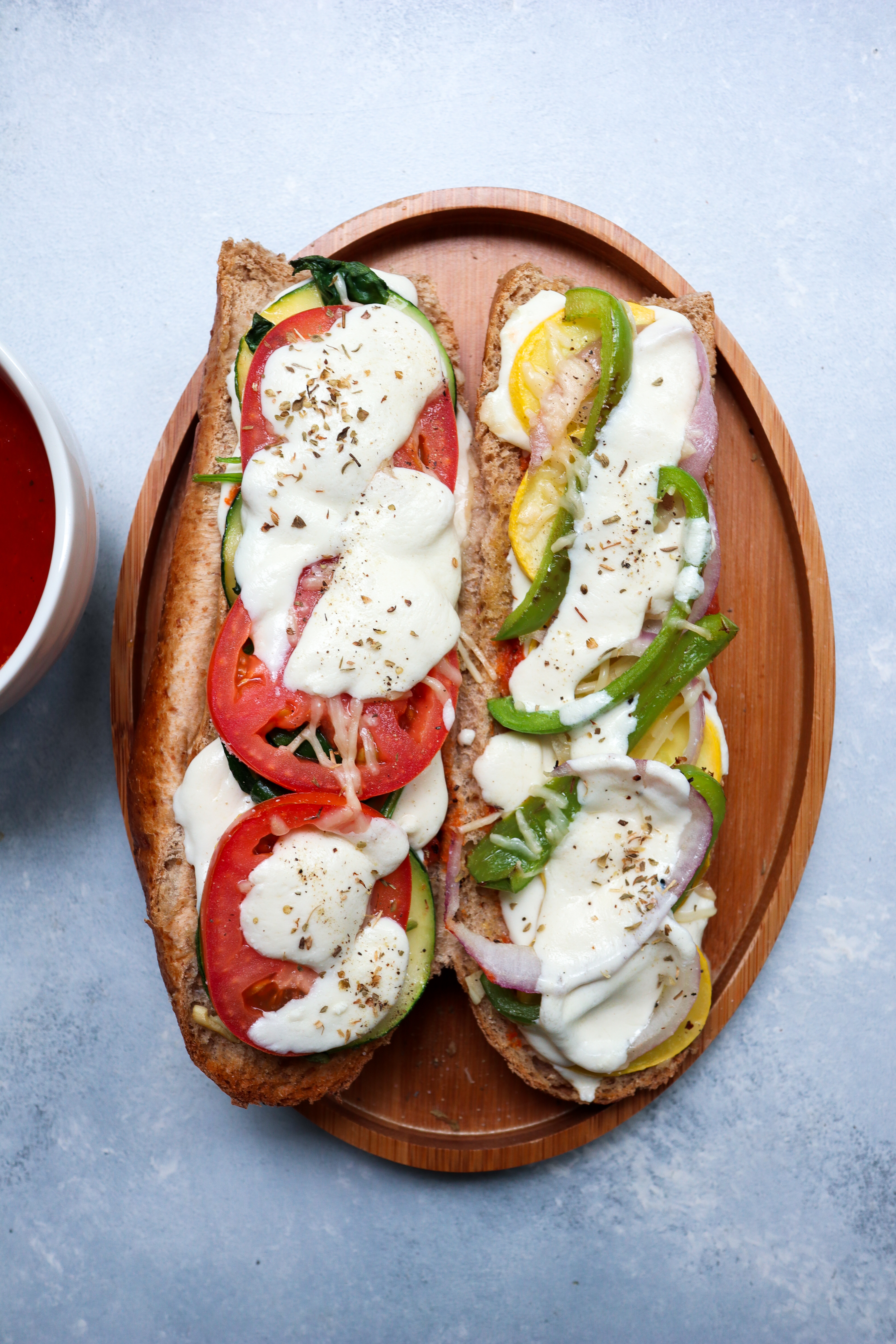 This easy vegetarian pizza sub is a fun new way to enjoy your the flavors of your favorite veggie-loaded pizza! done in just minutes and completely customizable based on what you have on hand. A perfect Friday night meal!
Serves: 1 (can easily be doubled, tripled or quadrupled!)
Done in: 15 minutes
Tips: Feel free to get creative with whatever you have on hand. Any veggies would work. Serve with a cup of marinara for dipping. If serving to a toddler, swap the sub roll for a slice of whole wheat bread to make it easier to eat.
2