What's better than individually packed mini cookies?  Individually packed mini cookies that contain pronounceable, real food ingredients.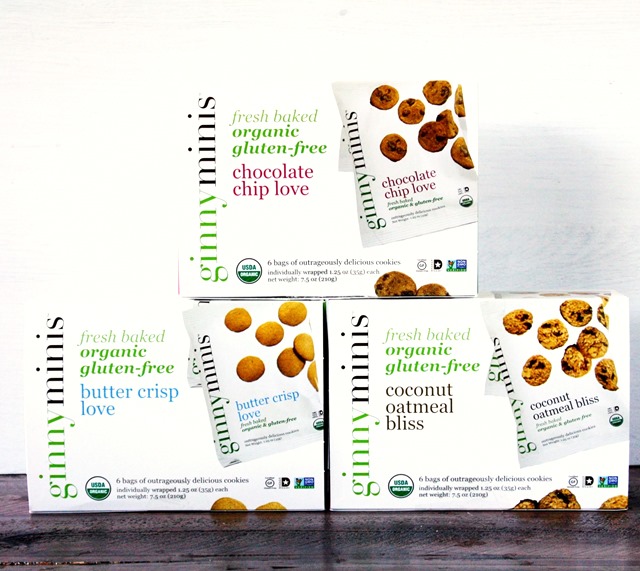 I'm happily continuing my partnership with ginnybakes to bring you some easy snacking ideas incorporating the delicious ginnyminis!  The different and delicious flavors provide endless opportunities for ideas but I've complied my three favorite ways to use each flavor.  Truthfully they're all amazing on their own, but when I'm snacking I always try to pair a carbohydrate element with a protein element to make it have a little more staying power.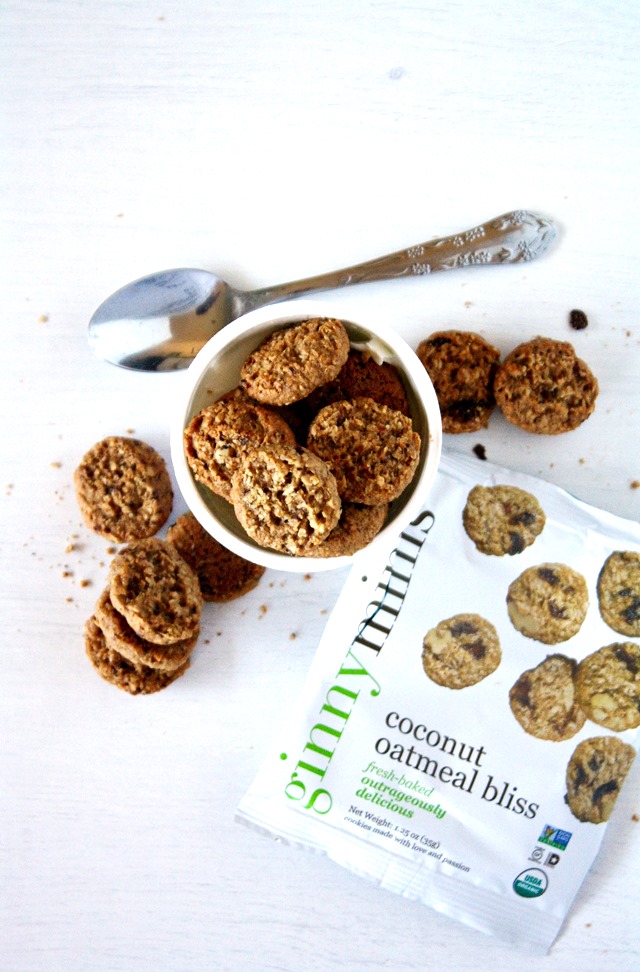 These coconut oatmeal bliss minis have the absolute best flavor.   They satisfy my afternoon sweet tooth without tasting overly sugary.  I love to throw them over some plain or vanilla yogurt (whole or crumbled!).  It holds me over well every time I have it!
These butter crisp love minis melt right in your mouth and are perfect when you pair them with smooth, creamy natural peanut butter.  I like to make them into little peanut butter sandwiches, throw them in a ziploc and go!  You can also pack a little peanut butter on the side and use it as a dipping sauce!
Have you ever seen those trail mixes with the little mini chocolate chip cookies in them?  I'm always so tempted to get them until I turn the package around and look at the ingredient list and can't bring myself to do it.  Thankfully with these ginnyminis chocolate chip love cookies, I can make my own!  You can really go with whatever you want – I love dried fruit, nuts and seeds in my trail mix so that's usually what I go with, but you can really do anything!
Like one idea better than the other?  Mix them up!  Or combine different ideas – the sky is really the limit!  Head over to ginnybakes.com and use the code "bake4" to get $5 off any purchase of $25 or more! And don't forget you can also use it to purchase their delicious gluten-free bake mixes! (note: offer is only valid if purchased from ginnybakes.com)
disclaimer: compensation and product was provided to me by ginnybakes for this post but all opinions are my own.
0