One of the questions I often get asked is what ingredients I always have on hand.  And one of those ingredients is most definitely chocolate chips!  You can always find a bag of semi-sweet and dark chocolate in my pantry.  I love chocolate chips because they're the perfect way to satisfy a sweet craving without having to eat an entire chocolate bar.  Whether you're melting them to dip in fruit or topping a piece of peanut butter toast with them, they never fail to do the trick!  So without further ado, I give you 10 easy and delicious ways to use chocolate chips!
1. CHOCOLATE PEANUT POPCORN – chocolate chips add the perfect sweetness to this salty dish!
2. DARK CHOCOLATE PEANUT COVERED APPLE WEDGES – dark chocolate chips pair perfectly with the crisp apple and peanut crunch!
3. WHOLE GRAIN BANANA CHOCOLATE CHIP YOGURT SKILLET CAKE – the gooey, melted chocolate chips in this cake totally make the dish!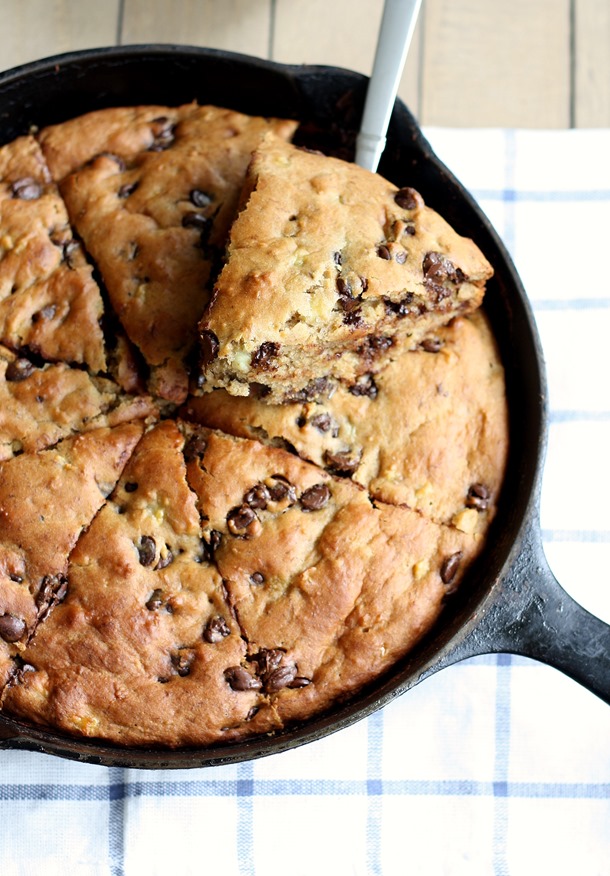 4. DARK CHOCOLATE PEANUT BUTTER CUPS WITH SEA SALT – chocolate and peanut butter together, there's really not much else to say!
5. PEANUT BUTTER CHOCOLATE CHIP ENERGY BITES – these are the perfect on-the-go snack and perfect to make in the summer since they're no-bake!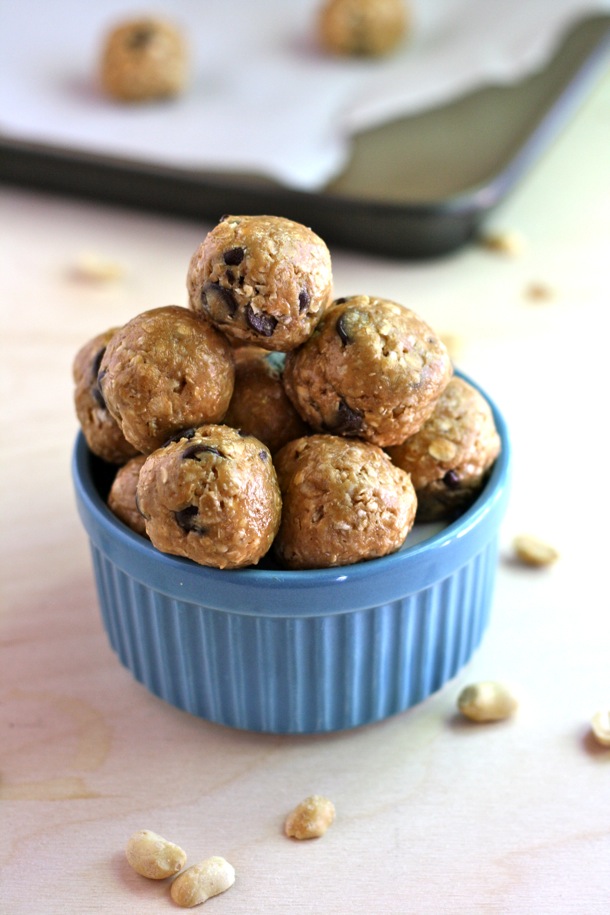 6. CHEWY NO-BAKE PEANUT BUTTER DARK CHOCOLATE GRANOLA BARS – another perfect no-bake option!
7. VANILLA CHOCOLATE CHUNK WHOLE GRAIN MUFFINS – These are made with yogurt that has chocolate chunks already in it but I say go ahead and add a few more 😉
8. DARK CHOCOLATE PUMPKIN SEED + SEA SALT BARK – Perfect for the upcoming Fall!
9. DARK CHOCOLATE INDOOR S'MORES – Probably the best use of chocolate chips I can think of 🙂
10. YOGURT TOPPER – This is probably the way I use chocolate chips most frequently.  This is by far one of my favorite desserts!
1