rounding up 5 delicious dinners that will keep your evening meal routine interesting all week long!
So we've covered breakfast and lunch, now it's time for dinner! These are some of my favorite dinner recipes. Hearty, filling and oh-so-comforting, they're perfect for this time of year!
MONDAY: Whole wheat pesto greek yogurt baked mac and cheese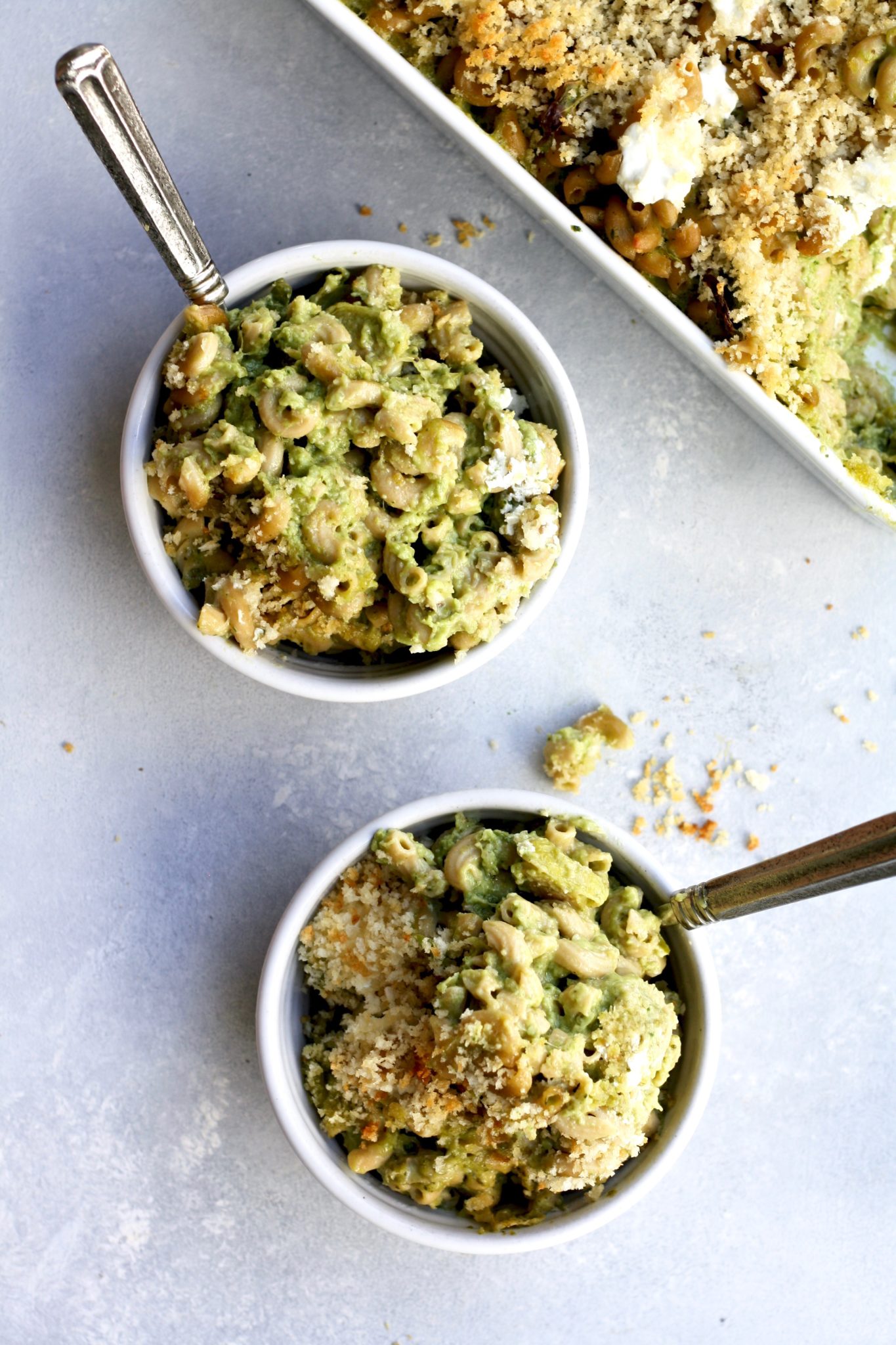 creamy pesto is combined with a rich, cheesy sauce, poured over whole grain pasta and roasted brussel sprouts then topped with crispy bread crumbs and baked to perfection for a comforting dish the whole family will love. not a brussel sprout fan? swap in broccoli, mushrooms or any other veggie you prefer!
TUESDAY: Greek-style turkey burgers
these easy greek-style feta burgers use just 7 ingredients and take all of 15 minutes to pull together bringing amazing mediterranean flavors to your weeknight meal!
WEDNESDAY: Sheet pan nachos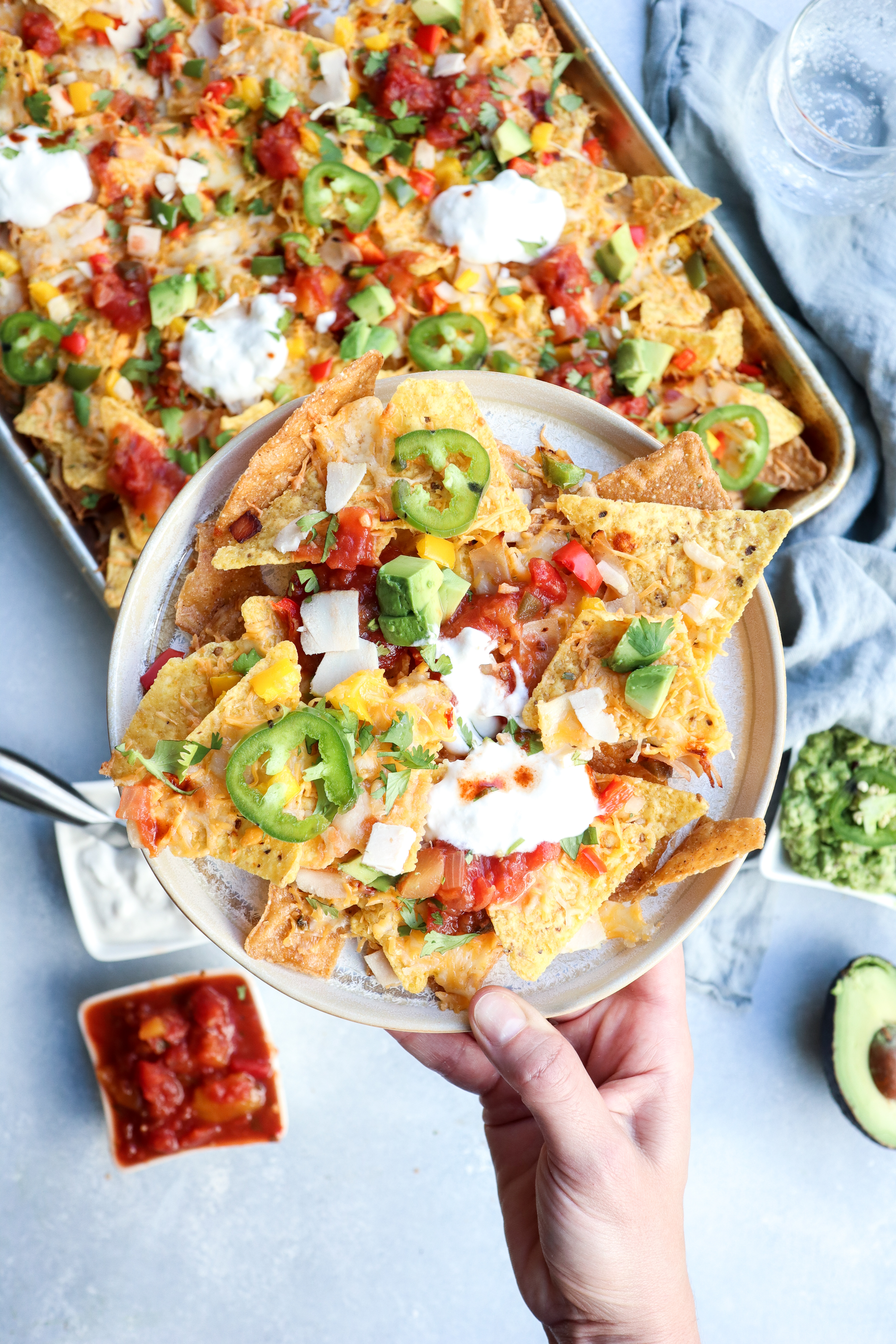 This is one of our go-to weeknight meals. It makes it into the rotation once every couple weeks because it's literally so easy (done in less than 30 minutes!), can work with whatever you have on hand and everyone loves them!
THURSDAY: Honey mustard & onion pretzel encrusted chicken tenders
don't let the long name of this recipe fool you! it comes together in just about 30 minutes with less than 10 ingredients making it a perfect weeknight meal. pair it with whatever veggie and grain you have on hand for a meal the whole family is sure to love!
FRIDAY: Vegan roasted vegetable pizza (aka – my take on my favorite amy's pizza!)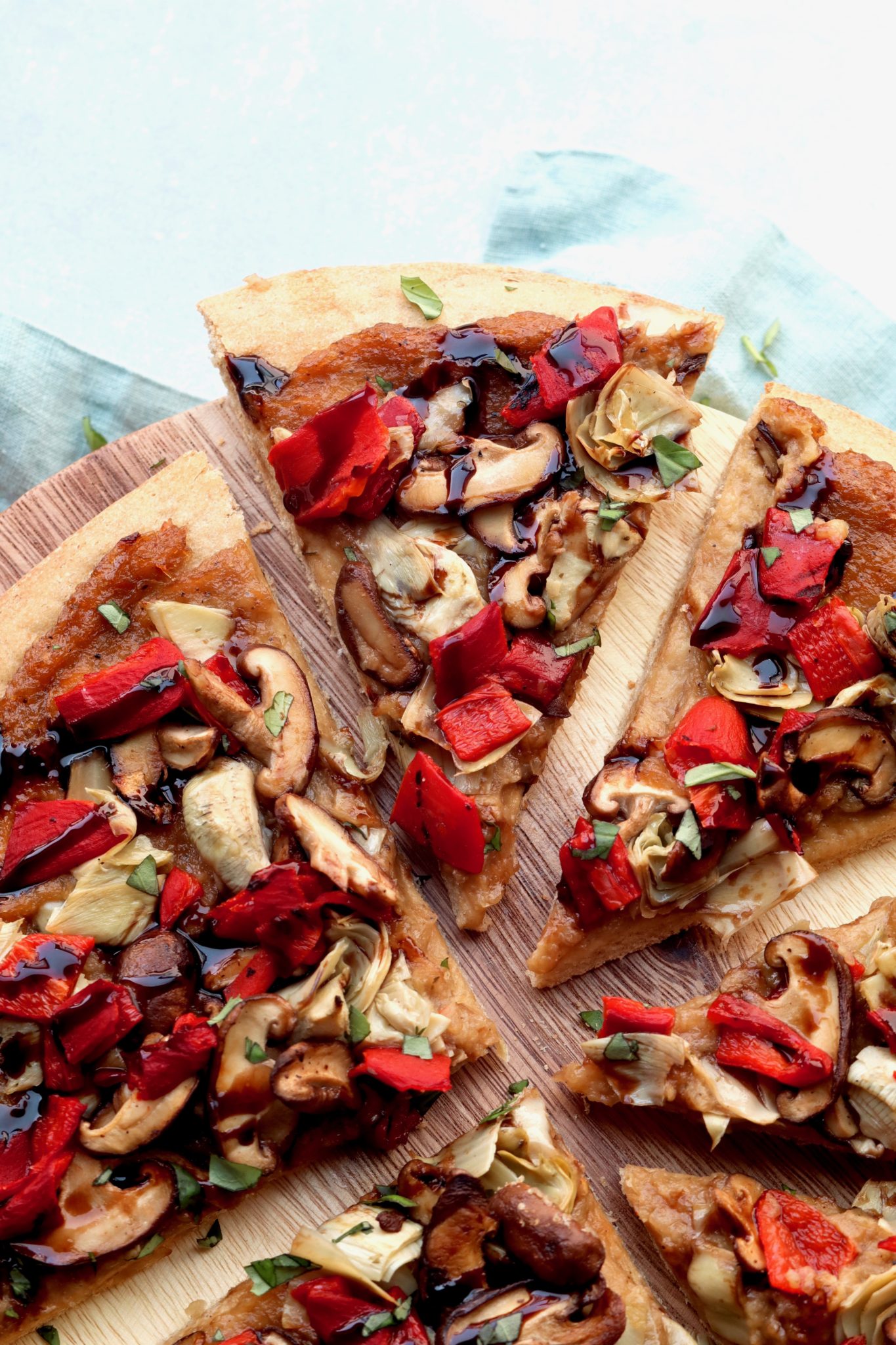 Coming together in just about 30 minutes, this pizza is a perfect dairy-free, meatless dinner option for busy weeknights! And I promise even the biggest meat and dairy lovers will be satisfied with the flavor!
2