5 easy and comforting meatless italian dinners that come together quickly and won't break the bank!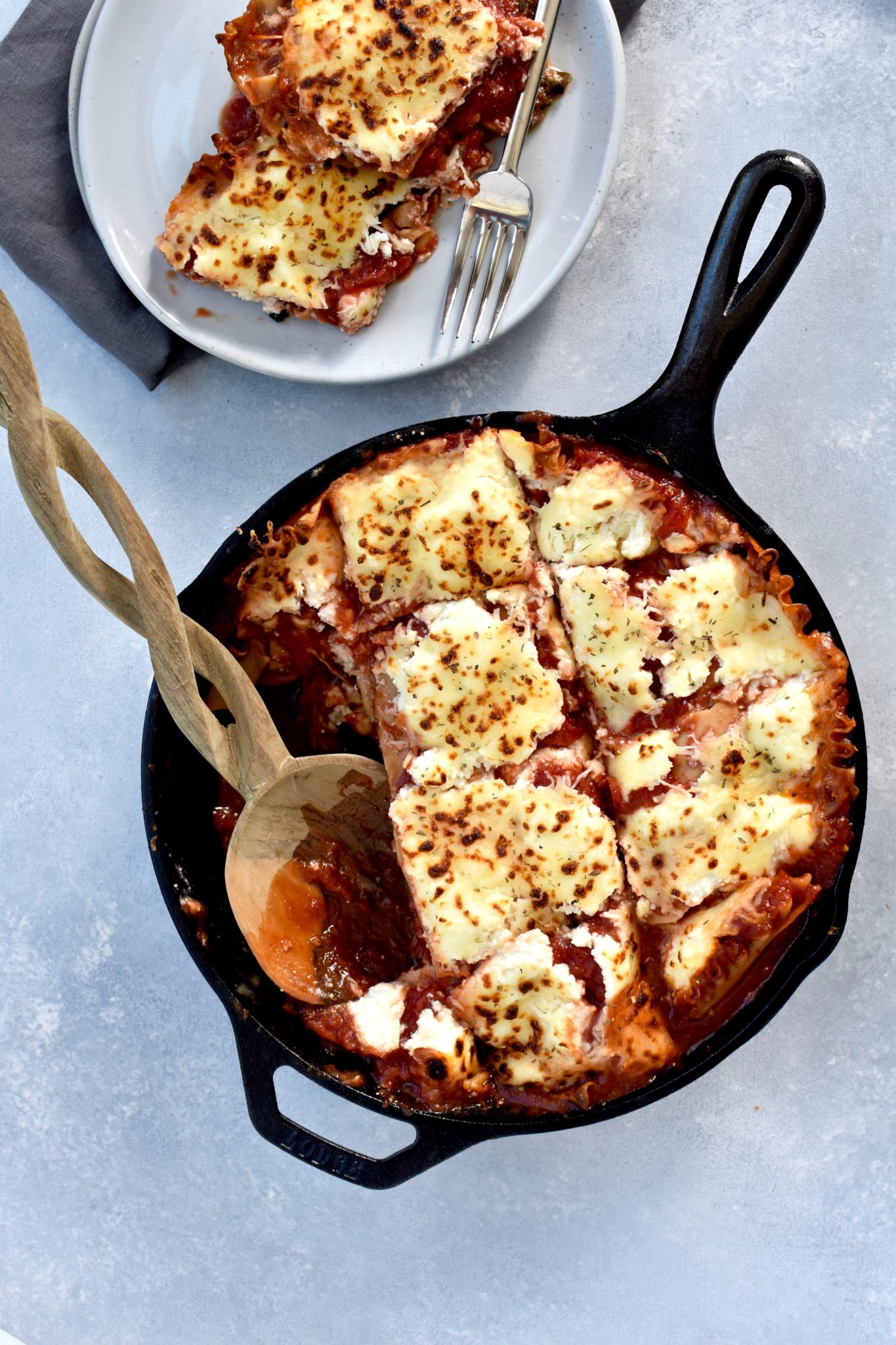 Let's be honest, the holidays can be an expensive time of year (between holiday parties, cookie swaps, decorating and present buying, there's not much of a break for your poor wallet) which makes it an excellent time to go meatless!  Next time your local pizza place is calling, try one of these – they're simple, delicious and your wallet will thank you for it!
whole wheat vegetable calzones
who needs takeout calzones when making your own is so easy?  these babies take just about 10 minutes to pull together and are just as good as those at your local pizza place!  get the recipe here.
easy whole grain flatbread pizzas
it doesn't get easier than flatbread pizzas!  i'm particularly partial to adding pesto, tons of veggies & fresh mozzarella to mine, but you can feel free to top it with whatever toppings you'd normally get at your local pizza place.  get the recipe here.
veggie-packed whole grain skillet lasagna
this skillet lasagna is as packed with comfort as it is with nutrition.  packed with whole grains, fiber, protein and veggies, it's a one-stop meal that will definitely have you going back for seconds!  get the recipe here.
whole wheat gnocchi with pesto & veggies
gnocchi is so incredibly versatile – you can pair it with pretty much whatever you want and it will be delicious.  if you're not a pesto fan, you can top it with marinara sauce and mozzarella, baked it until the cheese is bubbly & brown and serve it with a side salad.  get the recipe here.
two bean veggie-packed minestrone soup
this easy minestrone soup literally cooks itself in the crock pot –  what's better than that!?  it's warm, comforting and oh-so-filling.  top with some freshly shaved parmesan and serve it with a whole grain roll for a perfect weeknight meal.  as an added bonus, leftovers make a great packable lunch!  get the recipe here. 
1