Morning!
We made a special trip for breakfast today 🙂
King Arthur Flour is headquartered in the town right next to where we are so we just had to head over to their new campus and check it out for breakfast.
 (source)
They're not quite fully up and running yet but they DID have their full bakery menu out and available plus a couple of goodies in their cold case.
I couldn't resist the blueberry scone.  I wanted something a little healthier for breakfast but I had to grab one to take with me and snack on throughout the day 
For my meal I ordered a large soy latte and a yogurt parfait (which you've already had a taste of if you follow me on Instagram) –
I loved the message on the coffee cup:
I couldn't agree more!
This was a perfect breakfast and filled me up just right!
But what I was most interested in was the Baker's Store:
 (source)
This is a baker's paradise.
Every kind of flour you could imagine…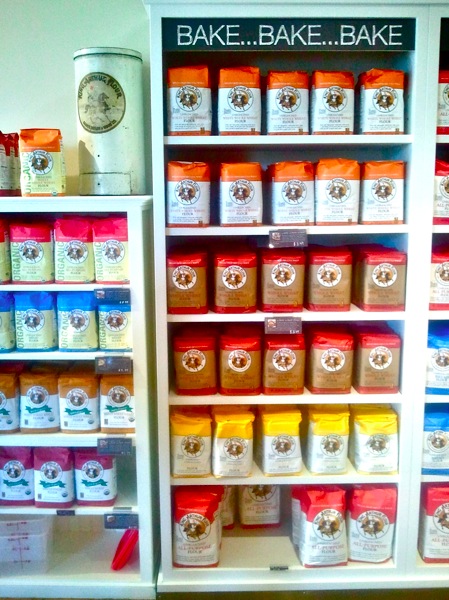 And all kinds of kitchen tools and equipment…
I was seriously in heaven.
If you're ever near Norwich, Vermont I HIGHLY suggest making the trip here!
0