exploring weight gain that occurs when breaking free from or recovering from diet culture.
I think one of the scariest things for individuals who are new to Intuitive Eating is the idea of relinquishing control and simply trusting your body to find its happy weight range.
When you have spent a lifetime dieting, restricting or exercising to keep your weight at a certain place, it can be an incredibly scary and intimidating notion.
No matter how motivated you might be to make peace with food and finally break free from the restrict/binge cycle, getting your mind to a place where you feel you can accept your body at any weight can be hard. If you're feeling that way, please know you're not alone. Transitioning out of diet culture is a journey and it's not always a straight line.
Intuitive Eating can't tell you what will happen to your weight – you may gain weight, you may lose weight, you may stay the same. You may gain weight initially as you're working to make peace with food and then eventually end up losing some weight as your body stabilizes and begins to trust you to nourish it consistently again. If you're someone that has maintained your weight through restriction and/or exercise, it's not unusual to gain some weight once you finally begin to make peace with food. Know that this weight is protective, restorative and your body's way of taking care of you. Trusting that your body can figure all that out is paramount to moving away from diet culture.
That said, I recognize it can be an adjustment to find yourself in a different body than you're used to being in. We live in a culture where we're constantly bombarded with messages that tell us "thinner = better" or "thinner = healthier." Hopefully you're beginning to learn just how false that logic is. But even still, it takes time to undo all that learning and re-wire your brain to understand that weight and body size do not equate health and that all bodies are good bodies, deserving of respect, nourishment, kindness, acceptance and self-care regardless of size or shape.
If you're struggling with this, here are some things that might help:
Expose Yourself to Bodies & Ideas that Support All Shapes & Sizes: The more you expose yourself (in person & online) to not only bodies of all shapes and sizes but ideas that support all shapes & sizes, the better you'll be able to see that the "thin ideal" exists only for a small percentage of individuals and that being thin, fat or in between does not determine your self worth. Check your social feeds to ensure they contain more than just images & ideas that fit the thin ideal. Exposing ourselves to images & ideas that support all shapes & sizes helps untangle the false notion that "thinner is better." When you're only exposed to one type of body or one type of logic it becomes increasingly difficult to accept and appreciate the many different types that exist in society. Work to expose yourself to bodies of all types and ideas that support all bodies, regardless of weight.
Educate Yourself on Diet Culture Lies: Having an understanding of the research that shows diets and intentional weight loss don't work long-term for 95-98% of people and how health can be achieved at any size can help offset the lies pushed by diet culture (you know the ones telling us that weight loss and thinness are the only path to better health). Recognizing that all bodies can achieve health regardless of size and that so much of why we glorify thinness as a society is fueled by diet culture, can be critical in allowing our bodies to find the weight range where it's most comfortable. Doing so can help shift our thinking from believing we're lazy, unmotivated or don't care about our health when we gain weight to understanding the weight gain can be restorative, healing and helpful for aiding our bodies in functioning at their best.
Wear (Or Invest In) Comfortable Clothes: If you ask me, there's nothing worse than wearing something uncomfortable. When we gain weight, one of the hardest and most frustrating parts can be no longer fitting into certain clothing. Rather than continuing to wear clothes that are uncomfortable, pull out some (or invest in some if you're able) that allow you to move freely. Wearing clothes that are too small or constricting will only serve to make you more aware of the discomfort you feel in your body.
Recognize (& Challenge) Internal & External Weight Stigma: Here's the thing – if you feel like thinner is better, more beautiful, more acceptable, you're not alone. We are constantly bombarded with these messages. Diet and wellness culture has made these notions commonplace under the guise that thinner bodies are healthier bodies. But the research shows that this simply isn't true. Individuals in larger bodies can be as healthy as their thinner counterparts.
While yes, a correlation has been found to exist between those in a higher BMI group and certain negative health outcomes, that's a very different story from saying that a higher BMI causes negative health outcomes (such as diabetes & heart disease). Again, this is often what's promoted in our society, but when you look closer at the research, much of it supports that weight stigma (discrimination and stigmatization based solely on your size) is a risk factor for a number of negative health outcomes (such as diabetes & heart disease), independent of size.
This means that even someone in a smaller body who has experienced a lot of weight stigma (either internal, meaning they constantly berate themselves based on their weight, or external) can be at a higher risk for these negative health outcomes than someone in a larger body who has escaped weight stigma.
Experiencing weight stigma can be incredibly stressful, and just as stressing about our food choices can raise cortisol levels and contribute to our allostatic load (the impact of chronic stress on the body), so too can weight stigma. As Christy Harrison states in her book Anti-Diet, "…allostatic load has been shown to be a more robust predictor of chronic disease risk than other markers" (1).
Helping individuals to experience less external weight stigma is something everyone needs to come together to change. No longer accepting the logic that "larger bodies are automatically unhealthy" or "thinner is better" is a change that needs to happen on a systemic level. That said, you can absolutely work to reduce internal weight stigma by arming yourself with helpful tools and tactics.
Some Tools & Tactics I Recommend Are:
The way you talk to yourself matters. As we just talked about above, internalized weight stigma is not good for our health. The messages that you send to yourself every day make a difference. It can be easy to be hard on ourselves living in a society that constantly reinforces the "thin is better" message, but you know now that this isn't the case. All bodies are good bodies, no matter their size or shape. Try your best to catch negative or diet culture thinking as it happens and replace it with messages that are self-compassionate and kind. Remind yourself daily of all you have to offer that has nothing to do with your body. It may take some effort at first, but the more you practice this, the more commonplace those positive affirmations will become.
What you surround yourself with matters. Just like the way we talk to ourselves matters, so too does the what we expose ourselves to (as we touched upon above). On social, unfollow the accounts that are constantly promoting diet culture messages (accounts that elevate certain foods or ways of eating over others, promote "eat this, not that" type of content or support pushing through a workout even if you hate it). In fact, unfollow any account that makes you doubt your worth because of what you eat, what you wear, how you look or how you choose to move your body. I also recommend, as I said above, incorporating accounts that show images & ideas that support all shapes & sizes. In real life, it might mean having to take a hard look at some relationships. Diet culture can be a great place to bond because nearly everyone you know is on, thinking about being on or just finishing some type of diet. While it's something that can start out as a positive experience, it quickly becomes toxic, competitive and overall unhealthy. When you decide to step away from diet culture, it might mean also having to take some space from certain relationships while you work on your healing & recovery.
Above all else, be patient and kind with yourself. Approach each situation with self-compassion and treat every experience as a way to learn more about yourself. Ultimately these learning experiences lay the foundation upon which you're able to determine what steps you need to take in order to truly take care of yourself.
Post title edited in order to remove any stigma or negative connotation associated with weight or weight gain.
Additional Resources:
References:
Harrison, Christy. Anti-Diet: Reclaim Your Time, Money, Well-Being and Happiness through Intuitive Eating. Yellow Kite, 2019.
You Might Also Like:
Understanding Intentional Weight Loss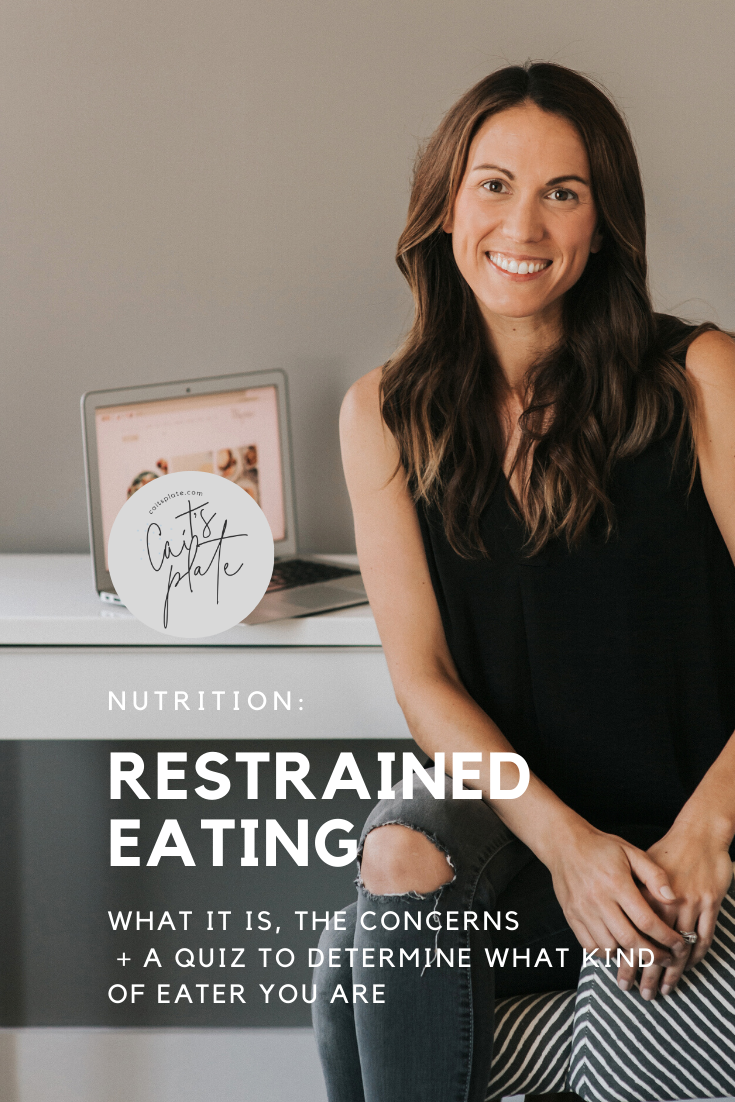 10