Hello!
I hope everyone enjoyed their long weekends!  We certainly did.  We had the perfect mix of family, friends and fun!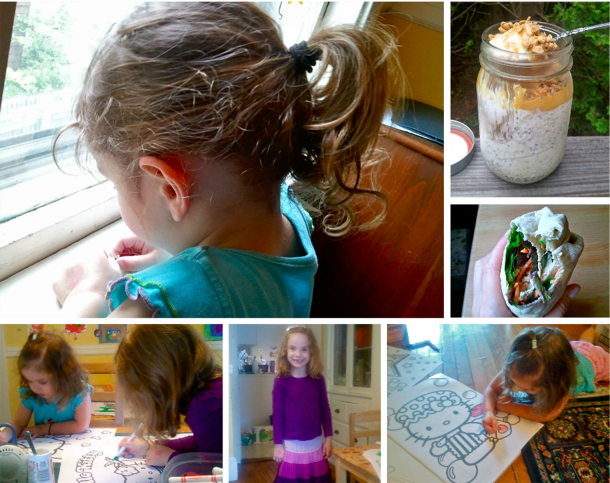 Chad and I spent some time with my nieces in Boston – coloring was a high priority.  I had overnight oats with my very first summer peach (!!) and a hummus & veggie sandwich for lunch.
From there we headed to a different part of Massachusetts to attend our friends' wedding and rehearsal dinner.
The rehearsal dinner was at a place called The Old Mill and the food was incredible.  We were served warm pecan rolls and hush puppies to start, then were given a mixed greens salad with cranberries, feta and walnuts followed by the main event – chicken stuffed with stuffing topped with cranberries, walnuts and herbs.
I left SO full but it was completely worth it 😉
The next morning we explored the town and ended up at a place called the Blue Moon Diner for brunch.
It may not have looked like much but the food was definitely pretty tasty!
Then it was off to the wedding…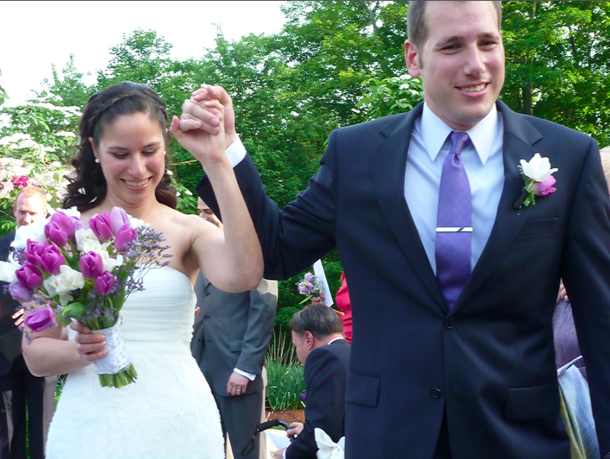 The wedding was absolutely beautiful from start to finish.  Congrats to Evan and Deanna – you make an amazing twosome pair!
Breakfast, lunch and dinner were all eaten on the go as we drove back to North Carolina!
We were fortunate enough to be able to stop in Virginia at Chad's sister's place for the night and even spend a little time with them the next day!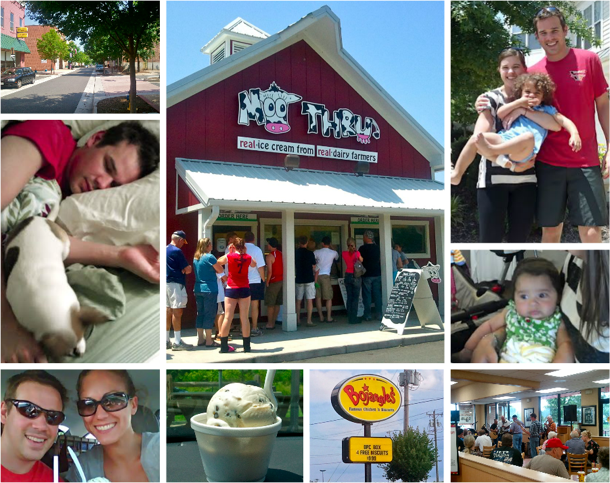 His nieces are BEYOND adorable.  I wish we could've taken them home with us 🙂
And now we're safely back in Charlotte, and ready to call it a night.  We're both excited to get back to a normal routine!
0