this easy 2-ingredient parfait is packed with pumpkin spice flavor and comes together in about 2 minutes allowing you to indulge in some of the season's best flavors in no time!
The best thing about the world going pumpkin spice crazy is that there are a TON of really delicious and even healthful products on the market which allows you to indulge in your favorite flavors of the season while saving you a TON of time in the kitchen.
There's nothing overly special about this parfait in terms of how it's made.  What's special about it is that it uses only 2 ingredients, takes 2 minutes and is FULL of fall flavor.
It's also packed with whole grains, heart-healthy fats and protein all while remaining fairly low in sugar.  So you're getting all the delicious flavor of a pumpkin pie but with a ton more health benefits.
If that's not a parfait worth digging into, I'm not sure what is!
This parfait brings together two of my favorite brands – siggi's 2% pumpkin & spice yogurt and michele's granola pumpkin spice granola.  Both brands make products that are lower in sugar than others you might find out there and that have true pumpkin flavor.
You get the taste of pumpkin without it being fake or overpowering and just the perfect hint of sweetness in this parfait.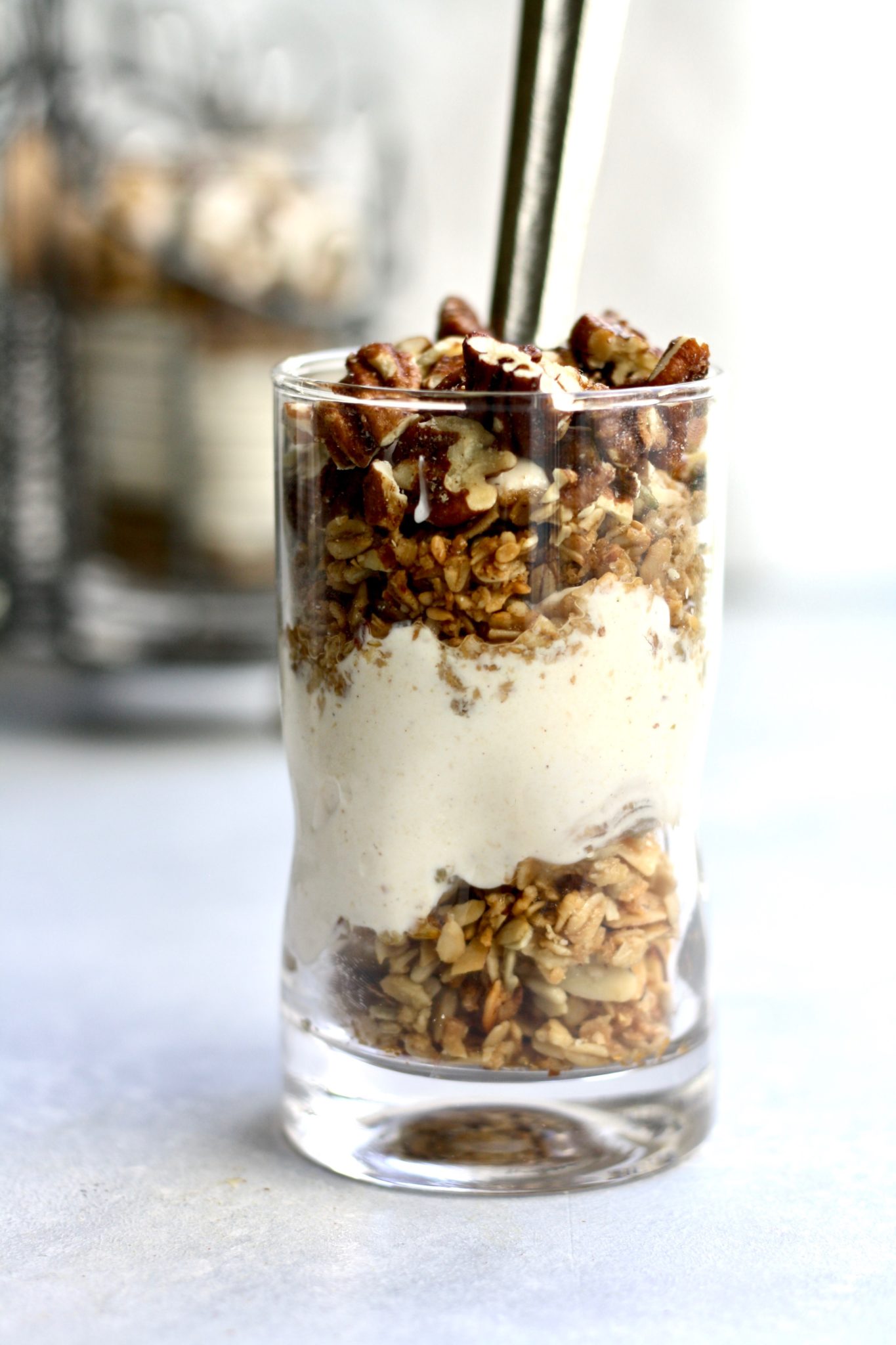 If you want to get really crazy and take it to the next pumpkin level – you can also add Whole Food's Pumpkin Spice Latte Pecans which add the perfect little crunch to finish off the dish!
No formal recipe for this one!  Just layer yogurt with the granola, top with pecans (as desired) and enjoy!
4