Where we stayed, what we did, where we ate & what I wore on day one of our 48 hours in Paris, France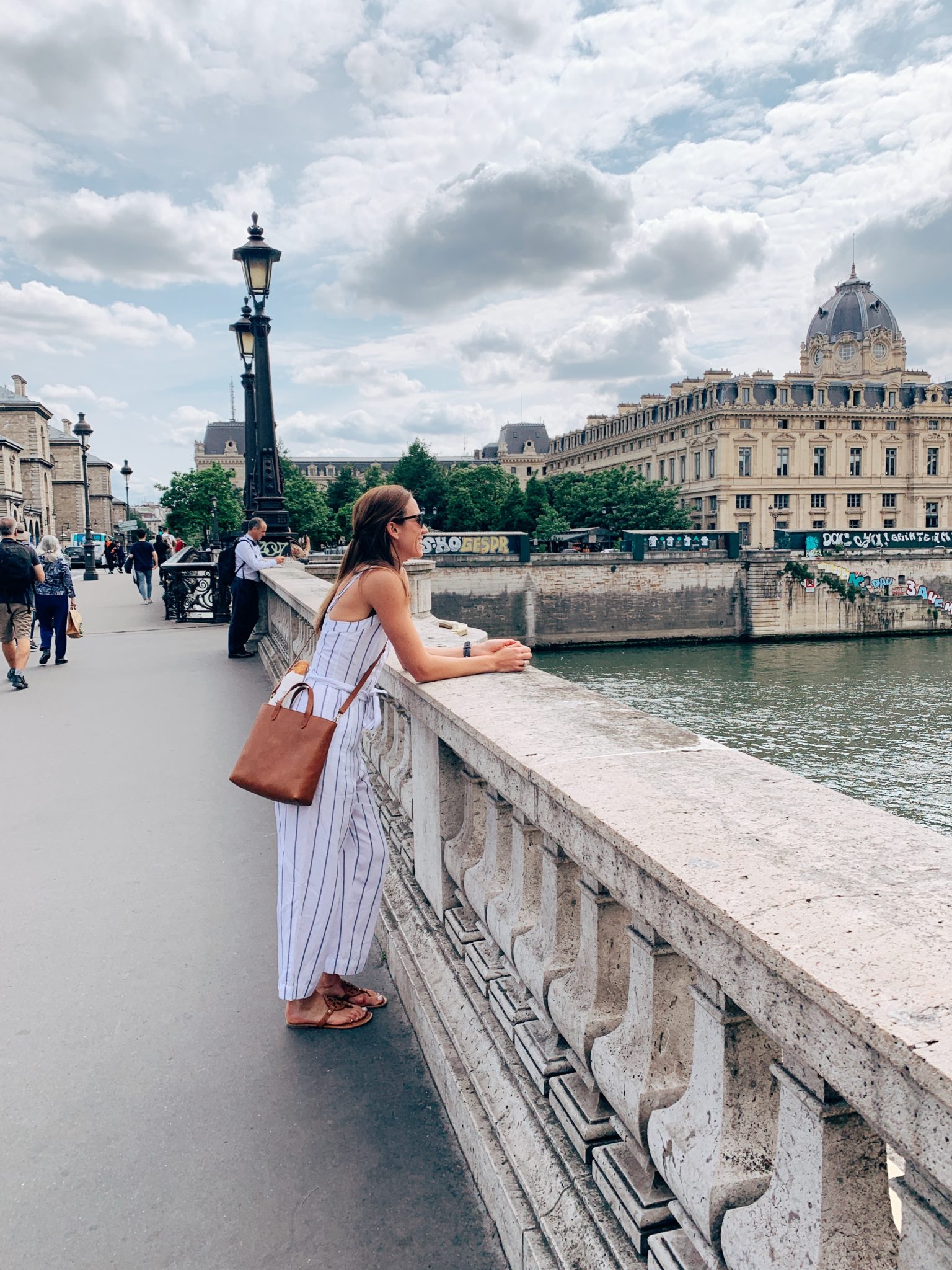 Paris is one of my favorite places in Europe. Actually, all of France is. When I was just out of college my then-boyfriend and I went on an incredible 10 day trip all over France hitting Paris, Provence, Nice and more. Ever since then I've been convinced that I'm actually meant to live in France. But since that hasn't yet come true, I was happy to take the train over and spend two days there while my sister and Mom and I were in Europe!
If you missed my other posts, we took a fun little girls trip to Amsterdam (if you're going, check out my guide to 24 hours in Amsterdam and 24 hours in Haarlem for what to do & where to eat!) and I managed to convince my mom and my sister that we should take the train over to Paris for a night!
The number one thing I love the most about Europe is their train system. It makes traveling from city to city and country to country ridiculously easy. And the ride is always so pleasant with the best views. We took Thalys from Amsterdam Central Station right into Paris Gare de Lyon.
Where We Stayed: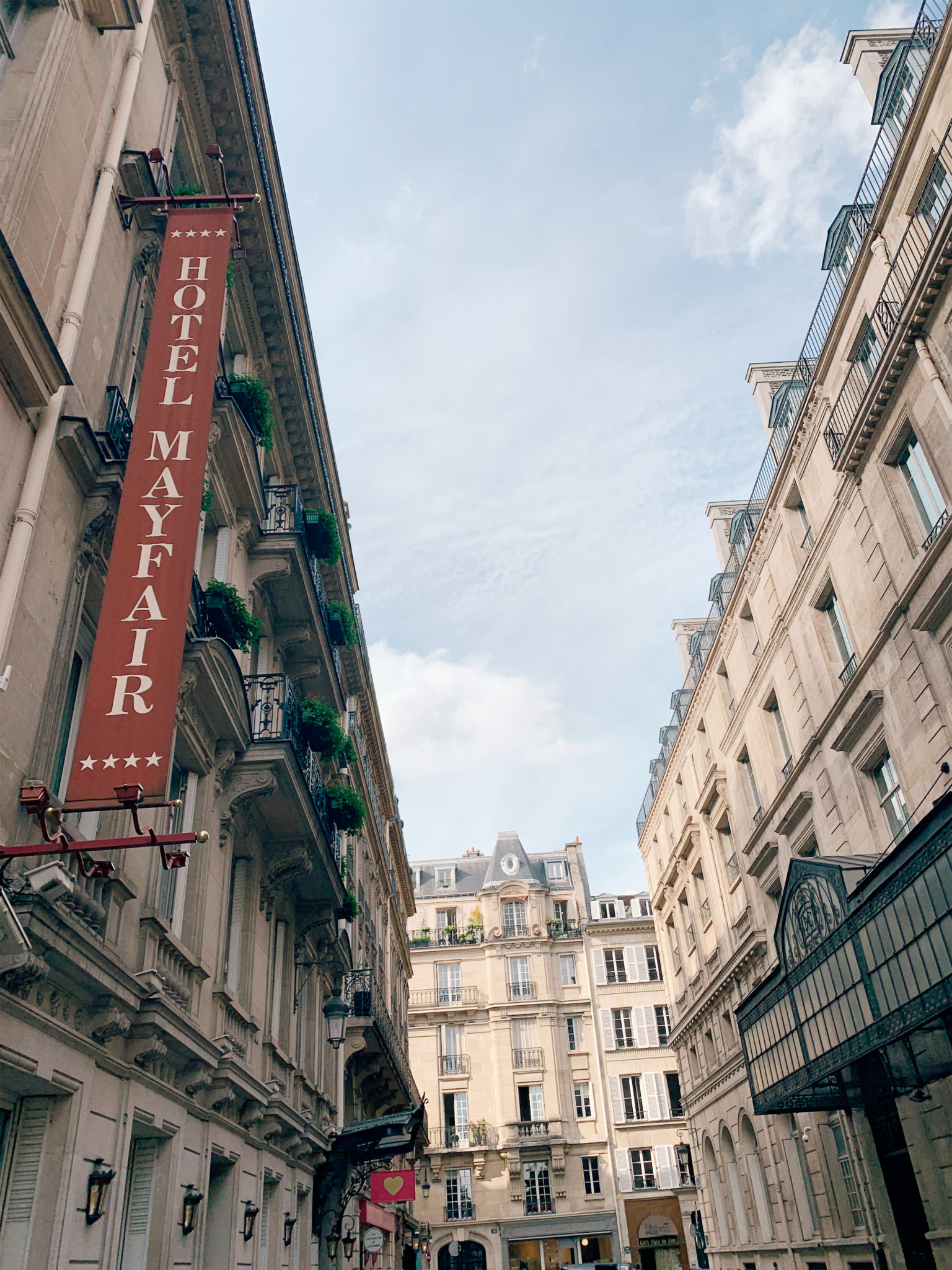 We stayed at Hotel Mayfair which was about a 20 minute taxi ride from Gare de Lyon. Note that there are many people that are going to approach you asking if you want a ride while you're inside the station. It's best to bypass them and either wait in the taxi line right outside the station or walk up a couple blocks and call an Uber (there are no Lyfts in Europe, only Uber. Our Uber to the train station from the hotel was $8; our taxi ride was $35).
Hotel Mayfair is an adorable little boutique hotel right in the 1st arrondissement. The reason I chose Hotel Mayfair was not only because it had great reviews (which are warranted – our stay was wonderful! the staff were beyond friendly, the rooms were clean and there was free wi-fi!) but also because it was my mom and sister's first time and I wanted to make sure we were within walking distance or a short train ride to some of the more famous areas.
Recommended Products:
One quick thing before I get into what we did, I wanted to share a couple products that I bought that I found extremely helpful while overseas.
I used this travel adapter in both Amsterdam and Paris and it worked great.
I used this converter for my hair straightener and hair dryer (if the world of voltage converters/adapters is confusing to you like it was to me, I found this post really helpful).
I used this portable charger which is amazing because it has a built in charger plug for Apple products. It was so nice not to have to worry about multiple cords and this thing was lightweight and could fit in my back pocket. It also lasted all day which was key because we needed our Google maps to navigate around!
What We Did:
I'm going to break this up into "Day One" and "Day Two" because the first day alone got so long that I don't think I could even re-read it, let alone expect you guys to! So a Day Two post will follow!
DAY ONE:
Before arriving, I mapped out our game plan to try to make the most of our short 48 hours in Paris. On day 1, we went right out of the hotel and on day 2, we went left! Here's the map we followed for the first day:
When you step outside of Hotel Mayfair and cross the street, you're immediately in the Jardin des Tuileries (the Tuileries Garden). The Tuileries Garden is a huge public garden where you can picnic, people watch, walk, run, lay in the sun, write, read…you name it. You can also get views of the Eiffel Tower from here if you don't want to make the trek all the way over to it. Since it was right outside our hotel, we made many trips over to it eating our dessert on the benches one night and walking through it as we trekked to and from our different destinations on either side.
From the Tuileries we continued on to the Louvre Museum which houses the famous Mona Lisa painting. If you have time to spend, I highly recommend getting tickets. Since we were on a tight time schedule and I wanted to make sure we saw as much as possible, we didn't go in this time around, but I went last time I was in Paris and it is certainly worth it.
Even if you don't go in though, the architecture surrounding the Louvre and of the Louvre itself is so incredible that you will still have an amazing experience.
Across from the Louvre Museum is the Arc de Triomphe du Carrousel which was built in the early 1800s to commemorate Napoleon's military victories.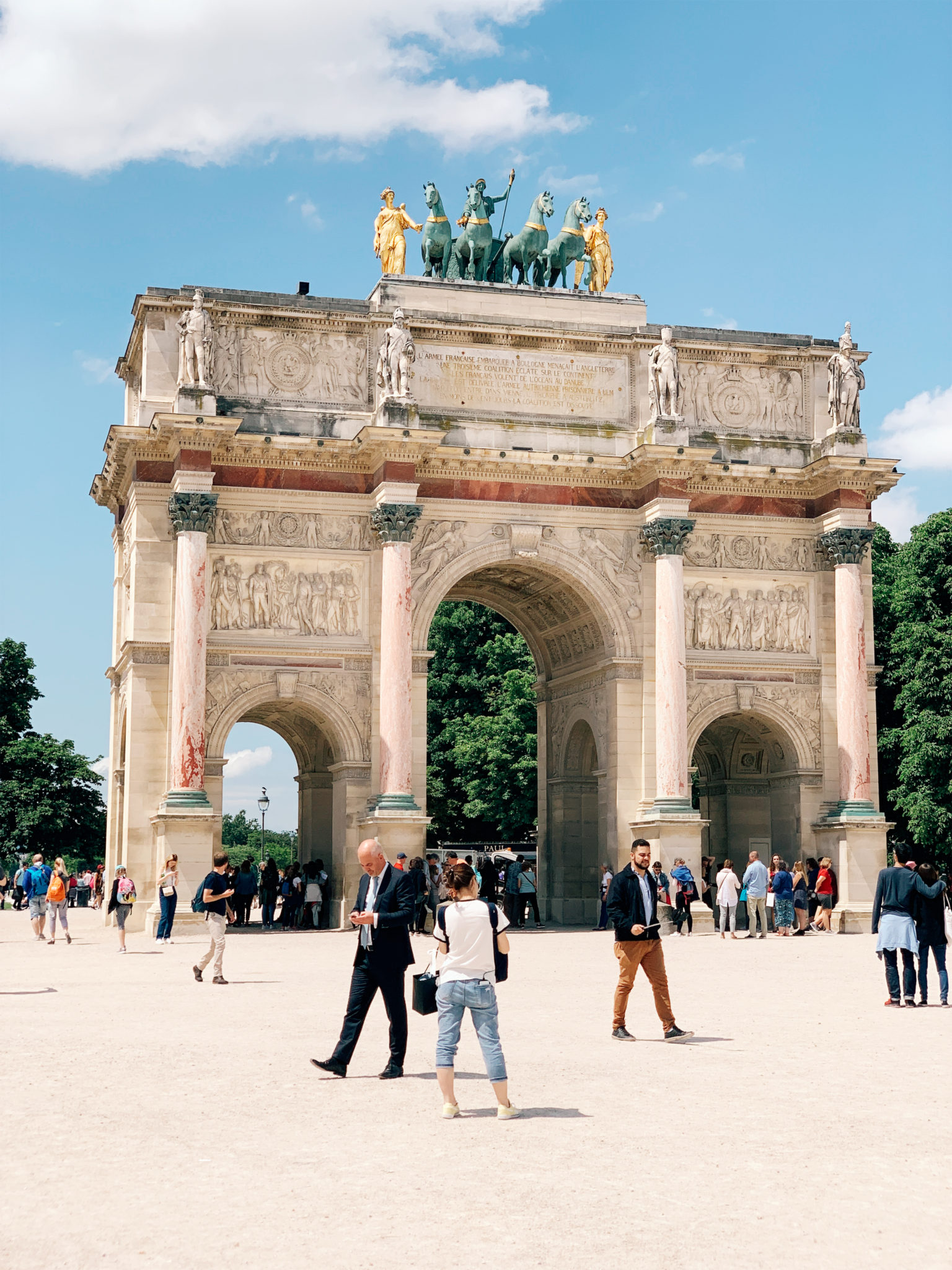 Right around the corner from the Louvre is the Domaine National du Palais-Royal which features the Les Deux Plateaux (more commonly known as the Colonnes de Buren) in the inner courtyard.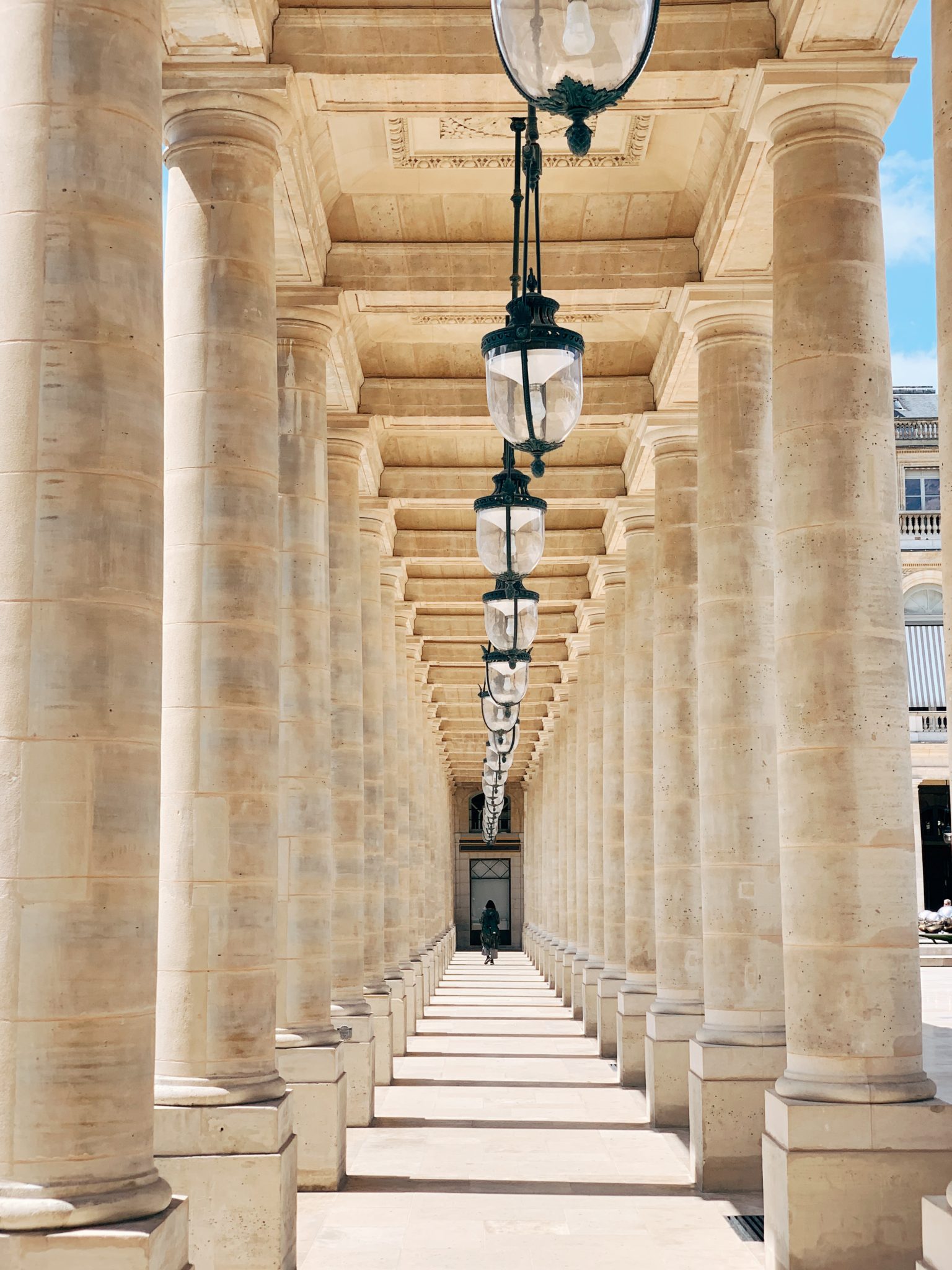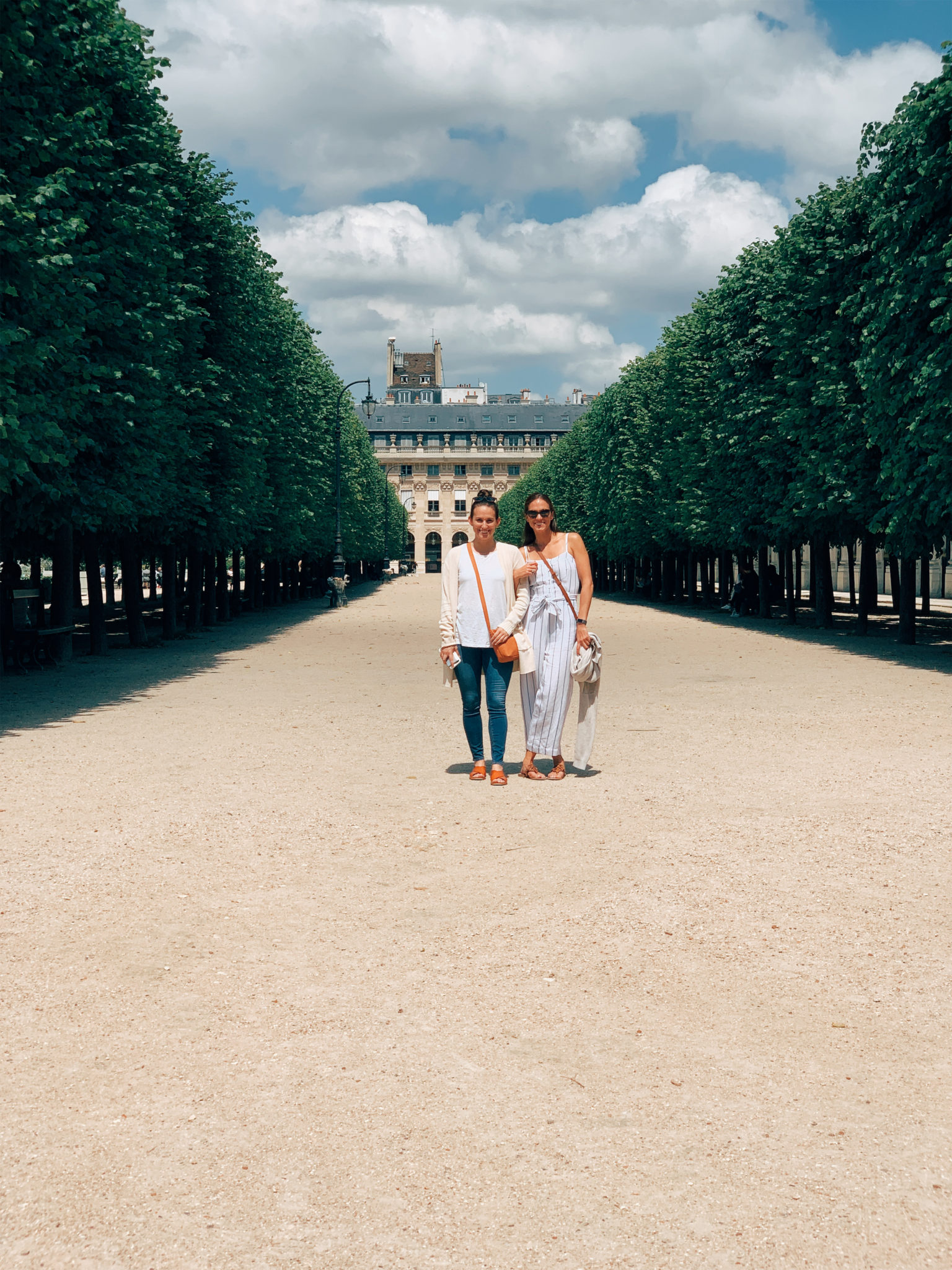 From there we headed to Saint-Eustache which is an old Gothic church built in the 1500s. There are many around the city of Paris and they're worth stopping in just to see how incredibly ornate they all are!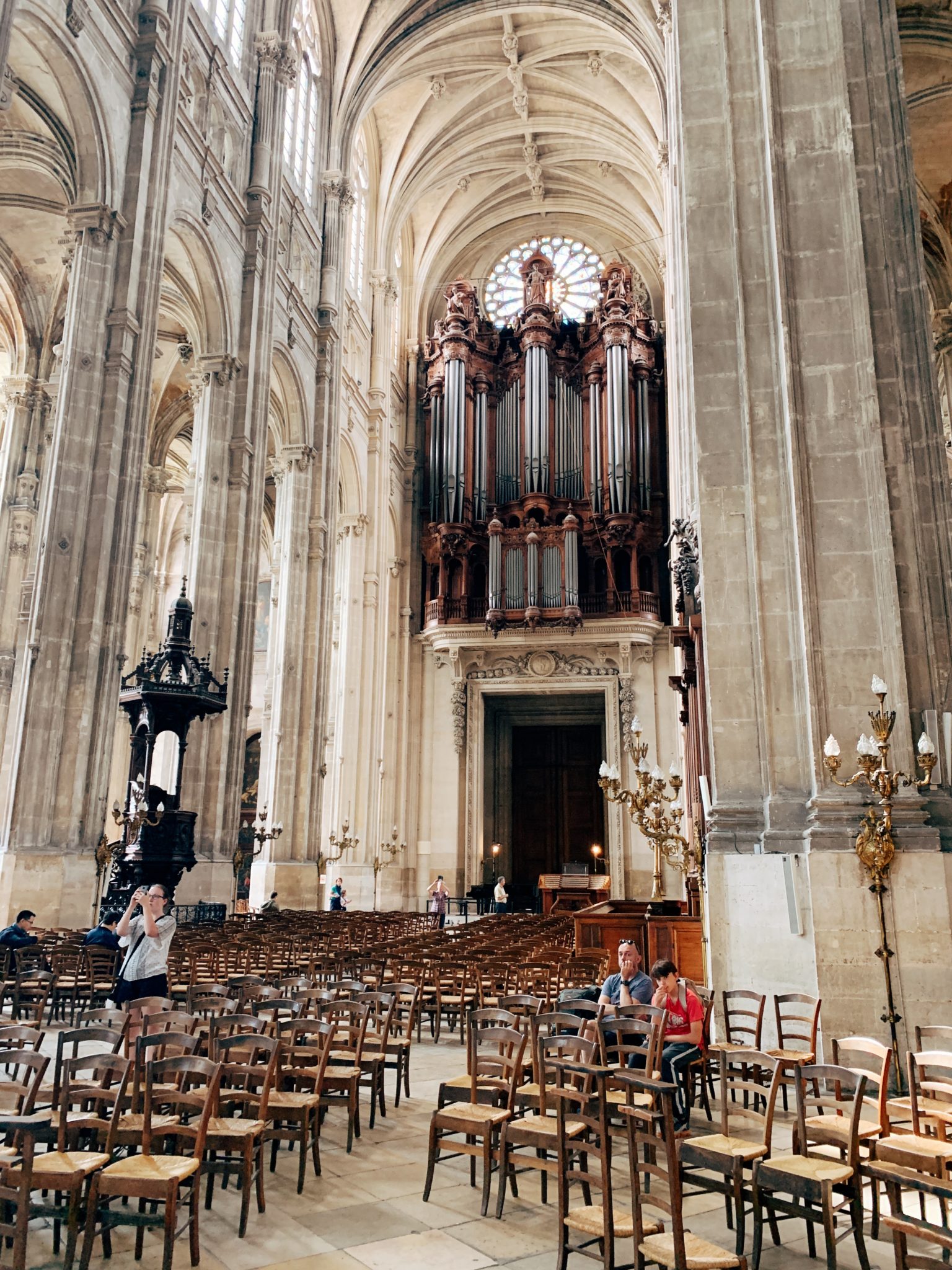 Right near the church is La Parisienne which sells delicious pain au chocolat and award-winning baguettes. Definitely worth stopping in for!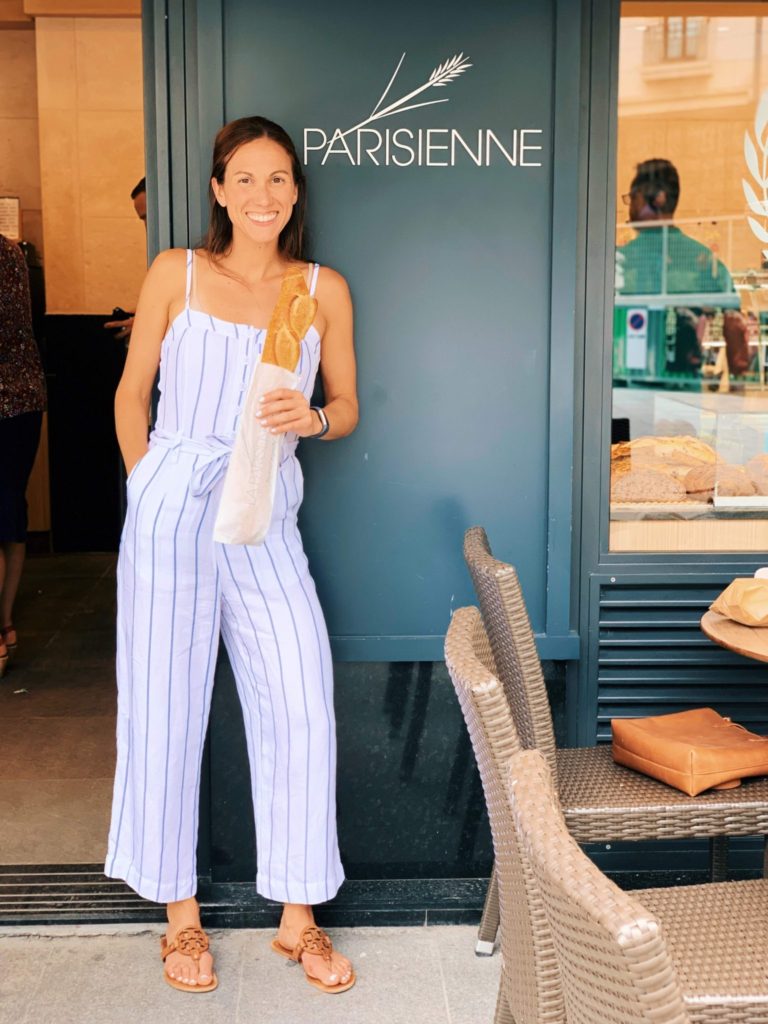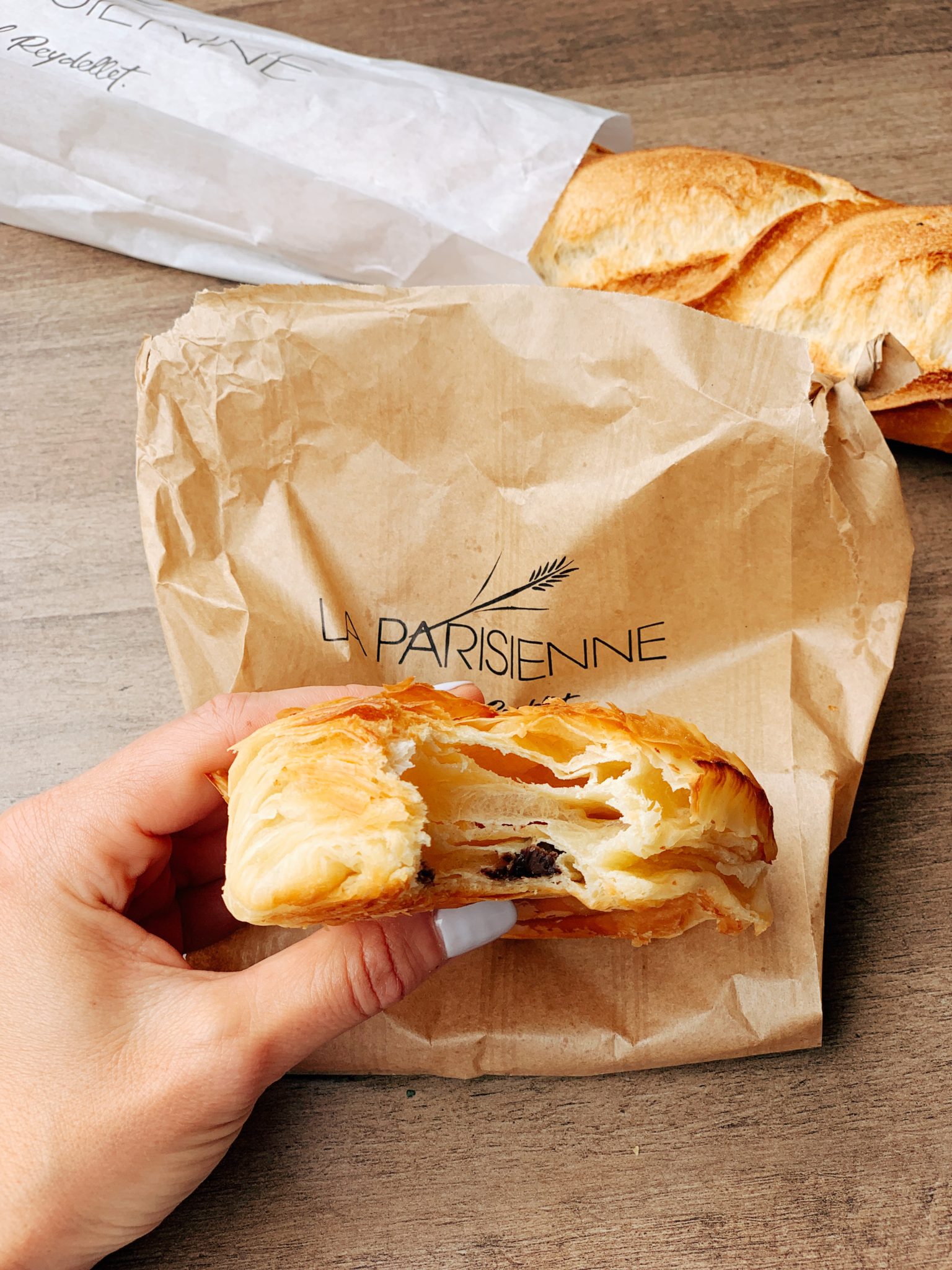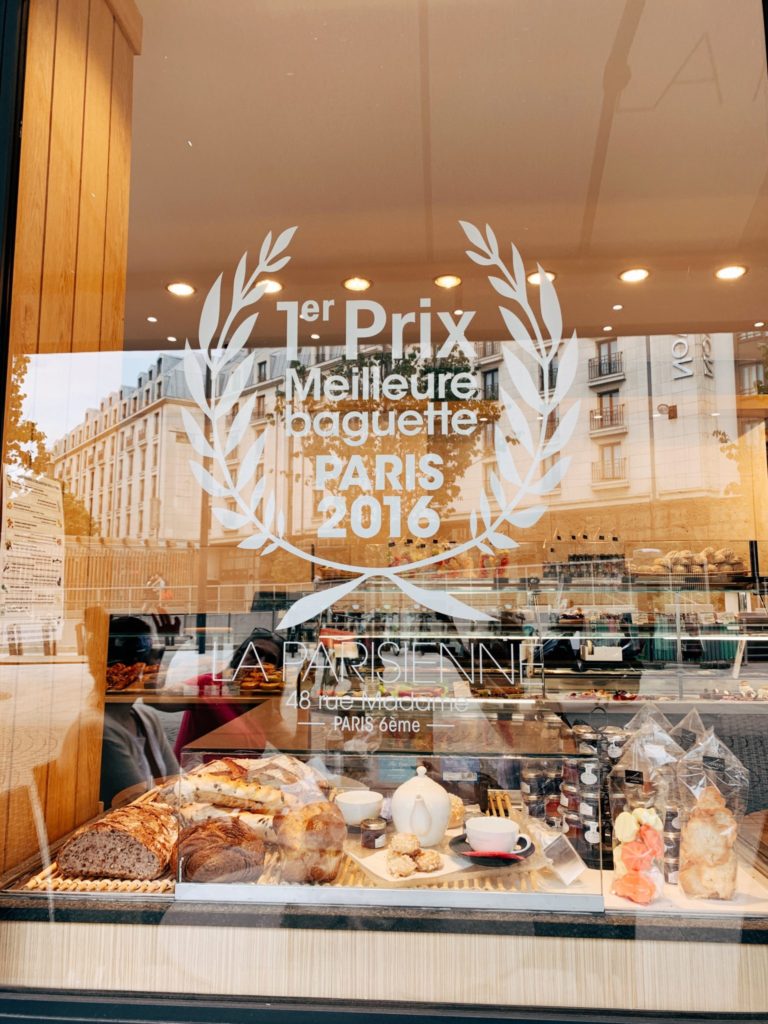 After a little much-needed sustenance, we headed to our last stop of the day which was Notre Dame.
It was honestly in better shape than I had thought it would be given the fire, thank goodness! Either that or they've made incredibly quick work of the repairs. Either way, I was so glad to see it in the condition it was in.
We walked back to our hotel all along the Seine River which was the perfect way to spend the remaining hours of the day. It's a beautiful walk – I highly recommend if, even if you just walk a small portion of it! There are many vendors selling paintings, drawings, old books and more which just gives you the full Parisian experience!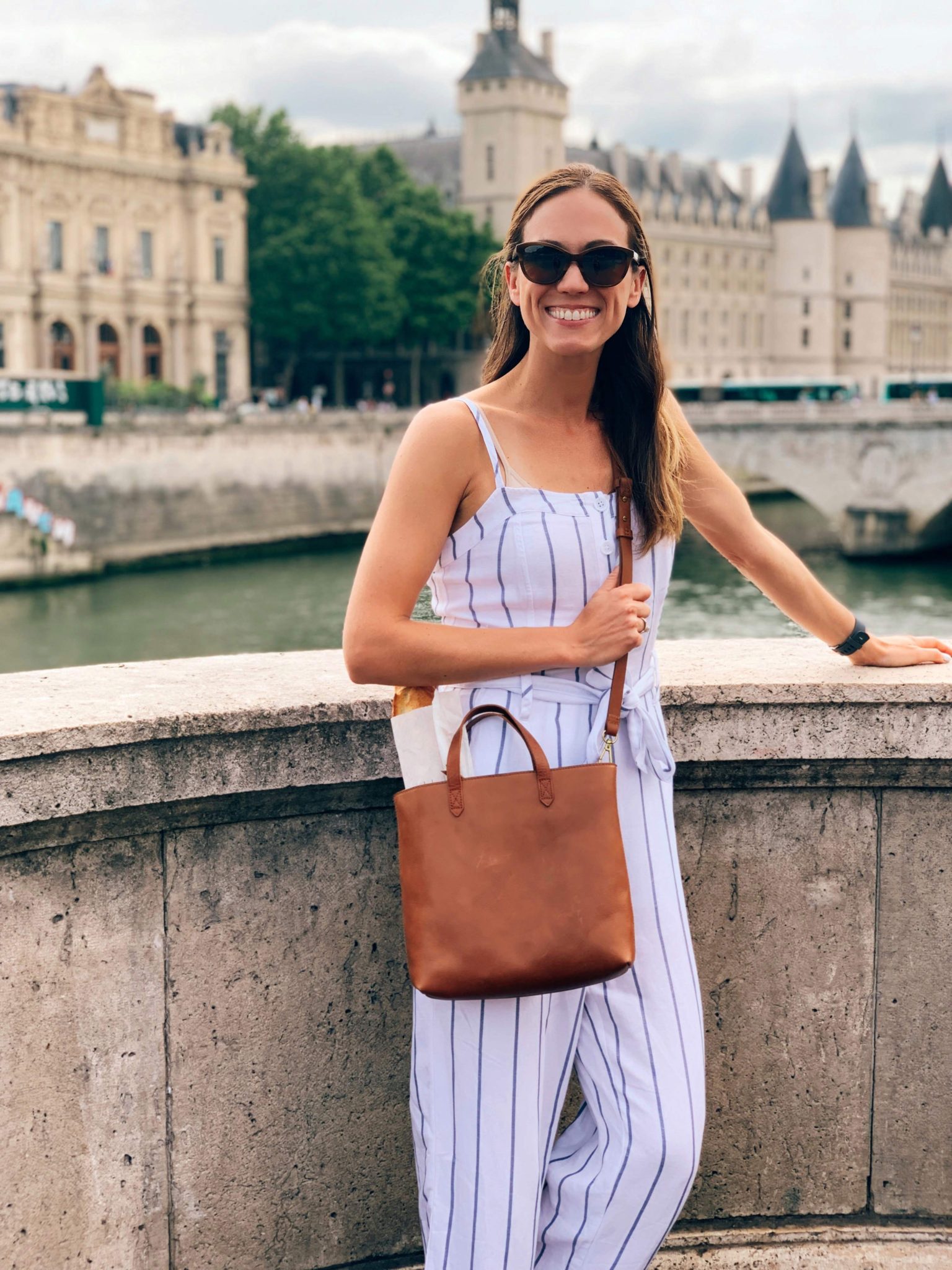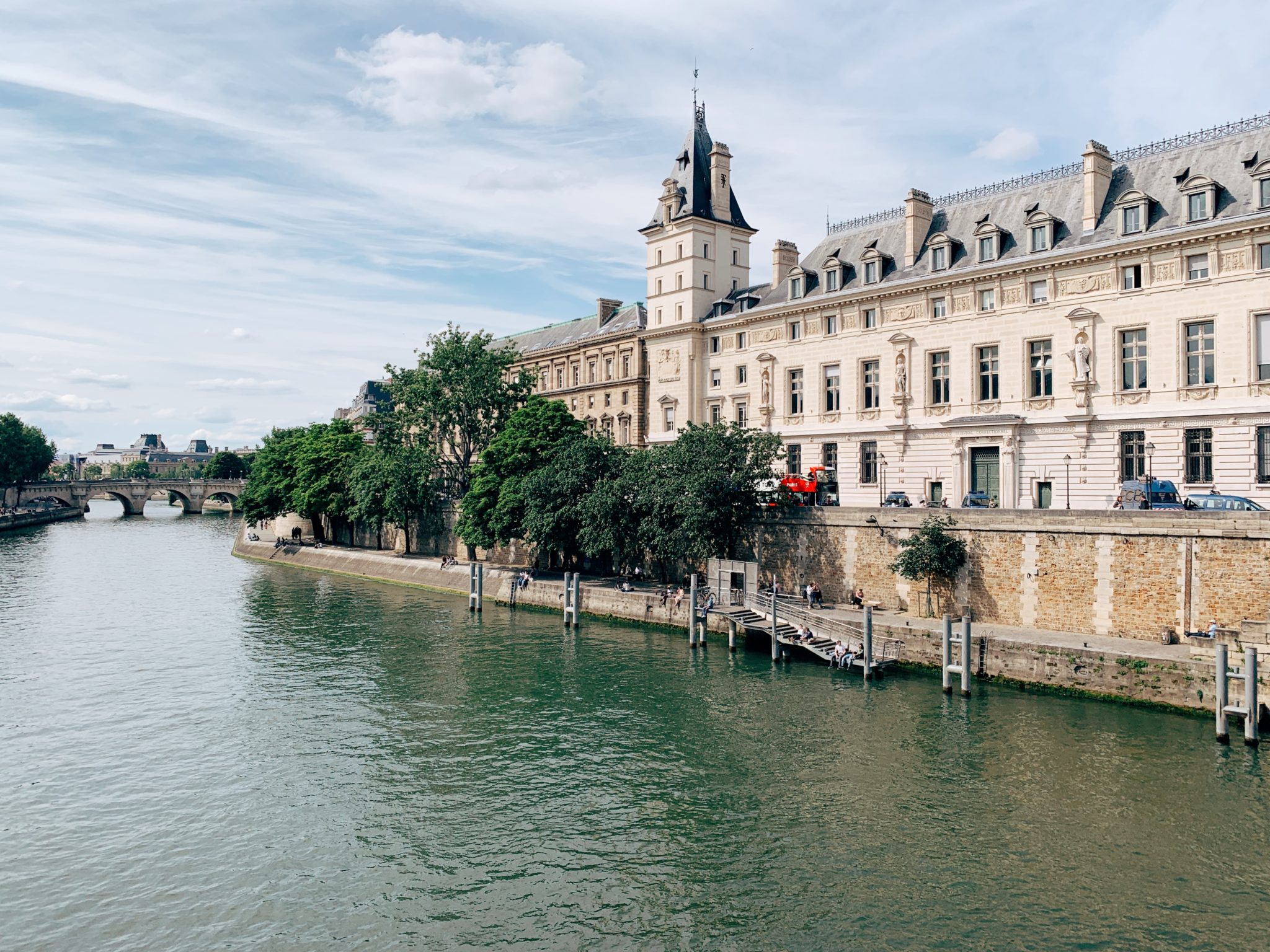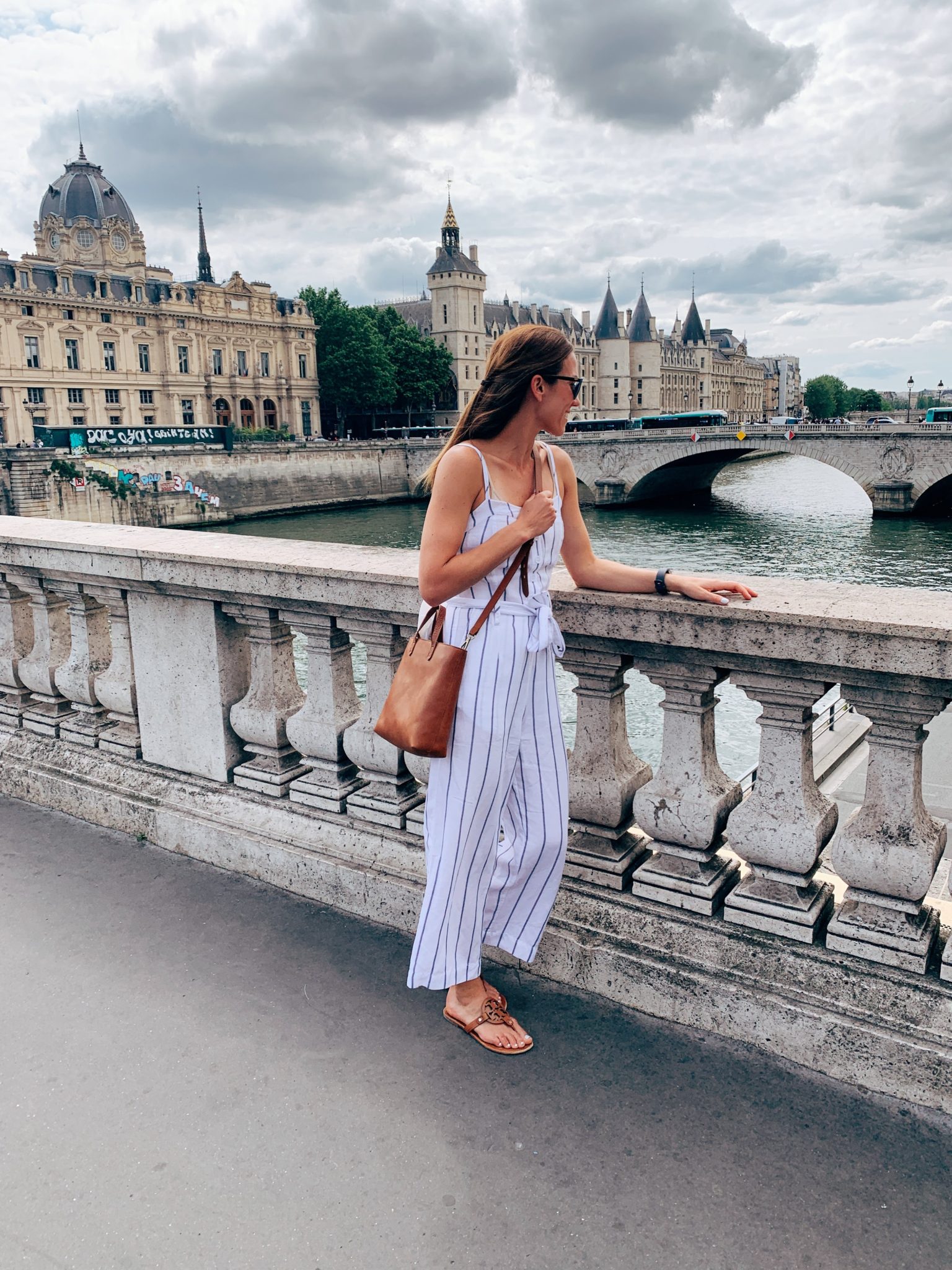 Where We Ate:
Before the Louvre we stopped here and ate lunch because my mom and sister were starving. It wasn't any sort of amazing culinary experience but it was quick, easy and the food was good. I got the roasted vegetable pizza and it hit the spot at the time!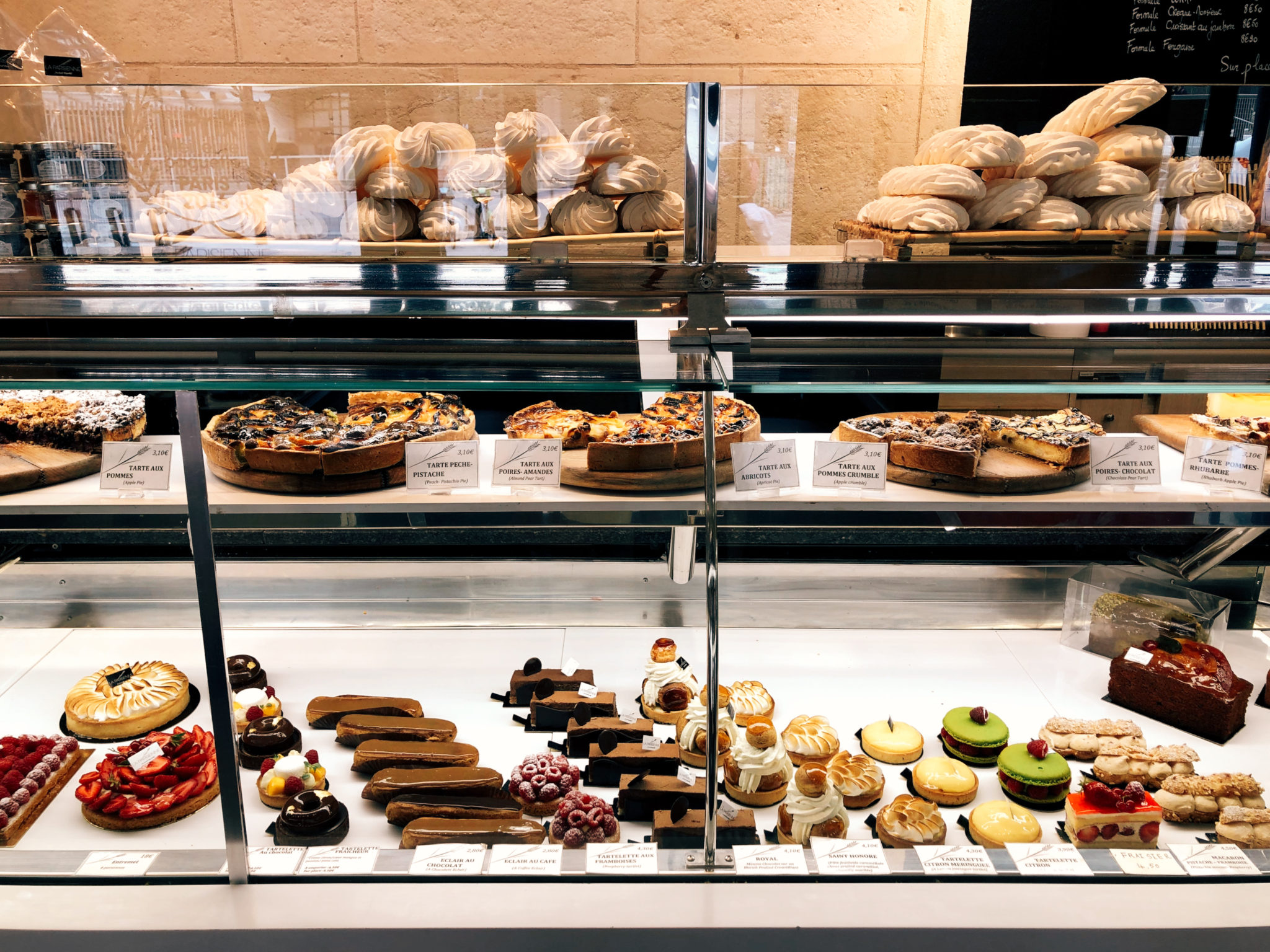 You already know how I feel about this place! Highly recommend the baguette (and just about anything from the above case!)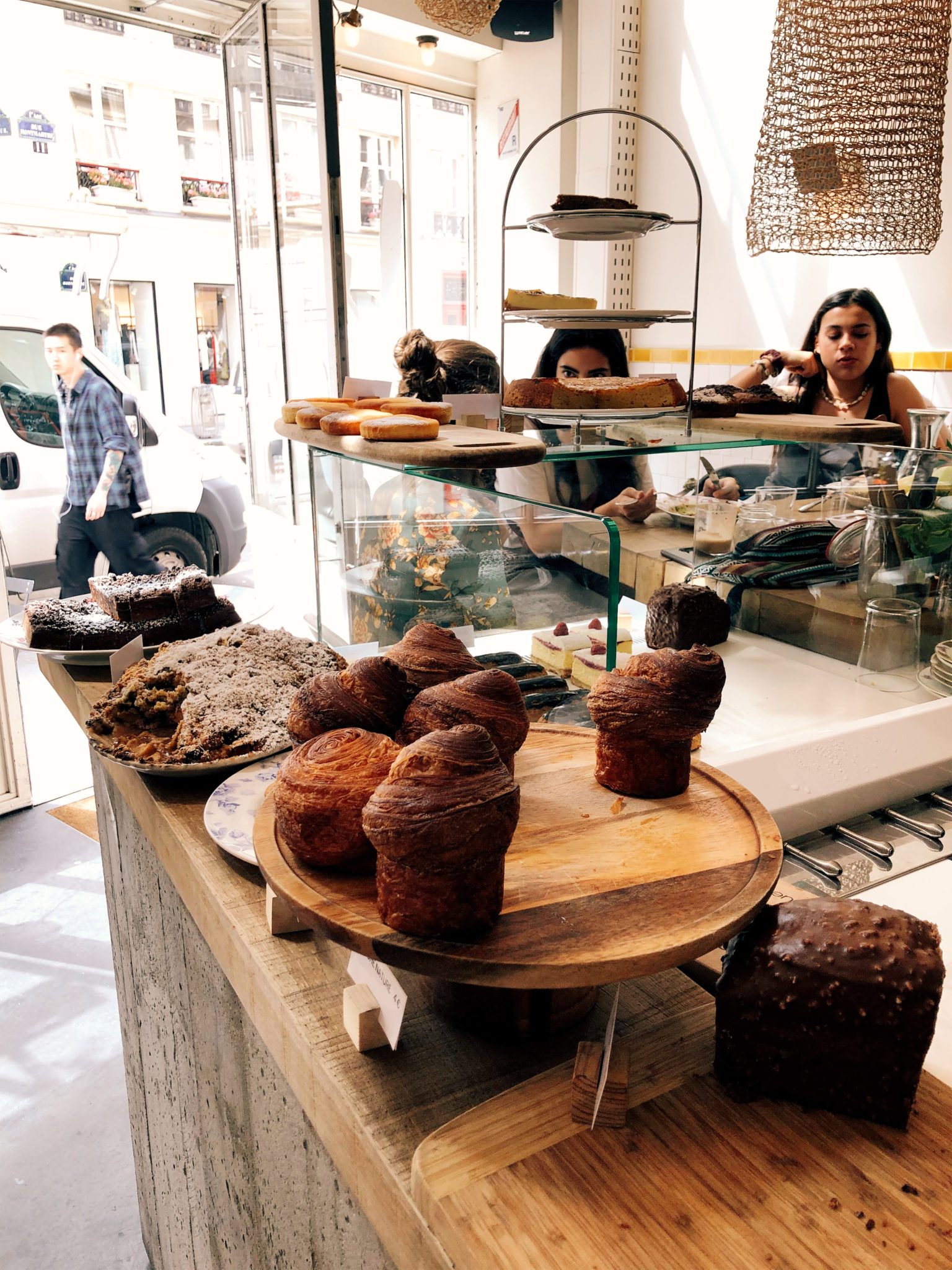 We stopped here for iced coffees and a break from walking. They had soy milk, yummy pastries and a cozy atmosphere. If I were a student in Paris I could definitely see myself spending hours getting work done here!
This place was right next to our hotel. By the time we got back from a busy day, we were more than happy to sit down, people watch out the big windows and eat! I got the croque madame with a side salad and a delicious red wine.
Afterward we grabbed ice cream from the only place left open (Haagen Dazs!) and strolled through the Tuileries while we ate it. I had planned on a run to keep my run streak going in the Tuileries but was honestly so beat after the day that I happily skipped it and thus, ended my streak.
What I Wore: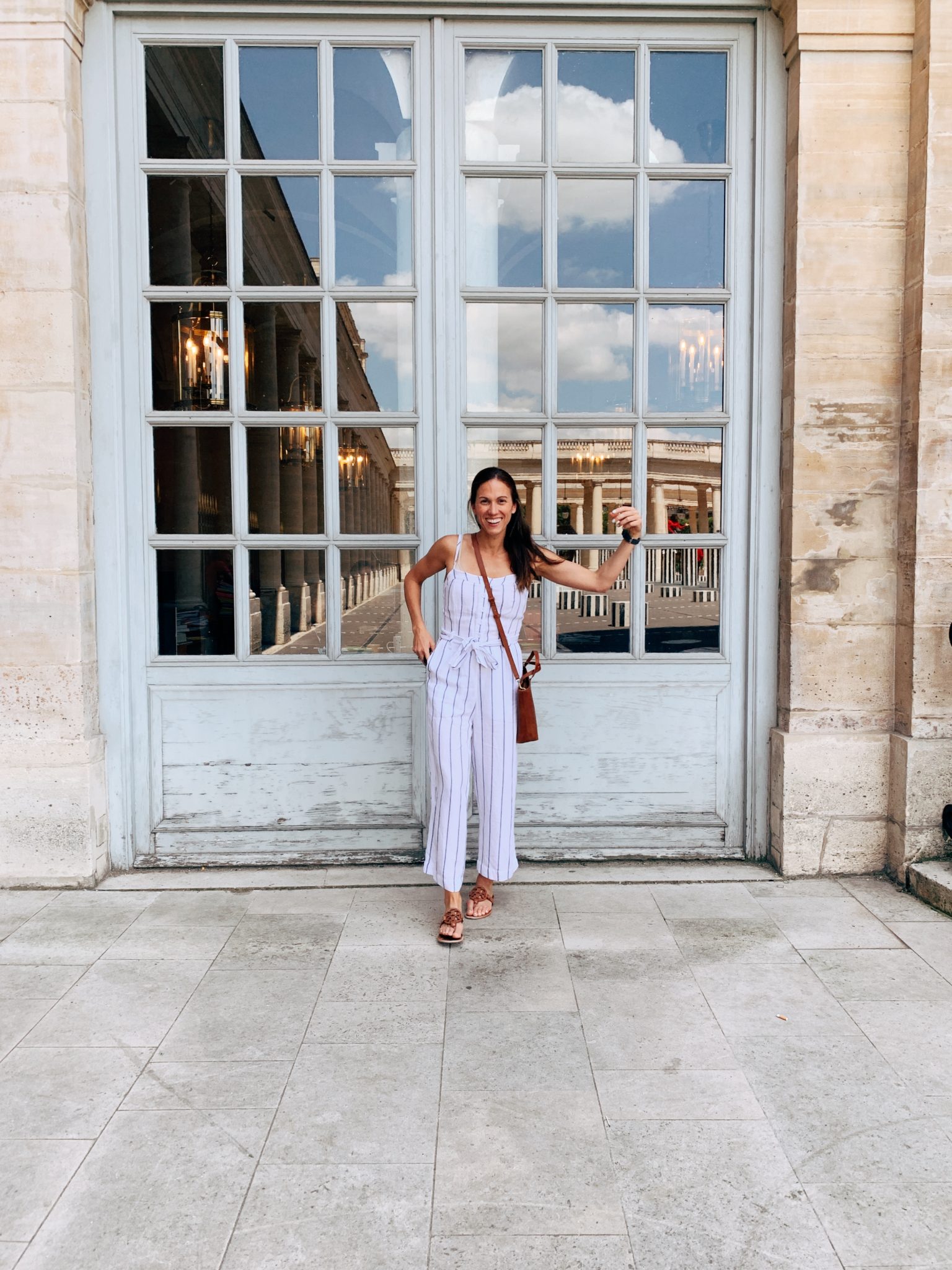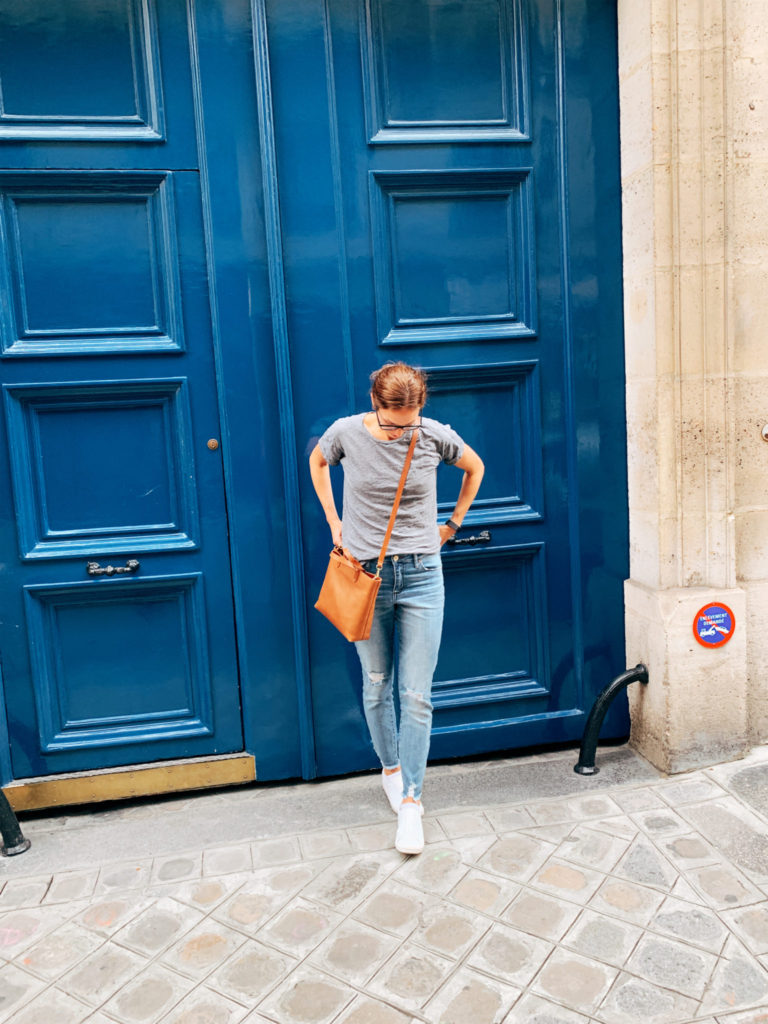 If you made it this far, you're a hero. Day two is up next!
3