a look at what I prepped this weekend for the week ahead!
I actually tried my hand at meal prep this week so I wanted to share!
In the past I was never great at meal prep. Every time I would successfully prep, a lot of the food would end up going to waste because by the time it came around to eating it, I didn't want it.
However, since Owen came into our lives, the way I eat has changed. Where I used to take joy in slowly pulling together my meals every day, now I simply don't have the time to do that for every meal. I've found that I eat the best when I have a few meals prepped that I can just pull out, heat & eat. I don't like to plan out every meal, but having a couple things made for breakfasts, lunches and dinners when I don't have the time to make something is so helpful.
I also wanted to prep some easy, veggie-packed meals for Owen that I could freeze and pull out as needed for breakfasts and snacks. My goal was to get at least one fruit or vegetable into each thing I made for him and I think I was successful! He's had at least one of everything that I've prepped for the week and has gobbled up each thing. It's a double win because it makes meal time so much easier for me, PLUS I know he's getting some good nutrients in each dish regardless (not to mention I've tried everything I've made for him and really enjoy them all too).
So that was my strategy and I think it was all and all I think it was pretty successful!
Here's what I made:
CARROT CAKE BAKED OATMEAL (recipe here)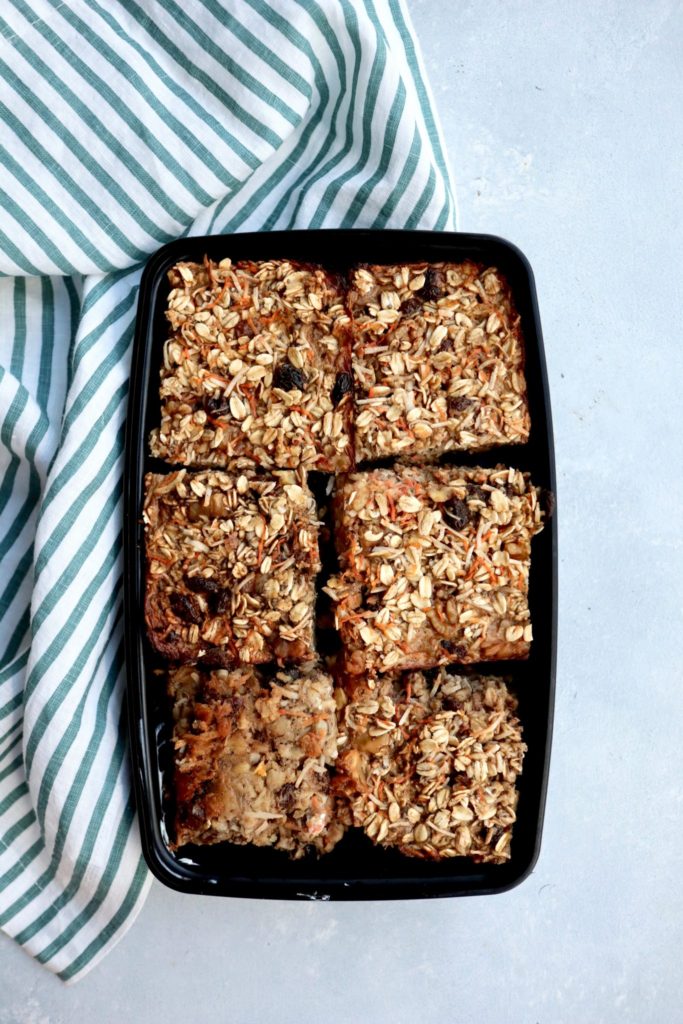 SPINACH BANANA MUFFINS (recipe here)
OWEN'S BREAKFAST COOKIES (recipe coming soon!)
WHOLE WHEAT PEANUT BUTTER PUMPKIN PANCAKES (recipe here)
SPINACH & FETA TURKEY MEATBALLS (recipe here)
VEGGIE-LOADED BAKED CHICKEN MEATBALLS (recipe here)
CHIPOTLE LIME CORN & SWEET POTATO BLACK BEAN BURGERS (recipe coming soon!)
I also prepped some steamed tri-color cauliflower, whole wheat orzo and whole wheat pasta to serve with everything.
I'll check back in at the end of the week and let you know how everything worked out in terms of what we used and if anything went to waste (and to determine whether I'll do it again next week), but overall I feel really good about going into this week and think that the few hours I spent yesterday pulling things together is going to pay off! I also love that I have probably 2 or 3 weeks worth of easy things now stored in the freezer for Owen so that means next week if I prep anything, all I have to worry about is main meals!
12