5 quick and easy, balanced dinner ideas to get you (or your whole family!) through the work week!
Happy Sunday everyone! I hope you all had enjoyable weekends! I'm back for the weekly roundup of your work week dinner game plan. 5 easy dinners for ya to make this week (catch up on previous plans here).
MONDAY: Easy chicken tinga bowls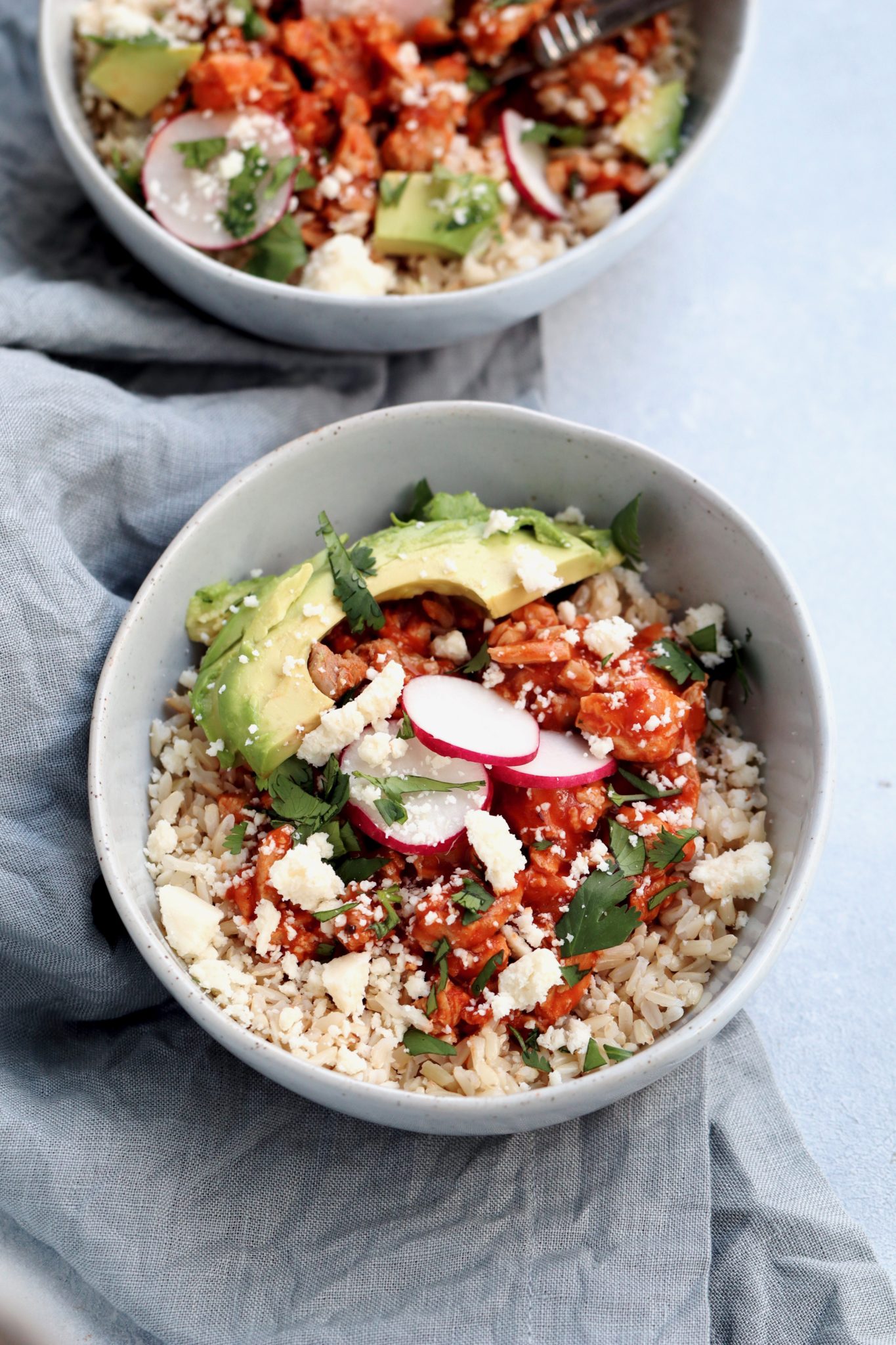 these easy chicken tinga bowls can be prepped over the weekend and eaten all week long! full of whole grains, healthy fat and protein, it's a great meal for the whole household!

Serves: 4
Done in: 55 minutes
Tips: Serve elements separately if serving to kids.
TUESDAY: BBQ shrimp bowls
this bbq shrimp bowl is loaded with everything you'd want to pile on at a summer barbecue! easy to make, full of flavor and perfect for the warmer weather!

Serves: 2
Done in: 35 minutes
Tips: Serve elements separately if serving to kids.
WEDNESDAY: Farro with spinach basil pesto, toasted walnuts and summer vegetables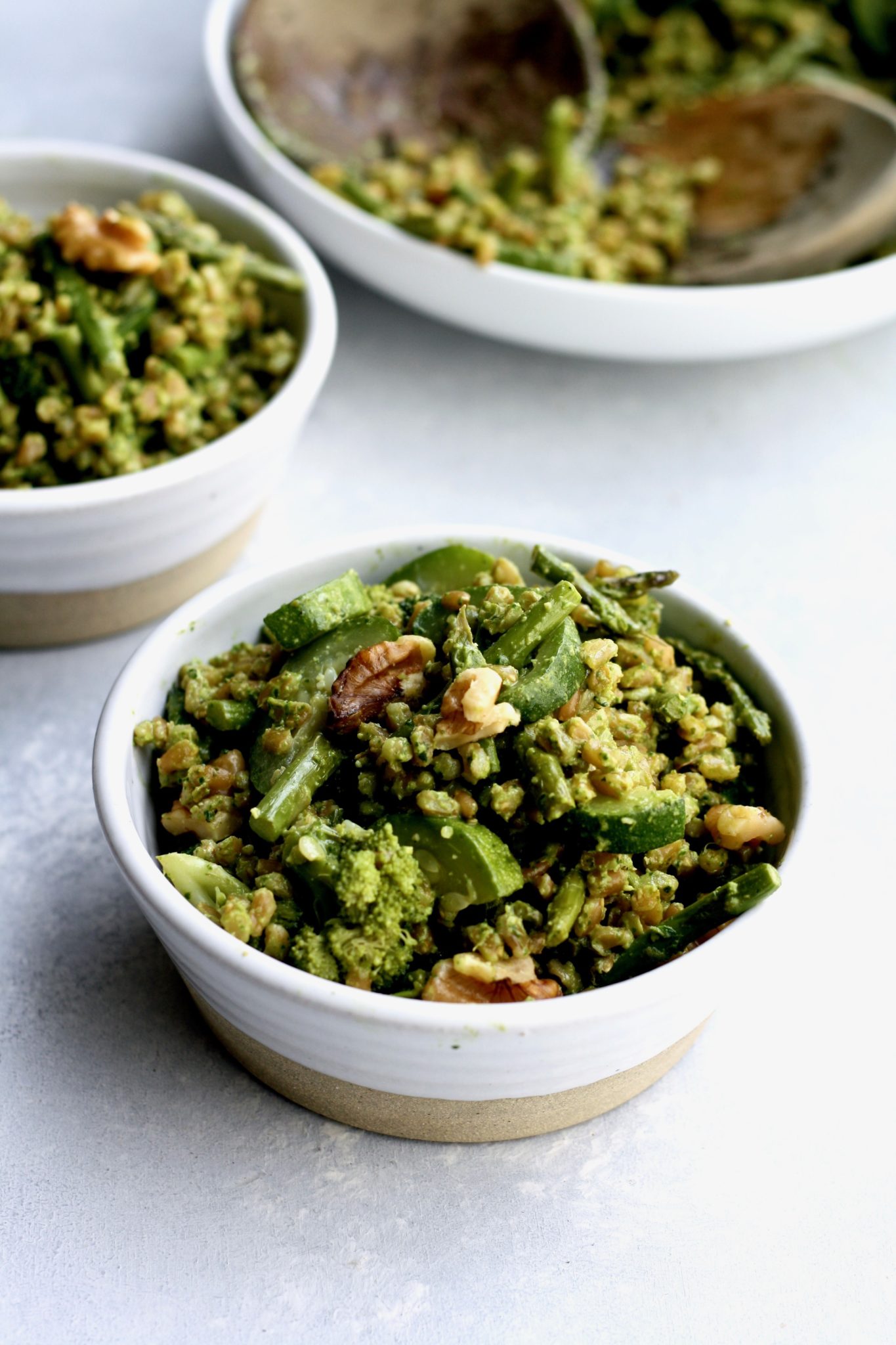 nutty farro is combined with spinach basil pesto, summer vegetables and crunchy toasted walnuts for a flavorful dish that comes together in 30 minutes!
Serves: 4
Done in: 35 minutes
Tips: Pair with warm whole grain bread and a side salad to round out the meal! You can also toss in shredded rotisserie chicken or chickpeas for an added protein boost!
THURSDAY: Feta & spinach turkey meatballs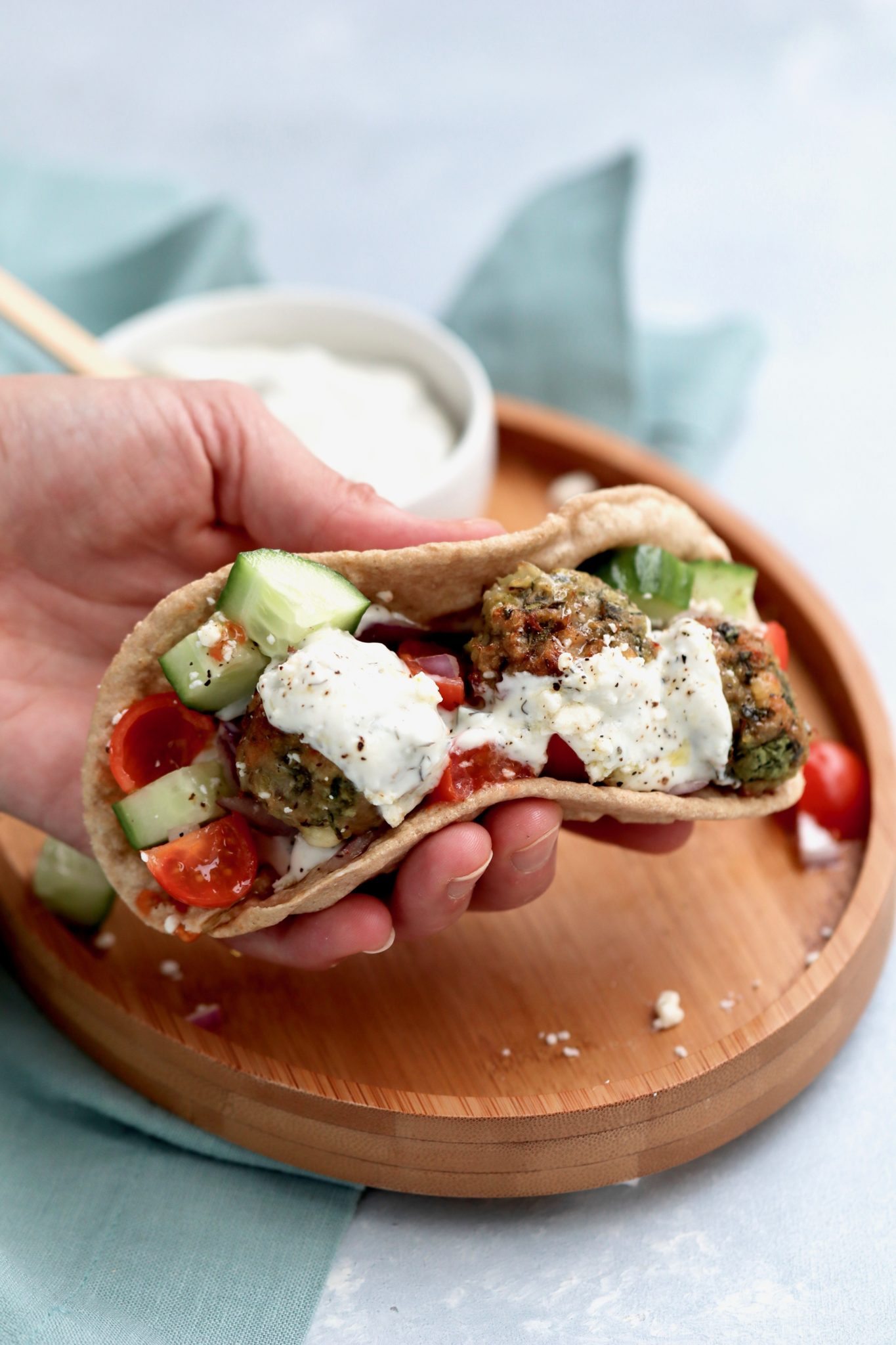 these turkey meatballs are loaded with mediterranean flavor and even sneak a little veggies in! they're easy to make, baked in the oven and pack a great punch of protein per bite.
Makes: 30 meatballs
Done in: 40 minutes
Tips: Serve in a warm whole grain pita with tzatziki, diced cucumber, tomato and red onion or over whole grain spaghetti with a garlic oil sauce!
FRIDAY: Easy whole grain flatbread pizzas
these super simple flatbread pizzas are so easy to make and are absolutely delicious. whole grain pitas replace pizza dough, saving prep time without sacrificing flavor!
Serves: 4
Done in: 15 minutes
Tips: Serve with a mixed greens salad to round out the dish!
PLUS! SOMETHING SWEET TO BAKE & EAT ALL WEEK:
One-bowl peanut butter cup brownies
these easy brownies come together using just one bowl and 10 ingredients! they're super fudgy and filled with peanut butter flavor thanks to the addition of chopped pb cups!
Makes: 15 brownies
Done in: 50 minutes
Tips: warm up before serving and top with a scoop of vanilla ice cream!
0