rounding up 20 lunches that are perfect for the fall season.
Lunch is something I get asked about often by you guys so I wanted to do a quick roundup of my favorite mid-day meals for Fall. All of these can be packed, so if you're bringing your lunch, have no fear, these can work for you too!
this easy grain bowl comes together quickly and combines some of my favorite fall flavors! filled with whole grains, fiber, heart healthy fats and protein, it's the perfect way to celebrate the official start of the season.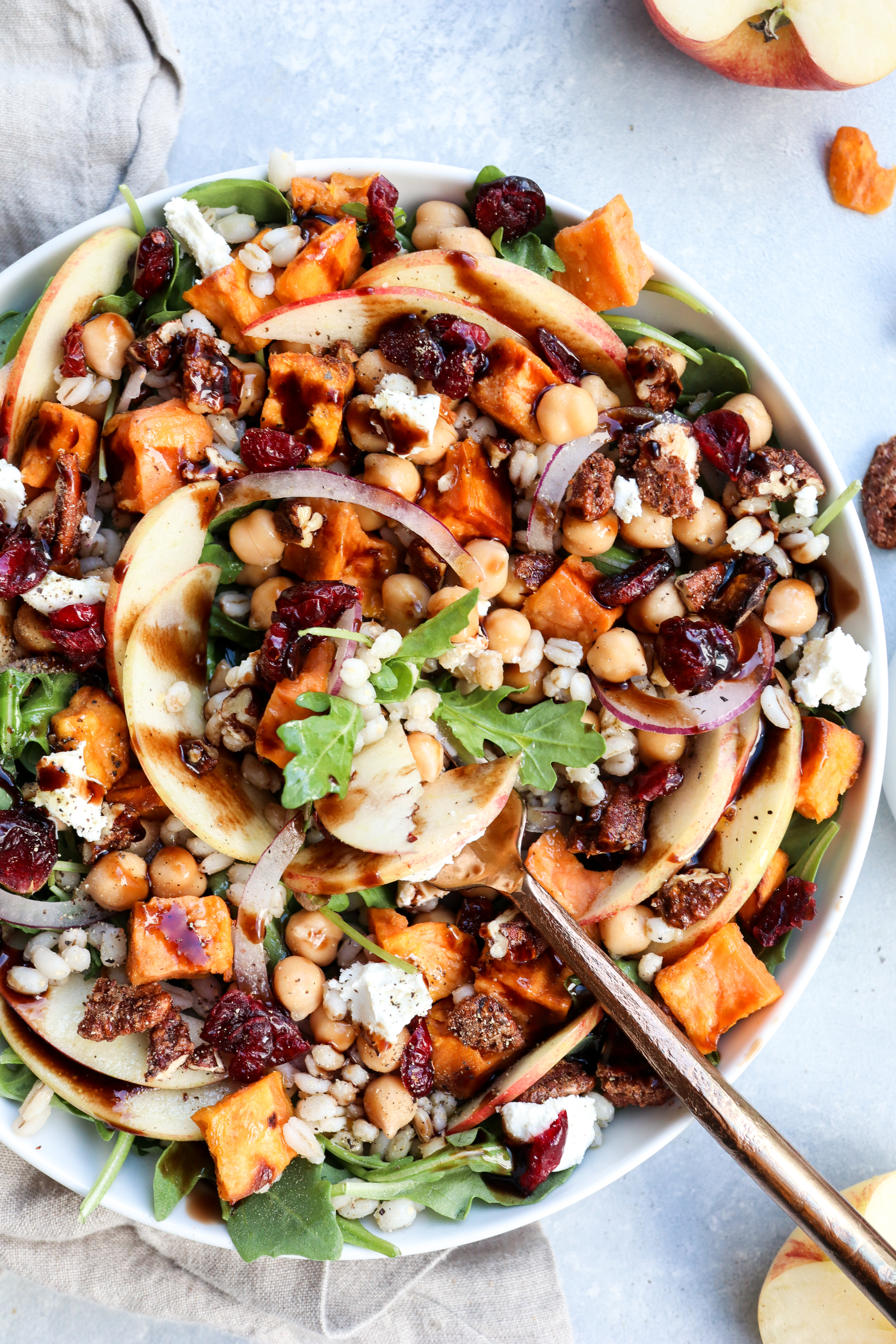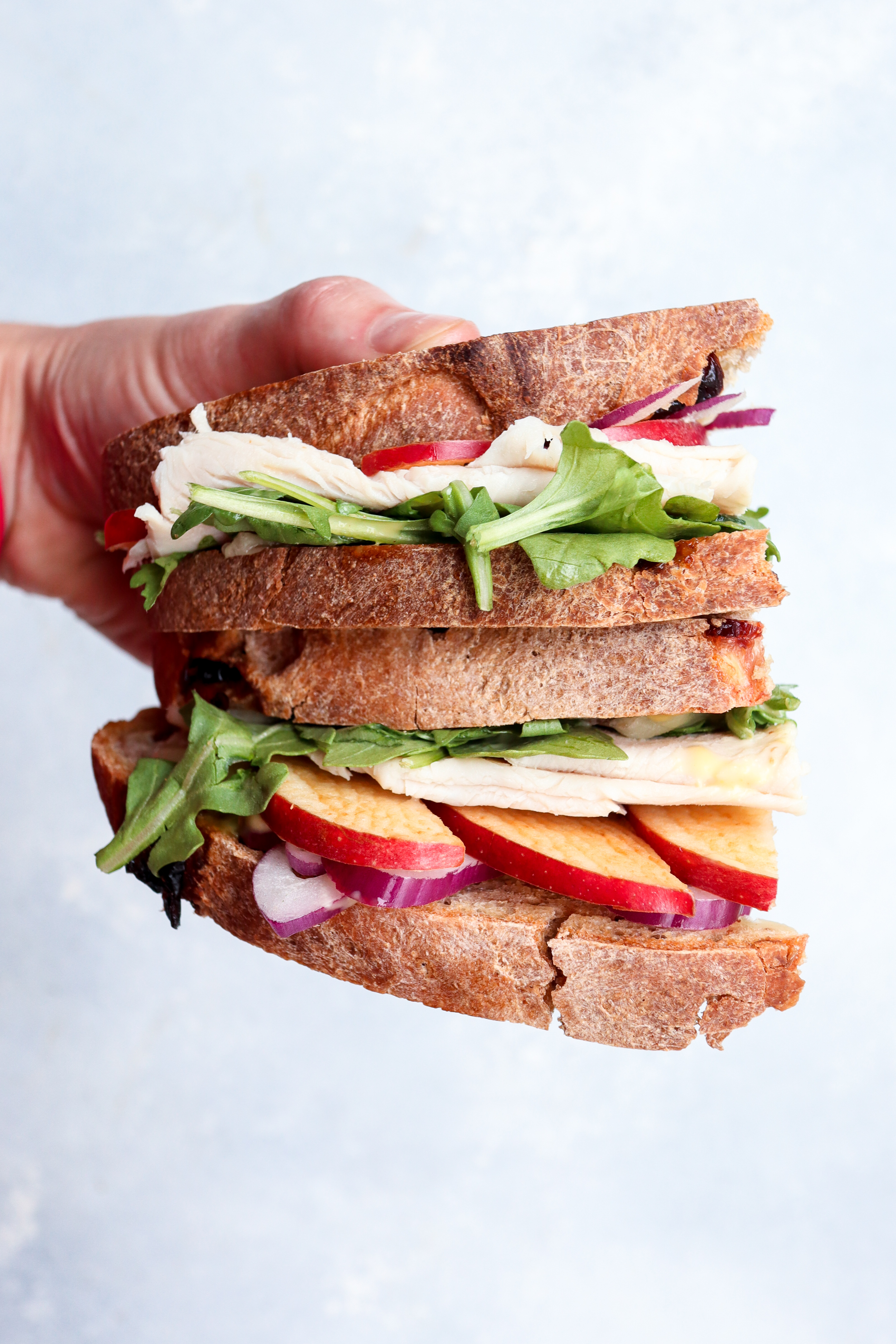 Quinoa, broccoli & apple salad with feta & tofu
this easy quinoa salad is packed with protein, heart-healthy fats, fiber and flavor. serve it on the side or eat it on its own for a quick and easy meal!
Quick and easy veggie-packed meatball soup
this salad is full of autumn flavor including pumpkin spice cornbread croutons, pumpkin seeds and juicy pear. it comes together quickly, making it a great mid-day meal for fall!
Roasted butternut squash & apple soup with parmesan toasted croutons
this roasted butternut squash & apple soup has a velvety smooth texture which pairs perfectly with crisp parmesan toasted croutons making for a symphony of fall flavors in your bowl.
Sweet potato, kale & fontina whole grain strata
This easy strata is perfect for using up fridge leftovers. It takes all of 10 minutes to pull together and results in a flavorful dish offering whole grains, protein, heart-healthy fats and fiber!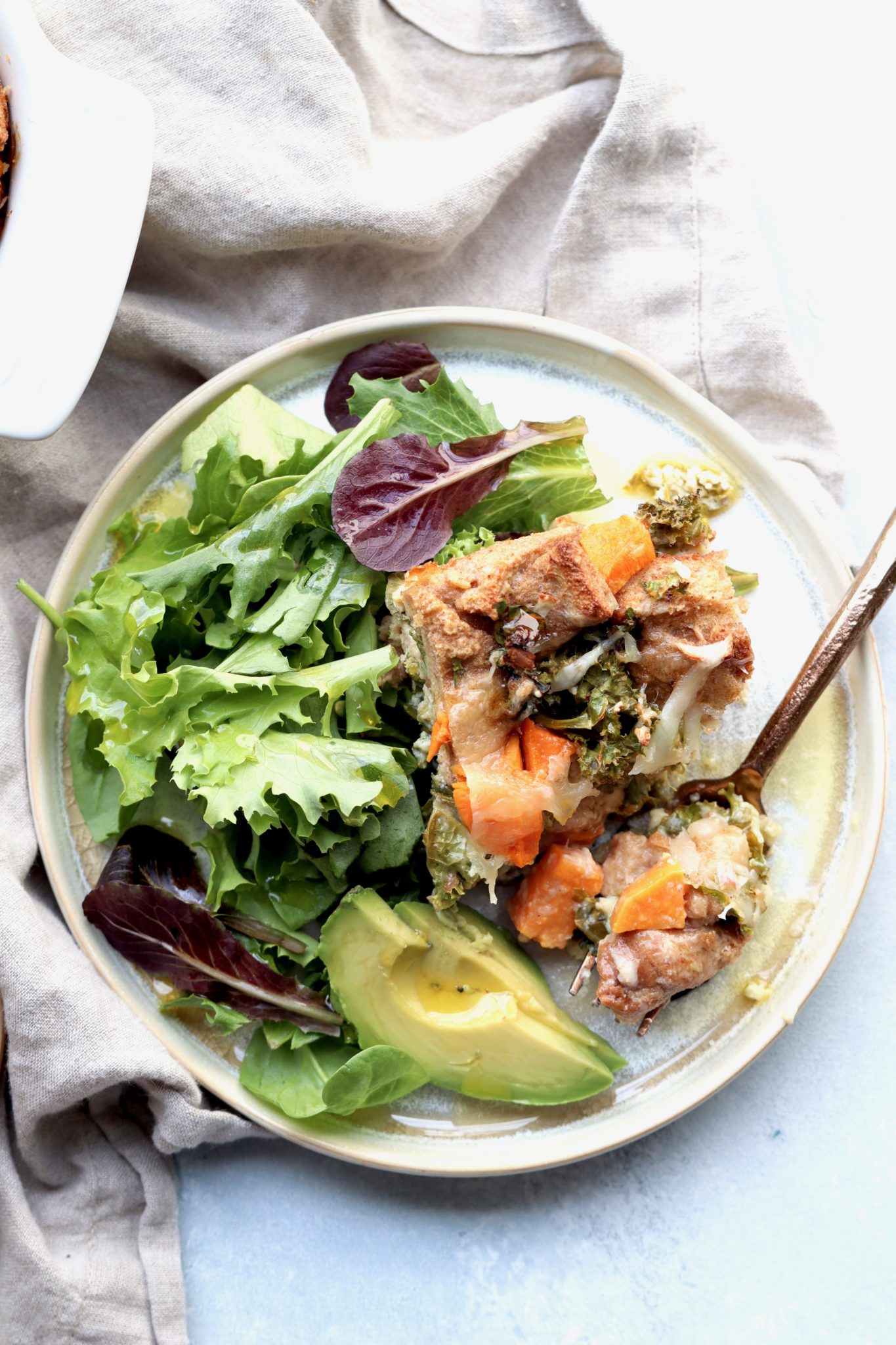 Broccoli, cheese & quinoa soup
hearty broccoli is combined with sharp cheddar, parmesan and quinoa for a warm & comforting soup that's perfect for the cooler weather!
Transitional harvest bounty salad
this salad combines produce from both the late summer and early fall harvests in one delicious bowl, making it a perfect meal as we transition into autumn.
Tri-color quinoa & roasted root vegetable salad with apple cider vinaigrette
tri-color quinoa is combined with crisp roasted root vegetables for an easy grain salad packed with protein & flavor!
Crockpot tuscan white bean, kale & sausage soup
this super simple soup comes together quickly then marinates all day while you work in the crockpot for a warm & comforting dish when you get home!
Roasted harvest vegetable farro & feta bowl
this vegetarian roasted harvest vegetable and farro bowl comes together quickly, is full of fall flavor and provides filling whole grains, fat and fiber for a meal that will hold you over for hours!
Hearty black bean, sweet potato, quinoa and turkey chili
this chili has become a go-to in our house. it's easy to pull together, is full of flavor and fills you up as much as it comforts you!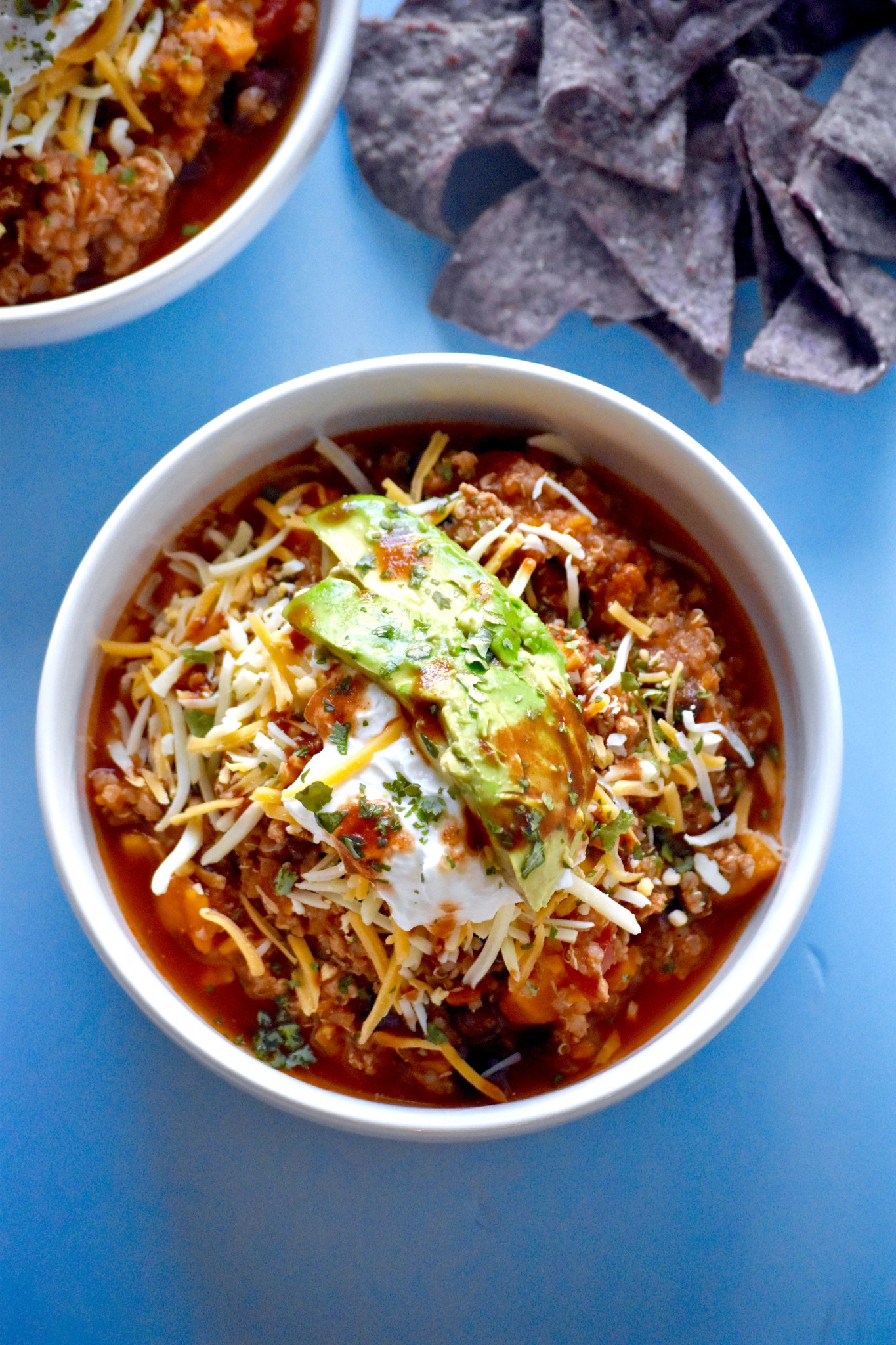 there's nothing fancy about this easy kale & quinoa salad – it just comes together quickly and is bursting with fall flavors, plant-based proteins, fiber and heart-healthy fats.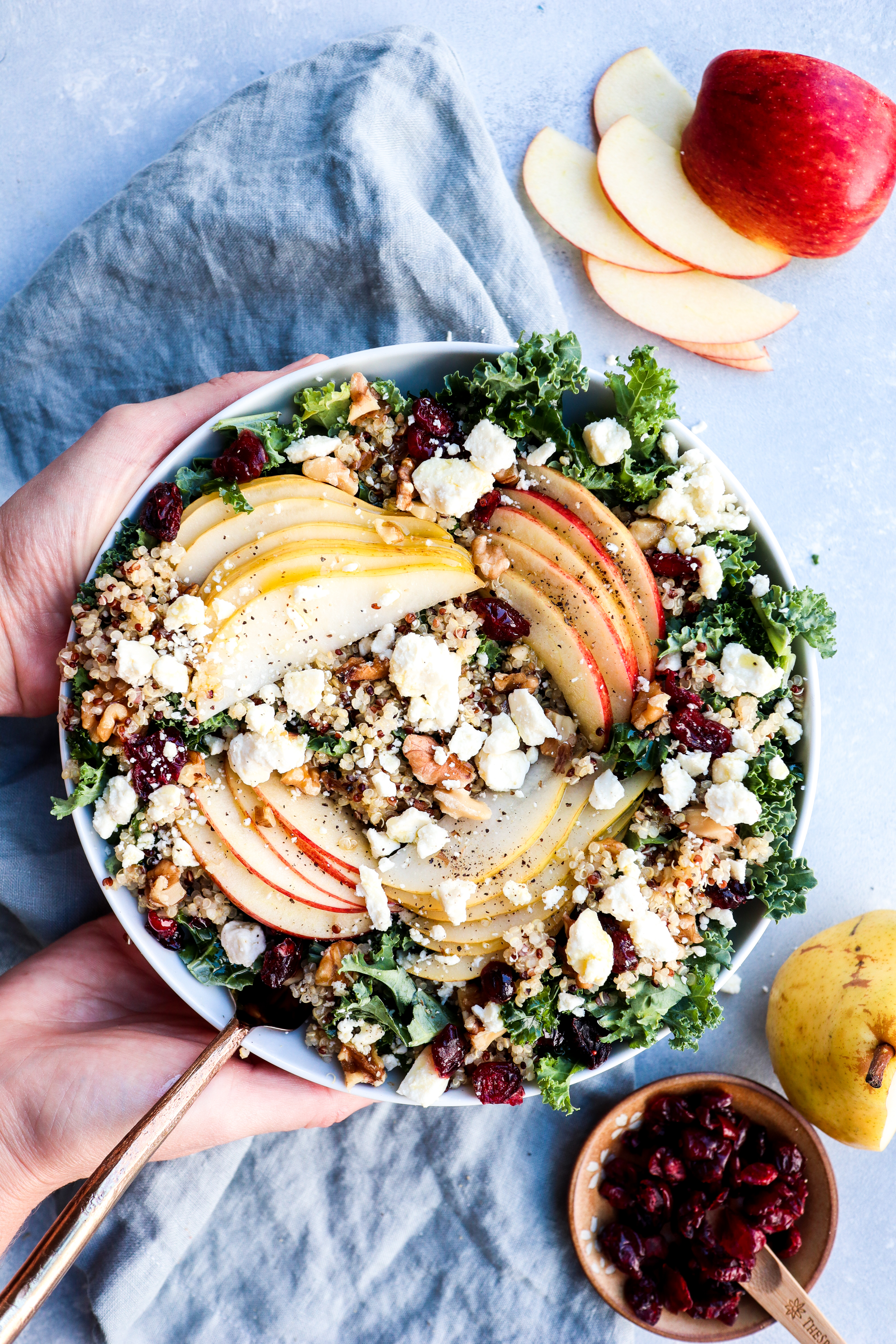 Creamy red lentil, kale & quinoa stew
red lentils combine with kale, quinoa and creamy yogurt for a delicious vegetarian meal that's as comforting as it is easy to make!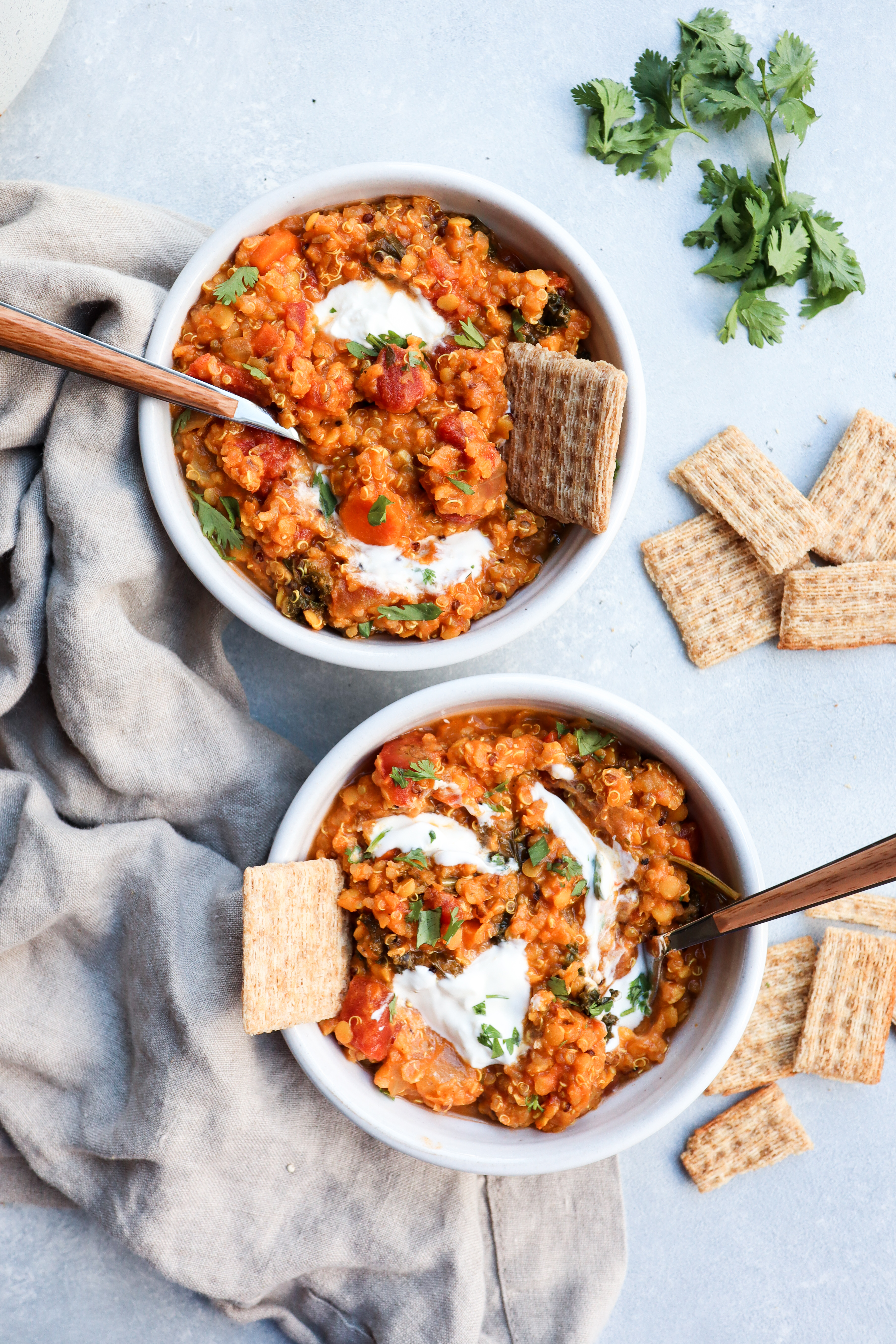 Harvest Root Vegetables & Chicken Apple Sausage
this dish brings together a delicious medley of autumn roasted vegetables, chicken apple sausage, crunch walnuts and tart dried cranberries. done in 30 minutes and less than 10 ingredients!
Tortellini & chickpea italian soup
this vegetarian soup comes together in less than 30 minutes and is hearty, satisfying and packs a load of nutrients and vegetarian-protein.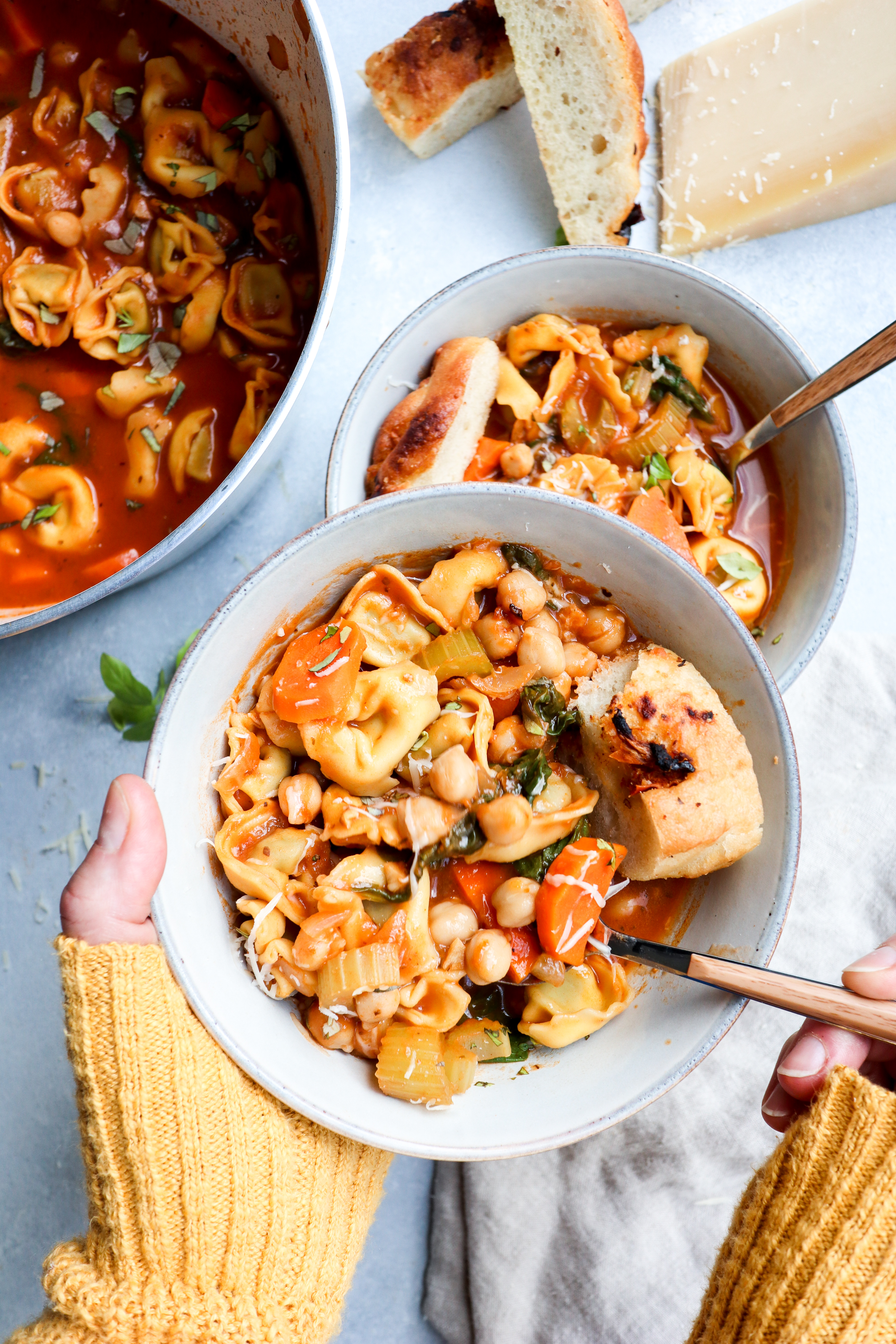 the best of fall harvest is brought to this easy grain salad. it's providing fiber, fat and amazing flavor making it a great mid-day meal.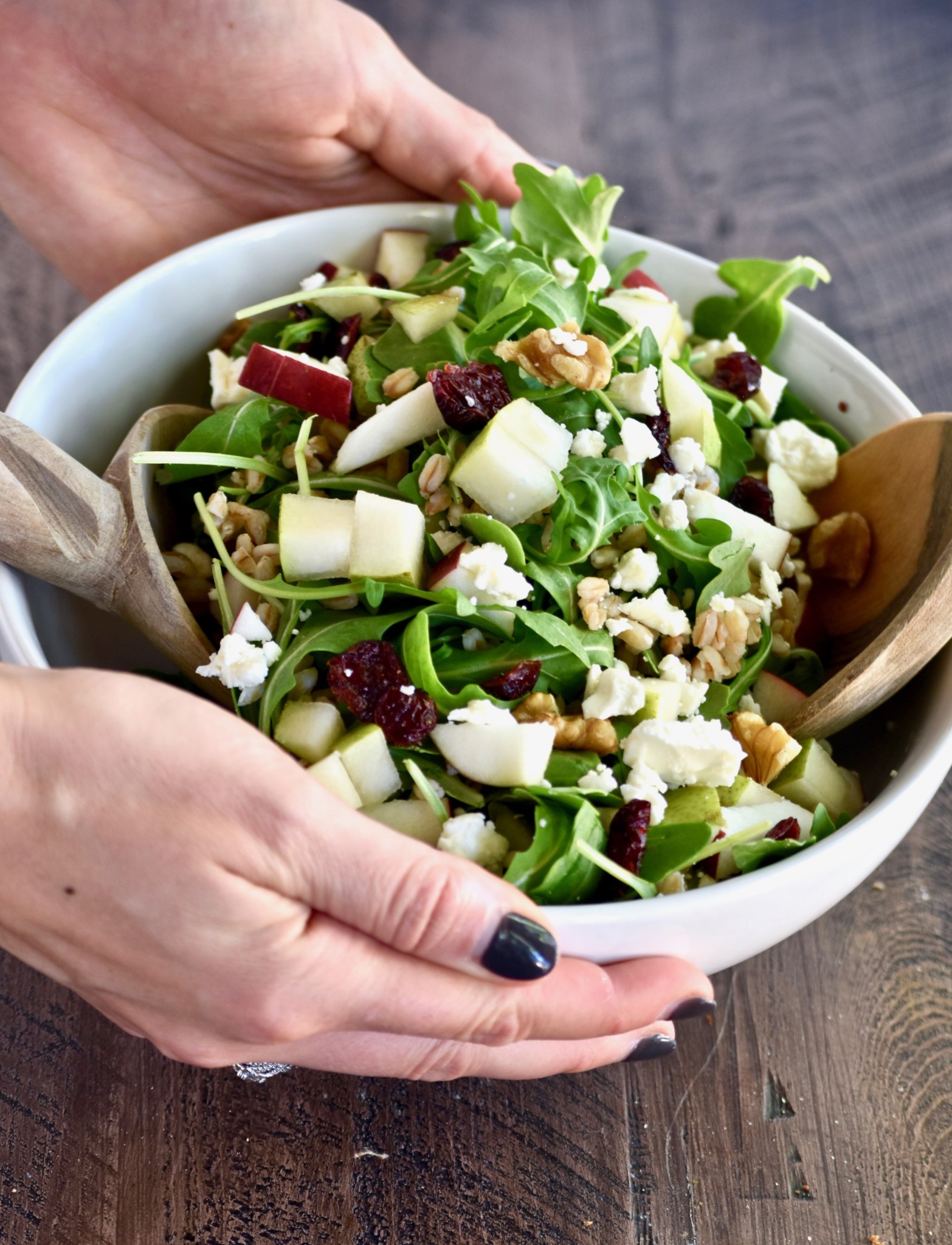 Roasted harvest vegetable barley bowl
anything goes with this easy roasted harvest vegetable barley bowl. roast up any veggies you have on, toss with some nuts & goat cheese and serve with a heaping square of cornbread.
180