rounding up 5 easy breakfast options to fuel your morning every day this week!
If you're in a bit of a morning meal rut, I've got you covered. I'm rounding up 5 easy breakfasts that not only come together quickly but will fill you up and keep you going all morning long! Happy Monday my friends!
MONDAY: Cheese & veggie egg cups
these are SO simple to prepare then pull out when you need them for easy breakfasts. an added bonus? they work for pretty much any meal! Whether you pair it with toast, avocado and an orange or throw them over a big bed of greens, they'll fill you up and keep you going!
TUESDAY: Cinnamon raisin apple walnut oatmeal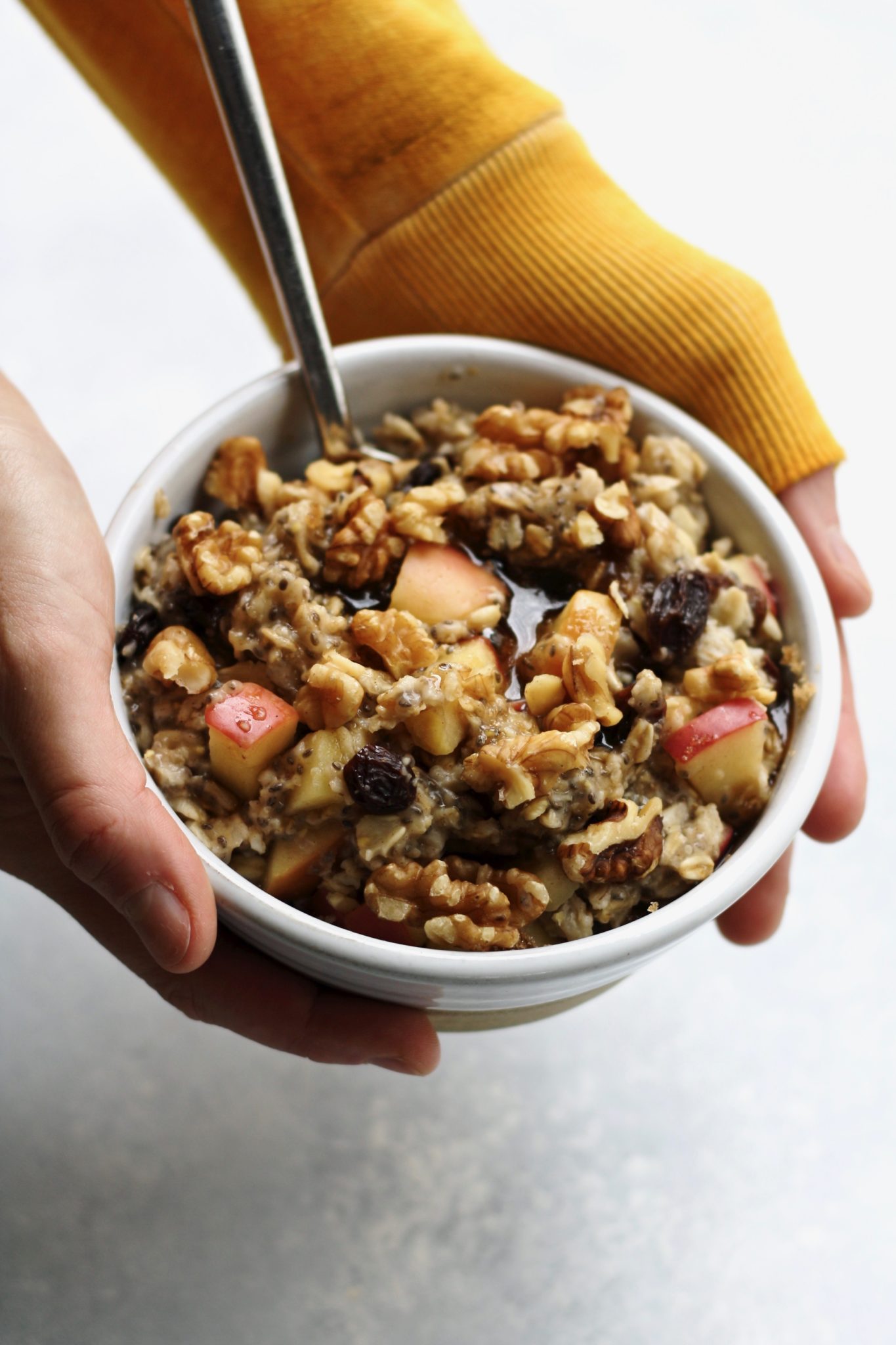 One of my favorite warm & comforting weekday morning meals! It comes together quickly and is loaded with filling fiber, protein and heart-healthy fats! If you're anything like me, you'll be licking the bowl clean!
WEDNESDAY: Whole grain spiced pear pancakes
Who says you have to wait until the weekend to have pancakes? These take 10 minutes flat to whip up and are loaded with delicious spiced pear flavor. And if pancakes in the morning seems too overwhelming, whip them up at night, pop them in the freezer and pull them out as needed!
THURSDAY: Super green yogurt smoothie bowl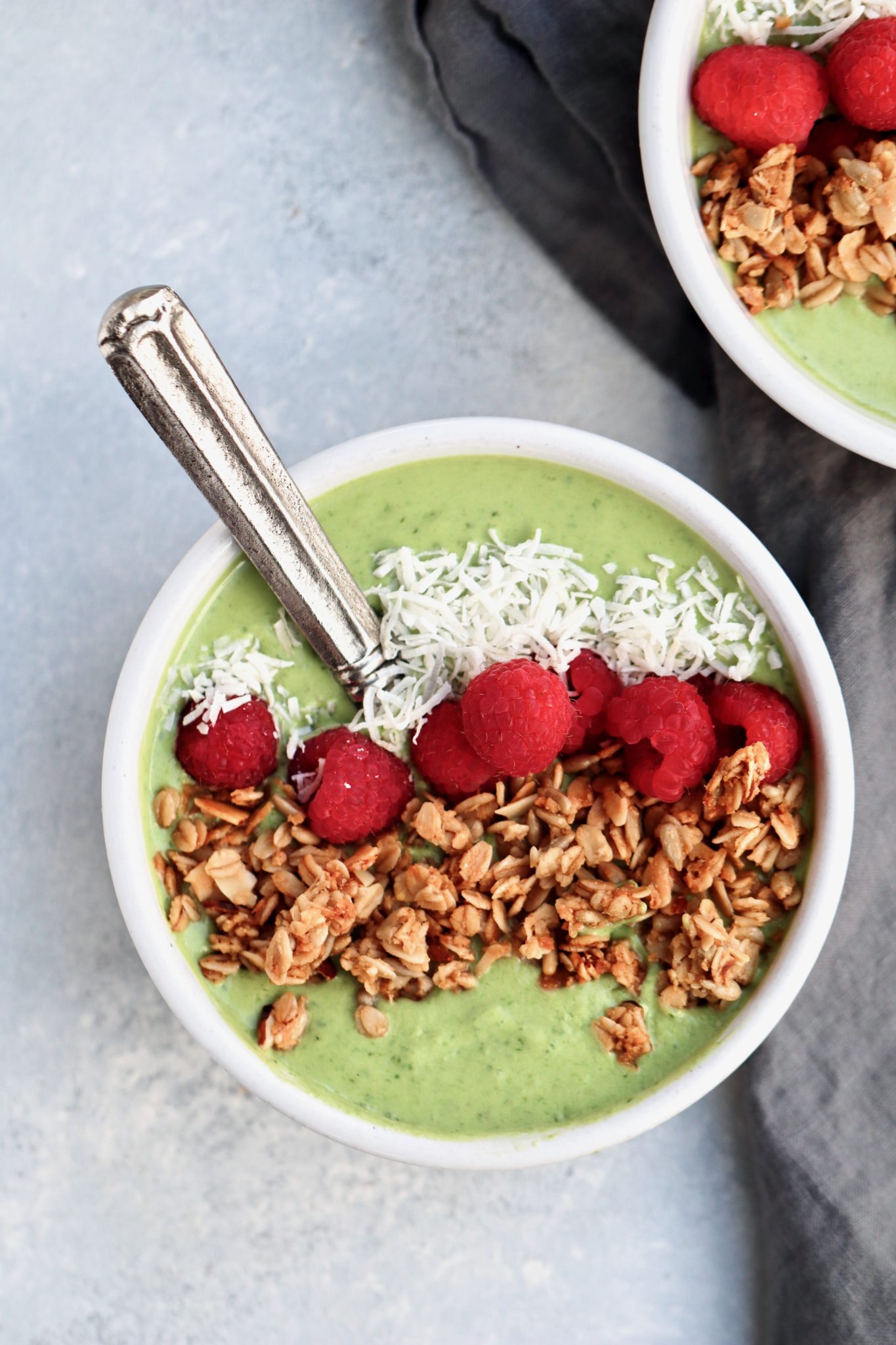 Unfortunately this is the season for germs! Boost your immune system with these easy super green yogurt smoothie bowl. Loaded with nutrition, it takes just 5 minutes to make and can easily be thinned into a drinkable smoothie to take on the go by adding a little more liquid!
FRIDAY: Easy blueberry breakfast parfaits
These parfaits are loaded with protein and fiber and take all of 5 minutes to make. Swap in whatever fruit you have on hand and if you want to take it to go, simple pack all the elements separately and assemble once you're ready to eat!
3