5 quick and easy, balanced dinner ideas to get you (or your whole family!) through the work week!
Back with another work week dinner game plan! Hoping my last post like this inspired some yummy weeknight dinner ideas that were quick and easy to make and that this week's post can do the same for the week ahead!
MONDAY: Zucchini pasta with white beans and blistered tomatoes
Serves: 2-4
Done in: 20 minutes
Tips: Serve with a small side salad to round it out and feel free to add shredded chicken right on top if you have a household of big meat eaters!
TUESDAY: Oven roasted salmon with feta, asparagus & cranberry farro
Serves: 2-4
Done in: 35 minutes
WEDNESDAY: Spicy chicken & veggie stir-fry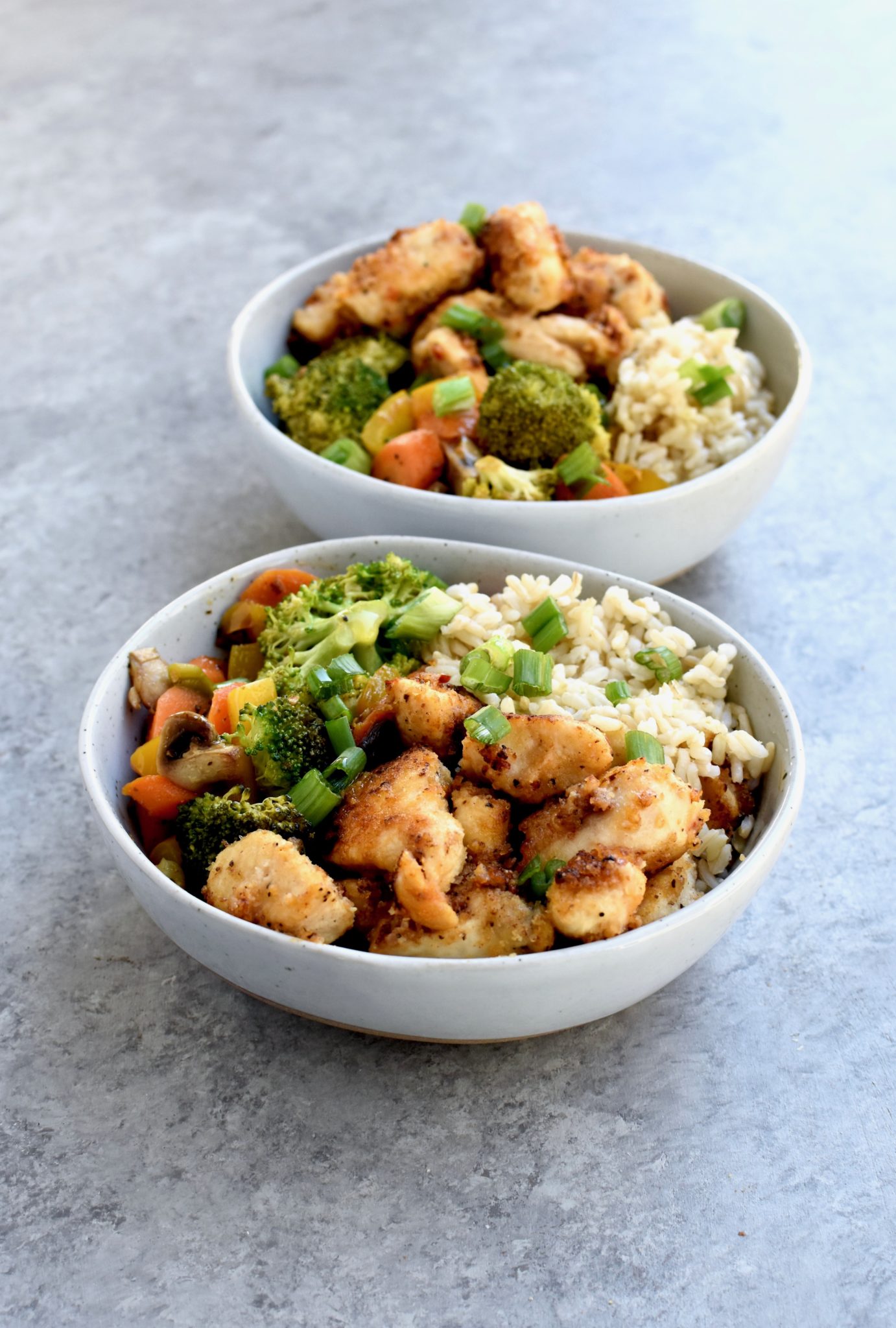 Serves: 2-4
Done in: 30 minutes
Tips: If serving to kids/toddler, serve elements separately as that may increase acceptance
THURSDAY: Smashed mexican sweet potatoes
Serves: Recipe serves 2, but you can make as many sweet potatoes as you want to serve more!
Done in: 30 minutes
Tips: Serve with chips and salsa to round out the meal. If serving to a family, set out all the toppings and let everyone have fun adding their own!
FRIDAY: Whole wheat vegetable calzones
Serves: 4 (more if serving kids as they will likely only eat half)
Done in: 30 minutes
Tips: Serve with a side salad to round out the meal
7