5 quick and easy, balanced dinner ideas to get you (or your whole family!) through the work week!
It's been too long since I pulled together a work week dinner game plan post, so it was time to change that! I'm switching it up and sharing on a Friday instead of Monday since I know most people shop over the weekend for the week ahead – hope this is helpful!
MONDAY: Weeknight Tofu Veggie Stir-Fry
this weeknight tofu veggie stir-fry is not only budget-friendly and meatless, but it comes together in just minutes and is full of flavor. satisfying as it is easy, it's a perfect weeknight staple.
Serves: 3-4
Done in: 30 minutes
Tips: This is a dish the whole family can get behind. Not into tofu? Swap in some cubed chicken breast! Find a stir-fry veggie mix everyone will like or make your own out of your favorites!
TUESDAY: Sausage & White Bean Veggie Soup
what's more comforting than a warm bowl of soup in the winter, am I right? this comes together quickly and is full of italian flavor! serving up protein and fiber with each bite, it pairs perfectly with hearty, salty crackers for a winter meal that will warm you from the inside out!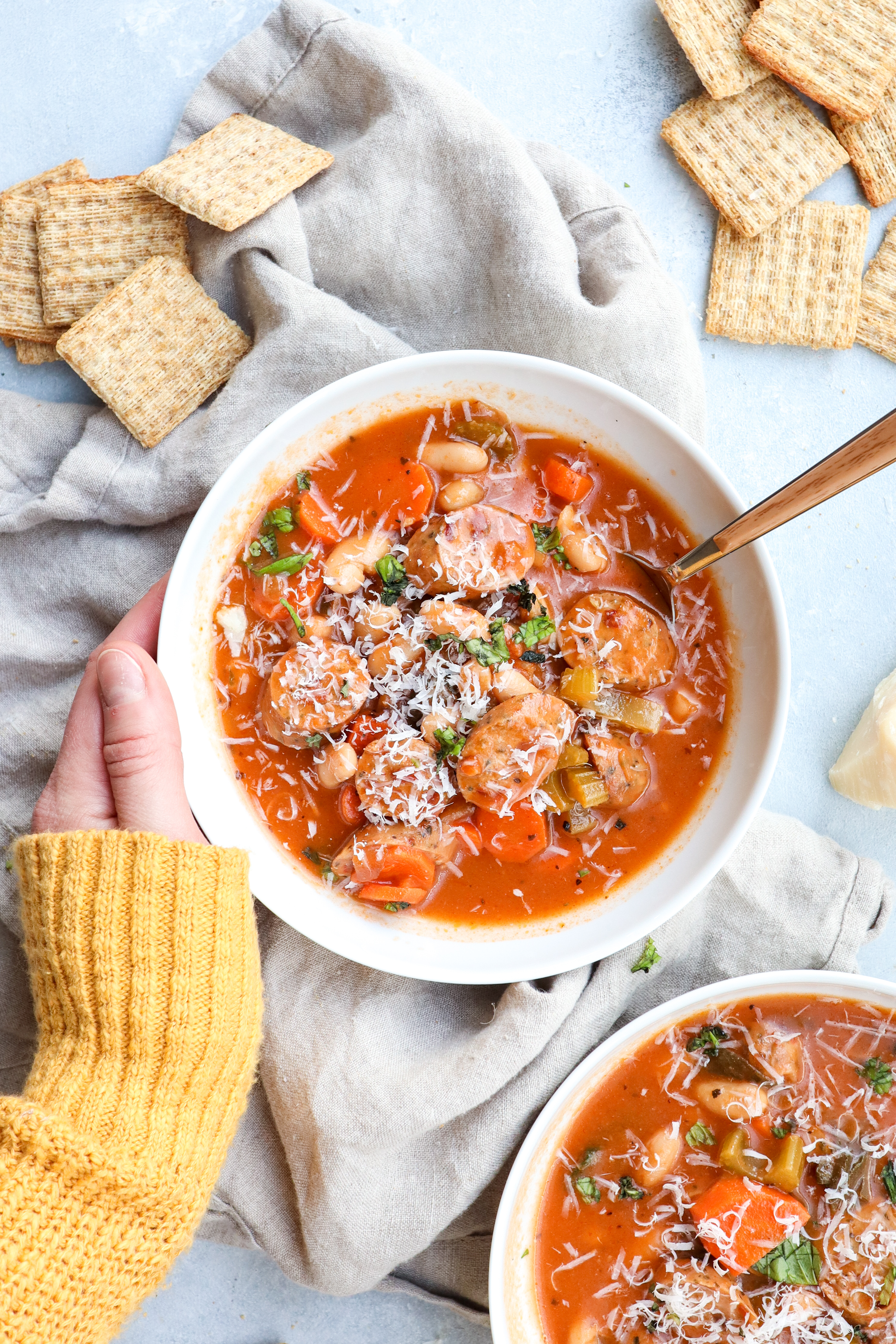 Serves: 4-6
Done in: 35 minutes
Tips: If serving to toddlers, dice everything very fine. Feel free to omit the sausage if it's not your thing and sub any veggies you have on hand (mushrooms, zucchini and kale would all work great here!).
WEDNESDAY: Baked Lentil "Meatballs"
these tender baked lentil "meatballs" utilize pre-steamed lentils so they come together in a matter of minutes making for an easy meatless dinner or lunch the whole family will love.
Serves: 15-20 meatballs
Done in: 20 minutes
Tips: These work well when served over pasta, in a sub roll for a 'meatball' sub or as is with a veggie side and some bread.
THURSDAY: Asian glazed salmon with veggie rice
this easy salmon dish takes just about 30 minutes to make and is full of flavor. salmon is brushed with an asian-style glaze, cooked to perfection then placed over a delicious veggie rice for a simple weeknight dinner for two.
Serves: 2-4
Done in: 30 minutes
Tips: If you're having trouble getting people in your life on board with salmon, this is the dish that will do it! Full of bold asian flavors, it's a great way to mix up your usual salmon meal!
FRIDAY: Restaurant Quality Chicken Parm
love chicken parm but can never get it quite right? this restaurant quality chicken parmesan will change that! coming together quickly, you'll swear it came straight from your favorite local joint!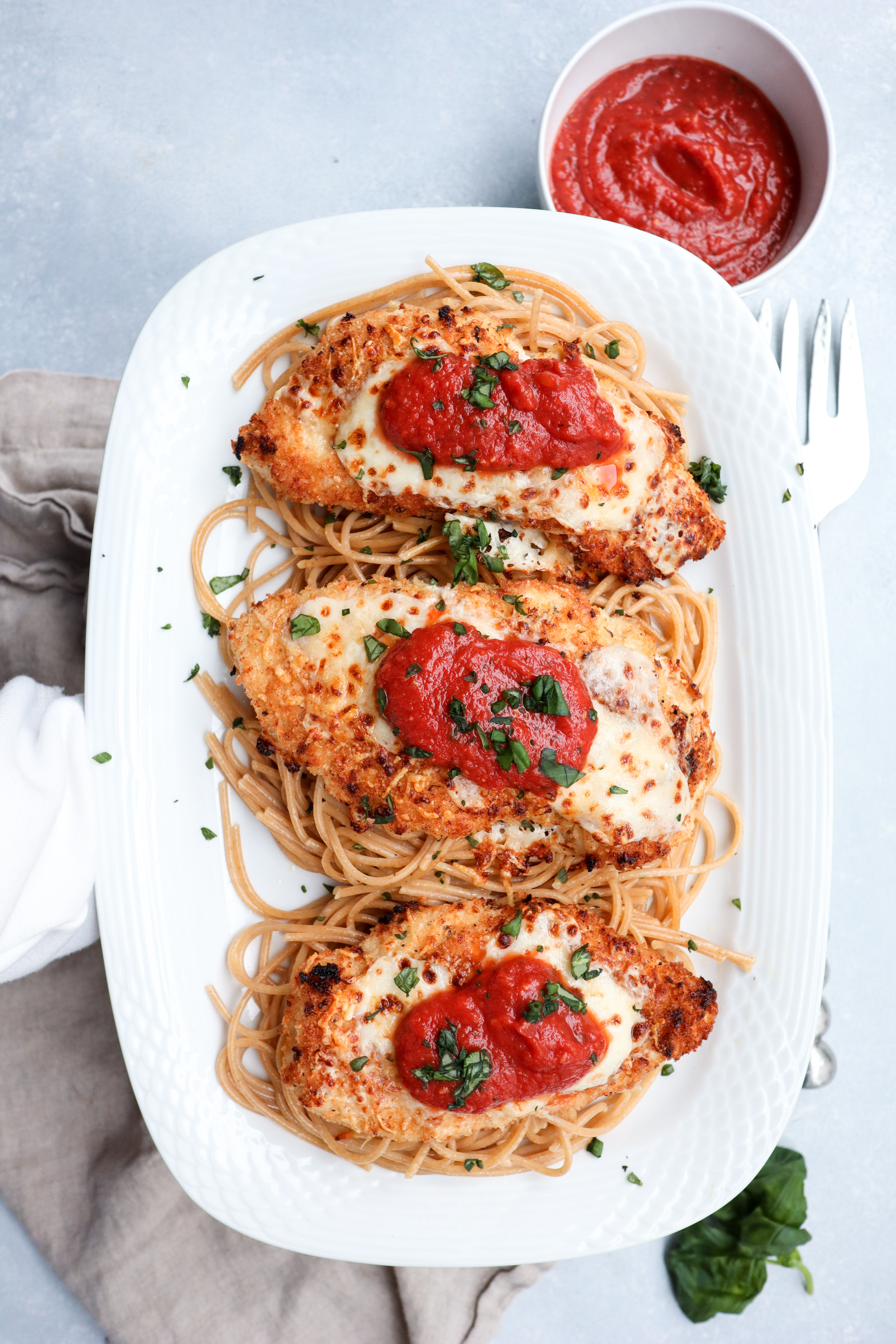 Serves: 4 chicken breasts
Done in: 40 minutes
Tips: These work well when served over pasta, in a sub roll for a chicken parm sub or as is with a veggie and grain side!
8