sharing 7 savory breakfast ideas to inspire your morning meal!
I was scrolling through my Breakfast & Brunch section the other day and realized that I've skewed much more sweet than savory lately. Since I know a lot of you prefer a savory breakfast, I wanted to do a round up of some of my favorite savory breakfast ideas! So without further ado, here you go!
Sweet Potato, Kale & Fontina Whole Grain Strata
This easy strata is perfect for using up fridge leftovers. It takes all of 10 minutes to pull together and results in a flavorful dish offering whole grains, protein, heart-healthy fats and fiber.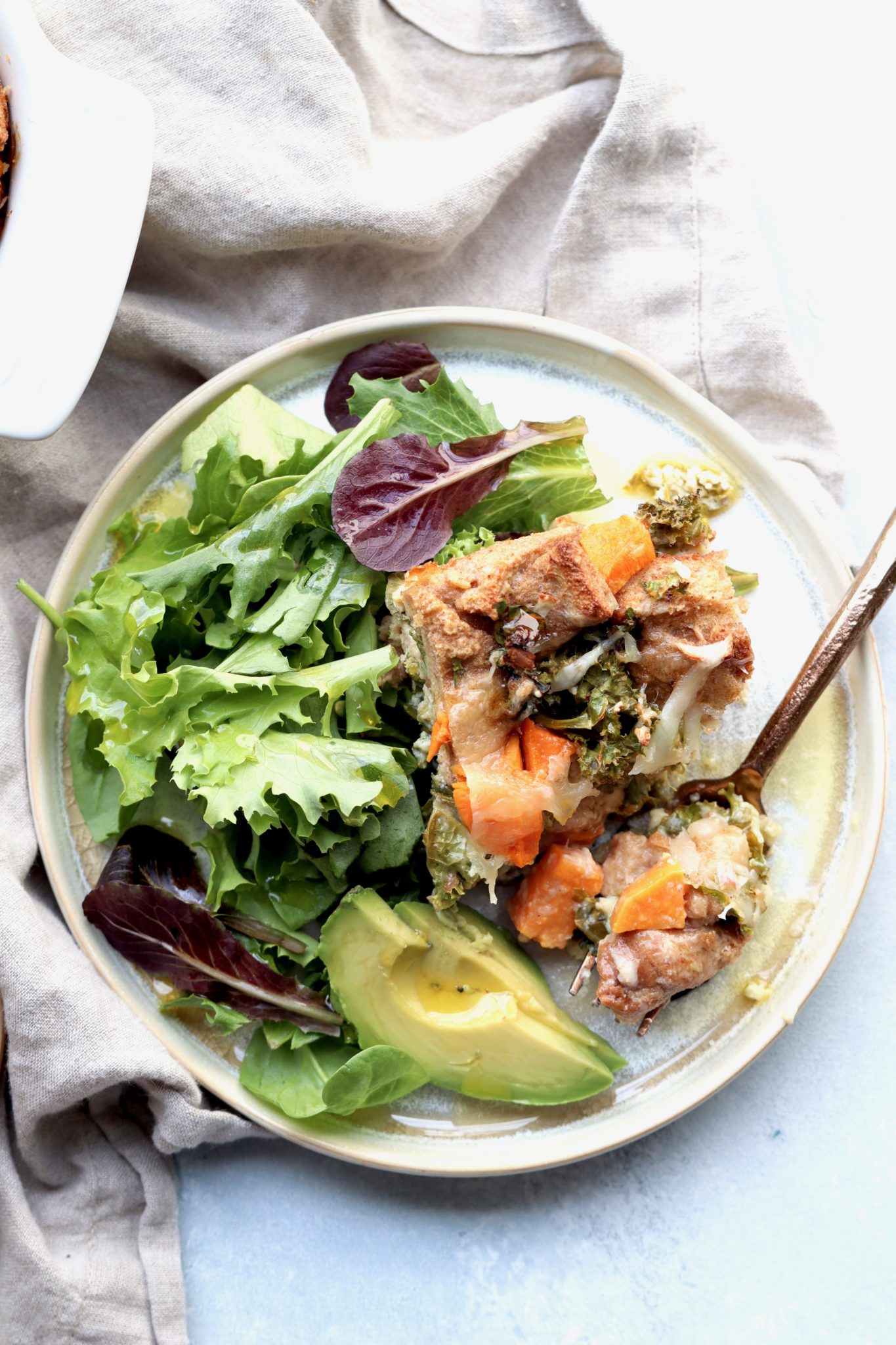 these breakfast burritos are the perfect sunday brunch meal! filled with fiber and protein, they'll definitely become a go-to in your house!
Hummus Toast with Sweet Potato Hash & Sunny Side Up Egg
this easy hummus toast is as delicious as it is beautiful combining everything bagel hummus roasted sweet potato hash and a creamy sunny side up egg. perfect for special occasions or a delicious meal any time!
these cheesy, veggie-loaded egg cups come together in 35 minutes and are completely customizable. make them over the weekend and eat them all week long!
Farro, Sweet Potato & Avocado Bowl with Soft Boiled Egg
you can easily prep elements of this meal ahead of time making it a cinch to pull together for an easy weekday breakfast or lunch!
these freezer breakfast burritos are done in 35 minutes and make for an easy & delicious breakfast that you just need to grab & heat on busy weekday mornings!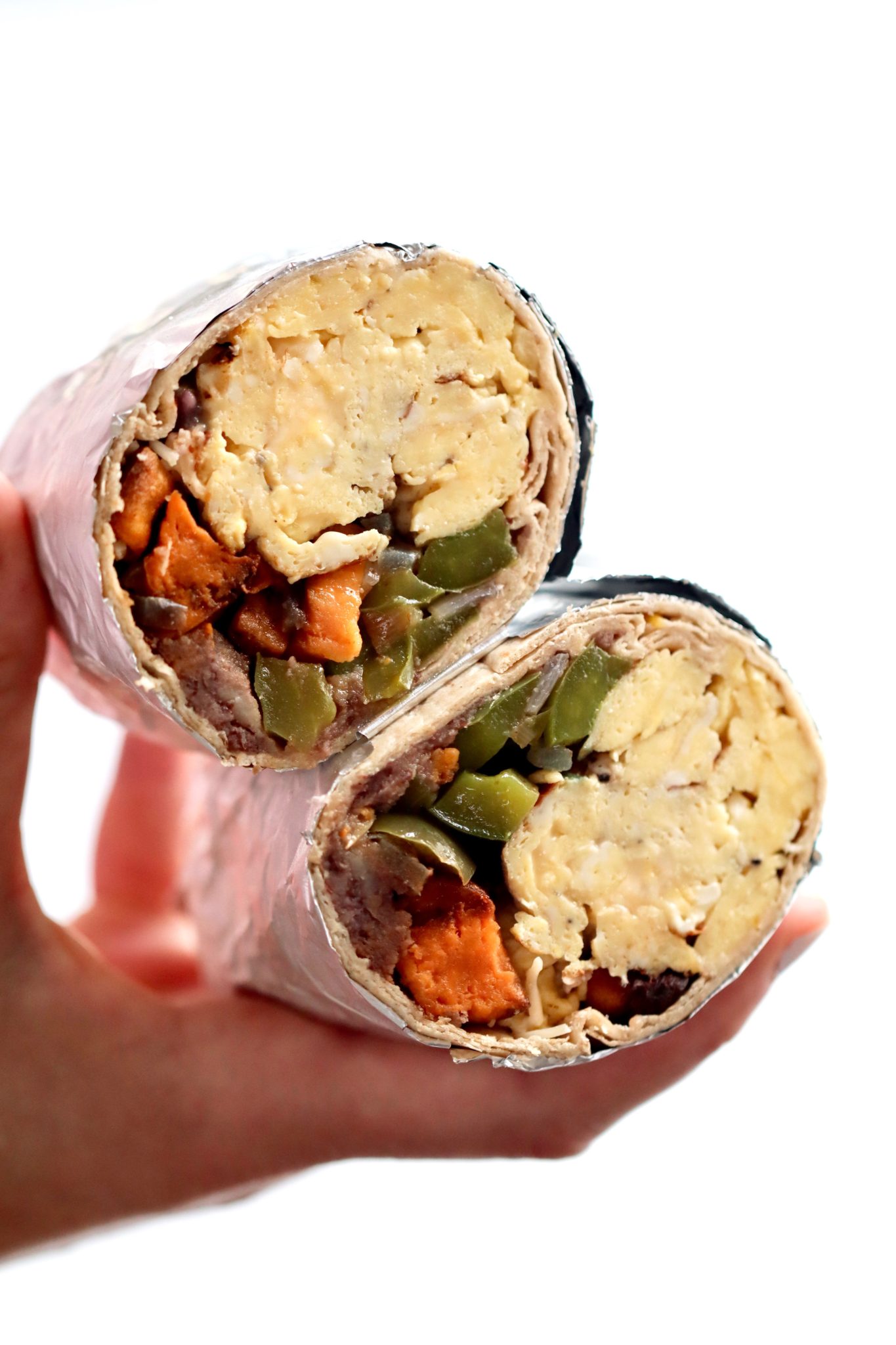 this veggie frittata gets special treatment when whole milk yogurt is added resulting in a fluffy and insanely creamy dish that's loaded with fiber & protein.
Pesto Vegetable and Mozzarella Egg Bake
this delicious egg bake is loaded with protein, fiber and flavor. pair it with some fruit and whole grain bread for a fully balanced breakfast or with a salad and avocado for an easy lunch!
3