sharing 9 ways to use that bag of farro that's lying around in your pantry!
A while back one of the things that was requested were posts featuring a few different ways to work with a single ingredient. I personally love posts like this because when I buy a container or package of something, I definitely don't want to serve it up the same way every time!
Today let's focus on farro! It's such a handy item to pick up and there are SO many different ways you can work with it. Toss it into salads, sub it in for rice in burrito bowls, bake it into casseroles, add it to soups, serve it up as a side, the list goes on!
Farro is an ancient grain with a nutty, slightly chewy texture. It's derived from wheat so it is not gluten-free. It's a great source of protein, fiber and nutrients (such as zinc. magnesium and some B vitamins). It's versatile, delicious and oh-so-easy to make.
Here are a few of my favorite ways to serve it up:
protein-packed summer farro salad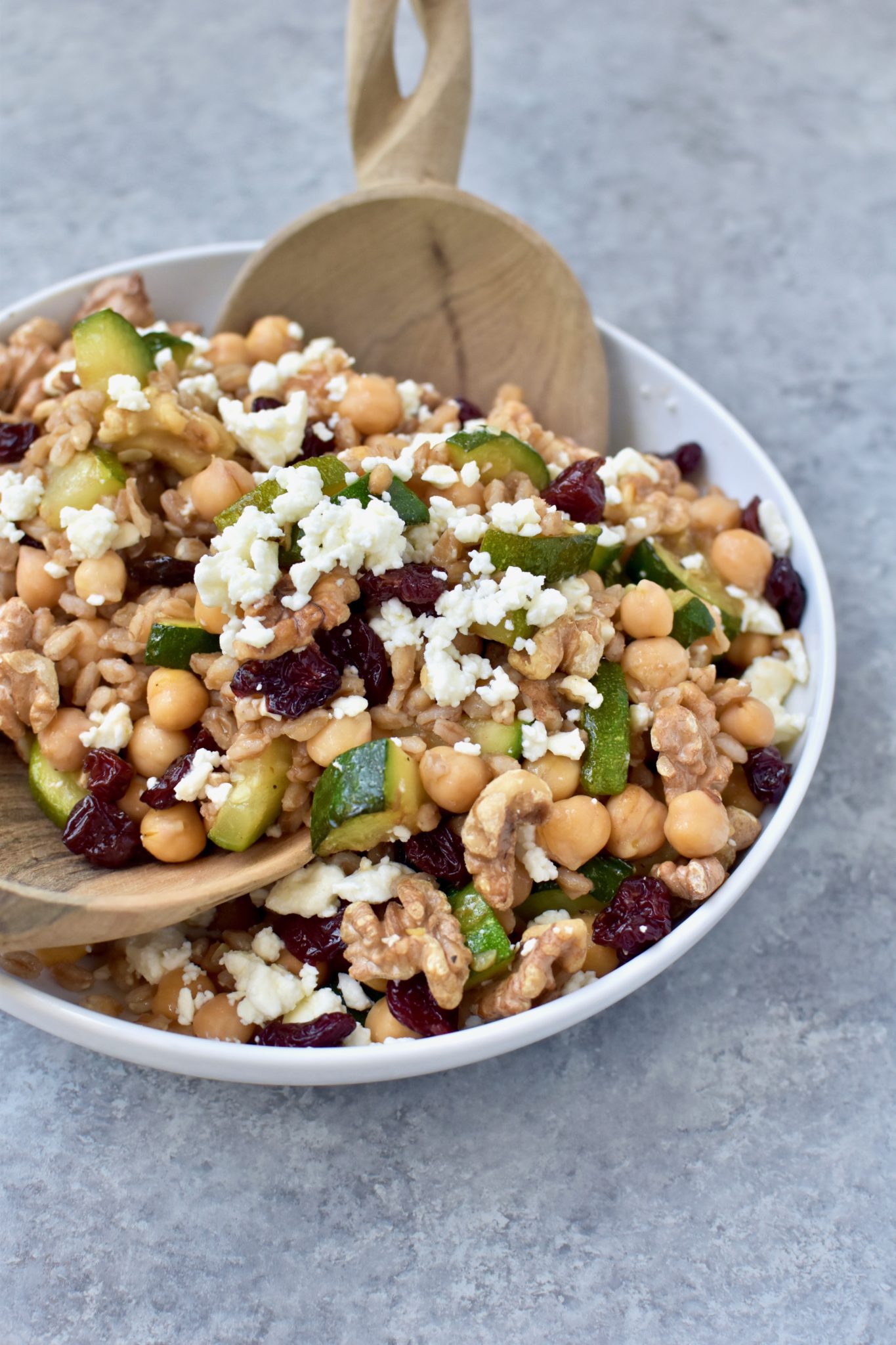 farro with spinach basil pesto, toasted walnuts and summer vegetables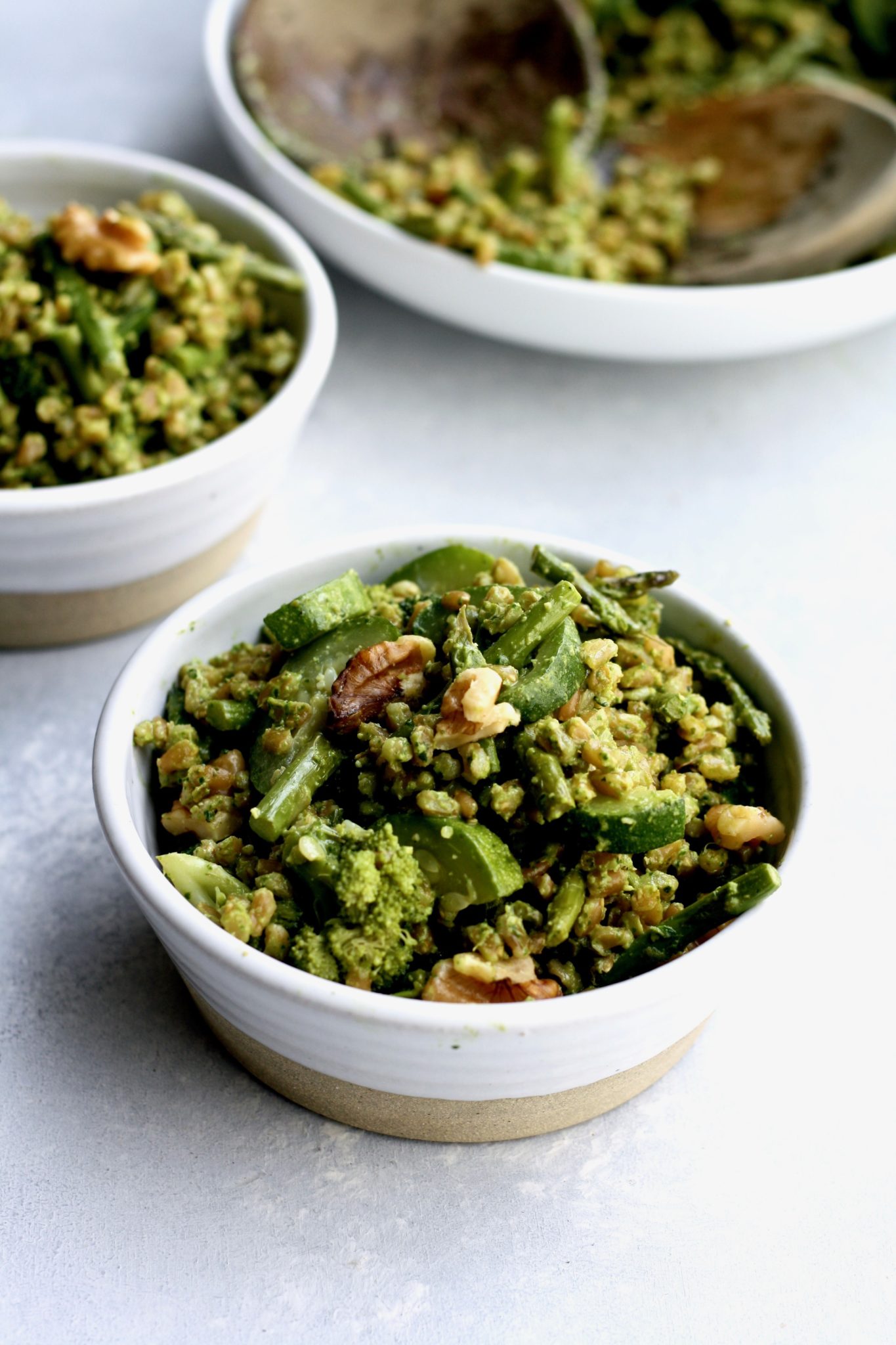 oven roasted salmon with feta, asparagus & cranberry farro
spicy black bean & veggie farro bake
feta bacon & strawberry farro spinach salad
roasted harvest vegetable farro & feta bowl
spiced lentil soup with farro & veggies
black bean, corn & sweet potato farro bowl with avocado yogurt sauce
easy farro bowl with roasted sweet potatoes, avocado & a soft boiled egg
1