encouraging work from & stay at homers to put on something every day that makes them feel good!
You might have noticed that I've recently started posting my outfits in my stories. I was in my closet the other day staring at the piles of clothes that I haven't touched in over a year and realized that it's time to start putting them to use!
I think when we work from home or stay at home with our kids it's all too easy to just opt for sweats or workout clothes…or even just stay in our pajamas (not that ANY of us have ever done that ;)). And don't get me wrong, there's absolutely nothing wrong with that if that's how you feel most comfortable!
For me though, I love putting together outfits. I'm by no means any sort of trendsetter, but I love the process of pulling together a look that makes me feel good.
In that moment I decided that I'm going to try to get dressed every day. No rules other than in something that makes me feel good and like myself. And what better time to start than in the depths of the winter doldrums! It's honestly just something I'm doing for myself but I wanted to share in case it inspires other work from and stay at homers to do the same. It really has improved my mood just to put a little time into self!
One note, I put links to things because people had requested where I got certain pieces. Some of the stuff I'm wearing are from seasons ago so if I couldn't find the exact item, I linked something similar 🙂
So without further ado, here are this week's outfits:
MONDAY:
shirt // jeans // scarf (mine's sold out; linked a similar one) // booties
TUESDAY: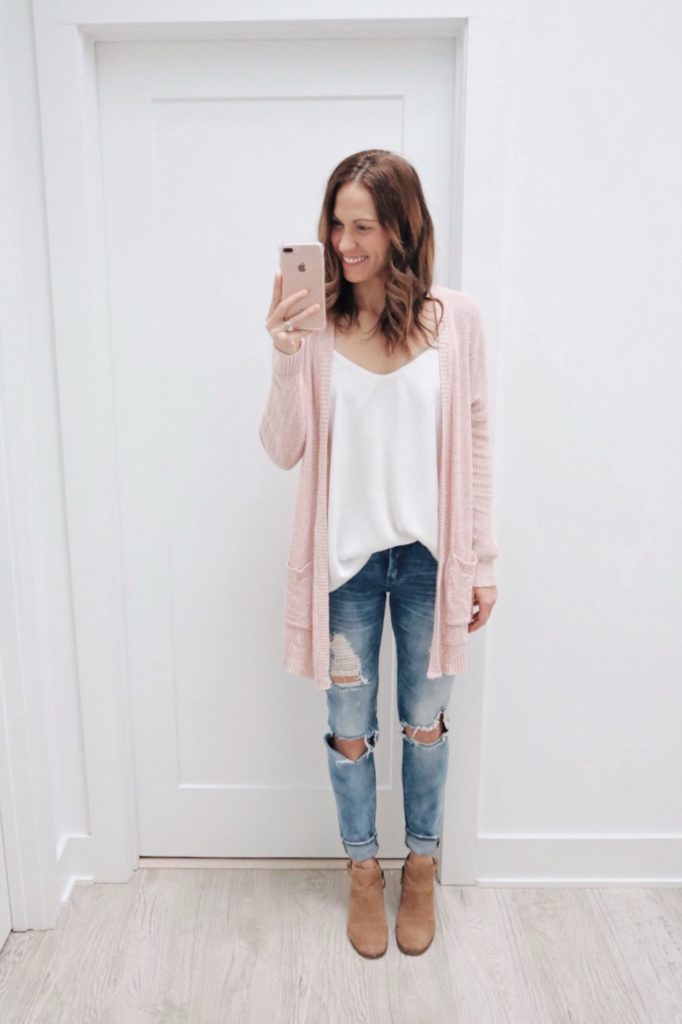 cardigan (old from target; linked a similar one here & below) // cami (this is maternity from when I was pregnant, but I still wear it; linked a non-maternity one below!) // jeans // booties // ring
WEDNESDAY:
sweater dress // otk boots (after years of searching, FINALLY found some I like!) // hat // ring
THURSDAY: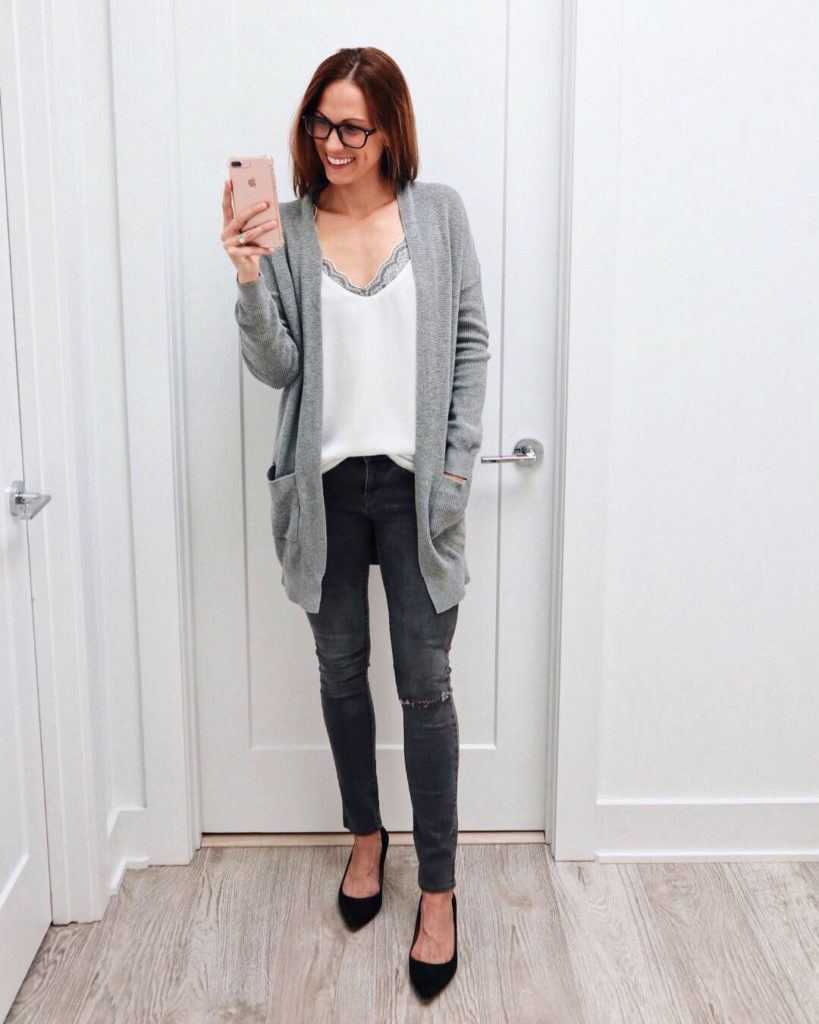 bralette (mine was from costco; linked a similar one) // cami // cardigan (sold out; linked similar) // jeans (old from target; linked similar) // heels
cardigan (sold out; linked similar) // shirt // jeans // booties // ring
2