encouraging work from & stay at homers to put on something every day that makes them feel good!
Happy Saturday friends! I had another fun week putting together outfits – it's honestly been so nice rediscovering some of the things I've had hiding in my closet all this time (I may or may not have found about 4 different things that still had tags on them!).
Also, just an FYI – I try to answer all your DMs about different clothes and provide the link, but if I miss one or you want to try to get it before it sells out (cause I know that happens crazy fast now a days!) – I always link all my outfits here. There's also a shoppable widget also in my side bar (which on mobile might appear down below all the content).
MONDAY:
jeans (one of my absolute favorite pairs of jeans, if you're looking to invest in a really good pair, these are it in my opinion!) // sweater (old; linked similar); booties
TUESDAY: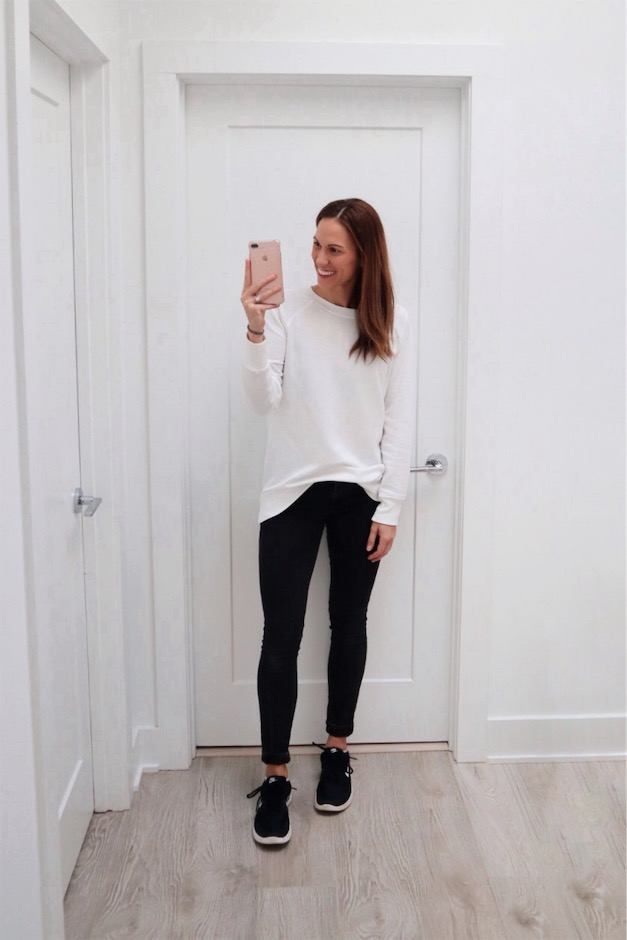 sweatshirt (ridiculously comfy) // jeans // sneakers
WEDNESDAY:
cardigan (linked similar) // ruffle sleeve tank // jeans // booties (linked similar)
THURSDAY: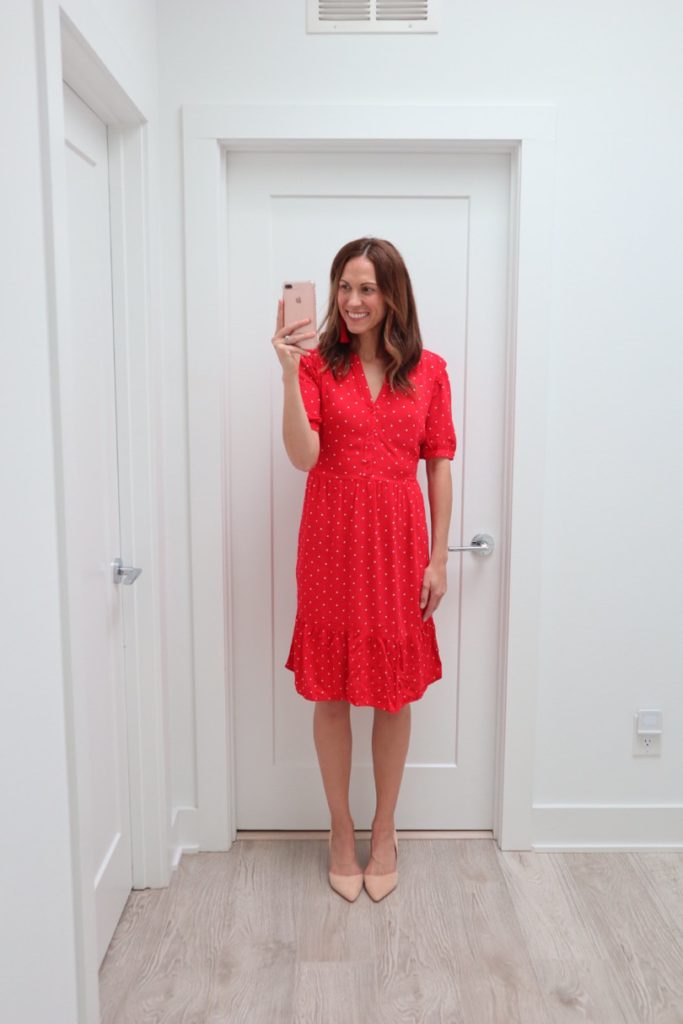 dress // shoes (linked similar)
FRIDAY: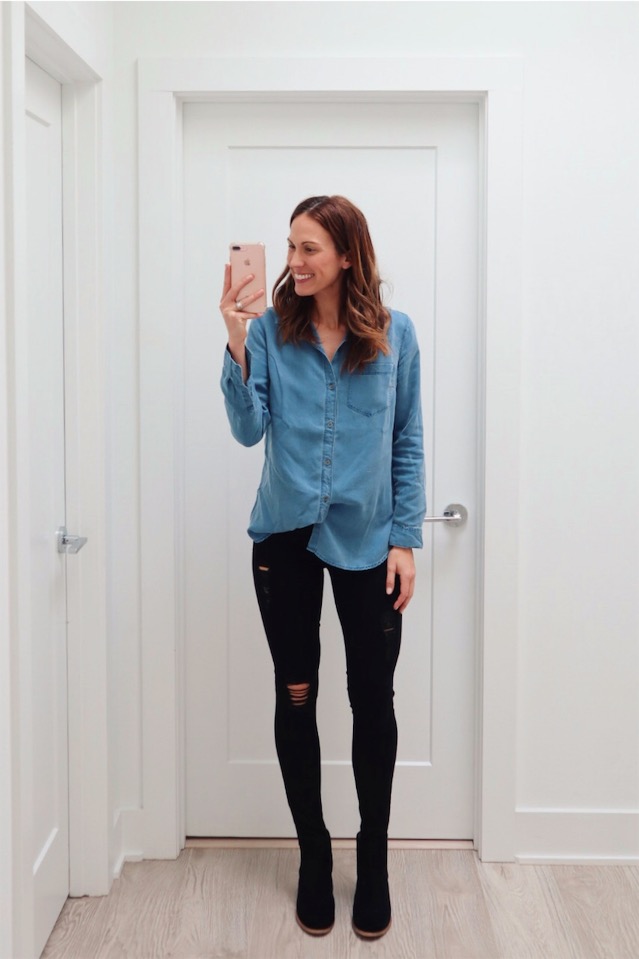 shirt (this shirt you guys…it's SO soft and comfortable) // jeans // booties
5