5 quick and easy, balanced dinner ideas to get you (or your whole family!) through the work week!
HOW is it already Sunday? Seriously, I don't know where the weekends go. We need to get a petition together and submit for 3 days weekends…
Until then, I'm back with another set of weeknight dinners for you!  5 (until we can make it 4!) quick and easy meals that your whole household can enjoy.  Catch up on previous plans here.
MONDAY: Spicy thai basil noodles with tofu
spicy thai basil noodles loaded with peppers, onions and tofu for a better-than-takeout dinner option!
Serves: 2-4
Done in: 30 minutes
Tips: If serving to a toddler, pull out some noodles, sautéed peppers and tofu before adding the spicy sauce for a more mild flavor. And don't worry if you can't find or don't have flat rice noodles, a whole wheat spaghetti will work as well!
TUESDAY: Chicken tacos with fajita veggies
these easy chicken tacos take all of 10 minutes to pull together and include some quickly stir-fried fajita veggies that help you squeeze a little extra nutrition into your #tacotuesday!
Serves: 4-6
Done in: 10 minutes (slightly more if you have to make the chicken)
Tips: I recommend making a bunch of chicken over the weekend for easy weeknight dinners like this. Then you just need to pull it out, shred it or slice it and add it to whatever you want (pastas, soups, tacos, casseroles, etc.). Serve this dinner up with chips and guacamole (and a margarita!) for an at-home meal that feels like you're eating out at your favorite Mexican restaurant!
WEDNESDAY: Spicy black bean & veggie farro bake
this easy dish comes together quickly and combines hearty vegetables with black beans for a meatless dish that even meat lovers will enjoy!
Serves: 4-6
Done in: 50 minutes
Tips: Serve with your favorite mexican-style toppings – I love it with plain greek or skyr yogurt, chopped fresh cilantro, salsa and avocado plus some corn chips to scoop up the extras that fall off the fork! Adjust the heat as needed if serving to a toddler (though Owen loved it as is!)
THURSDAY: Greek-Style Turkey Burgers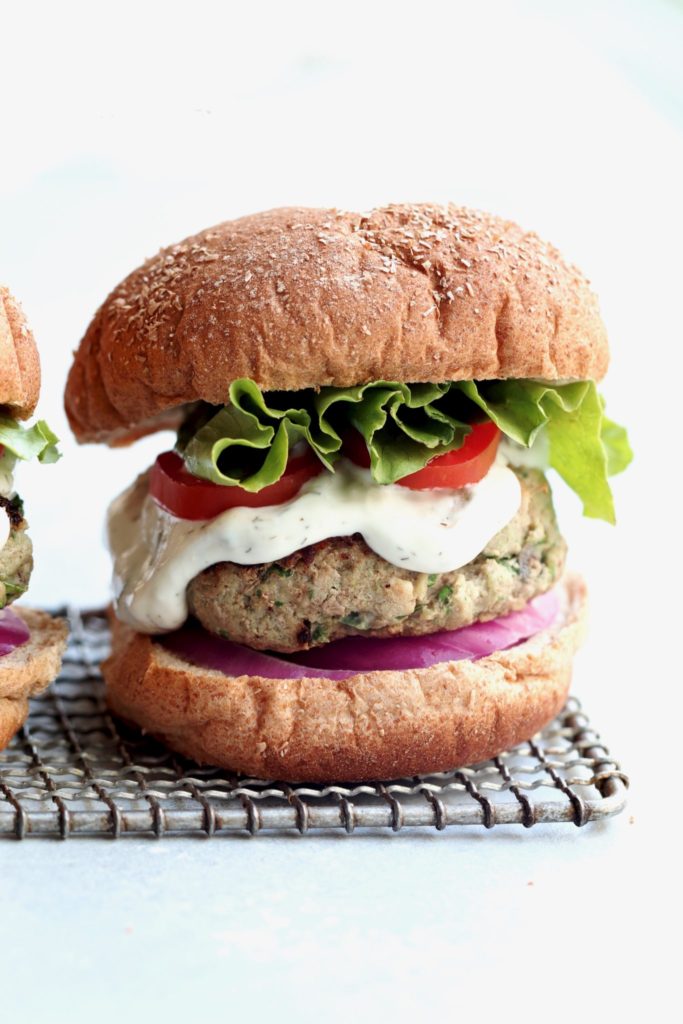 these easy greek-style feta burgers use just 7 ingredients and take all of 15 minutes to pull together bringing amazing mediterranean flavors to any backyard cook-out!
Serves: 6
Done in: 15 minutes
Tips: Serve with sweet potato fries and a side salad or corn on the cob to round it out. If serving to a toddler, make two mini slider burgers in place of the last full-sized burger for a fun, kid-sized treat!
FRIDAY: Veggie-packed whole grain skillet lasagna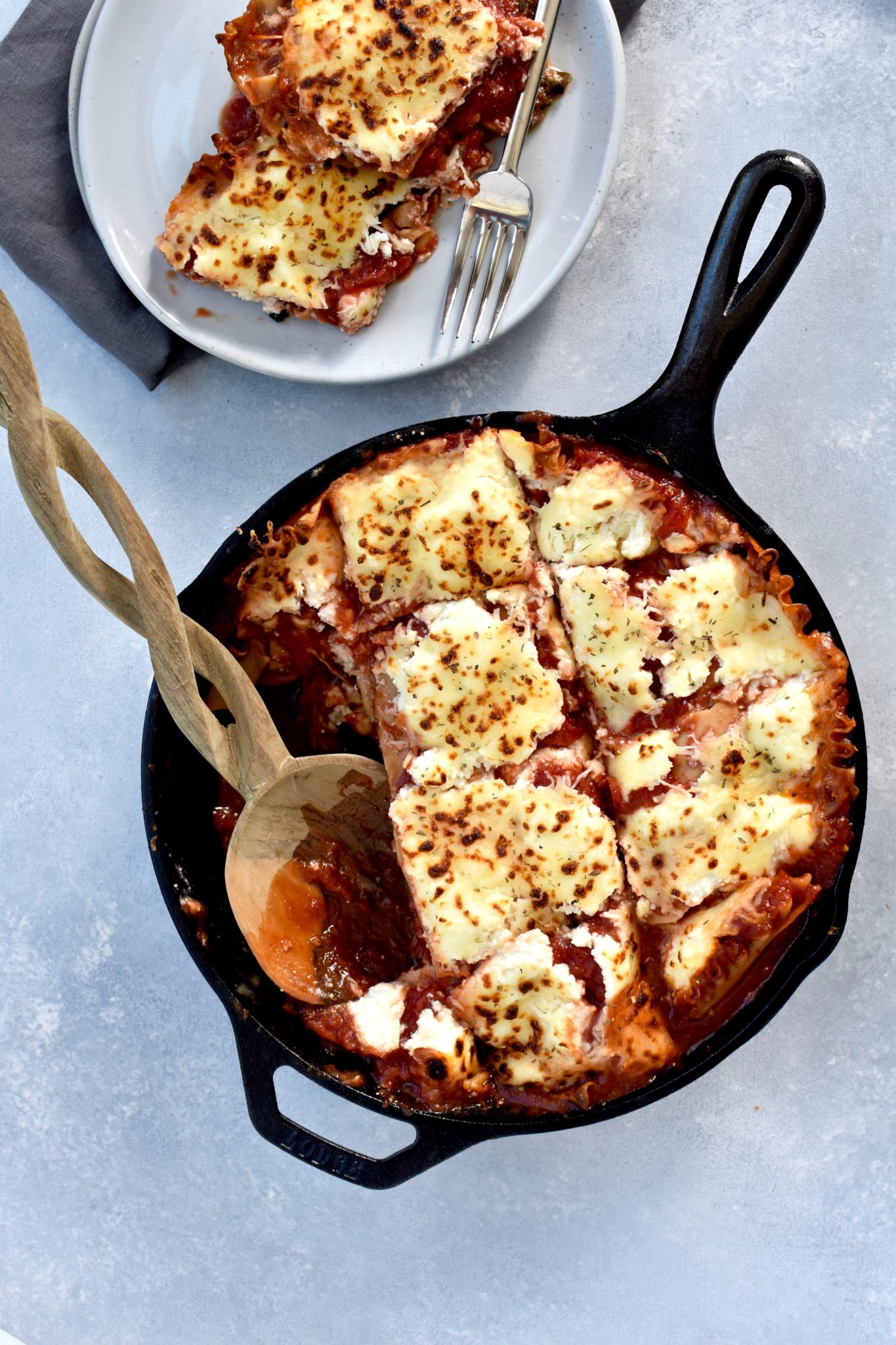 it's officially the weekend and let's be honest, all you likely have the energy for is throwing a bunch of stuff in a skillet and letting it bake! that's why this is the perfect friday night meal (if you don't just want to order a pizza, that is!)
Serves: 6-8 (depending on the size pieces you cut)
Done in: 50 minutes
Tips: Serve with a side salad and call it a week!
5