a look at the food I'm prepping for the week ahead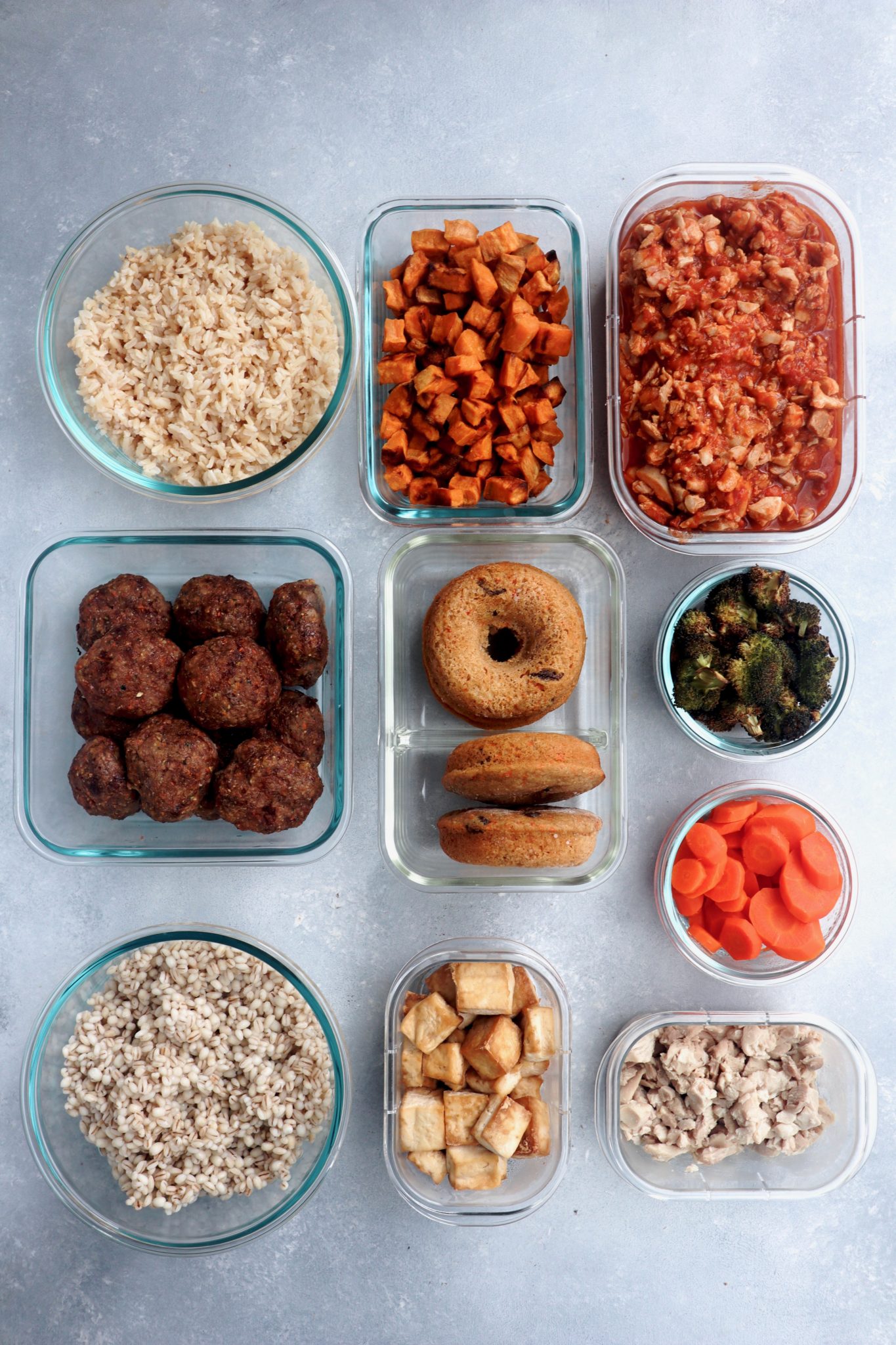 If you follow me on Instagram and caught my Instagram Stories, then you know that last week's meal prep was a success!
As someone who hasn't historically been a huge meal prepper, I can attest to the fact that the time I spent prepping last weekend was well worth it.
Here were the pros as I saw them:
We were able to have family dinner every night (and avoided the endless "what should we do?" "what do you want to make?" "should we order?" "where from?" loop we otherwise get sucked into!)
It made Owen's meal times SO much easier (if you missed it, I also did a post on 22 toddler breakfast ideas – several of which use what I prepped last week! (lunch/dinner & snacks coming soon!))
It made my meal time so much easier (I had so many things to choose from that I could just heat & eat if I was short on time and couldn't make myself something). I literally ate the carrot cake baked oatmeal every morning last week!
We saved money (no need to order out when you have something delicious you can heat up!) & ate much more balanced meals (recipes have been added for most of what I prepped last week – the last few are coming this week!)
We weren't left with a bunch of random groceries on-hand at the end of the week because the prep forced me to have a pretty set plan and we really ate by it! Which brings me to…
Here are is the one con as I saw it:
Really the only con that popped up was that, while it was great to have things prepped, I did feel a little obligated to eat what I had on hand (even if I felt like something different).
Obviously the pros way outweigh the cons! To combat my one "con" my husband and I agreed that prepping less main meals (and prepping just one component that I could turn into a bunch of different things) was the way to go, so that's what I did this week (as you'll see).
In terms of Owen food – last week's meal prep has me pretty well stocked on breakfast/snack items. I made one item this week that both of us could enjoy for breakfasts and snacks and otherwise my freezer is still full of great options! I also still have a bunch of veggie-loaded baked chicken meatballs but wanted one other option on hand that offered a different protein.
So without further ado, here's what I made this week:
SIMPLE BAKED TOFU (recipe here)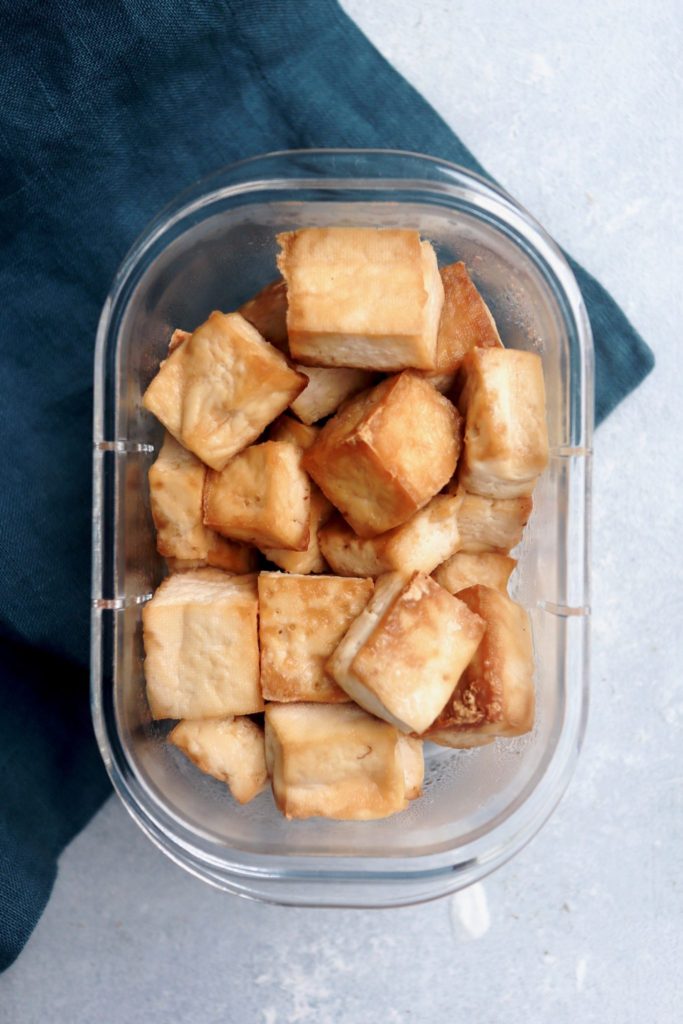 I plan to use the baked tofu to throw into salads and grain bowls for an easy lunchtime protein source.
WHOLE GRAIN BAKED CARROT & RAISIN SPICE DOUGHNUTS (recipe here)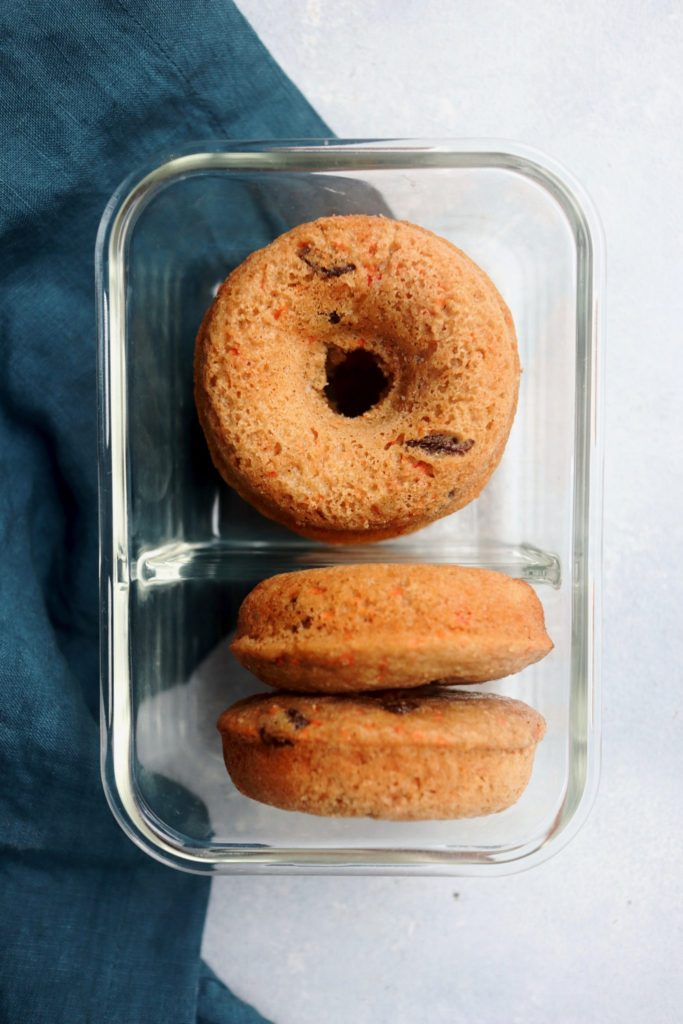 I made these lower sugar so that I could give them to Owen for breakfast and snacks. I plan to eat them as snacks or crumble them up over yogurt bowls with a little fruit and nut butter! I cannot wait to share the recipe with you guys – they're so good!
VEGGIE-LOADED BAKED BEEF SLIDERS (recipe here!)
PEARLED BARLEY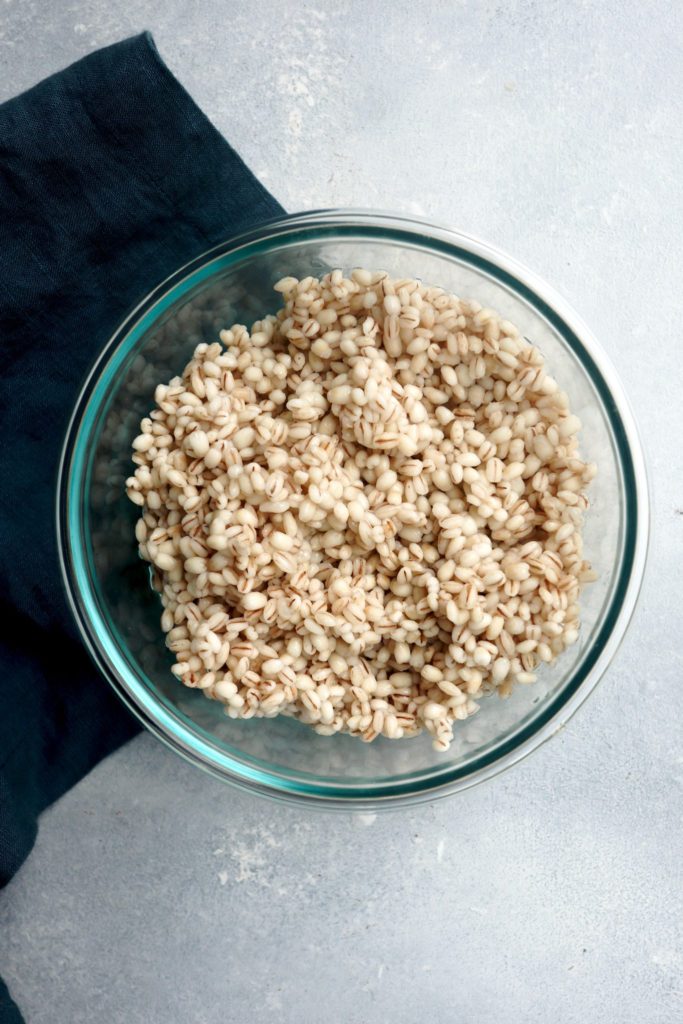 I made this so that I can have easy grain bowls for lunches and to use as a whole grain component for Owen's main meals.
SIMPLE ROASTED BROCCOLI (recipe below)
Simple Roasted Broccoli
Ingredients:
1 head fresh broccoli
Olive oil
Salt & pepper, to taste
Directions:
Preheat the oven to 425 degrees F and line a baking baking sheet with parchment paper. Cut the stems off a head of broccoli so you're left with just the florets then place them in a single layer on the prepared baking sheet. Drizzle with about 1 teaspoon olive oil, sprinkle with salt & pepper then toss to make sure all the florets are well coated. Bake for 20-25 minutes or until crispy and just browned.
STEAMED CARROTS
These are for easy lunch/dinner sides for Owen. I try to prepare at least one different steamed veggie each week that I can have on hand for him.
WHOLE GRAIN BROWN RICE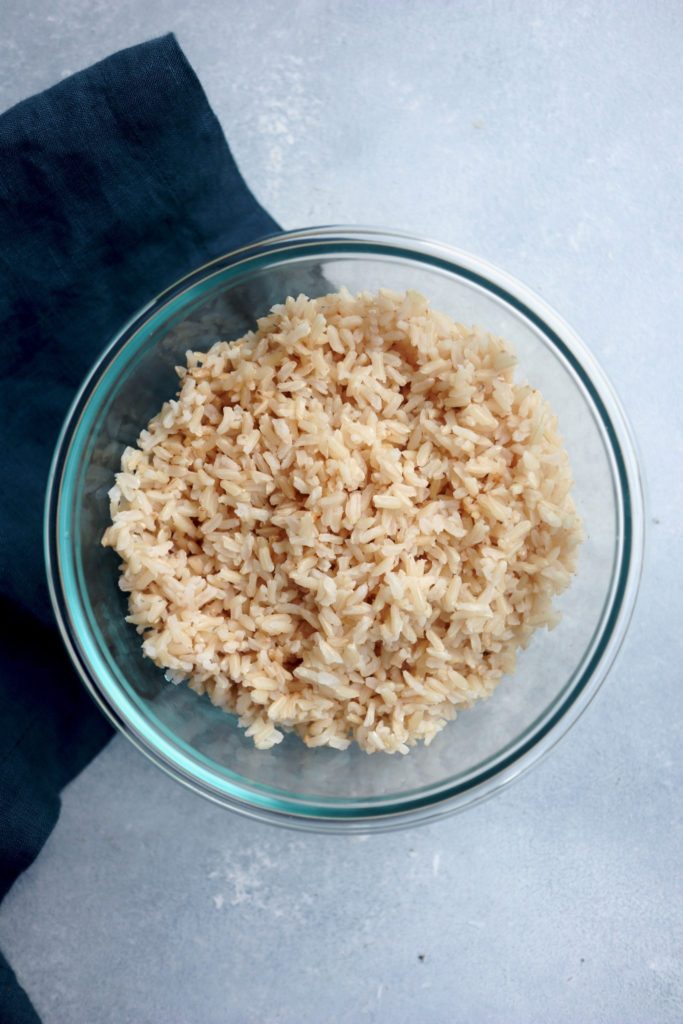 This is to pair with our spicy chicken for chicken tinga bowls (recipe coming this week!) and will also be a great whole grain component to Owen's main meals.
SPICY CHICKEN (recipe coming this week!)
This is the main thing I made for dinner. I plan to use it for chicken tinga bowls, in mexican-style salads, as a protein component for burritos and quesadillas!
ROASTED CHICKEN
I reserved some of the chicken above before I added all the spices so that I could use this for Owen's main meals. He usually does well with spicy food, but on the off chance he doesn't like it, I wanted to have a backup option!
SIMPLE ROASTED SWEET POTATOES (recipe here – I've also done several IGTV videos where I make these!)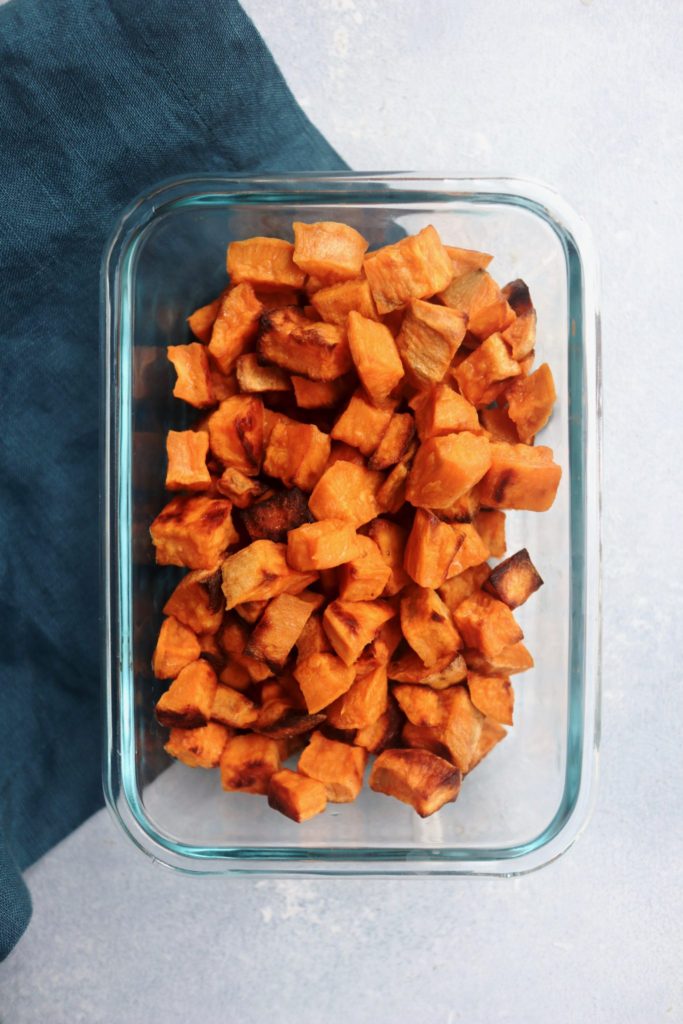 I love to have roasted sweet potatoes on hand. They make a great dinner side dish, are awesome with scrambled eggs, go perfectly in grain bowls and Owen also eats them so having them prepped makes life a lot easier!
And that's it! Prepped and ready for the week ahead! What are you prepping this weekend??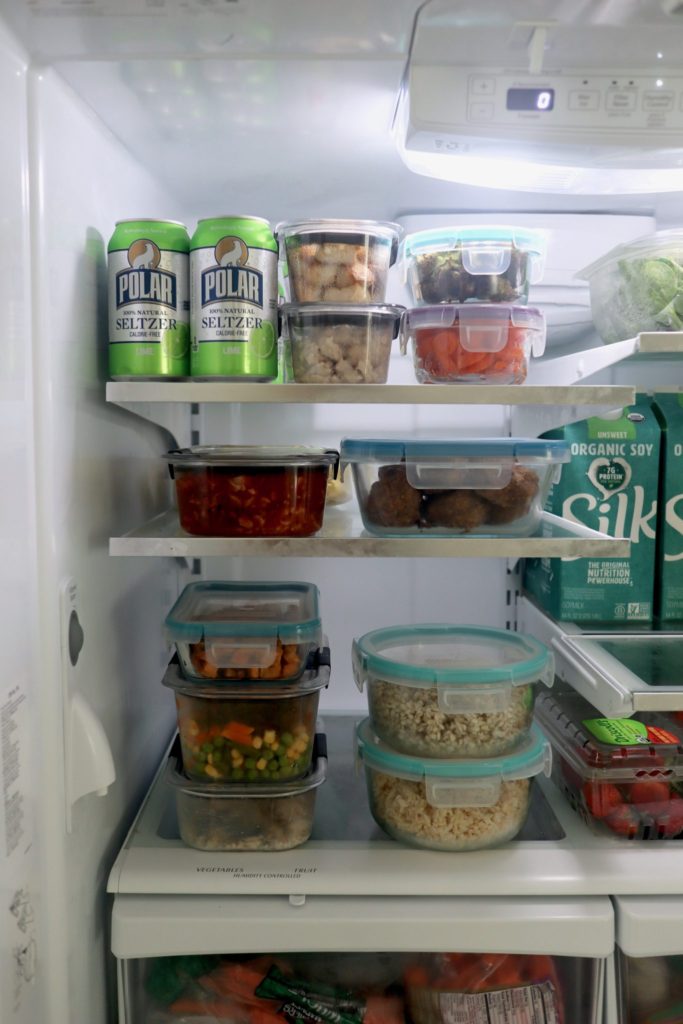 4