We kicked summer off right tonight with a little cookout!
I made these turkey burgers (best ever), we roasted up some Trader Joe's Potato Fries (only 4 ingredients – love that!) and in a feeble attempt to make up for the lack of veggies I consumed today, I threw a little "side salad" on the plate as well.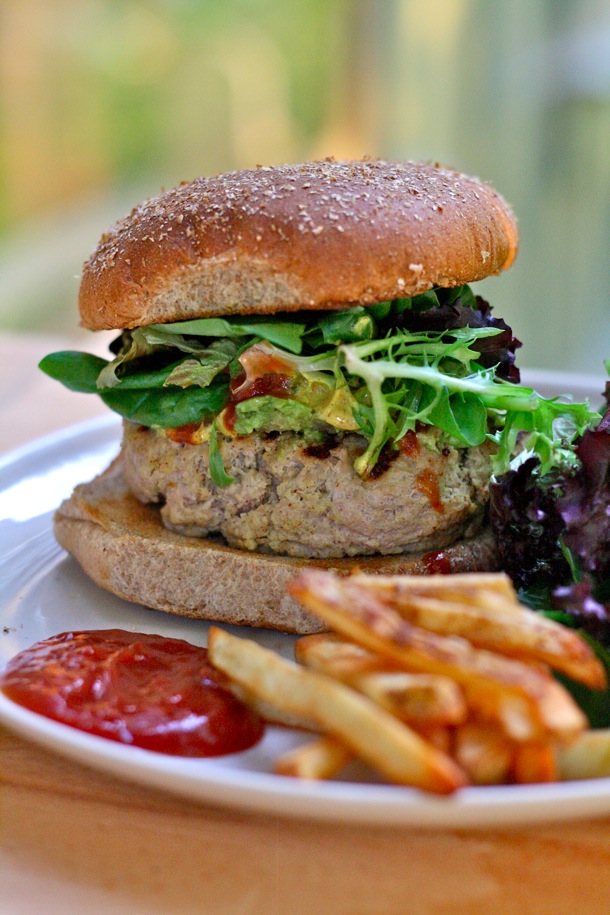 Summer at it's finest!
On to my burger I put: lettuce, mustard, ketchup and avocado.
So good.
I can't say enough about this recipe.  I've made it several times now and every time I'm so pleased with the results.
Another thing I can't say enough about?
These fries!
These are the Trader Joe's Potato Fries.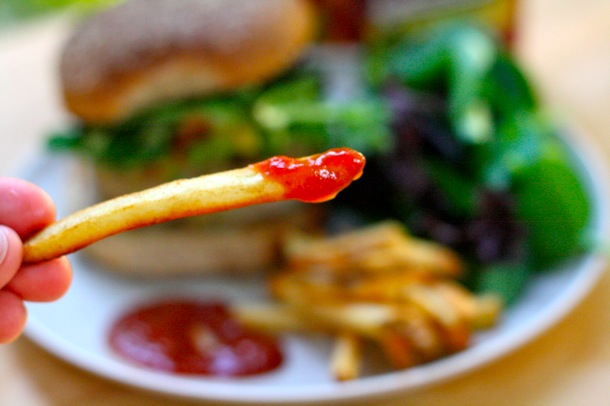 14 minutes on 425 and they're crispy, crunchy and absolutely perfect.  That on top of their short ingredient list made these a total winner.
Much better than my other "side" 😉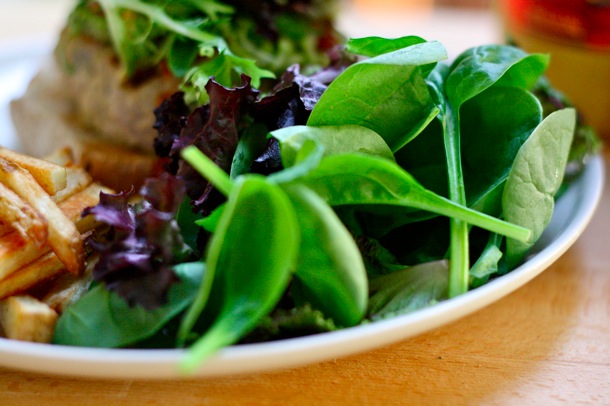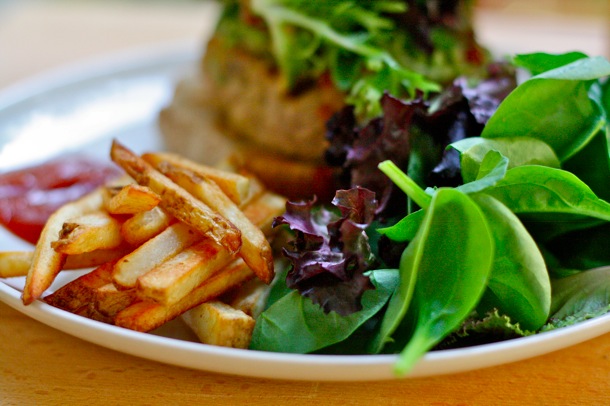 Was super pleased to find this on the shelves at the store:
It tasted different – like the vinegar came out more than in other ketchups…but still good!  Totally worth it for the lack of HFCS and salt!
And it wouldn't be a summer night without…
ICE CREAM!!
A perfect end to a summer night.
I'm being eaten alive…
…time to head in!
0