5 quick and easy, balanced dinner ideas to get you (or your whole family!) through the work week!
Back again with another 5 days of easy dinner ideas to inspire your eats this week!
If you want even more dinner inspiration – find all my Work Week Dinner Game Plans here!
MONDAY: Protein-packed summer farro salad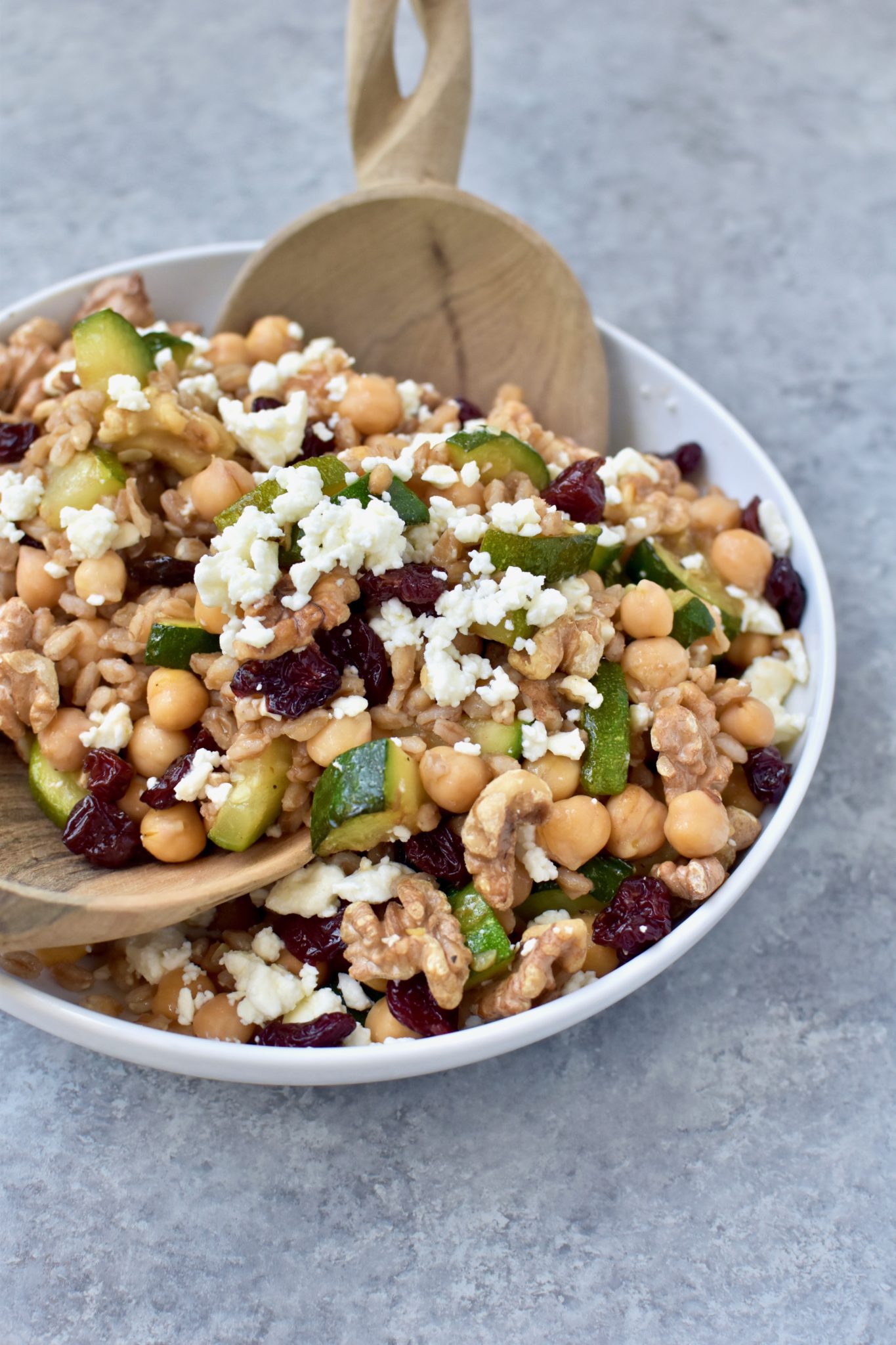 these easy meatless dinner comes together in just 15 minutes and is the perfect vehicle for using up your stack of zucchinis that are piling up!
Serves: 2-4
Done in: 15 minutes
Tips: Feel free to utilize any summer veggies you have! This would be great with zucchini, summer squash, tomatoes, etc. Serve with a side salad for even more veggies!
TUESDAY: 15-minute pesto & broccoli shrimp pasta
Serves: 2-3 (you'll have extra pasta, so just increase the amount of shrimp as needed to serve more)
Done in: 15 minutes
Tips: The perfect weeknight meal. Multitask by making the pesto and the shrimp while the pasta and broccoli cook. If you're not a shrimp fan, you can sub tofu, chicken or even steak in this dish!
WEDNESDAY: Black bean, corn & sweet potato and farro bowl with avocado yogurt sauce
Serves: 2-3
Done in: 30 minutes
Tips: Serve with corn chips and plenty of avocado yogurt sauce!
THURSDAY: Parmesan chicken tenders (+5 ways to serve them!)
these easy parmesan chicken tenders can be prepped over the weekend then eaten in different ways all week long!
FRIDAY: One-pot summertime pasta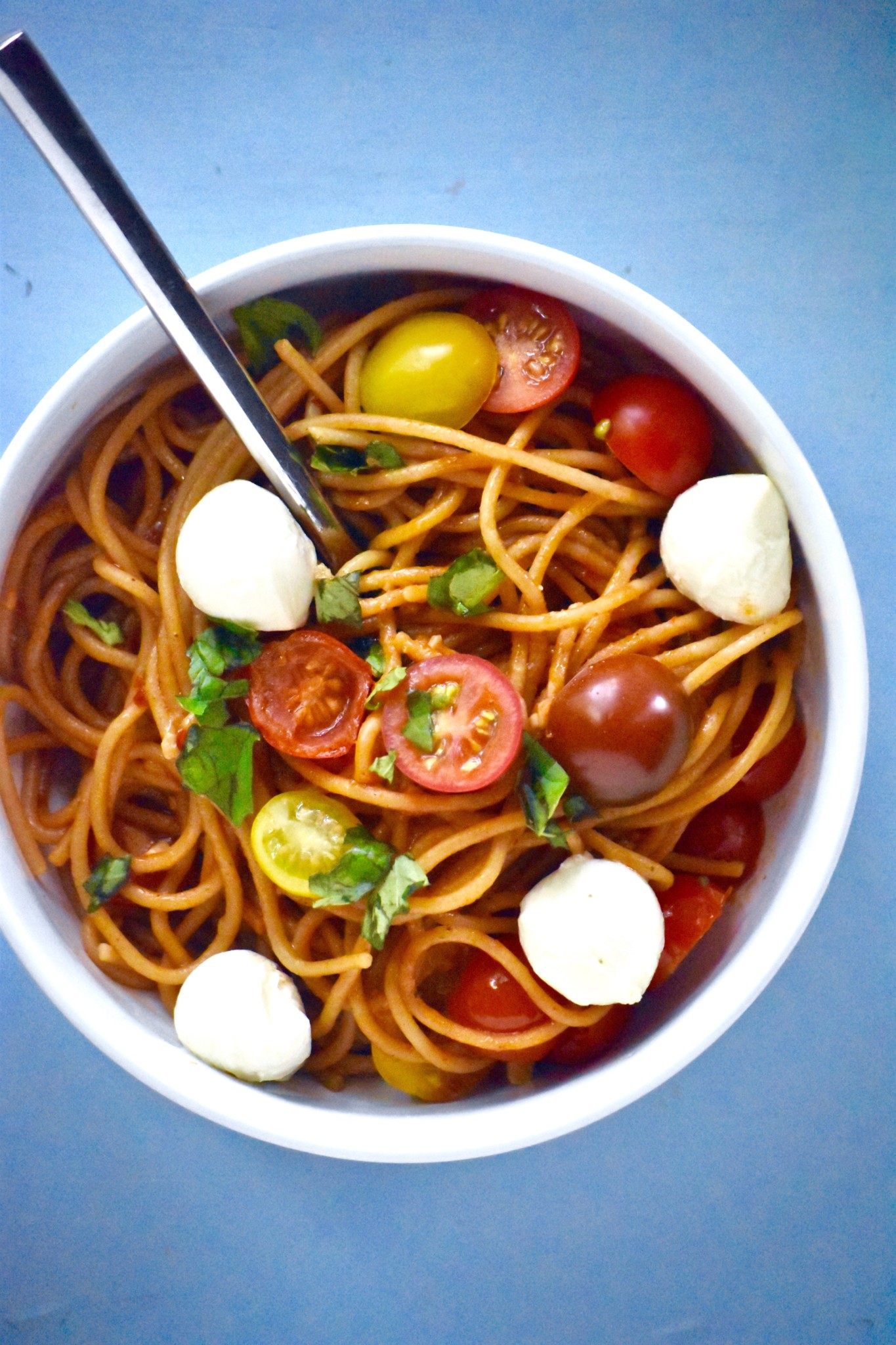 this dish is perfect for friday – one pot and you're done! minimal effort and cleanup so you can get to your weekend faster!
Serves: 4
Done in: 15 minutes
Tips: You're getting protein from the whole grain pasta and the cheese but feel free to add some more to the dish if you want! You can also serve this with a side salad for even more veggies.
3