sharing some of my go-to kitchen staples. items I always have on hand that help me pull together a meal when I have "nothing" in the house.
I've gotten a lot of questions lately about the food I buy when I grocery shop, what goes behind the decisions and why I keep what I do on hand, so I wanted to put together a quick post for you guys with the answers on that!
I've done a similar post to this one here: Items I Always Keep In My Pantry
But for this post I'm going to cover all my go-to items that I keep on hand for easy meals.=
PANTRY ITEMS I ALWAYS HAVE ON HAND:
Whole Grains – I keep a bunch of whole grains on hand in my pantry because they make a perfect base for an easy meal. Here are some of my favorites: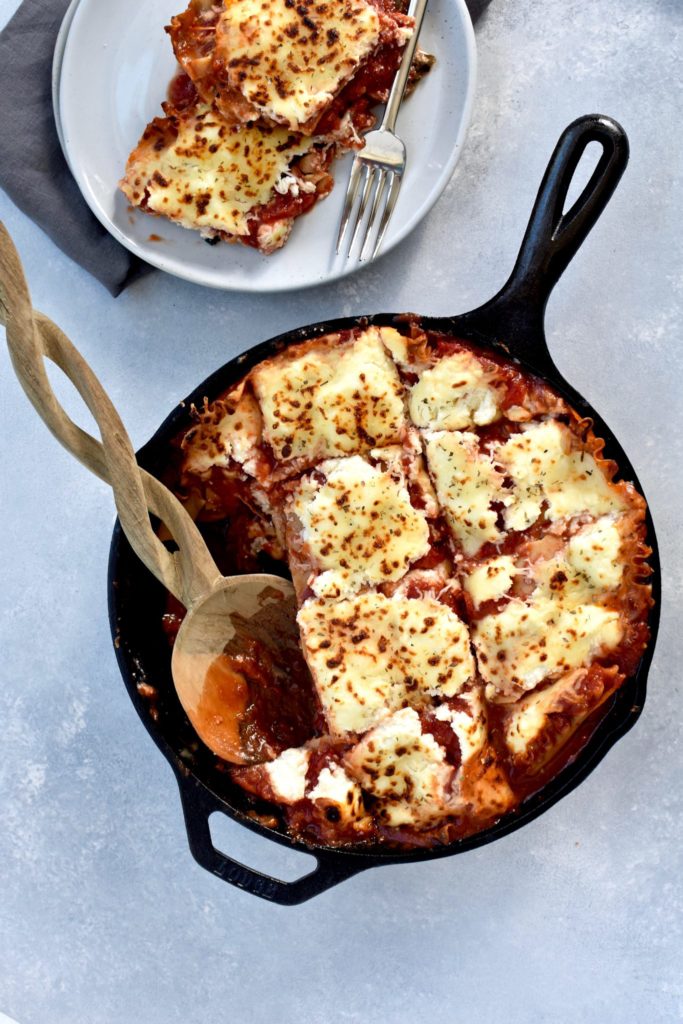 Try any of these recipes: roasted brussel sprout & caramelized onion whole wheat pasta bake, farro with spinach basil pesto, toasted walnuts and summer vegetables, healthier, veggie-packed fried rice, peanut butter apple baked oatmeal, cinnamon banana oatmeal, black bean, wheat berry & vegetable chili
Proteins – From beans & legumes to tuna, shelf-stable proteins can be a lifesaver when you need something quick & easy but haven't had a chance to get to the store. Here are a few I always have on-hand:
Chunk light tuna (such as WildPlanet or WholeFoods 365)
Beans – black beans, pinto beans, chickpeas (if buying canned, look for 'no salt added' options)
Lentils
Try any of these recipes: favorite tuna salad sandwich, spicy black bean & veggie farro bake, veggie packed lentil curry, baked lentil "meatballs"
Heart-Healthy Fats (which also provide protein!) – Whether throwing chia seeds into oatmeal or topping a whole wheat bagel with nut butter, healthy fats are a great staple to keep on hand to add some staying power to quick meals!
Nut butters – peanut butter, almond butter, mixed nut butters (such as Crazy Richard's, MaraNatha, Trader Joe's and Teddie)
Nuts – walnuts, almonds, peanuts
Seeds – chia seeds, hemp seeds, pepitas
Try any of these recipes: peanut butter & jelly oats, 2-ingredient peanut butter cookie bars, cardamom & cinnamon pear baked french toast with walnuts, vanilla chia seed pudding
Fruits – Keeping dried fruits on hand is super…handy! They make for great snacks when paired with some nuts and are perfect to throw into oats in the morning. Here are some of my go-tos:
Raisins
Dried cranberries
Dried apricots
Dried apples
Try any of these recipes: cinnamon raisin apple walnut oatmeal, cinnamon raisin walnut baked oatmeal, cranberry walnut oats, whole grain cranberry walnut bread, protein-packed summer farro salad, roasted harvest vegetable farro & feta bowl
Vegetables: I keep way more frozen vegetables on hand than I do canned veggies, but that said I'll always usually have a can of no-salt added corn that I can throw into burrito bowls, enchiladas, on top of pizzas or into salad.
Try any of these recipes: whole grain zucchini corn pizza, black bean, corn & sweet potato farro bowl, whole wheat black bean, corn & sweet potato quesadillas, guacamole greens salad, mexican corn zucchini noodles with chili-lime roasted chickpeas
Sauces & Flavors: While I love making my own, sometimes I just don't have the time which is where store-bought sauces & flavors come in super handy. Here are some I always have kicking around the pantry:
Marinara sauce (such as Newman's Own)
Stir-fry sauce
BBQ sauce
Enchilada sauce
Try any of these recipes: easy whole grain flatbread pizzas, whole wheat vegetable calzones, veggie-packed whole grain skillet lasagna, spicy tofu noodle stir-fry, 6-ingredient whole grain chicken, black bean and corn enchiladas
FREEZER ITEMS I ALWAYS HAVE ON HAND:
Vegetables – I love to keep a few bags of frozen vegetables on hand that I can pair with a whole grain & a protein for an easy meal. Here are some of my favorites:
Broccoli
Stir-fry blend
Riced sweet potato & cauliflower
Try any of these recipes: green veggie whole wheat gnocchi, spicy chicken & veggie stir-fry, mexican sweet potato & cauliflower rice with spicy tofu, ultimate veggie-packed burrito
Fruit – frozen fruit is great because it keeps for much longer than fresh fruit and can easily be pulled out and thrown into smoothies or oatmeal! Some of my go-to's?
Strawberries
Raspberries
Tropical fruit blend
Mixed berry blend
I also keep a few peeled, frozen bananas on hand for smoothies & smoothie bowls
Try any of these recipes: super simple vegan banana ice cream, sunrise smoothies, 3-layer smoothie, 3-ingredient smoothie bowl, chocolate peanut butter banana smoothie
Proteins: Ideally I always have a least a few frozen protein options on hand that I can grab for easy dinners. All you need to do is cook it up, pair it with one of your whole grains you have on hand and some cooked frozen veggies and you're good to go! Here are some of my favorites:
Try any of these recipes: 5 minute chicken souvlaki salad, easy skillet chicken parm with zucchini noodles, spicy shrimp & quinoa bowls, 15-minute pesto & broccoli shrimp pasta, maple-glazed salmon over mixed vegetable farro 
Grains: I mostly let my pantry do the talking when it comes to grain staples, but I do like to keep a bag or two of frozen ravioli or tortellini on hand that I can pair with some frozen broccoli and marinara sauce for an easy meal.
Try any of these recipes: pesto tortellini with roasted vegetables, comforting chickpea & whole grain tortellini soup, whole wheat cheese tortellini with pesto & summer veggies
At any given point I and it helpful to have at least one item from each category on-hand. It's rare that I ever have all of these on hand at the same time. But when a busy weeknight rolls around or the day doesn't go as planned, these are the things I turn to in order to pull together a nutritionally-sound meal.
I hope this helps and if there are any questions, feel free to leave them in the comments!
2